How to upgrade your account from a free trial
How to upgrade your account from a free trial
In order to upgrade your trial account you can click on 'Upgrade Account' that is showing on the top banner of your free account. You can choose to do this at any time during your free trial.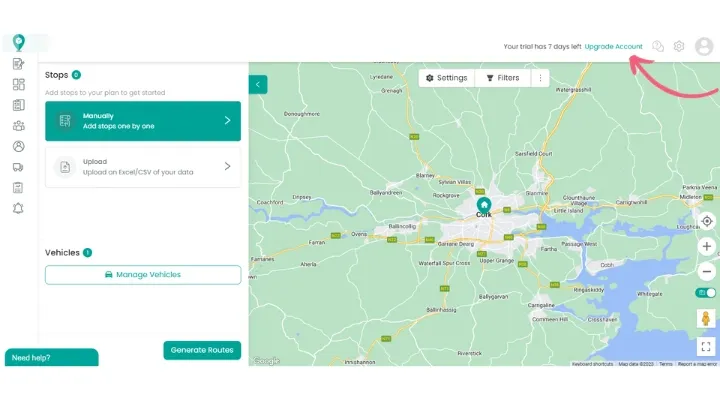 You will be brought to the following screen where you can input your account details. You can add:
Number of vehicles
Billing period ie. annual or monthly
Currency
Plan type ie. Basic, Standard or Premium.

*If you wish to set up an Enterprise account please contact sales@smartroutes.io.

Once you have inputted your details, you can then click on 'Select this Plan' where you will then be asked to add your card details.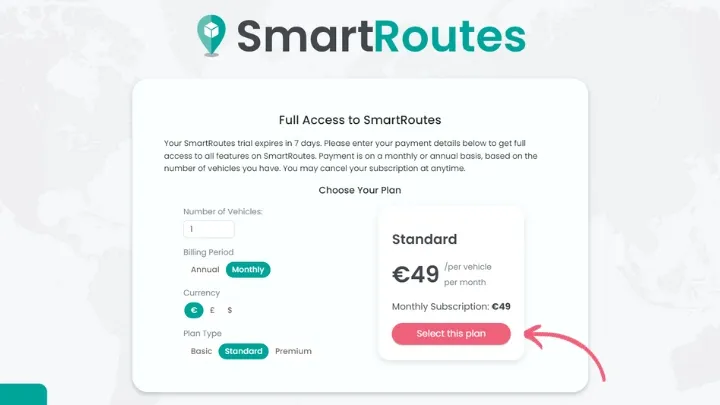 Happy Routing!
Didn't answer your question?
You can see our other guides here or contact support at support@smartoutes.io.