How to Plan a Route
How to plan your first route on SmartRoutes
Once you have signed up for SmartRoutes, and have uploaded or manually added your stop information, you can now create your first route!
Once you have added your stop information you will be presented with the following screen. You'll see your list of stops on the left side navigation menu.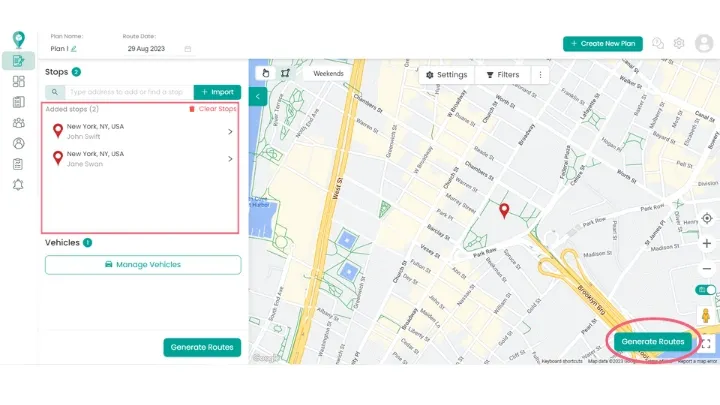 From here you can click 'Generate Routes'. That's it! You have created your first route. You will see below on the bottom of your screen each route that has been created, how long has been given for each stop, what vehicles are assigned to the route (s) and so on.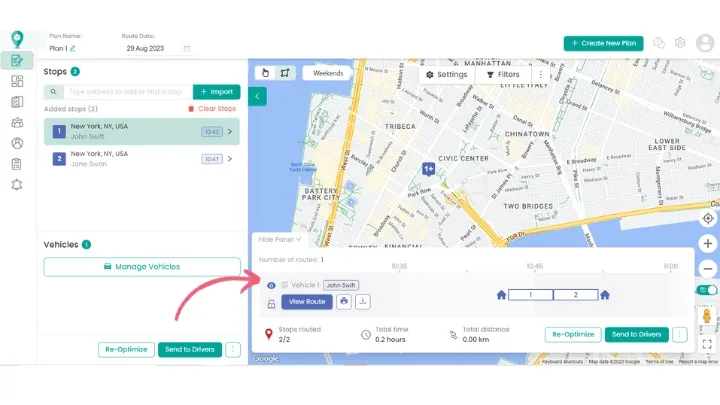 Happy Routing!
Didn't answer your question?
You can see our other guides here or contact support at support@smartoutes.io.