How to add drivers
How to add additional drivers on SmartRoutes
Firstly you need to log into your SmartRoutes account on your Desktop.
Click on the 'team members' icon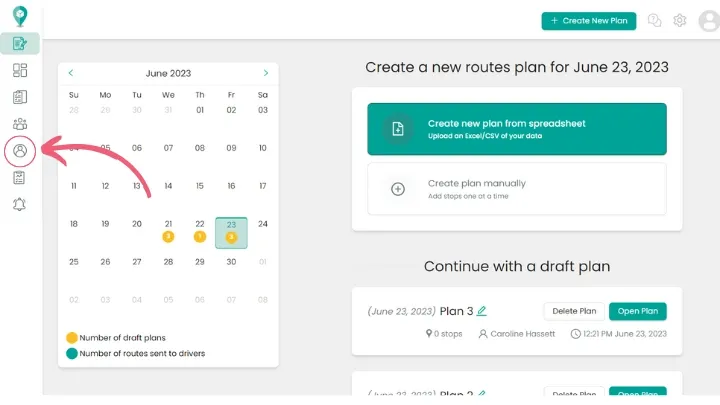 From here, you can see a list of your various team members. Click on the 'Add New Team Member' option.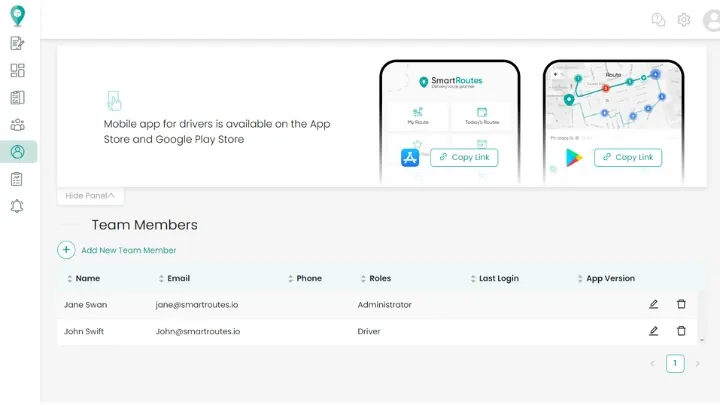 Here you can add the details of your driver, and make sure to click 'driver' in the 'Roles' drop down menu.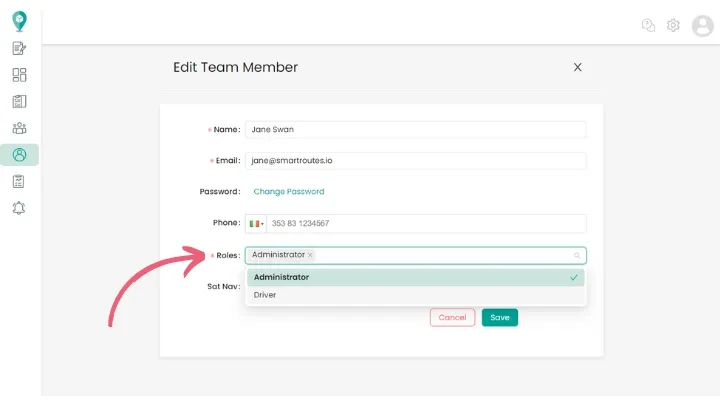 There you have it! Repeat the process for as many drivers as you need. For the drivers to access the platform, they can download the app on either IOS or Android (Where do I log in as a driver?).
Happy Routing!
Didn't answer your question?
You can see our other guides here or contact support at support@smartoutes.io.