How to set up customer notifications
How to set up customer notifications and create new templates
To set up notifications you can choose the notifications tab on the left hand navigation menu.  
From here you can choose when you want notifications to be sent ie. planned delivery, when the route has started, when it is out for delivery and after delivery.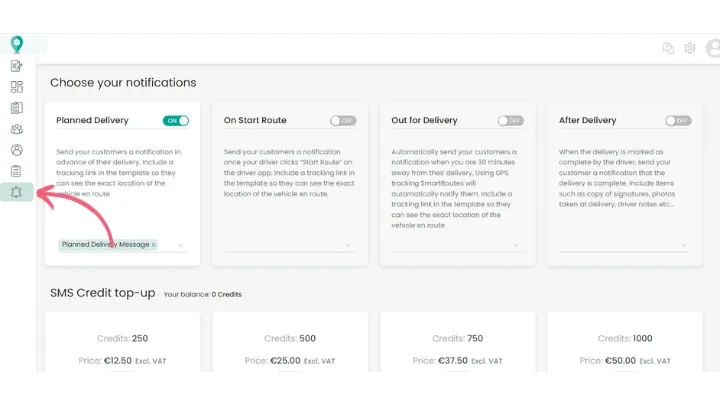 To create new templates, scroll down to the end of the page and click 'Create new template'. You will be able to add in whatever text you require and you can also add in some preset information that will update automatically for eg. planned arrival time and tracking links.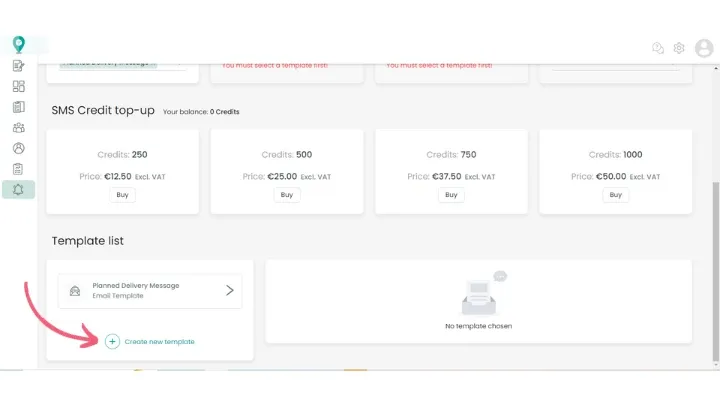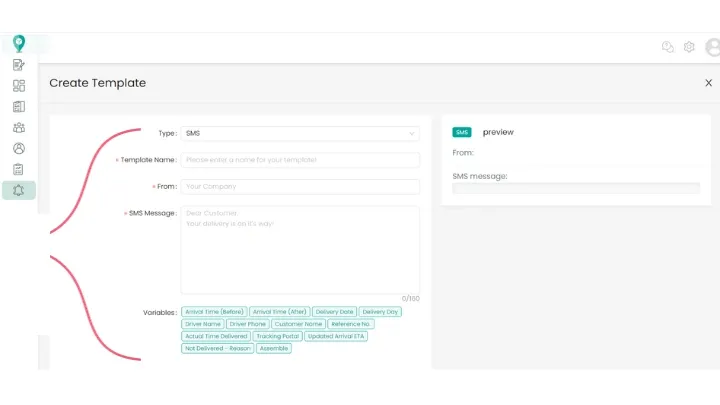 That's it! Notifications will be sent automatically as determined by you.

Happy Routing!

Didn't answer your question?
You can see our other guides here or contact support at support@smartoutes.io.