How to dispatch routes
How to dispatch routes to drivers
Now that you've created you're route you're probably wondering how to dispatch it to your drivers? With the click of a button you can do just that!  

Once you have created your routes, the next step is to click 'Send to Drivers' on the below screen.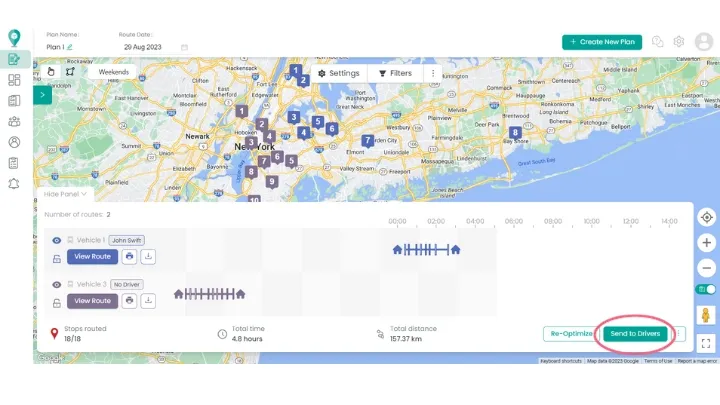 On the next screen, you have the opportunity to make some final updates. You can assign different drivers to the routes if needed. You can also toggle on the option to notify customers that their orders are planned for delivery.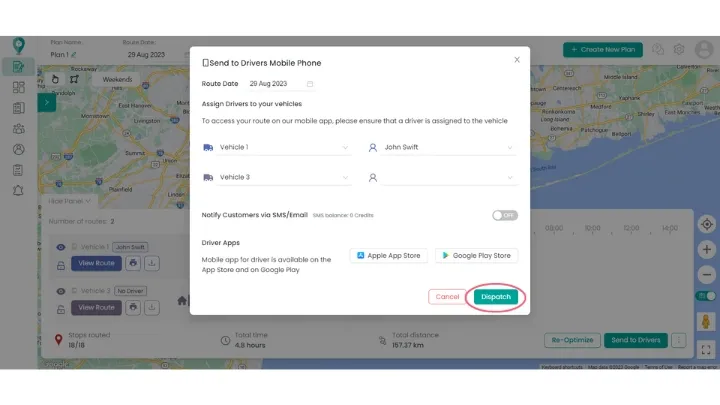 Once satisfied with the information here, you can click 'Dispatch'. That's it! Now the routes have been sent to your drivers. [Make sure your driver has downloaded the SmartRoutes app on IOS or Android depending on their device.]

Happy Routing!

Didn't answer your question?
You can see our other guides here or contact support at support@smartoutes.io.