Driver Tracking: A comprehensive guide to using it for your business
We take a look at the in's and out's of driver tracking and how you can make it work for your delivery business.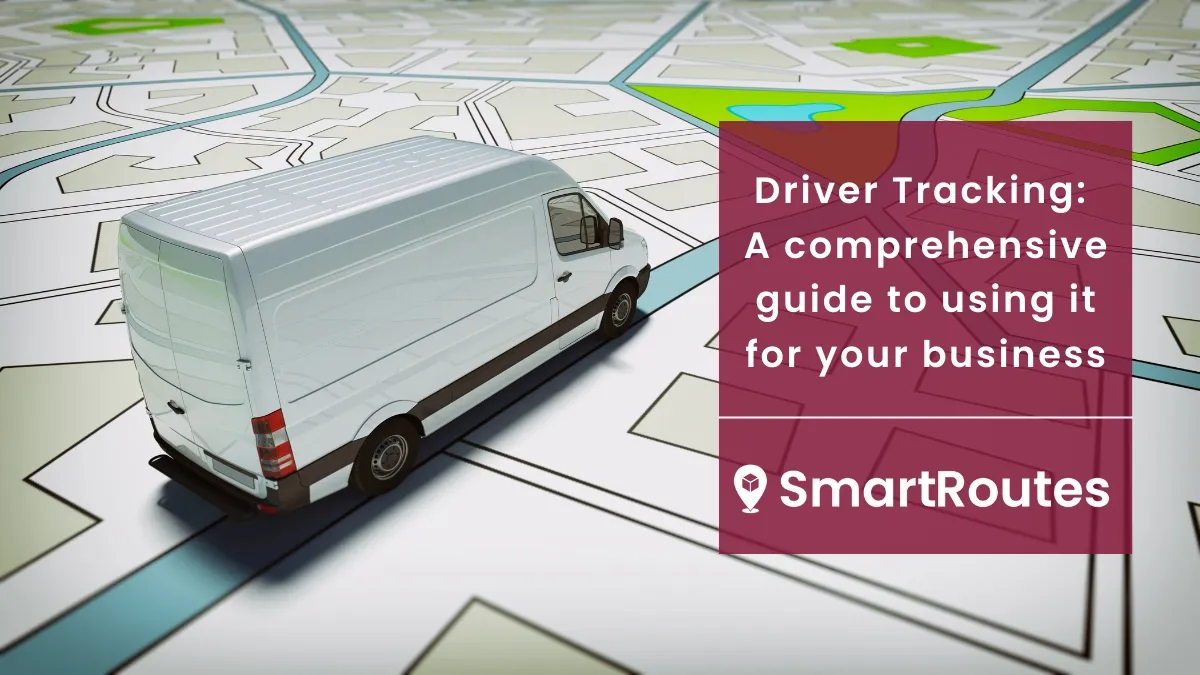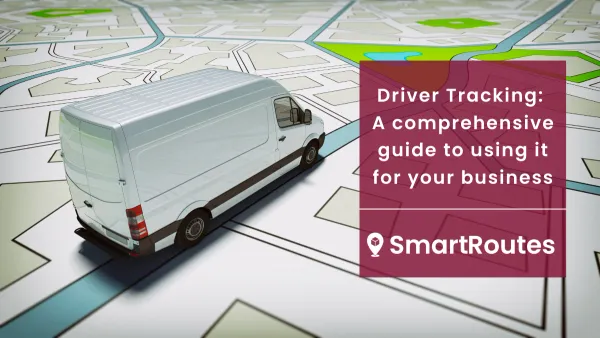 They say that knowledge is power, and that couldn't be more accurate than in the delivery business. To be clear, we're not saying that you need to be an expert on all things logistics, but knowing as much about your own delivery business is crucial to smooth operations.
When we talk about knowledge of your business, we mean knowing what is happening in every area of it without having to make inquiries with staff, dig through spreadsheets, or analyze reams of data.
We mean little things that can be done without any additional effort, like knowing where your drivers are.
And that's what driver tracking is all about.
In this guide, we'll walk you through exactly what driver tracking is, how and why you should be tracking your drivers, and what solutions are available to you to make it as easy as possible.
We'll also look at the challenges of tracking delivery drivers and how to avoid it being an intrusive aspect of your employee's work.
Why is Driver Tracking Important?
How to get started with tracking drivers
Is tracking software a bit invasive?
Go with the solution that makes sense for your business
What is Driver Tracking?
Driver tracking is the practice of monitoring a driver's whereabouts at any given time using a technology solution. The core function of tracking a driver is to have oversight of their movements, but it can also include the tracking of other variables like driver behavior, vehicle diagnostics and health status, and delivery progress data.
As technology has improved over time, the capabilities of tracking technology have been increasingly integrated with other delivery business intelligence data to fine-tune the management of drivers and develop better driving habits.
Collectively, it is also referred to by other names such as fleet tracking.
SmartRoutes' Driver Tracking Software
Save time and money in delivery management. Cut carbon emissions. Get oversight on your fleet. Impress your customers with superb communication tools.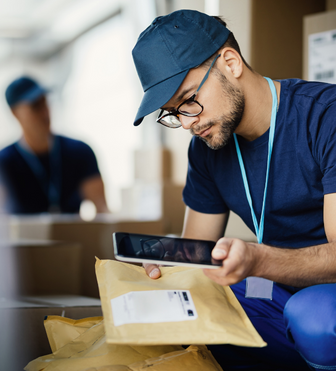 Why is Driver Tracking Important?

Tracking drivers and vehicles is important for transportation businesses as it gives them oversight of how their most valuable assets (vehicle and driver) are performing day-to-day.
From a security perspective, it is important to know where your delivery vehicles are in case of any theft or emergency. A missing driver or vehicle going missing is one of the biggest fears that a delivery business can have, and while it's something that you hope you never have to deal with, it is something that you should be proactive about.
Additionally, using a driver tracking system ensures that there is no mis-use of vehicles by your drivers. While we all want to trust our employees 100%, there is also a need to de-risk your own business to the highest degree possible. The benefit of tracking software, in this case, is twofold:
You have more oversight of your fleet should an employee choose to use it for unauthorized purposes.
The simple act of having a driver tracking app installed should be enough of a deterrent to prevent any unauthorized use in the first place.
Finally, using driver trackers is a surefire way to optimize your delivery processes and improve the delivery experience for your customers at the same time. By having a real-time tracking device onboard vehicles, it means that you and your admin/customer support staff can accurately and honestly handle any queries from customers about the expected ETA/ETD of their delivery.
So, enough about what is and the importance of having it in place, let's take a look at how you can start using it for your delivery business.

---
How to get started with tracking drivers
While tracking fleet movemet can seem like the stuff of big businesses like Amazon or UPS, it has become a much more widely used solution in recent years (possibly as a result of those very same companies leading the way!).
As it always does, the market has responded and the technology solutions available that will more than meet your needs. However, the first decision you will need to make is one of two options:
Built-in GPS tracking devices
Mobile/App-based GPS tracking
GPS Tracking Devices
Built-in GPS trackers are standalone devices that can be plugged into a vehicle's OBD (onboard diagnostics) port and powered by the vehicle itself. It means that every time key is turned in the van or truck, the device powers up and tracks the vehicle's movement
Pros of standalone GPS trackers
Tamper-proof: Once installed in a vehicle, GPS devices can be hard to access for any would-be rogue drivers. And even if they were to do so, it would likely raise the alarm that it has been disturbed and raise red flags.
While tamper-proof is maybe too strong a claim, there is sufficient deterrent for most drivers that might contemplate it.
Accurate & detailed driver analytics: Part of the attraction of industry-leading telematics software allows you to see your driver's behaviors like speed, braking, cornering, and a lot more. By seeing these analytics, you can take corrective action to make your business safer, and lessen the wear and tear on your fleet.
Cons of standalone GPS trackers
Upfront cost: There's no getting around it, installing standalone trackers is going to cost you. Although, they might not be as expensive as you might think if you're doing a whole fleet they can end up costing you more than you might expect. Sim-installed GPS units can cost in the region of £/€/$100-200 apiece, so it's worth knowing if it's something you definitely want to invest in as a priority before going all out.
Maintenance & subscription cost: While it is a case of set and forget in most instances, units can require a little maintenance, and in some cases, full replacement over time.
At $100 a piece, you're going to be relying on this technology to be durable and work long-term to avoid recurring costs.
That data the device collects is also of no use to you if you can't easily view it. This is usually done through your fleetmatics software, so it's worth noting that you're going to need to factor that into your ongoing costs if it's something you haven't already implemented.
Mobile & App-based GPS Trackers
As the name suggests, mobile-based trackers rely on the inbuilt GPS functionality in your everyday smartphone to keep track of where drivers are located. It relies on the same hardware that apps on your phone like Google Maps, and we have all witnessed how much better that has gotten in recent years.
Pros of app-based GPS Trackers
Easy to install: Unlike standalone devices, a driver simply needs to download a tracking app from the Google or Apple stores on their mobile and you can immediately start tracking their movement while it is switched on.
Cost Effective: The costs associated with getting started with standalone trackers are nullified for the most part with mobile-based trackers.
Most apps will have some sort of subscription fee on a per vehicle basis, but these can start from as little as $10 per month for pretty robust solutions.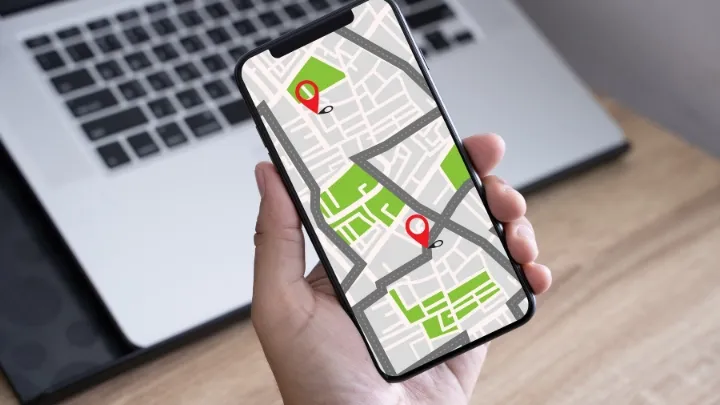 Cons of app-based GPS Trackers
No driver behavior data: The one big downside is that you're not going to get the same level of driver behavior data from a mobile app. Sure, you'll have distances traveled, the route taken by the driver, and timestamps of deliveries, but you won't get the data that the vehicle itself can provide through its own OBD port. Driver management is an important part of fleet management, so unless you already have a telematics suite that covers it, you might want to consider it.

What solutions are available?
Once you've weighed up the pros and cons of the options above, you may want to take a look at the options available to you. So, let's take a look at what we think are the best transportation fleet tracking solutions on the market today.
SmartRoutes: Driver Tracking App
SmartRoutes is a delivery management system that incorporates driver tracking into its features and relies on the GPS signal from the smartphone to track a driver's live location.
Within the app settings on the phone, you simply need to allow it access to the GPS and it will feed the location back to the desktop-based delivery management suite in real time. That means that you can see where every vehicle is at any given time on one easy-to-use map, or single out vehicles at a click of a button to see more detailed information like the time left to service their route, percentage of deliveries which are still outstanding, or what the expected time of delivery is for remaining stops.
For delivery businesses in particular, there is a whole host of other features included for the standard subscription fee including:
With monthly subscriptions starting at $29 per month and the ability for drivers to start using it right away, it's a great solution for businesses that need a solution fast and don't yet need more complex driver analytics.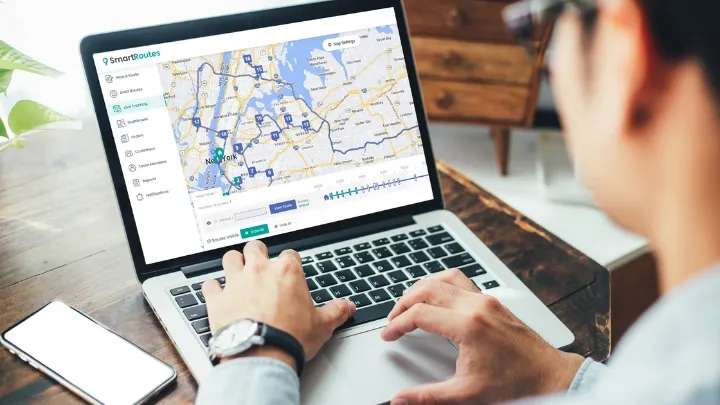 GoTrack: Onboard GPS Driver Trackers
GoTrack is a leader in the driver tracking device space and they offer some innovative solutions. Amongst their trackers, they have OBD, battery, and solar-powered options so getting started with any setup is possible.
Regardless of what Electronic Logging Device you go for, you will need to buy directly from them (with their cheapest starting at $79), and then pay a monthly subscription of $20 a month to gather the data from it in an easily-digestible format.
Yes, that is a whole lot more expensive than the mobile option from SmartRoutes, but the big difference is a driver can't just turn it off on their mobile device and claim it malfunctioned.
What you are sacrificing though, is those valuable delivery features that are part of the delivery management software solution offered by SmartRoutes
Is tracking software a bit invasive?
The biggest challenge with trackers isn't the tracking software or device you use, but the receptiveness of your drivers to such technology. There is no escaping the fact that drivers may not like their every move being recorded throughout their working day.

Getting drivers onboard with trackers requires a bit of explaining about the security and transparency business needs that technology enables the business as a whole.
It is also worth explaining to drivers that it is not something that will be monitored on a daily basis. The truth is, we all want some level of autonomy in how we do our work. Professional delivery drivers are no different.
Do you have to tell drivers if you are using tracking?
You don't have to, but you should.

If you plan to use GPS trackers in your vans, you should make your drivers aware of it as soon as they start working for your company. Being upfront and transparent builds trust between you and your drivers, and it is also worth assuring them that they are not being used to track their every move.

The fact is, drivers understand the risks associated with operating a fleet and the security issues attached to it, and they understand that monitoring fleet movement is necessary once managers are honest about them.
Go with the solution that makes sense for your business
If you're still thinking about whether or not to invest in trackers for your business, we would suggest trying it out for a week to see how it works in practice.
SmartRoutes offers a 7-day free trial of their delivery management software to get started, so you don't need to fork out on expensive trackers to get started.
You will also enjoy the additional features available in the management suite, and may even find a little more use and value in it for your business.
Whether you're a fleet manager, fleet owner, or business doing their own deliveries, SmartRoutes is an easy-to-use and you can be up and running within minutes. You can also book a demo to discuss your needs with a SmartRoutes expert today.
Frequently asked questions
1. How can I track my drivers?
Tracking your drivers can be accomplished through various methods, with the most common being the use of GPS-based route planning software. Many modern route planning tools come equipped with driver tracking features that allow you to monitor your drivers' real-time location, driving behavior, and delivery progress. These solutions typically offer user-friendly dashboards and mobile apps, making it easy to keep an eye on your fleet and ensure efficient operations.
2. How do delivery apps track drivers?
Delivery apps track drivers using GPS technology and mobile devices. When a driver is assigned a delivery or route, the app collects location data in real-time through the GPS sensor on their smartphone or a dedicated GPS device.
3. Why should I track my drivers?
Tracking your drivers offers several important benefits. Firstly, it provides live updates for your customers, enhancing their overall experience by allowing them to see the real-time status of their deliveries. Moreover, tracking helps identify inefficiencies in your delivery process. By analyzing the data collected, you can make swift updates and optimizations, such as route adjustments, reducing fuel costs, and improving overall delivery times. This not only increases customer satisfaction but also contributes to cost savings and operational efficiency.
If you liked this blog you may also be interested in: