Grocery Home Delivery: Case Study
Discover in this case study how Musgraves' grocery home delivery service improved by implementing SmartRoutes.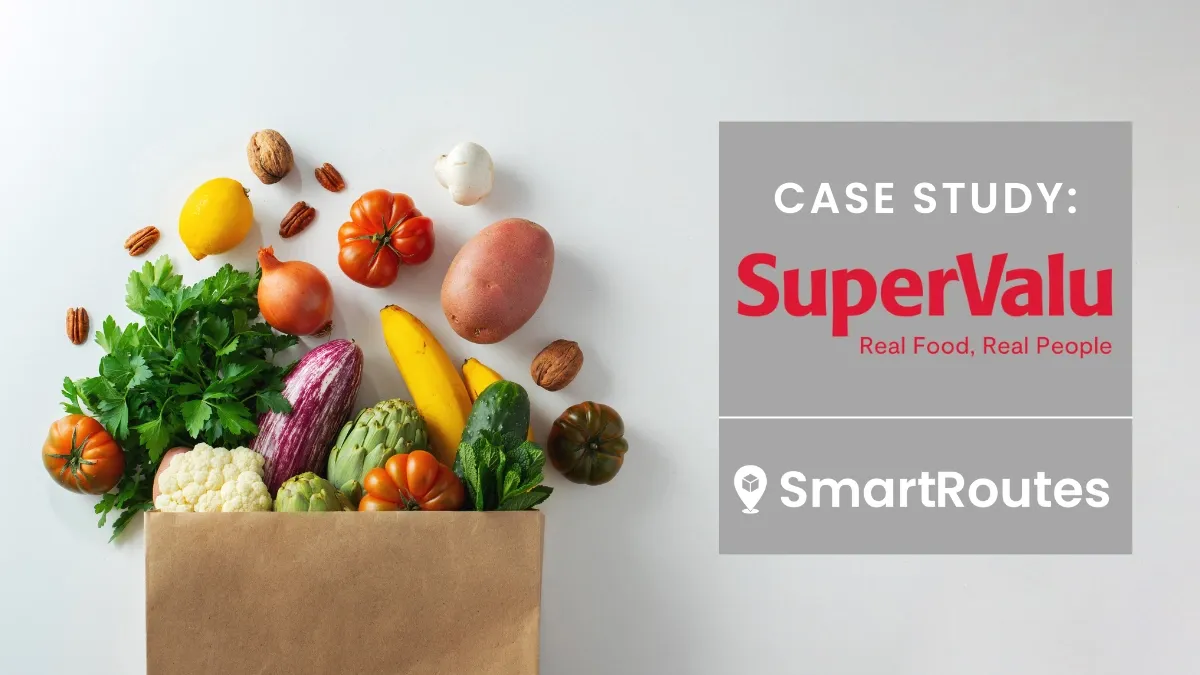 Musgrave
Musgrave is Ireland's leading food retail, wholesale and food service company. One of Europe's most successful family-owned businesses with a 146-year heritage in food and brand innovation. Every day Musgrave feeds one in three people in Ireland through 11 market-leading food and beverage brands that include SuperValu, Centra, Frank and Honest and Musgrave MarketPlace. Their brands meet the changing needs of today's shoppers and are developed in collaboration with outstanding local entrepreneurs based in the communities they serve. SmartRoutes is working with 10 of their SuperValu stores that offer grocery home delivery in Dublin, Limerick, Waterford and Kilkenny.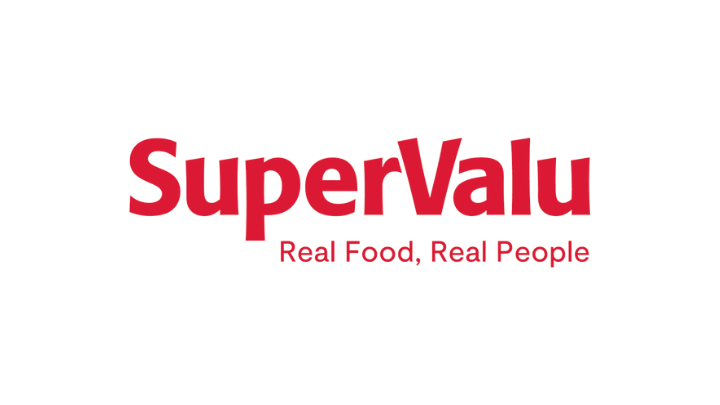 What we will take at look at in this case study:
Challenges faced by Musgrave
Prior to using SmartRoutes, the team were using routing software in the 4 larger of the 10 stores. However, it was lacking some of the features they needed, such as a driver app, which left them "without a link to our drivers".  
In the other 6 stores, Musgrave would plan out home deliveries using their 'Daily Delivery List'. Drivers visually scanned the daily delivery list to get a feel for what needed to be done that day. They would discuss the routes amongst themselves and then choose which orders they will take and work out the best route based on their own local knowledge. Drivers would sometimes contact a customer scheduled for a later delivery to check if the customer would be willing to receive it earlier in order to group the orders nearby together.
Musgrave's goals
To provide their customers with a better delivery experience.
To have more control and visibility over their delivery operations.
To significantly reduce the time spent manually route planning.
To ensure deliveries were completed within the chosen delivery windows.
The Solution
Route Planning & Optimization
By implementing SmartRutes route planning software, Musgrave significantly reduced the administrative overhead of planning routes. Routes are now automatically planned and assigned to drivers based on the customers' chosen time windows, location and delivery vehicle capacity. The orders as a result can be grouped together to be loaded into the van making the area much more organized.
Vehicles are leaving the depot fully loaded resulting in greater efficiency and productivity. Routes are sent directly to the driver via the Drivers Mobile App. Now drivers can start their day right away by getting orders out to customers rather than spending time in the morning choosing and organizing their routes.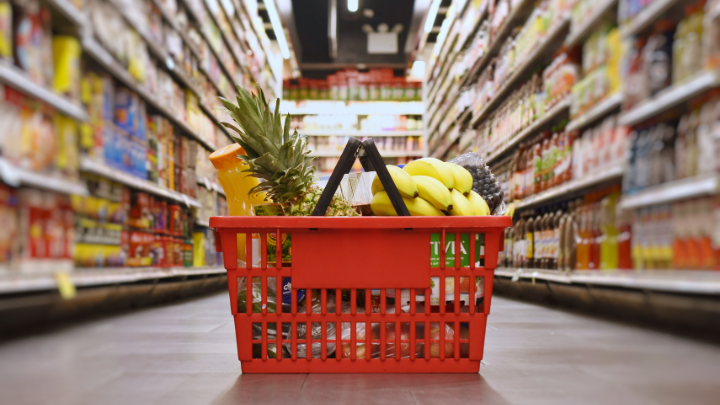 Customer Notifications
Notifications are key to completing successful deliveries for Musgrave customers. It has been a big game-changer for their customers to receive the SMS with a live tracking link.
Previously when customers would call looking for an update, the store would ring the driver asking them to call the customer with an update as they had no visibility from the store. Now customers are kept very well-informed of their deliveries by receiving an SMS notification when their driver is 30 minutes away. This is very significant as customers choose a 2 hour window for their delivery so this cuts down the wait time!
The SMS messages with the live tracking link has almost eradicated queries coming through the help desk. Customers are kept in the loop and  therefore know when they can expect to receive their order. Customers can also be easily notified if their delivery is going to be delayed. SmartRoutes customer notifications feature has improved their communication with their customers greatly as a result.
Live Dashboard
Visibility is crucial for any business that relies on a fleet of drivers to deliver products or services to customers. In the case of grocery home delivery, live tracking of the drivers' whereabouts and progress throughout the day can help management make informed decisions in real-time.
Smartroutes' live tracking dashboard allows management to monitor driver progress, see when drivers are delayed and identify any areas where drivers may be struggling to complete their routes efficiently. With this information, management can intervene and make adjustments to the delivery schedule, reroute drivers as needed or provide additional support where required.
This level of visibility also helps management to identify inefficiencies in completed routes and investigate the reasons for them. For example, if a driver is consistently taking longer to complete a particular route, management can investigate the cause and make improvements where possible.
Delivery Driver App
Overall, the drivers are happy with the new system implemented by SmartRoutes. There are occasions when the drivers' local knowledge is invaluable to the success of the business. For example, they may know that someone is home all day and happy to receive their order at any time, even if it falls outside the scheduled delivery time. This can be easily updated in SmartRoutes. This flexibility in scheduling can be a significant advantage for customers, particularly those who have busy or unpredictable schedules.
In addition, the drivers now have the ability to change incorrect Eircodes as needed. Some of the account data might be outdated or from before the time of Eircodes, which could have caused problems with the previous system. With the new system, drivers can quickly update this information, which not only streamlines the delivery process but also allows the business to clean up historical data. Having a system that allows drivers to make these kinds of updates makes their jobs easier. The ability to quickly and accurately update customer information can help the business to provide a better service overall, which can lead to increased customer satisfaction and loyalty.
By providing the drivers with the tools and support they need to do their jobs effectively, SmartRoutes has created a system that benefits both drivers and customers, ultimately leading to a more successful and efficient business.
Reporting and Analytics
Previously, Musgraves struggled to pull metrics on the delivery side of the business which made it challenging to identify areas for improvement. However, since implementing SmartRoutes,  they can now track key metrics and use data to improve efficiency. The two main metrics used by the team are 'Sequence' and 'Delivery on Time'.
Sequence refers to the percentage of deliveries made in the correct order. Previously, drivers had the freedom to make deliveries in the order they preferred, which sometimes resulted in early or late deliveries. However, with the new system, the business can track the sequence of deliveries and ensure that orders are delivered in the correct order, which is important for customer satisfaction. The business has found that correctly sequencing deliveries leads to reduced fuel consumption and an overall better delivery experience for customers.
Delivery on Time is another crucial metric used by the business. This metric is particularly important from a customer satisfaction point of view since customers often plan around their chosen delivery window. Deliveries that arrive too early can be just as problematic as deliveries that are late. This metric is extremely useful for the management team as it means a reduction in 'missed deliveries', thus increasing the overall delivery experience for their customers.
Delivery Experience
Since implementing the SmartRoutes, the team has seen an overall increase in their Net Promoter Score (NPS). This is likely due to the improved visibility and control over the delivery process that SmartRoutes provides. With the real-time tracking feature, customers can now track their delivery as it makes its way to them. This has eliminated the frustration of uncertainty customers may experience when waiting for deliveries during their 2 hour time window. Additionally, the system ensures that deliveries are made on time and in the correct order, which has greatly improved the overall delivery experience.

"The Smart Routes platform has greatly improved our operational efficiency when it comes to routing, it has also provided an additional touch point for our customers via the text message with tracking information. We've received really positive feedback on the system both from our customers around being able to track their orders as well as from stores in terms of the positive impact it's had on our fulfilment processes and operation efficiency."
- Caroline Walsh, Head of Digital Product at Musgrave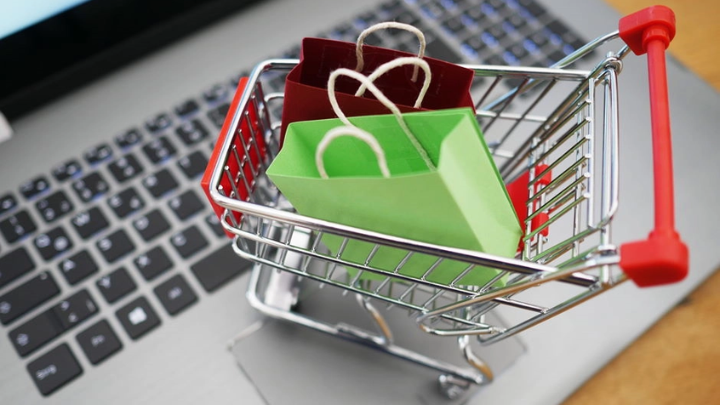 The Outcome
SmartRoutes has proven to be a game-changer for their grocery home delivery business, resulting in significant improvements in efficiency, accuracy and customer service. The company has saved considerable time and money by replacing its manual and discussion-based process with SmartRoutes' routing software. The system automatically creates and assigns routes resulting in 1-1.5 hours saved per store, per day.
They introduced a lane system in their warehouse which allows them to group orders together for each delivery vehicle. This has been one of the key successes for them. It has allowed for better organization of deliveries and reduced the likelihood of leaving parts of orders behind.
The SmartRoutes Desktop App has given the team total oversight over their drivers, which was crucial to the success of their delivery offering. As a result of using SmartRoutes, they have been able to reduce fuel consumption by approximately 12% per delivery.
They can now accurately estimate capacity and reduce where necessary, improving customer service, particularly in cases where they had previously overestimated their capacity. Overall they have increased their delivery capacity by approximately 15%.

The Results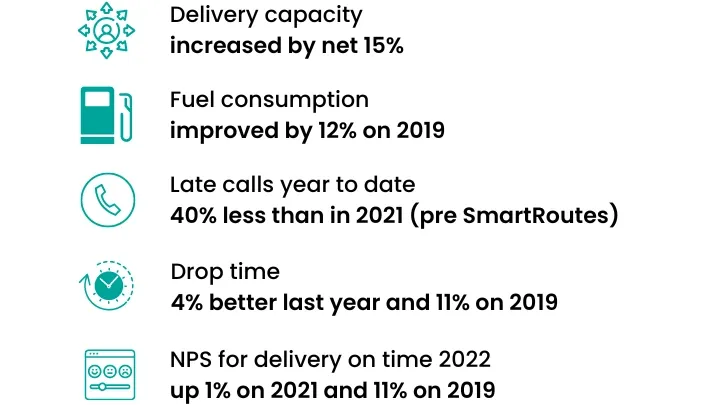 To read more case studies you can check them out on our Customer Stories page. If you would like to know more about our services, you can book a demo with a member of our team for a personalized walkthrough of the platform.
You might also be interested in: