Grocery delivery software
Grocery delivery management is a growing sector and software solutions are now providing a much better experience for supermarkets, wholesalers and end-customers.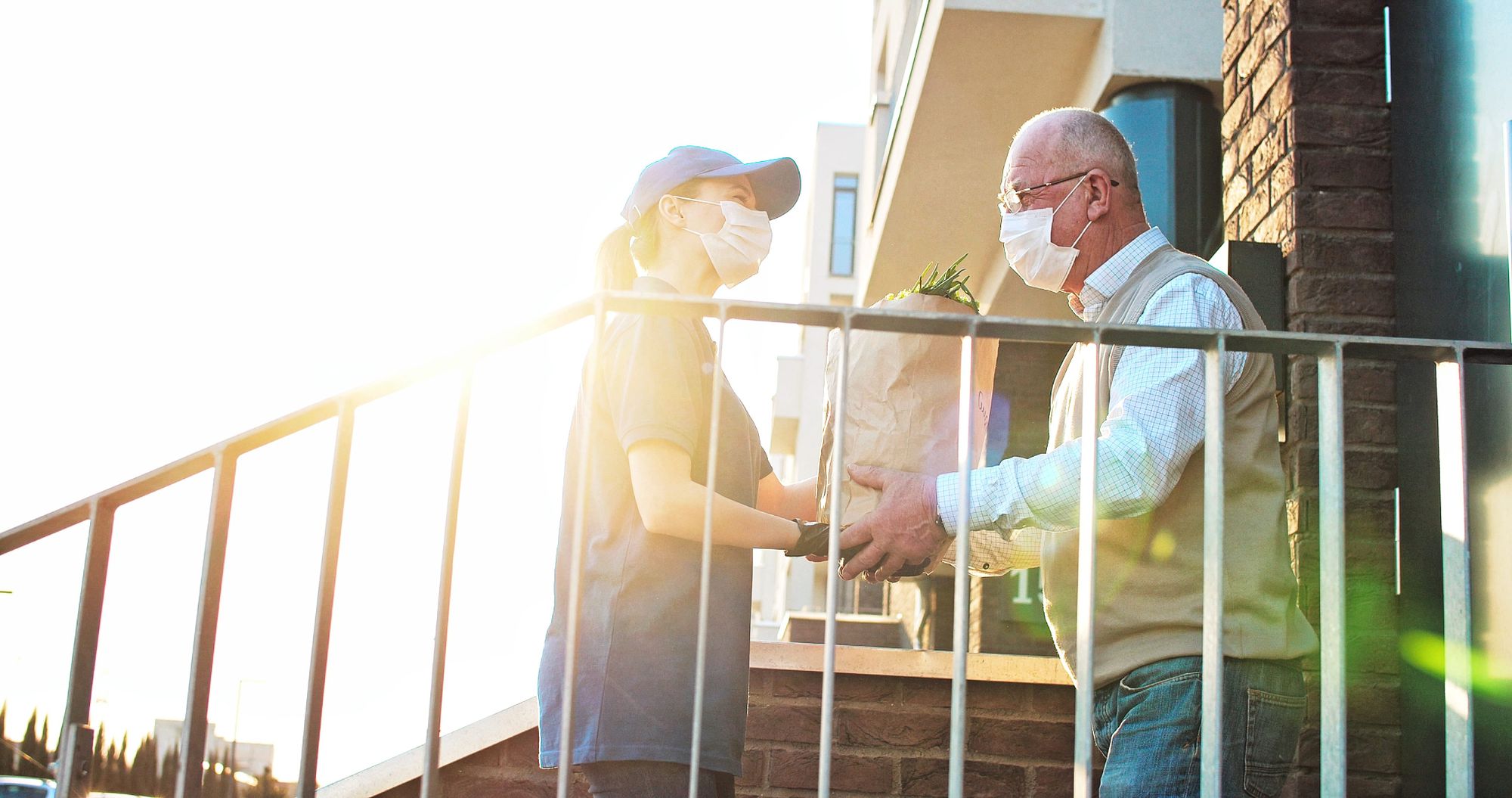 According to US Online Grocery Survey 2021: Post-Surge Prospects, more than one in three of online grocery shoppers are going to continue with their habit of retail. In addition to that, more than one-quarter of shoppers said they expect to buy groceries online more frequently than they did during the pandemic.
SmartRoutes provides the best-in-class last-mile delivery software solution for supermarkets and wholesalers. As consumer habits change and delivery becomes a fundamental sale channel for retailers route optimization solutions need to step in to help meet that demand.
If you want to know how to run supermarket home deliveries or wholesale order fulfilment then we have the conclusive list here.
How to do route planning and optimization
Cut hours of admin and planning time by having multiple delivery routes, created at the click of a button with optimization software. This contributes to the requirement of being an eco-friendly delivery service.
Utilize Zip codes and Post codes to quickly and accurately plan deliveries
Create flexible geographical zones and automatically assign work within those parameters
Optimize vehicle efficiency with smart load-balancing that means vehicles go out fully loaded
Dispatch routes to drivers via their own app
Include dispatch notes for drivers so they know what to do/expect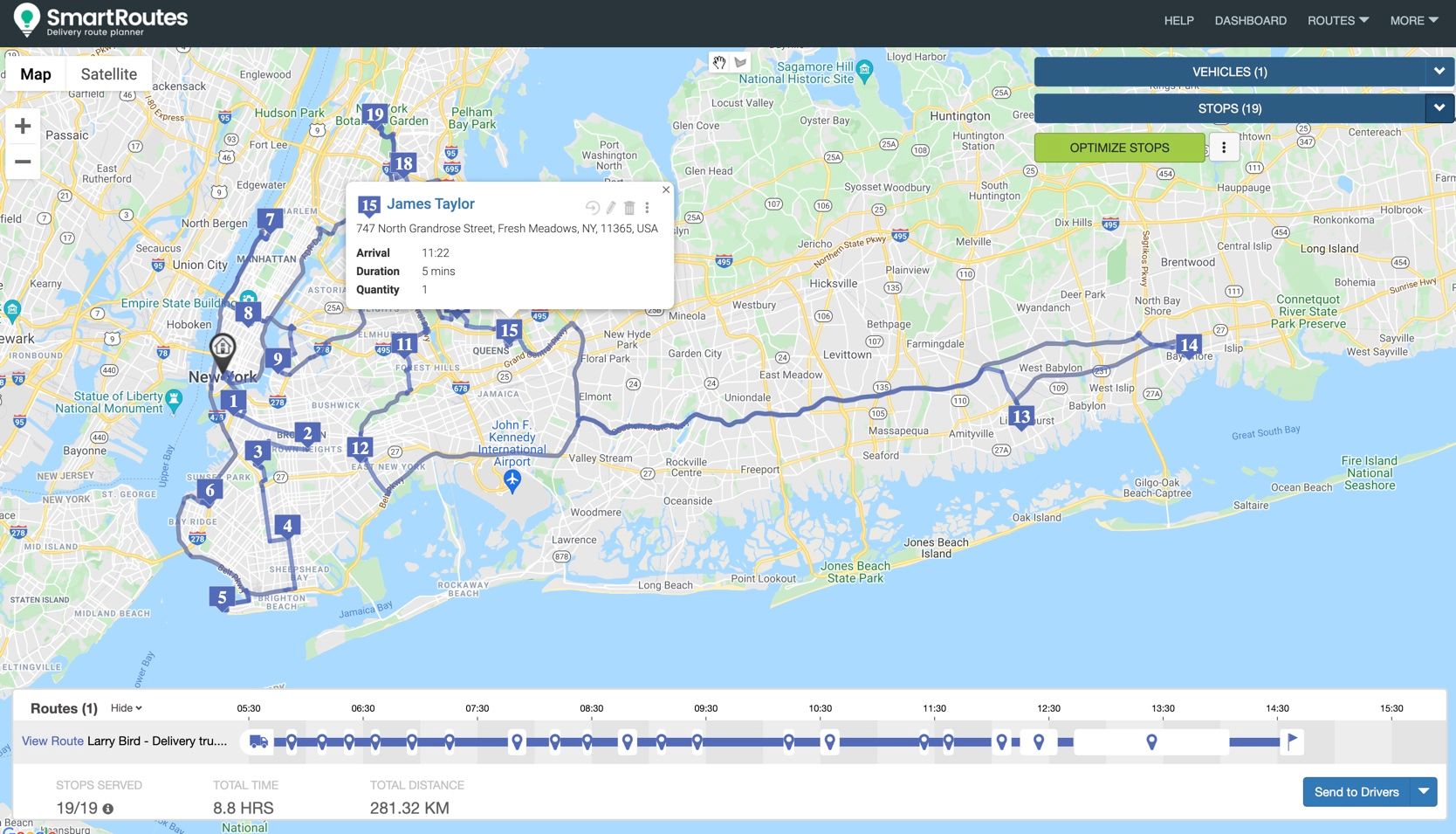 How to fleet track in real-time
Real-time vehicle tracking gives a birds-eye view on what's happening in the field
Manage new orders and allocate them to your drivers throughout the day
Give accurate ETA's to customers so they are not stuck at home waiting for deliveries
Give your customers a real-time tracking portal so they can see their delivery making its way to them. This is a huge 'wow' moment for you.
Develop a customer list that can become a 'set' route for your drivers
Delivery management and picking efficiency
Order picking and assignment to drivers can be chaotic so use software to streamline this process
Improve efficiency of in-store order picking through automated order allocation to drivers
Give drivers and management a clear picture of the pick status and the expected items to be in the delivery
Why not integrate your existing picking run-sheet system with your delivery software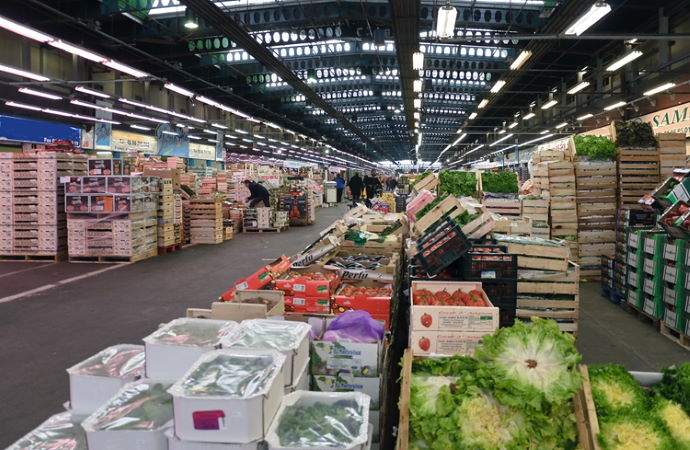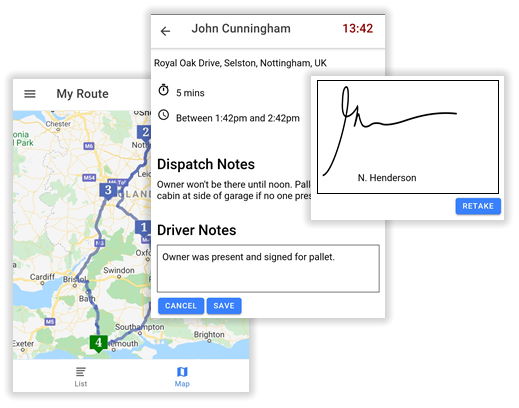 Driver retail delivery app
Let drivers get their routes assigned automatically through a delivery driver app
Give them clarity on their working hours for the day
Give dispatch notes to drivers by individual stop/customer so they know exactly what to do
Allow drivers to navigate their route effectively and on-time
Allow drivers take driver notes for end-of-day reports without having to talk to dispatch manager directly
Record signatures, notes and proof-of-delivery
Let driver routes be tracked in real-time to prove out efficiency and record work done
Improve data protection and security with a totally digital process
Reporting and insights
See end-of-day/week reports on driving time, efficiency and route diversions
Automate weekly or monthly DOT, CSAT, NPS etc.
Become a data-driven home delivery operation and generate insights to improve the experience for drivers and customers
Become less reliant on driver local knowledge of routes and individual stops with driver notes reports and historic route data
Integrations with retailer systems
SmartRoutes works with you to integrate with all major retail solutions or can create custom solutions as necessary for enterprise clients.
"We'd tried third-party delivery and the customer satisfaction levels weren't there. SmartRoutes allowed us to bring our delivery operation in-house and gave us full control markedly increased customer satisfaction rates"

Niall Mulcair - Senior Brand Manager - O' Brien Foods/Brady Family Ham