How to add and remove vehicles
How to add and remove vehicles from your account
If you want to add or remove vehicles from your account you can click on 'Vehicles' from the menu on the left or you will find the same menu when you access the settings menu.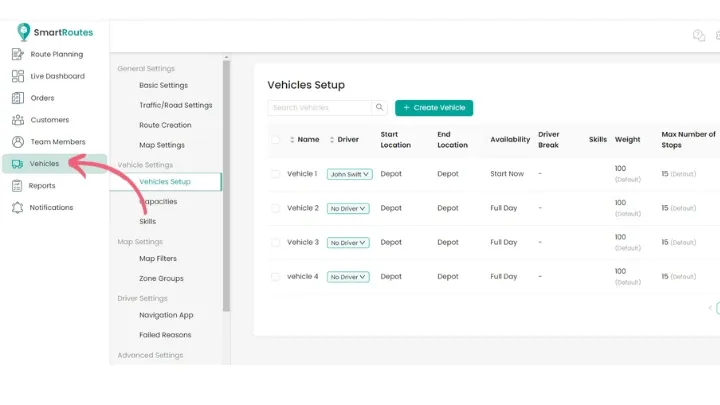 To remove a vehicle click on the vehicle you would like to remove and click 'Delete 1 Vehicle'.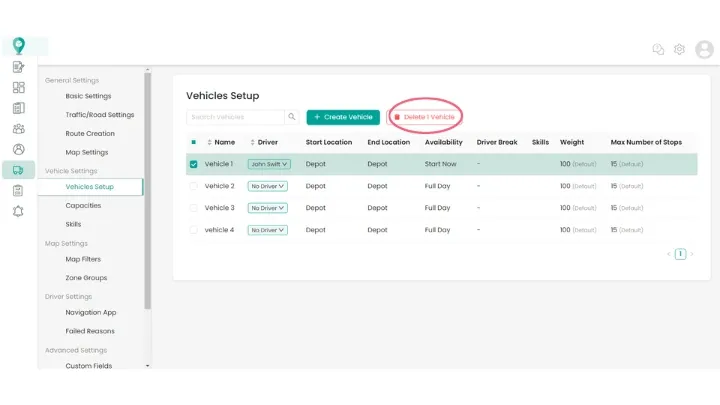 To add a vehicle click on the button 'Create Vehicle'. You can then fill out this form with the information related to the new vehicle.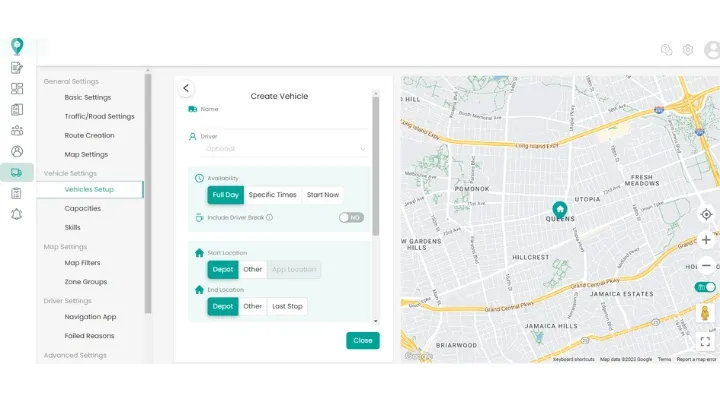 If you are adding more vehicles than allowed for in your current subscription, you will see the below pop up message. If you do not wish to add another vehicle to your account you can stop here. If you do still wish to add a vehicle, then click 'Add Vehicle' and your subscription will be updated to account for the extra license.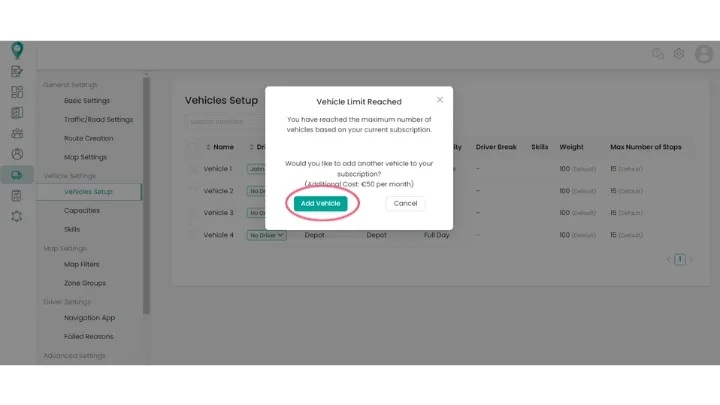 Happy Routing!

Didn't answer your question?
You can see our other guides here or contact support at support@smartoutes.io.