How to track drivers in real time
How to track drivers in real time via the Live Dashboard
In order to view your driver's live location, click on the 'Live Dashbaord' on the left hand navigation bar. This will give you live route progress as well as the driver's live location.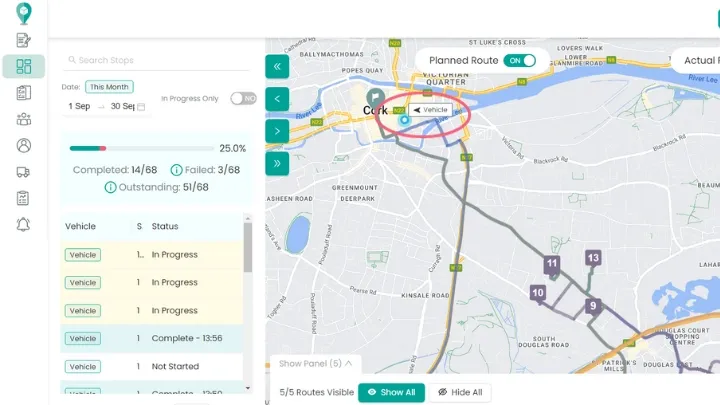 You can also see from the green bar on the timeline where in the route plan they are.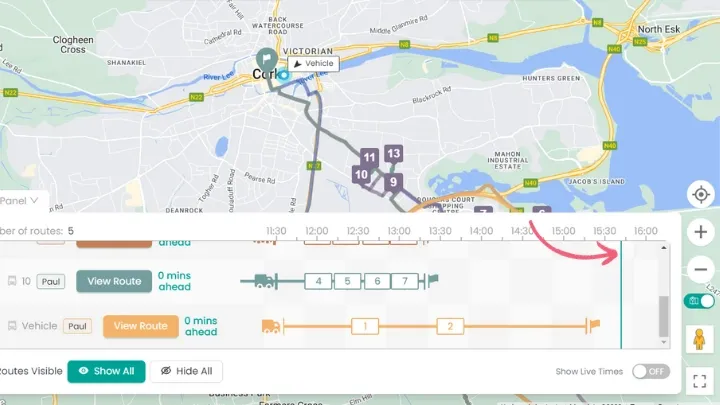 You can also toggle on to view the 'actual route' the driver took vs the planned route which can help pinpoint inaccuracies in planning or issues such as detours that may come up that can be avoided in future routes.
Happy Routing!
Didn't answer your question?
You can see our other guides here or contact support at support@smartoutes.io.