How to access driver analytics and reports
How to access driver analytics and reports
There are a number of reports and analytics available for you in SmartRoutes desktop app.  
Simply click on reports in the left hand navigation as shown below.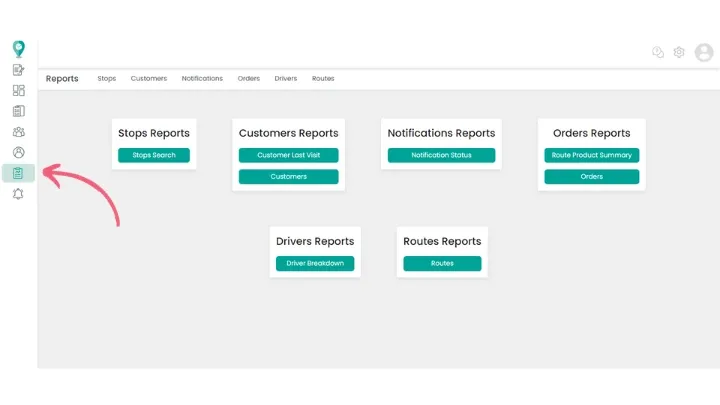 From here you can view reports on stop information, notifications, customers, drivers and so on.
From the 'Stops' report you can view the progress of routes. You can see how many have been completed, failed and those outstanding. You can also check any specific information regarding each stop for example failed reasons.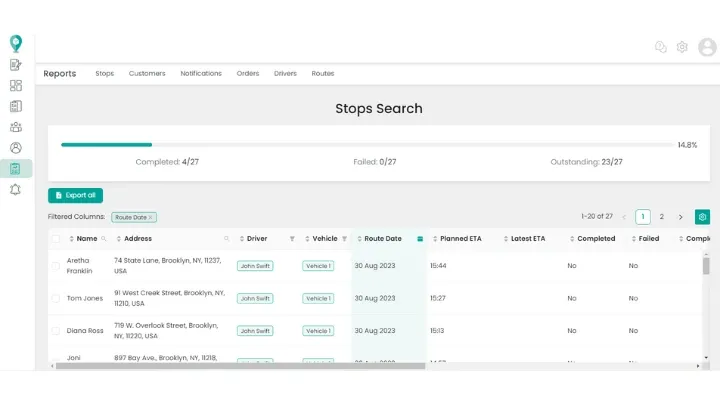 You can check the status of notifications that have been or are yet to be sent.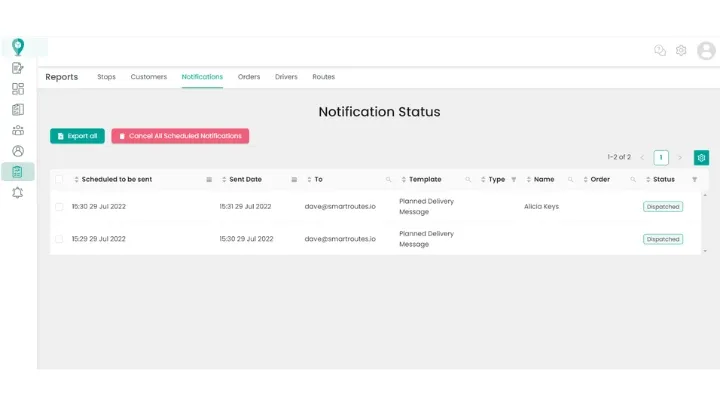 There are several other reports you can access from SmartRoutes all giving you a good indication of your delivery performance.

Happy Routing!

Didn't answer your question?
You can see our other guides here or contact support at support@smartoutes.io.