How to add custom fields
How to add custom fields, from assembly instructions to undelivered reasons.
In order to add custom fields, first navigate to the settings page once logged in to your SmartRoutes account. Then click 'Create New Custom Field'. From here you can input the details of the new custom field you wish to create.
For example, you can create a custom field to let drivers know if assembly is required. You can then write in YES or NO depending on the needs of the order/delivery.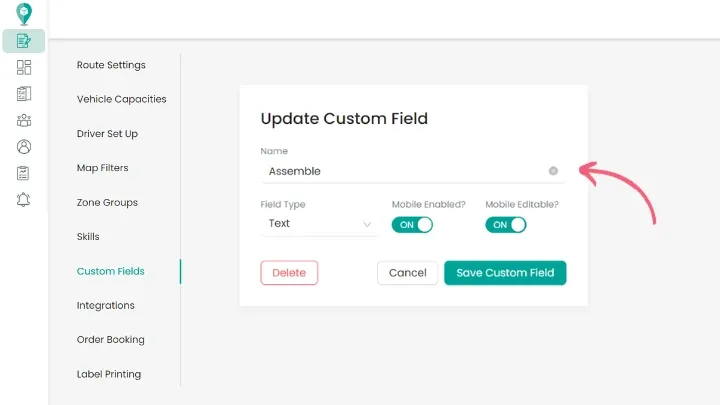 Another example is you can require a reason when orders are undelivered. In the example below we have made a list of predetermined answers that the driver can choose from such as 'no one home, no access and wrong address'. However you can add any other common reasons or choose any other answer type.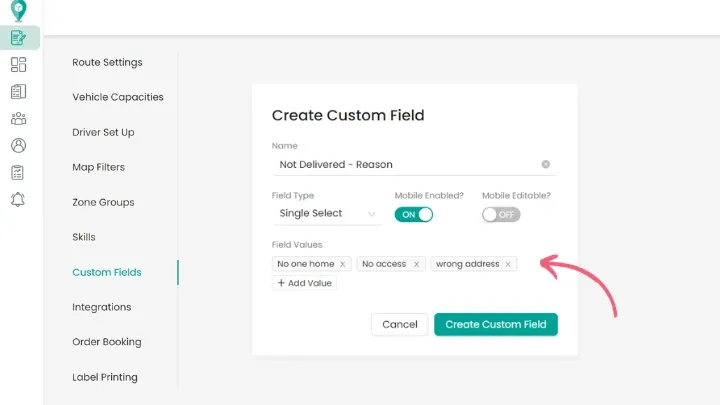 Now in your custom fields menu you will see a list of the customer fields you have created. You can come back here and edit as required or add/remove any as needed.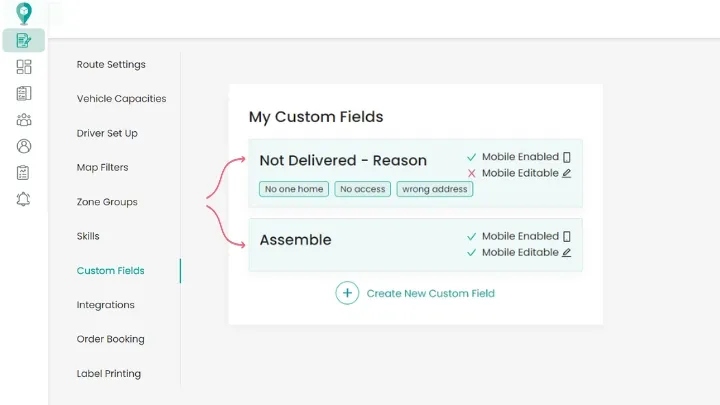 Happy Routing!
Didn't answer your question?
You can see our other guides here or contact support at support@smartoutes.io.