Route planning: A Guide
Route planning for businesses doing deliveries or customer visits has changed immeasurably in the past 5 years. We take a comprehensive look at why it is so critical to business infrastructure now.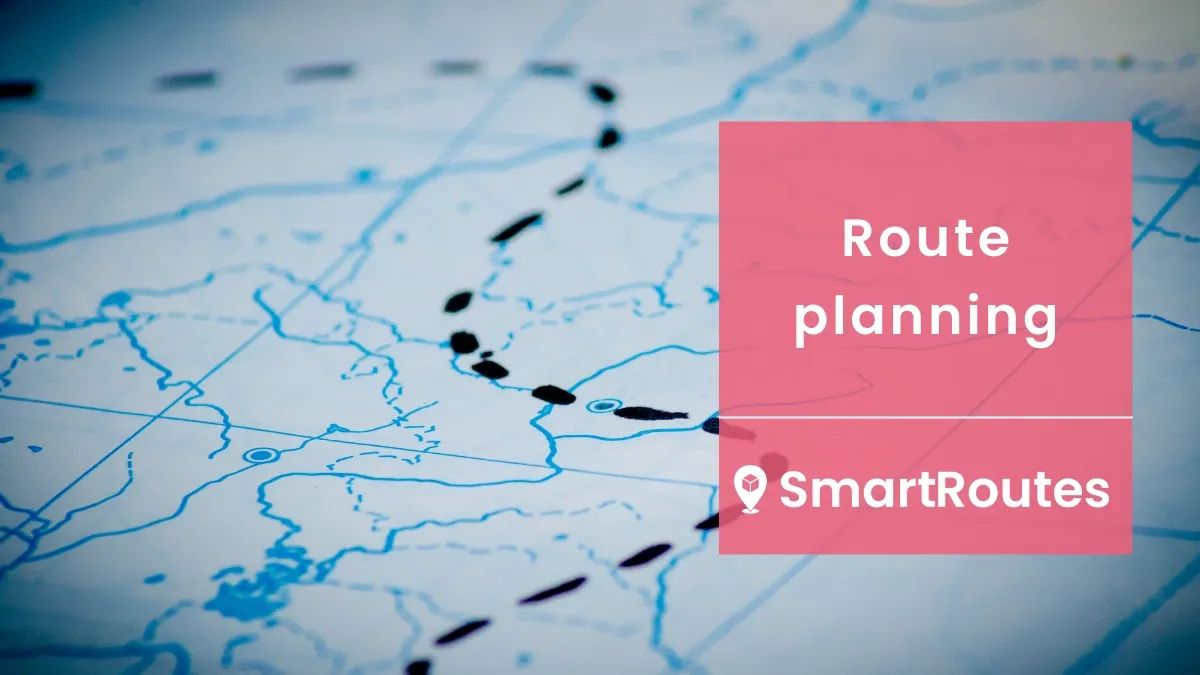 Whether you're embarking on a road-trip adventure or organizing work-related journeys, route planning is a task that almost everyone has encountered at some point in their lives. However, it's no secret that this seemingly simple process can quickly become intricate and daunting. Choosing destinations and determining their optimal order can easily become a headache-inducing challenge.
In the business realm, effective route planning becomes paramount to achieving success. Maximizing the efficiency of your drivers' routes can significantly impact the overall quality of your company's services or products. Whether you operate a dedicated transport, courier, or logistics company, are considering in-house product delivery, or are strategizing the delivery process for your new startup, this blog will serve as your comprehensive guide to getting started.
With the exponential growth of eCommerce and online shopping, the significance of meticulous route planning for timely product deliveries has never been more critical. This blog aims to delve into the intricacies of planning routes that ensure prompt and seamless goods delivery to your valuable customers.
What we will cover in this blog:
4 Examples of Route Planning for Businesses
How to plan a route for your business?
Why is Route Planning so important?
5 Route Planning Tips for your Businesses
What is Route Planning?
While there are any number of definitions of route planning out there, at SmartRoutes, we think it can be easily defined as
"the process of devising which order to best serve each waypoint or stop on any given route."
While some definitions include the 'shortest' way to serve any number of given stops, this isn't always necessarily true. For instance, you may need to serve different stops at different times or visit further away to make space for a collection later along the route.
Route Planning is therefore the process of examining your needs, and devising the route to travel based, whilst taking into account all of the specific requirements associated with that route.
When speaking about the 'shortest' or 'most efficient' route, what is being referred to is Route Optimization. This is the process of inputting any given number of stops or waypoints, and using computational algorithms to find the quickest way to serve each stop. This certainly plays a large role in Route Planning (and we will discuss later in this guide), but it is important to note that it does not account for the other factors that need to be considered.
Route Planning with SmartRoutes
Save time and money in delivery management. Cut carbon emissions. Get oversight on your fleet. Impress your customers with superb communication tools.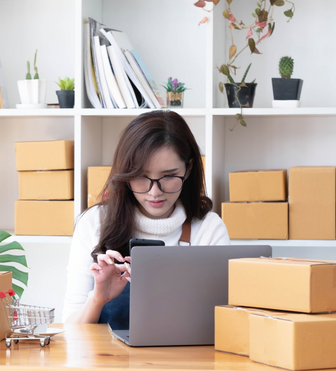 Why is Route Planning so important?
Saves Time & Reduces Costs
No matter what line of business you're in, you need to keep an eye on your bottom line.
If your business has one vehicle or one hundred, it can be one of the most expensive assets to run and maintain. With a dedicated route planner, your business can save up to 33% on the cost of operating your fleet. Using optimized routes, mileage can be reduced by up to 50% over the course of a year.
The knock on effects of these savings can have even wider impacts on your business. Reduced fuel consumption, maintenance and driver overtime can quickly see your business realizing the benefits of a route planner.
Tip: It can be useful to run a simple cost/benefit analysis before and after using a Route Planner for your business. Looking at weekly mileage, fuel consumption and driver overtime will quickly indicate the savings your business can realize.
Delivery Experience
Consumers are more demanding than ever before and they expect a 5-star customer experience to be part of any purchase.
As Amazon have tightened their grip on the online retail space in recent years, they have incorporated the 'Delivery Experience' into the service. Turning to the 'gig economy' model with Amazon Flex and hiring drivers to deliver parcels directly to customers' own vehicles, they have effectively removed the need for 3PL companies. This has also given them greater control over the experience provided at the point of delivery.
By using a Route Planner for your own business, you can go toe-to-toe with the likes of Amazon by providing a great experience for your customers. Just some of the features that can drive this are:
Accurate ETD's (Estimated Time of Delivery)
Automated SMS & Email Notifications prior to delivery
Automated Delivery Notifications with Proof-of-Delivery
Personalized Deliveries
In the not-so-distant past, when you ordered something to be delivered, it was a simple waiting game. (Who misses that element of surprise when something you'd forgotten you'd ordered arrived unexpectedly?)
Today, however, customers expect to be kept informed on their delivery status. A dedicated Route Planner can help to incorporate this as part of the delivery experience in order for businesses to compete with the power of Amazon.
Tip: A dedicated Route Planner gives you the ability to include details such as preferred drop location, customer details, and extra notes for the delivery driver on each stop. Giving the driver as much detail as possible helps them to provide that 5-star final touch that leaves a lasting impression of your business.
Allows you to successfully bring your delivery operations 'in-house'
If you have products to deliver, that's a good sign.
You've worked hard to establish your business and your reputation and you are being rewarded for your efforts in sales.
At this point, the last thing you want is for the final step in the customer journey to spoil the hard work. That's why many businesses opt to bring their deliveries 'in-house' rather than outsource to a third-party. With the popularity of online shopping growing, so too has the rise in lost, stolen and damaged packages.
In fact, research from the U.K. between 2016 and 2019 shows a 22% increase in package theft.
Not only do damaged and lost parcels pose a risk to your business's reputation, but they can also hit your pocket should you be unfortunate enough to be hit by a few losses and damages in a short timeframe.
A Route Planner allows your business to bring your delivery operation in-house and take control of your deliveries. Not only does this give you the peace of mind that your products are delivered safely, but it also allows you to tailor the experience that we mentioned in the last tip.
Branded vehicles and a smiling delivery driver can make all the difference when it comes to turning a once off customer into a repeat customer. Having the control over your delivery operation gives you that extra edge over a drop and run courier driver.
Increases driver efficiency
When it comes to operating a delivery service, there can be a lot to juggle for your employees. Even in a small business, there can be quite a few stakeholders involved:
Owners
Logistics Staff
Customer Support
Warehouse Handlers
Drivers
Keeping everything running smoothly is the key to reducing stress for everyone. Using a Route Planner can unify your entire business when it comes to your deliveries.
Drivers can access their routes and use navigation from their mobile while on the road. This eliminates the need for roadside routing and optimized routes mean less time spent on the road.
The result is less stress and more free time.
Happy drivers will lead to a better delivery experience and all round benefits for your business.
Similarly, a Route Planner can give your logistics, admin and support staff far more visibility and control over deliveries. From time saved creating routes and optimizing them, to giving support staff real-time ETA's that can be passed onto enquiring customers, a dedicated routing solution can make everything tick.
How to plan a route for your business?
With route planning more important for businesses than ever before, we're going to take you through a few routing optimization solutions that you can use. Whether you've begun a home-delivery service for a new online sales channel, or you're planning routes for 20 vehicles at a grocery chain, there's a solution for you.
1. Google Maps
Perhaps the delivery route planner that we're all most familiar with, Google Maps has been around for over 15 years. In that time, it has evolved from a basic desktop solution to a fantastic mobile app that can help you navigate anywhere in a few short seconds.
The beauty of Google Maps is that it is robust, easy-to-use, and of course, free. Google Maps also gives you the ability to send your planned routes from your desktop to your mobile app, which can be useful for planning with flexibility.
It does, however, have its limitations.
The biggest one is that it limits you to 10 waypoints or stops per route, and all data must be entered manually. The Google Route Planner is really designed for once-off journeys as opposed to being a commercial tool.
For those that do infrequent, small capacity routes, this may not be a problem.
2. RouteXL
RouteXL solves for the main problem with Google Maps:
1. the limit on the number of stops to 10
2. having to input stops individually.
The free version of RouteXL allows users to plan routes with up to 20 stops for free. It also allows users to copy and paste addresses in bulk, saving time on manually inputting each one like Google Maps.
Of course, it is likely that you will have to plan routes with more than 20 stops for your business and RouteXL offer competitive prices for daily and monthly plans of 100 and 200 stops per route.
However, like Google Maps, it also has its limitations when it comes to planning routes for your business.
The most important, is that it does not offer a mobile app and routes must be printed before embarking on a journey. While this might not be a problem if you and your drivers are familiar with their routes and geographic areas, it can be a pain for drivers to manually route each stop on their Google Maps or Waze app throughout the day.
If you run infrequent routes with 20+ stops, RouteXL's reasonable daily pricing may just be the answer for you.
3. SmartRoutes
The difference between the previous two route planners and SmartRoutes in simple, they are designed for personal use, not commercial. These solutions are great if you are heading off on a road trip, or even if you have a need to do deliveries occasionally.
But if you're frequently running deliveries, you're going to want to use a tool that is designed with business in mind and saves you precious time and money.
SmartRoutes is a dedicated Delivery Route Planner, designed to make planning, optimising and monitoring your deliveries easy and last mile carrier tracking a breeze. The solution combines a Desktop-based Route Planner and a Mobile Driver App that allows you to plan unlimited routes, with unlimited stops.
Regardless of how many vehicles and drivers you have available to you on any given day, a dedicated commercial route planner will optimize for the best way to complete all of your deliveries
Drivers can also view their routes on a dedicated mobile app, navigate to each waypoint, and have the ability to reschedule and re-optimize their routes as necessary throughout the day. By unifying all of your employees when it comes to your logistics operations, you'll help make them happier and more efficient.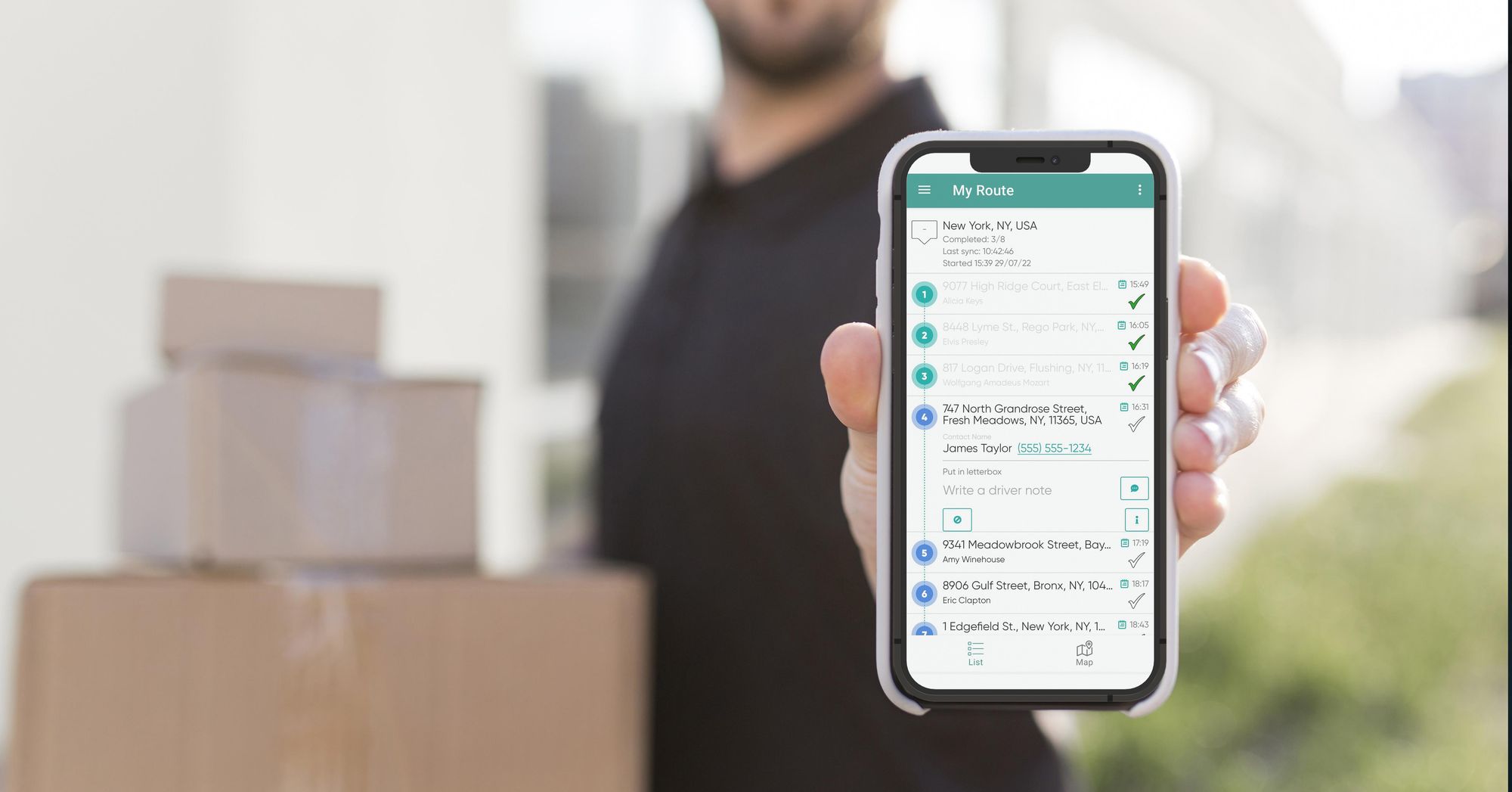 5 Route Planning Tips for your Businesses
When planning routes for your business, there are a few things you can do from the outset that will help to ensure successful deliveries.
By preparing a solid process from the outset, you can make your route planning a success. We look at some of the things to consider below:
1. Good quality delivery address data
Your route plan will only be as good as the addresses and data that you use.
Let us explain.
Every address has 2 obvious identifying factors:
1. The named address
2. The Postcode
Nine times out of ten, a Postcode will get your delivery to the customer. After all, every address has only one unique code.
But that doesn't tell the whole story.
Oftentimes you will find that customers have omitted a postcode when making a purchase online. When you go to look for the address, you can run into some problems.
For example, some rural addresses have a number of houses within one yard and it can leave the driver with a parcel in their arms and scratching their head.
This can lead to drivers stressing on the job and losing value time on a stop
For this reason, it is wise to set postcodes as required fields on your shopping cart or order form, and also give them a field to add any specific instructions for the driver (e.g concealed entrances, gate passcodes, angry dogs etc.).
Pro Tip: If you're running large, multi-stop routes, it will really help to ensure that you have a robust 'address validation workflow'. This is basically a hierarchy of how your route planner looks for addresses when routing. You can learn more about how SmartRoutes handles address validation here.
2. Internal driver communications
Route Planning is not a 'static exercise'.
As is the nature of deliveries, things change from minute to minute. For instance, an order for a perishable foodstuff needs to be refrigerated upon arrival.
But what if the customer calls the office to say they've unexpectedly been called to collect their kid from school?
Routes will need to be rescheduled and re-optimized through the working day. Most dedicated route planners will allow for this both on the depot/office side and on the driver side.
But ensuring that any changes to plans are communicated to drivers is critical. The problem is, you don't want to distract drivers while they are on the road. Similarly, you don't want drivers to have to spend their time calling the office to find out why a customer might not be there to accept delivery as agreed.
There is a whole host of ways for drivers to quickly communicate information to the office without having to make calls from the roadside.
Another challenge for companies is communicating the actual route to drivers in advance. Having drivers come to the office in the morning to find out where their route will take them can be avoided by having an automated solution to send the routes to the drivers the night before. This has the benefit of allowing drivers to plan breaks, and allow them to begin loading their vehicle without any delays in the morning.
Pro Tip: A dedicated route planning software like SmartRoutes will allow you to send routes directly to driver mobile apps, ready for the day ahead.
The same app will allow drivers to feed POD's (Proof-of-Delivery) and undeliverables back to the office in real-time on the road at the touch of a button. As a consequence, your office staff can then communicate in a timely and honest way when dealing with customer queries.
3. Customer delivery notifications
We've just touched on it, but communication is the key to successful deliveries.
When planning routes for a business, a great way to increase customer confidence and satisfaction is by communicating the planned ETA directly to them.
As you optimize your routes, you will have a good estimate as to what time you or your driver will drop off a parcel.
This is not only valuable information for you, but also for your customer
By communicating your planned ETA to customers, they can also make plans to be present to accept delivery or notify you if they won't. By incorporating these communications into your business, you have the ability to build up a rapport with your customer and show that you're willing to go the extra-mile to ensure they get their delivery.
Pro Tip: When using a delivery route planner, make use of automated SMS and Email notifications to communicate ETA's to customers. By automating this process, you don't need to invest any additional human resources but can really improve customer satisfaction.
4. Zonal territories for delivery drivers
When it comes to any business, your employees are your greatest asset.
When it comes to a business that operates a delivery service, your drivers are the key to your success.
If you have a number of drivers working as part of your team, they will continually build up route and customer knowledge over time. Avoiding busy commuter bottlenecks at certain times, for example, is the kind of thing they learn pretty quickly.
Similarly, they can also get to know your customers in specific geographic areas over time and cement your business relationship with them. In fact, research by McCarron coates in 2020 found that more than half of the UK public (57%) say their attitude to delivery drivers and couriers has become more positive.
When planning routes for a business, assigning drivers to specific territories can have a remarkable effect on customer loyalty over time. Leveraging off the newfound respect for delivery drivers amongst the public will do your business no harm at all.
Pro Tip: Dedicated Delivery Route Planners allow you to allocate drivers to specific geographical territories. This helps to familiarize the driver with their route and build up relationships with repeat customers.
5. Use the right delivery route planner for your business
Earlier in this post, we looked at 3 different solutions you can use to plan routes for your business. Each one has its limitations but it is important to identify what exactly you need from your route planner from the outset.
If you only deliver to 10 addresses once per week, you will probably find everything you need in Google Maps. As the largest tech company in the world, they've built a solution that you can rely on to do exactly what it says it does. You're likely to already be familiar with the solution too which is a bonus.
But if you're doing deliveries everyday, it's definitely worth looking to a dedicated delivery route planner. The time and cost savings can quickly see a positive ROI and it will give you an edge on competitors spending their valuable time on manual routing. The additional features such as customer notifications, proof-of-delivery and live vehicle tracking can also bring your business to the next level and leave customers with a great experience.
Pro Tip: If you're unsure about what solution is best for your business, run a simple test. Outline your current delivery process and try to analyse how much time and resources go into planning over a week.                               ‌
Looking for Route Planning Software?
If your business is handling deliveries in any capacity, route planning should definitely be in your plans.
This guide should help you to get started with route planning and help you to understand what type of solution is right for you.
Like any other part of your business operations, planning and executing go hand in hand. Using a tool that not only helps you to plan your routes, but also execute deliveries or visits in the most efficient way will see wider benefits for your business.
We recommend that you try SmartRoutes out for free over a 7-day trial or if you'd like to speak to us about your specific requirements you can book a demo with us to take you through the platform in more detail.
Frequently asked questions
1. What is route planning?
Route planning involves the process of determining the most efficient and effective path or course to reach a destination. It can apply to various contexts, such as travel, logistics, or delivery services. This planning includes considering factors like distance, traffic conditions, available modes of transportation, time constraints, and potential stops along the way to optimize the journey.
2. What factors are considered in route planning?
Several factors play a crucial role in route planning:
Distance: The total distance to be covered between the starting point and destination.
Traffic Conditions: Anticipating traffic congestion, road closures, or construction zones that might affect travel time.
Time Constraints: Considering deadlines or time-sensitive requirements for reaching the destination.
Stops and Points of Interest: Identifying necessary stops, such as rest areas, fuel stations, or points of interest along the route.
Optimization Goals: Balancing between the fastest route, the most cost-effective route, or the most scenic route, depending on the purpose of the journey.
3. What features should I look for when choosing a route planner?
When selecting a route planner, consider these essential features:
Multi-Stop Optimization: Capability to plan routes with multiple stops while optimizing for the most efficient sequence.
Real-Time Updates: Ability to provide real-time traffic updates and suggest alternative routes to avoid delays.
Integration: Compatibility with other business systems or tools, such as GPS devices, CRM software, or fleet management systems.
Customization: Options to customize routes based on specific preferences or constraints, like vehicle type, time windows for deliveries, or avoiding certain areas.
User-Friendly Interface: Intuitive and easy-to-use interface for smooth navigation and planning.
4. Can route planning tools provide analytics or reports for businesses to track and improve their delivery or service performance?
Yes, many route planning tools offer analytics and reporting features. These functionalities allow businesses to track various performance metrics, including delivery times, route efficiency, sequence of orders completed, and more. By analyzing these reports, businesses can identify areas for improvement, optimize routes, enhance service quality, and make data-driven decisions to improve overall performance.
If you enjoyed this blog, you might also be interested in: