Delivery route planner Shopify
How to automate deliveries from your Shopify account using SmartRoutes API integration. eCommerce that can compete with the big online retailers.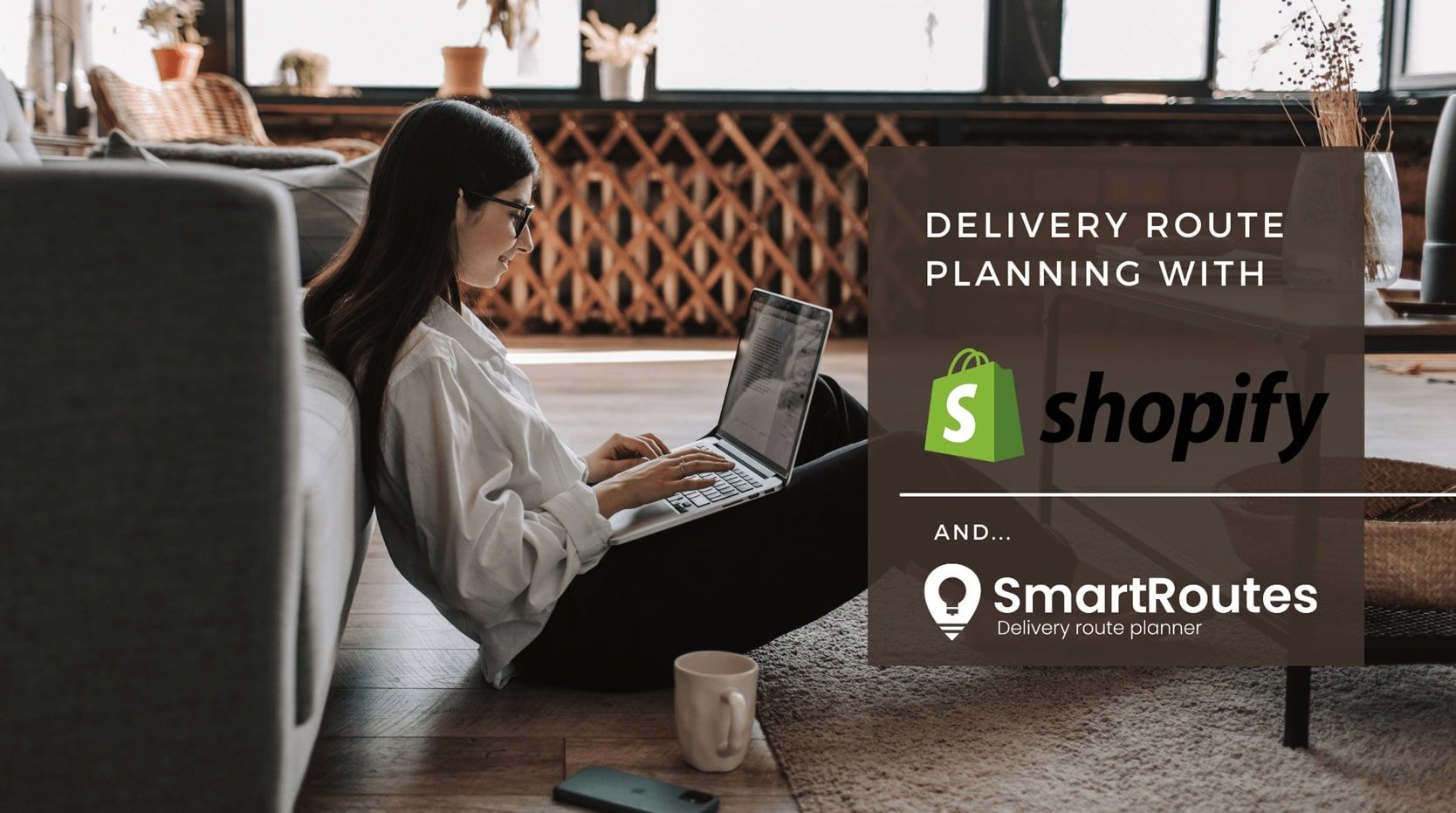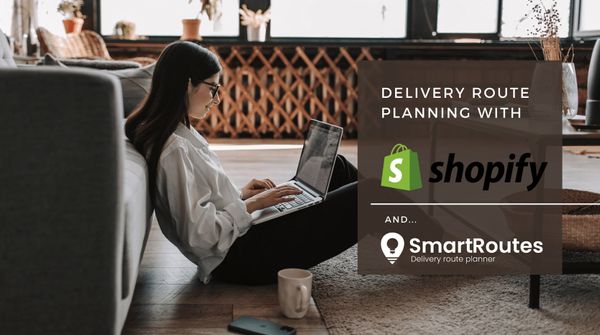 eCommerce home delivery challenge
In the past 10 years eCommerce retail sales have grown exponentially as can be seen in the graphic below. The main drivers of this behaviour are increased access to internet, greater trust in the process and the availability of fast and/or free delivery networks. Mobile phones are continuing to drive growth in the online space as mobile shopping experience becomes easier. This change in behaviour away from in store shopping is having huge impacts on the infrastructure required to complete purchases as shops become irrelevant and delivery vehicles ubiquitous.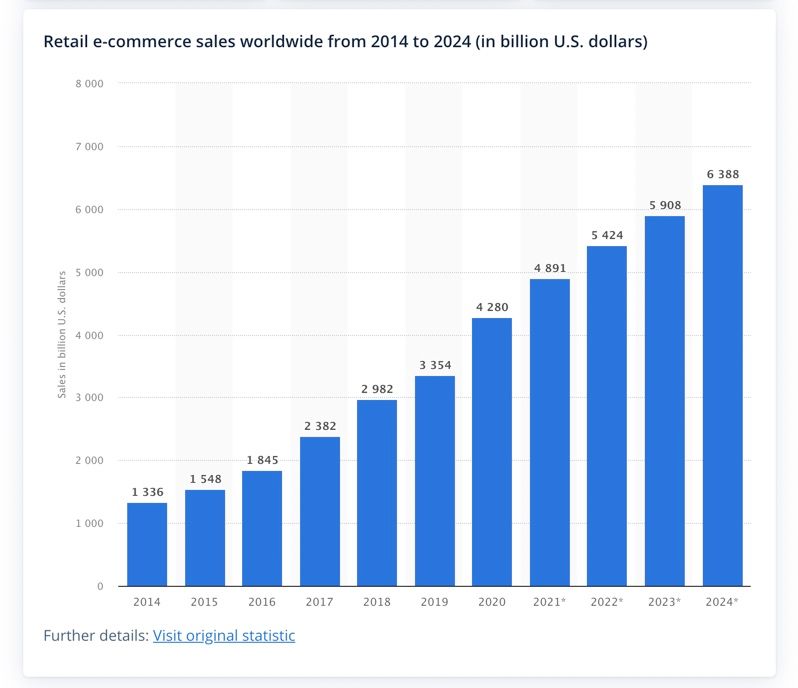 Even though Amazon and Alibaba continue to dominate this area of the world economy is it small businesses that continue to drive innovation and diversity in online shopping. The ease of access to eCommerce platforms like WooCommerce and Shopify are helping smaller businesses to compete with the big online retailers. The access to last mile delivery management tools like SmartRoutes completes the picture for smaller retailers who not only want to give a great online ordering experience but also a great delivery experience.
In this article you will learn:
Why use a delivery route planner for Shopify?
How SmartRoutes works with Shopify
How Nutrilean meal delivery company used SmartRoutes and Shopify
How to get started with eCommerce home delivery
Summary:
Huge increase in online retail ordering globally
Small businesses are driving innovation
Local businesses are providing high quality products to their communities
Challenge is to beat big online retailers on price, on quality or on delivery service

The challenge of last mile operations
Why use a delivery route planner for Shopify?
So, for small businesses Shopify is a great way to present products to the world and the challenge then becomes automating the process by which products are delivered. Connecting a Shopify account to SmartRoutes by API is the simple solution that now passes across orders directly to delivery drivers based on certain criteria such as geography or skill sets of the delivery people.
What does this do for an online retail business? Well, first and foremost is it saves huge amounts of time in route planning and delivery management. Secondly, it turns delivery from a deeply unprofitable side of the business into something that can realistically pay for itself. Consumers unfortunately have expectations of free delivery or very cheap delivery so controlling costs around this is critical. The idea of doing hours of route planning and then printing off routes, explaining them to drivers, and then managing calls from customers about their deliveries is just not feasible anymore.
The other big benefit for businesses is the reduction in carbon emissions by over 30% efficiency savings. Meeting carbon reduction targets is not just a business-level challenge but also a global challenge and doing our part is key. We must remember also that an efficient delivery system also cuts out the traditionally very carbon heavy process of a consumer finding their way to a bricks and mortar store to buy something. So there are huge upsides to good planning here. Finally, as with most business that have vehicles on the road, visibility into what is actually happening with delivery drivers is improved immensely. Now online retailers can see where vehicles are at all times and if routes are going to be completed on time. They can also update customers far more accurately with ETA notifications by text or email. Now Shopify users can begin to compete with Amazon and Alibaba for fast delivery with the wow factor of an online live package tracker.
Summary:
Automates processes
Saves time
Make you more profitable
Reduces emissions
You have visibility into team in the field
You can begin to compete with Amazon

How SmartRoutes works for Shopify
SmartRoutes is an elegant solution to the problem of connected online ordering and last mile delivery. In its simplest form SmartRoutes does this for Shopify users:
Our API key integration connects information from Shopify and sends it directly into the SmartRoutes platform without any data entry
Information pulled from your Shopify site tells SmartRoutes which delivery team to assign the order to and it updates customer information, addresses and so on. Everything that the delivery team need to know is now on their mobile app and ready to be delivered.
The system also feeds information back from SmartRoutes to Shopify including if an order has been completed
It allows you to automate orders across to delivery drivers and not have to do route planning or optimization. You can be assured that the route for each driver is the most efficient one possible and you can even assign work based on delivery teams skillsets or geographic preference. In practice this means all plumbing jobs for example are assigned to the team with plumbing skills and the deliveries in, say, a certain Zip code are assigned to the team responsible for that Zip.
The SmartRoutes platform allows you to capture proof of delivery on orders so customers who query an order delivery can be responded to. POD is captured by photo, barscan or e-signature through the mobile app.
It allows you to notify customers in advance of delivery and post-delivery. They receive this notification by SMS or email and drivers can access pre-written templates telling customers that they are, say, 30 minutes away also. Drivers can call customers directly and vice vearsa. No more angry customers or missed deliveries.
Finally, it allows you to give a live package tracking link to your customers so they can see their package winging its way to them. This is a big deal for customers and really allows Shopify users to compete with Amazon et al for great customer experience.
Shopify home delivery case study
Nutrilean approached SmartRoutes as they were having problems route planning and fulfilling orders successfully. This was taking focus off their core job of making great food for people. Unlike others Nutrilean were committed to keeping their food in their own control until it got to customers, no farming it out to Deliveroo or Just Eat.
Many businesses are now using cloud-based eCommerce solutions such as Shopify and WooCommerce for their online stores. Nutrilean have developed their store on the Shopify platform and receive all their online orders through the site.
The Goals
Create and manage routes automatically
Communicate with drivers via a mobile app
Connect their online store to the delivery platform and automate
The Solution
How did we solve this for Nutrilean?
API integration to automate orders to drivers
Auto-printing of packaging slips
Territory management for drivers
Customer delivery notifications
Live package tracking portal
Proof of delivery by e-sign, photo or barscan
API integration between Shopify store and delivery route planner
Automated packing slips so these could be printed and attached to orders - no mix ups, no mistakes with people's food
Geo zoning for each delivery driver so they didn't overlap with other drivers and they got to know their regular customers
Results
Since initiating our Shopify delivery route planner, Nutrilean have streamlined and optimized their entire meal delivery service with our home delivery software.

Savings
Route optimization resulted in driving time being reduced by 405 hours per month with huge payroll implications.
Drivers
Missed deliveries reduced to less than 1 in 50 attempted deliveries. Drivers were significantly happier with the system.
Customers
Customer Enquires were reduced by 75%, with customer notifications and instant proof-of-delivery making for better communication & overall experience.
How to get started with SmartRoutes and Shopify home delivery platform
So, you've read this far meaning you are probably interested in the SmartRoutes/Shopify offer. How to proceed from here and trial the system?
Hit Get Started on our website to set up a trial account
Get your API key from your Shopify account
Get in touch with our support team to walk you through the initial steps and connect your Shopify and SmartRoutes accounts.
Sit back, relax and enjoy the peaceful hum of your online retail and delivery empire growing!