Shopify Delivery Route Planner
How to automate deliveries from your Shopify account using SmartRoutes API integration. eCommerce that can compete with the big online retailers.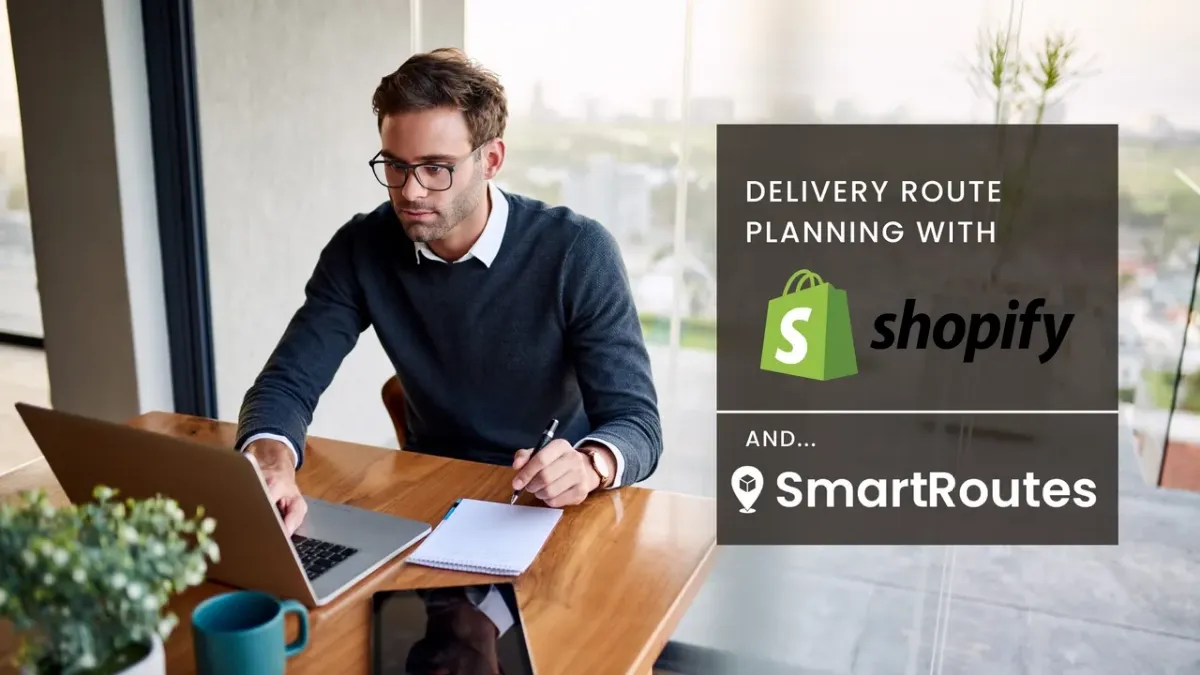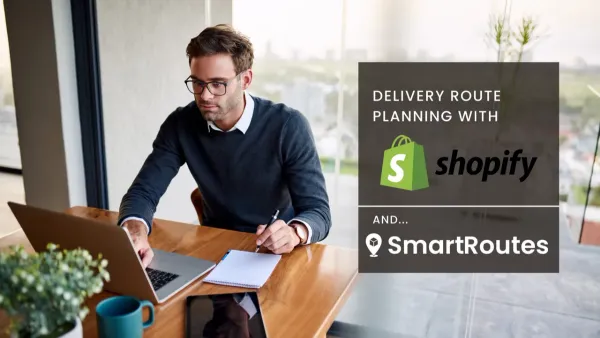 SmartRoutes is the perfect partner for anyone using Shopify for their online shop or ordering system. Our delivery management platform automates the whole route planning and automation process for you. It also integrates with Shopify meaning no manual input or marking orders as done. Once the driver marks the order as complete it automatically updates in Shopify, pretty useful!
In this blog we will take a look at:
eCommerce home delivery challenge
In the past 10 years eCommerce retail sales have grown exponentially as can be seen in the graphic below. The main drivers of this behavior are increased access to internet, greater trust in the process and the availability of fast and/or free delivery networks. Mobile phones are continuing to drive growth in the online space as mobile shopping experience becomes easier. This change in behavior away from in store shopping is having huge impacts on the infrastructure required to complete purchases as shops become irrelevant and delivery vehicles ubiquitous.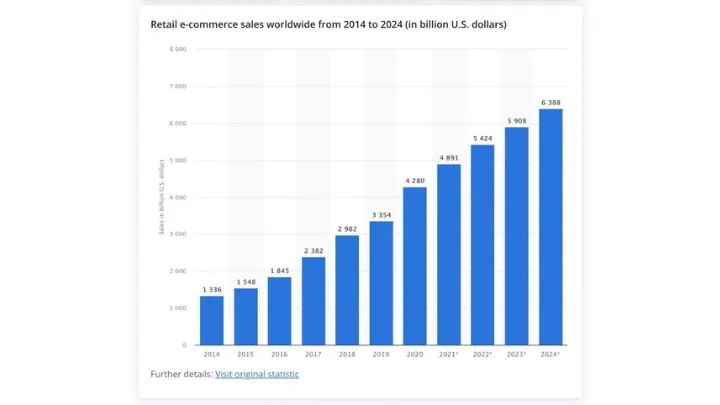 Even though Amazon and Alibaba continue to dominate this area of the world economy, it is small businesses that continue to drive innovation and diversity in online shopping. The ease of access to eCommerce platforms like WooCommerce and Shopify are helping smaller businesses to compete with the big online retailers. The access to last mile delivery management tools like SmartRoutes completes the picture for smaller retailers who not only want to give a great online ordering experience but also a great delivery experience.
Why use a delivery route planner for Shopify?
Shopify is a great way to present products to the world. With over 1 million companies using Shopify in over 175 countries, the ecommerce platform ranks 3rd overall for market share. Connecting a Shopify account to SmartRoutes by API is a simple solution that passes across orders directly to delivery drivers based on certain criteria such as geography or skill sets.
What does this do for an online retail business? Well, first and foremost is it saves huge amounts of time in route planning and delivery management. At the click of a button, order information is directed to the SmartRoutes app where routes are automatically created and sent directly to the drivers phone app. Secondly, it turns delivery from a deeply unprofitable side of the business into something that can realistically pay for itself. Consumers unfortunately have expectations of free delivery or very cheap delivery so controlling costs around this is critical. The idea of doing hours of route planning and then printing off routes, explaining them to drivers, and then managing calls from customers about their deliveries is just not feasible anymore.
The other big benefit for businesses is the reduction in carbon emissions by over 30% efficiency savings. Meeting carbon reduction targets is not just a business-level challenge but also a global challenge and doing our part is key. We must also remember that an efficient delivery system cuts out the traditionally very carbon heavy process of a consumer finding their way to a bricks and mortar store to buy something. So there are huge upsides to good planning here. Finally, as with most business that have vehicles on the road, visibility into what is actually happening with delivery drivers is improved immensely. Now online retailers can see where vehicles are at all times and if routes are going to be completed on time. They can also update customers far more accurately with ETA notifications by text or email. Now Shopify users can begin to compete with Amazon and Alibaba for fast delivery with the wow factor of an online live package tracker.
Shopify Delivery Route Planner
Save time and money in delivery management. Cut carbon emissions. Integrate your Shopify store with SmarRoutes to automate your route planning.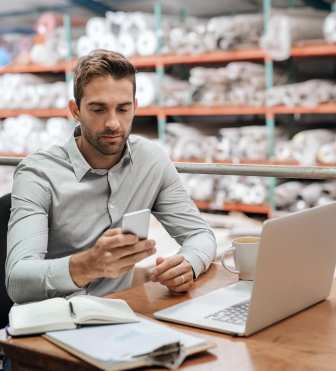 How does a Shopify delivery route planning API work?
The API works by pulling in orders directly into the plan screen as required based on the order status in Shopify. SmartRoutes' simple interface gives businesses owners and in-house staff the ability to see orders, electronic proof of delivery and their routes by simply logging in to the Desktop Route Planner.
Our API key integration collects information from Shopify and sends it directly to the SmartRoutes platform without any manual data entry. Information pulled from your Shopify site tells SmartRoutes which delivery team to assign the order to and it updates customer information, addresses and so on. Everything that the delivery team needs to know is now on their mobile app and ready to be delivered. The system also feeds information back from SmartRoutes to Shopify including if an order has been completed and it is marked automatically as such.
The platform allows you to automatically send orders and planned delivery routes. You can be assured that the route for each driver is the most efficient one possible. The SmartRoutes platform allows you to capture proof of delivery on orders so customers who query an order delivery can be responded to. POD is captured by photo, barcode scan or e-signature through the mobile app.
It allows you to notify customers in advance of delivery and post-delivery. They receive their delivery notifications by SMS or email and drivers can access pre-written templates telling customers that they are, say, 30 minutes away. Drivers can call customers directly and vice versa.
Finally, it allows you to give a live package tracking link to your customers so they can see their package on its way to them. This is a big deal for customers and really allows Shopify users to compete with larger retailers.
You can get an insight into how our client, Kerrigans, routes orders through Shopify with our multi-stop route planner in this case study.
---
If you're looking for a delivery route planner that integrates with Shopify, you can try a 7-day free trial of SmartRoutes or speak to one of our team today. We can get you up and running in minutes and help you to make the most of it from the outset.
Frequently asked questions
1. What is a Delivery Route Planner?
A Delivery Route Planner is a software or tool designed to optimize the process of planning and managing delivery routes. It takes into account various factors such as delivery locations, order volumes, delivery windows, and vehicle capacity to create the most efficient routes for delivery drivers. This helps businesses streamline their delivery operations, reduce delivery costs, and improve customer satisfaction by ensuring timely and accurate deliveries.
2. Why should you integrate a delivery route planner with Shopify?
Integrating a delivery route planner with Shopify offers several advantages for e-commerce businesses. It connects seamlessly with your Shopify website to pull orders through and automatically creates optimized routes for shipping and fulfillment. When orders are marked as complete in the route planner, they are automatically marked as complete on Shopify. This integration helps businesses save time and resources by automating the route planning process and ensures accurate order fulfillment. It also leads to improved customer satisfaction, as orders are delivered more efficiently and on time.
3. How does order fulfillment work in a Shopify delivery route planner?
Order fulfillment in a Shopify delivery route planner involves a straightforward and automated process. The route planner connects directly with your Shopify website to import order data. It then uses this data to create optimized delivery routes for your drivers, taking into account factors like delivery locations and time windows. Once the orders are successfully delivered, the route planner can automatically update the order status in Shopify.
If you enjoyed this blog, you might also be interested in: