Top 7 Routing Softwares For Small Business & How to Choose One
Choosing a route planning software for a small business is as simple as understanding your needs. We help you to quickly decide on the best one for you.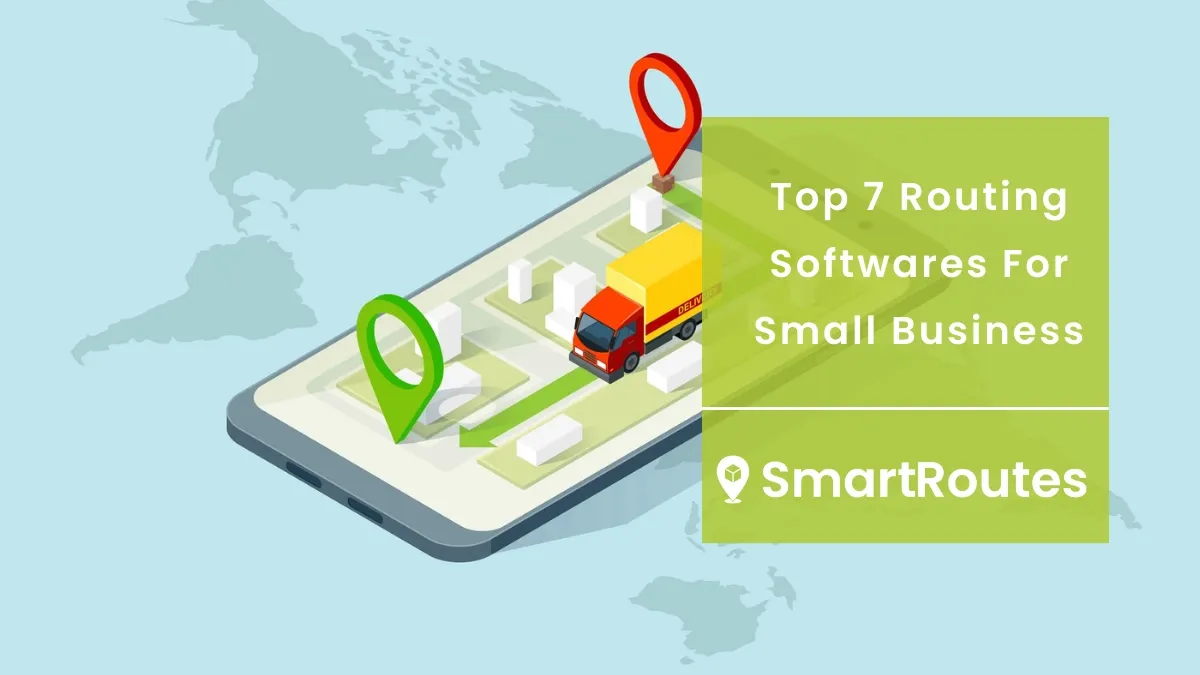 For many small businesses, the need for route planning and optimization software can present itself without much notice. Whether you are a long-standing business that has grown from a single to multi-vehicle fleet and discovered planning routes for 2 or more drivers is a headache, or you've got a small business and planning routes for yourself is eating up valuable time, your search for a route planner can be an abrupt necessity for you.
Be it deliveries or site visits, planning routes can rely on guesswork and create a headache.
That doesn't need to be the case.
What begins as a challenge for a small business, can result in greater efficiencies and cost savings once features of routing software like route optimization, fleet and driver tracking, customer notifications, and proof-of-delivery.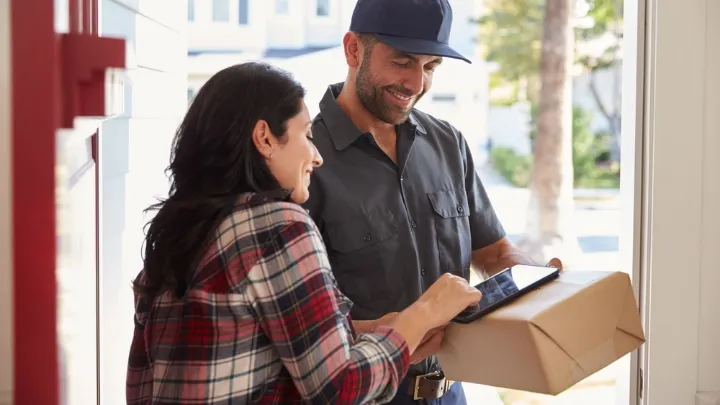 While routing software is generally easy to use, deciding on which one is best for your small business can be the most difficult part. This guide will help you to make those decisions by looking at some of the features, advantages, and limitations of some of our favorite routing solutions.    
In this article we will take a look at:
Why is routing software important for small businesses?
For every small business, there are a few things that are critically important to its success.
Firstly, for small business owners, the employee headcount is often small and in a lot of cases, they may themselves be the only employee. Without someone to delegate tasks to, it's more important for small business owners to focus on the core of the business.
If you're a baker, your cakes are your number one priority. After all, if your core product or service isn't up to scratch, customers will go elsewhere. For the baker, their time is best spent on honing their recipes, baking the best cakes, and looking after their customers. But when the baker focuses on their cakes, they quickly find 'success problems' presenting themselves.
In this example, the small business owner is faced with 3 choices/solutions:
Accept that the extra workload is a result of their success and sacrifice some of their time to plan routes
Hire an extra employee to undertake the task of planning deliveries
Purchase a routing software to automate the planning of routes in an efficient manner
By choosing option 1, the business suffers. It's inevitable. Sacrificing your valuable time and not focusing on the core offering of the business will at best limit the growth of the business, and at worst, impact the quality of the goods or service and harm the business.
While option 2 allows you to maintain the focus on your core business output, it certainly isn't cheap. Human labor is one of the most expensive overheads of a small business, and unfortunately, often the most unprofitable.    
By choosing option 3, a small business owner can reclaim the time they spend on an admin task while eliminating the human error and wage cost associated with hiring a dedicated route planner.
It's really that simple.
Now if you're a small to medium-sized business owner reading this guide, all this has likely already occurred to you. What may not have occurred to you are the additional benefits of implementing routing software in your small business.
For example:
Reduced fuel costs with optimized routes
Better oversight (for you and the customer) and customer experience with fleet tracking and delivery notifications
Reduced customer queries with photo proof-of-delivery
Reduced admin time with smart order management
While route planning is often the prompt for seeking out a solution, the real biggest need often comes in the form of the more proactive features of the routing solution that help to grow the service levels and reputation of the business.
The fact is if you're offering local delivery, you'll sell more!
Data pulled directly from their system by Shopify, shows that online shoppers will spend 23% more when choosing local pickup or delivery, and have a 25% higher cart size than those stores that don't offer the local delivery service.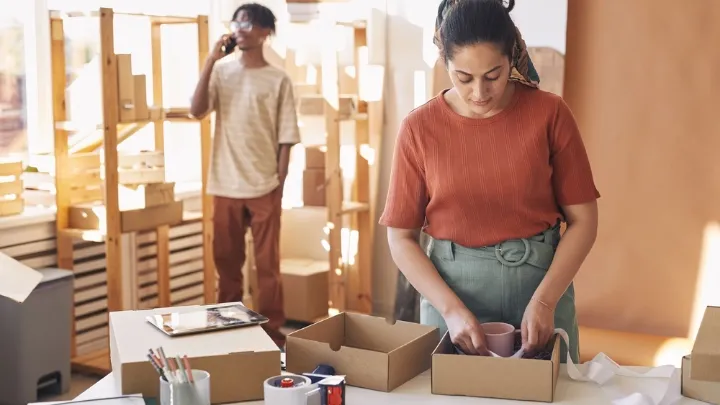 What is Routing Software?
Well, isn't it just another name for a route planner?
Not necessarily.
While the two terms are often used interchangeably, routing software can encompass quite a bit more than just a simple route planner. While a route planner can be simple in its functionality, allowing you to simply plot waypoints on a route, a routing software can also optimize those routes for maximum efficiency and also account for other parameters such as road categories, traffic, delivery vehicle load capacities, and combine desktop-based planners, with mobile-based driver/delivery apps.
While the names thrown about can seem a bit 'techy', you ultimately want it to do the tasks that are taking up your time.
If you've used Google Maps in the past, route planning software isn't going to present you with any more of a challenge. It's generally designed to be intuitive and work seamlessly.
The 7 Best Routing Software for Small Business
1. SmartRoutes
Easy for us to say!
While we may be a tad biased, we believe that SmartRoutes is the most comprehensive delivery management software on the market and provides the greatest bang for your buck as a small business owner.
SmartRoutes combines a familiar-looking desktop-based management system that makes planning, optimizing, and managing routes a quick and easy task with a mobile-based driver app that makes the driving itself stress-free.
In particular, our API integrations with popular eCommerce platforms such as Shopify and WooCommerce can take all of the manual labor out of planning routes and simply do it by automatically creating them from your online orders without ever having to even turn on your computer.
There's a whole host of features that small businesses can utilize to bring their operations to the next level.
There is flexible pricing that can get you started from as little as $29 per vehicle, per month.

Best for: Small businesses doing multi stop deliveries
Best Routing Software for Small Businesses
Save time and money in delivery management. Cut carbon emissions. User friendly app that integrates with ecommerce platforms WooCommers and Shopify.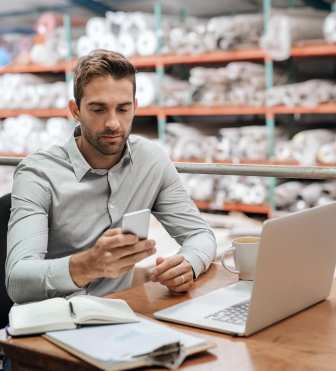 2. Google Maps
Google Maps has 2 big advantages; it's free and familiar.
You might have used Google Maps in the past for routing between 2 different locations, but did you know you can create routes with up to 10 stops absolutely free? Well, the video below takes you through exactly how to do it.
If it's a simple free route planner for a small business that you need, this might just do it!
While this is great, it does have pretty serious limitations.
The first one is that it simply creates a route and doesn't have any business-specific features that will be of real value to your business.
The second, and probably more important limitation is that it doesn't actually optimize the route. This is a pretty big flaw and could result in you spending a lot more time and money on fuel than you need to.
If you're in a spot and need one or two routes done every week, it might serve its purpose. But if you're planning more than 2 routes a week, you're going to have a positive return on investment on the starter package with SmartRoutes.
Best for: Small businesses doing a small number of deliveries once a week
3. BadgerMapping
While many routing softwares were designed to help companies do deliveries, Badger Mapping focuses on the problems faced by businesses with field sales teams.
For all the benefits of online sales, face-to-face still has its place and its success is largely driven by the number of visits a sales rep can make in a given week. For that reason, they have some great features that help Field Sales Teams.
Starting at $49 per user, per month, it is a little bit more pricey for small business owners, but it is an established solution with solid feedback from users
Best for: Small businesses involved in field sales
4.  Upper
Upper bills itself as a 'multi-stop route planning and optimization software' and is definitely one that small businesses will like.
The big benefit is its ease of use with a pretty nice user interface on the desktop that will help you get started.
The biggest limitation with it, however, is the limit on the number of stops on their per month package.
A look at Google Play reviews suggests that the route optimization may not be the best and the mobile app can sometimes be a little slow.per-month
Their lowest-priced package comes in at $31.99 per driver, per month. They also offer a 7-day free trial so you can evaluate for yourself!
5. EasyRoutes by Roundtrip
EasyRoutes markets their delivery planner as the 'only delivery app fully-integrated with Shopify' (although we're not sure about that!).
However, it is a great option for anyone looking for an easy-to-use route planning software for small business with a reliable mobile app. It's a solution that is tailored to small business and their standard package includes all the basics you'll need like Shopify integration, route optimization, route inventories, delivery notifications, and printing options.
There's very little to put a small business off EasyRoutes. A solid route planner with all the basic features that a small business could need.
Their standard package comes in at $30 per driver, per month which is about the going rate for a basic route planner for a small business.
6. Circuit
Circuit is a route planner that has proved popular with professional drivers, particularly in the U.K.
While it is definitely high up on our list of solutions in terms of reliability and ease of use, it does cater more to couriers and logistics companies by and large. That's not to say their software doesn't cater to small businesses too, because they have successfully supported many of them too!
You can check out how easy it is to use in the video below, and for $40 per month on their starter package, it compares pretty well with others on this list too.
7. Fleetroot

The final routing software for small business that we think is worth a look at is Fleetroot. Based in Dubai, their 'Connected Logistics' option. It's a little light on features but that might not necessarily.
They have a free tier that allows you to do 200 deliveries per month, but with the added benefit of adding up to 3 'riders'. Their 'Business Starter' package is comparable to some others on our list in terms of features but is a bit more on the costly side at $79 per month.
If you're based in the Middle East, it may be good to have a support team onside in the same time zone so keep them in mind.  
Start using routing software for your small business, today!
As you can probably tell, a lot of routing software for small businesses offers the same features. However, it is worth considering how each of them works, what your own specific needs are, and testing out a few solutions through the free trials offered. The right one for your small business should show its worth even within the first 7-days and increase efficiencies across the business.
It's also worth reaching out to some of the companies to assess just how much support might be available to get you off the ground.
You can try a 7-day free trial of SmartRoutes or speak to one of our team today. We can get you up and running in minutes and help you to make the most of it from the outset.
Frequently asked questions
1. What Is Routing Software, and How Can It Benefit My Small Business?
Routing software is a technology solution that helps businesses plan and optimize the most efficient routes for their vehicles or field service teams. It benefits small businesses by reducing fuel costs, minimizing travel time, improving customer service through timely arrivals, and enhancing overall operational efficiency.
2. How Do I Determine the Right Routing Software for My Small Business?
To choose the right routing software for your small business, consider factors like your industry, the size of your fleet or team, your budget, and your specific needs. Research different software options, read reviews, and request demos to make an informed decision.
3. Are There Any Free Routing Software Options Suitable for Small Businesses?
Yes, there are free and low-cost routing software options available for small businesses. Examples include Google Maps for basic route planning and navigation, as well as trial versions or limited-feature versions of paid routing software. They will, however, have limitations compared to paid plans.
4. What Features Should I Look for in Small Business Routing Software?
When choosing routing software, look for essential features such as GPS tracking, route optimization, real-time updates, integration with other business software (e.g., CRM or ERP systems), reporting and analytics tools, and the ability to handle custom preferences or constraints, like delivery windows or vehicle types.
You might also be interested in: