How to set up SmartRoutes in less than 5 minutes
Our step-by-step instructions on how to get set up with SmartRoutes with a basic dashboard in less than 5 minutes.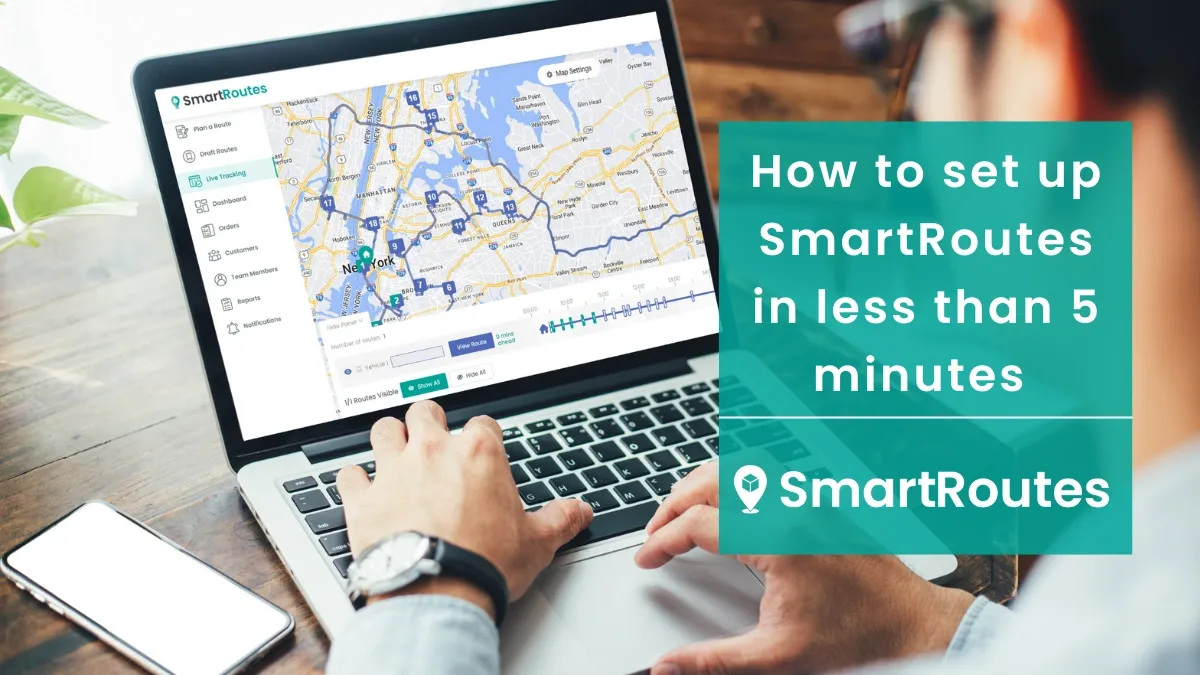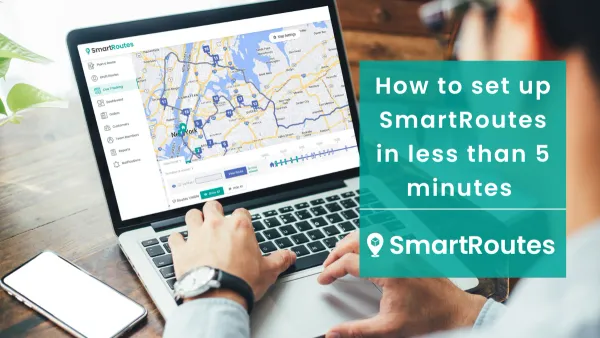 SmartRoutes provides a seamless solution that enables businesses of all sizes to streamline their delivery processes and deliver exceptional service to their customers. With SmartRoutes, you can optimize your delivery routes and save time, fuel, and money.
In this article, we'll walk you through the simple steps to set up SmartRoutes in less than 5 minutes and start reaping the benefits right away!
Step 1: Sign Up for SmartRoutes
The first thing you need to do is visit smartroutes.io and sign up for a free trial account. Simply click on "Sign Up" in the top right corner of any page and fill in your details to create your free account. You can start using this account or if you want access to more features, you can purchase a subscription that suits your needs.
Sign up for SmartRoutes
Streamline your entire delivery process, all from one platform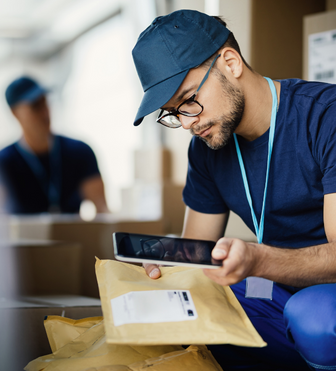 Step 2: Upload your Data
Once you've created your account, it's time to upload your delivery details. SmartRoutes provides an intuitive interface where you can easily add your delivery stops. You can manually enter the addresses or import them from a spreadsheet or CSV file. SmartRoutes also offers integration options with popular e-commerce platforms, making it even more convenient to import your data.
Pro tip: Download this blank template to organize your data.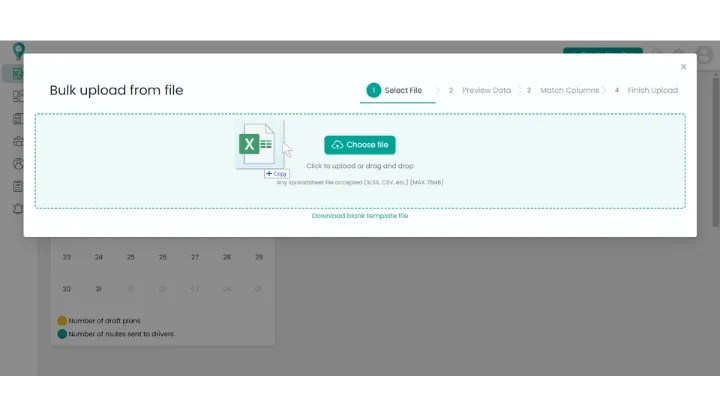 Step 3: Customize Your Settings
SmartRoutes offers a range of customization options that allow you to optimize your routes according to your specific needs. By adjusting these settings, you can ensure that the routes generated by SmartRoutes are tailored to your business requirements.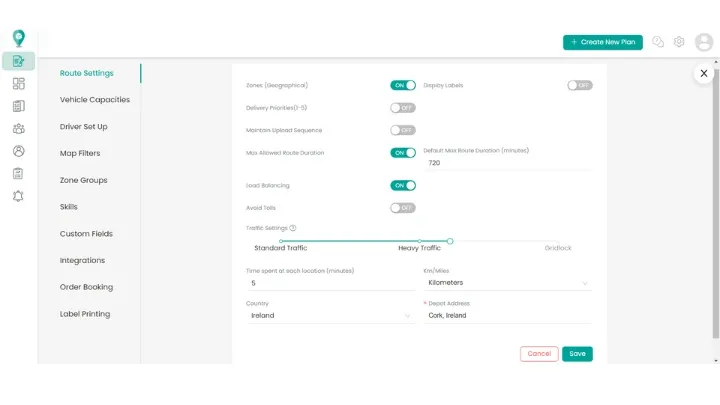 You can set your preferred start and end locations. This is particularly useful if you have a central hub or depot where your drivers begin and end their routes. Define time windows for deliveries for customers who are only available for deliveries during specific hours.
You can specify vehicle capacities if you have multiple vehicles with varying capacities. This allows SmartRoutes to consider these constraints during optimization process. Designate priority stops within your routes. Some deliveries may require special attention or have higher priority than others.

Step 4: Set up Drivers
Click on settings and navigate to 'Team Members' in the menu. Input your drivers' details, it's that simple!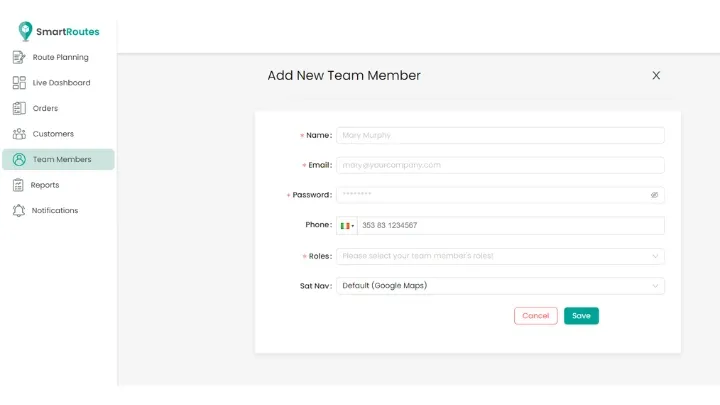 Step 5: Optimize Your Routes
Once you've inputted your locations and customized your settings, it's time to optimize your routes. Click on the "Generate Routes" button and SmartRoutes will analyze your data and calculate the most efficient routes for your deliveries. This process takes only a few seconds and you'll be presented with optimized routes on your screen!
Step 6: Review and Send to Drivers
Take a moment to review the routes and make any necessary adjustments if needed. Once you're satisfied, you can send the routes to your driver(s). Assign your drivers and set up notifications at this stage, if you wish. (Make sure your driver has downloaded the SmartRoutes app on Android or IOS.) Now click 'dispatch' and your drivers will receive the route directly on their phone.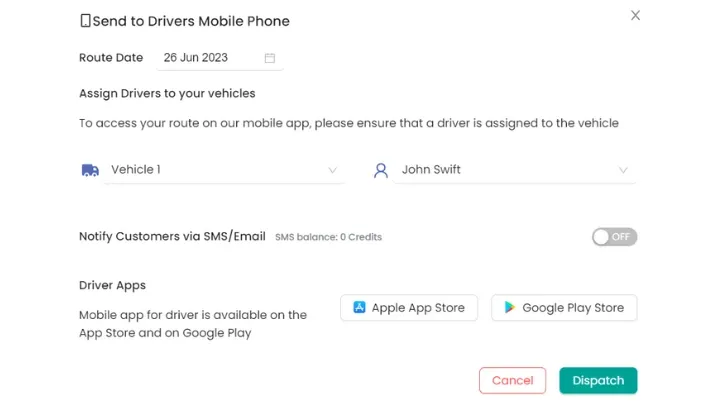 Step 6: Hit the Road!
Congratulations! You've successfully set up SmartRoutes and optimized your delivery routes. Share the routes with your drivers, and watch as they navigate through the most efficient paths, saving time and fuel. With SmartRoutes, you'll experience improved productivity, reduced costs and happier customers.
That's it!
By following these simple steps, you can set up SmartRoutes in less than 5 minutes and streamline your delivery operations. Need more help getting set up? No problem! Reach out to our support team support@smartroutes.io.
If you enjoyed this blog, you might also be interested in: