Frequently Asked Questions about SmartRoutes
Frequently Asked Questions About SmartRoutes. Learn how SmartRoutes streamlines deliveries, gives you visibility over drivers and improves fleet efficiency.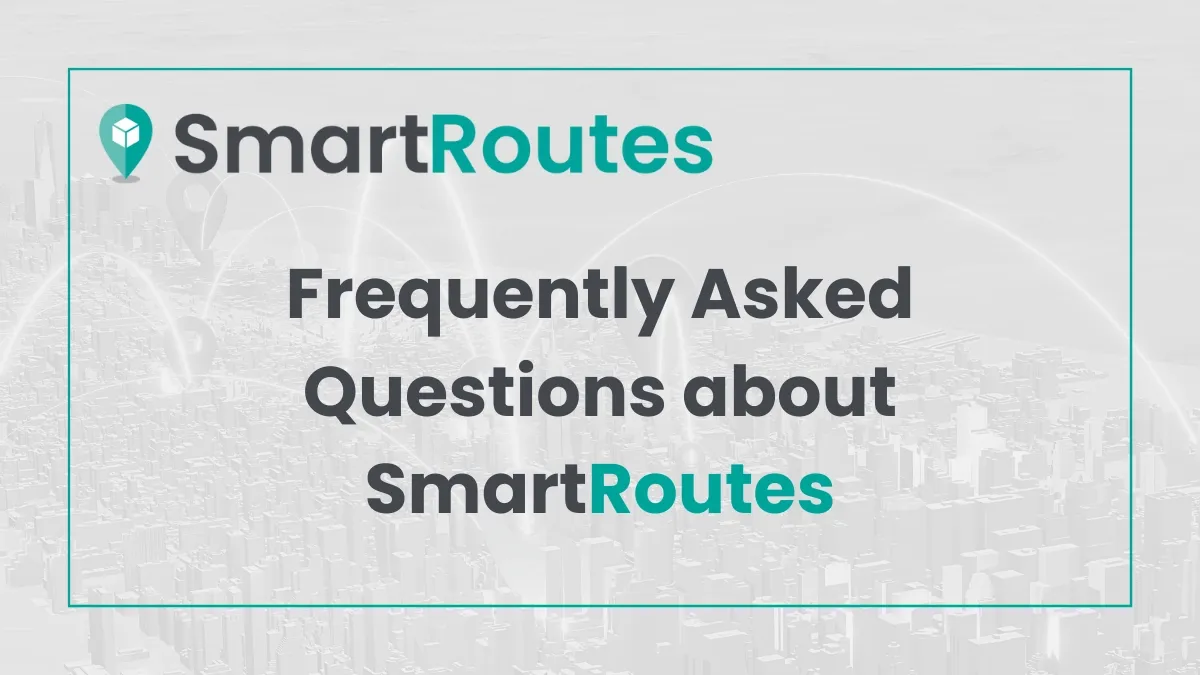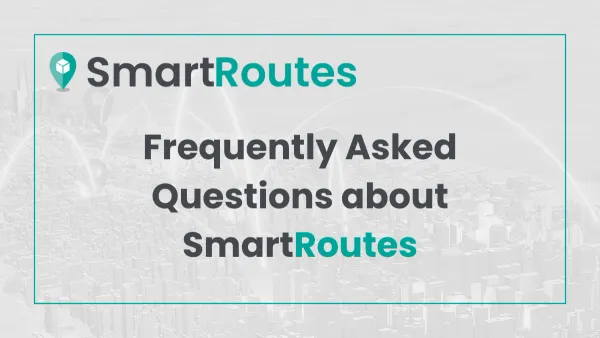 What is SmartRoutes?
SmartRoutes is an end-to-end logistics planning and management platform. With SmartRoutes, logistics teams can plan routes, capture PODs, automate notifications and track fleets, all from one platform. We keep our clients' customers in the loop as they can track their delivery in realtime using our live tracking portal.
What is Route Planning?
Route Planning is the process of devising the best route for a vehicle to travel. This takes into account all the stops the vehicle must make along a journey and then decides the route the vehicle will travel to service each of these stops. Route Planning Software, such as SmartRoutes, removes the need to do this manually, freeing up your time to focus on more important parts of your business.
What is route optimization?
Route optimization is the process of planning a route to be as time and cost-efficient as possible. By optimizing a planned route, the desired outcome is not to find the quickest possible way to service each stop but to factor in other variables such as vehicle types, distance to be traveled, driver skills, vehicle capacity, time windows and much more.
Who can use SmartRoutes?
SmartRoutes can be used by a wide variety of businesses:
Business owners that need a super-simple solution that takes care of deliveries completely, leaving them enough time to focus on the main aspect of their business. Providing peace of mind that customers will receive their orders as expected.
Third-party logistics companies that want greater visibility and control over their delivery operations. A total delivery management solution for last-mile deliveries ensuring a great experience for their recipients and reporting capability for their clients.
Large organizations with logistics departments or a delivery fleet servicing customers. A complete delivery management solution that is augmented by consultative services to get the most out of the solution. Increasing the efficiency and visibility of field operations.
Most commonly, it is used by any business that has more than one vehicle and serves routes with multiple stops on an ongoing basis.
What are the benefits of using SmartRoutes?
Removing the need for manual route planning can save hours in admin time, reduces the distance traveled and fuel consumed. All resulting in time and financial savings for both business and driver. Implementing a smart solution for logistics teams will increase efficiency and productivity. You will also increase control and insights into your last-mile operations.
Is training provided by SmartRoutes?
We offer full support for our platform, although the software is intuitive and user-friendly, we are more than happy to provide any extra assistance to make sure you are comfortable with the platform. You can submit a support query or take a look through our overview videos via our support center.
Can you integrate SmartRoutes with other systems you use?
Yes, if you're already fulfilling orders and/or managing a fleet of vehicles, it is likely that you use order management, telematics, eCommerce or other software to manage your business and SmartRoutes can be integrated with any of those systems. To see more on integrations view our integrations page.
What's the difference between the desktop route planner and the driver mobile app?
The SmartRoutes Desktop Route Planner is designed to be used on a desktop computer or laptop and allows you to fully manage your transport and logistics operations through a wide array of functionality.
The SmartRoutes Driver Mobile App is available on Android and iOS and is designed for use on the road. It allows your drivers to navigate routes while seeing order lists and dispatch notes.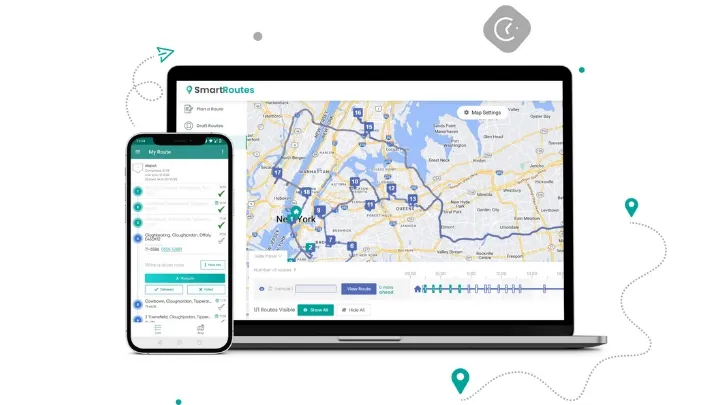 Can I collect signatures at delivery?
Yes! Drivers can capture proof of delivery through sign-on-glass technology via the driver mobile app.
How much does SmartRoutes cost?
Depending on what you need, SmartRoutes starts at €29/$32/£25 for the standard plan. Our most popular plan for SME's is the premium plan because of the added functionality. We recommend large enterprises or businesses with larger fleets contact us directly for personalized pricing. For more information on plans, check our pricing page.
Can I try SmartRoutes before I purchase a subscription?
Yes, can try SmartRoutes out for free over 7-days - gain instant access to the platform and start optimizing your fleet right away.
Try SmartRoutes for free for 7 days
Save time and money in delivery management. Cut carbon emissions. Get oversight on your fleet. Impress your customers with superb communication tools.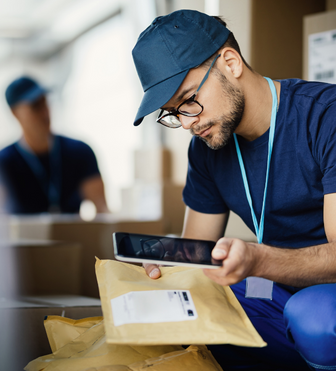 Can't I just use Google Maps or another free tool for creating my routes?
If you have one van, do a limited number of deliveries and your routes never change, this can be a good option. However, Google Maps has many limitations such as you cannot add more than 10 stops per route. This makes multi-stop deliveries quite complex as you may have to organize your routes in parts. As well as this Google will not optimize your routes - it purely focuses on getting you the shortest route between A and B. However if you need to go from A to B to E and back to C, because your customers booked time windows for example, this isn't accounted for in Google Maps. You also have no visibility over your driver(s) once out on delivery. By gaining visibility over your fleet you can start spotting inefficiencies and work on streamlining your delivery operations. It goes without saying that you also don't have the ability to capture proof of delivery via Google Maps, to leave driver notes, to send automated customer notifications or to account for vehicle capacity.
Will a delivery route planner give me better visibility of my fleet and drivers?
Yes, SmartRoutes' live tracking capabilities allow you to see where all your vehicles are on one map, at any time. If pre-delivery notifications are enabled, customers can also live-track their package and driver via the live tracking link.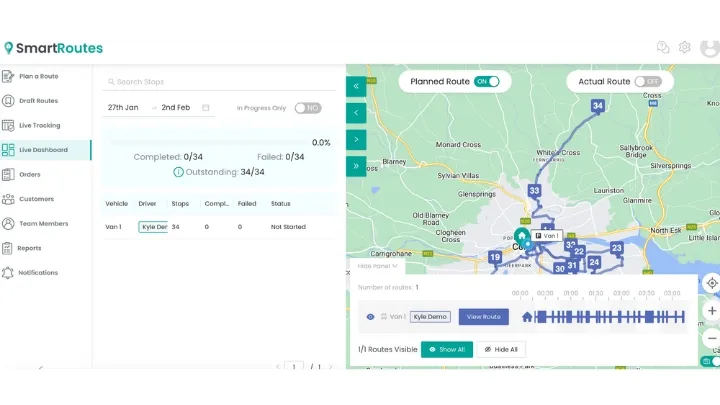 Can I allocate drivers and vehicles to specific geographical territories?
Yes, at SmartRoutes, we have developed a feature referred to as 'Zoning'. This allows you to create distinct geographical territories to your specifications. You can then assign specific vehicles and drivers to separate zones.
Can I upload my current routes, orders and/or data directly to SmartRoutes?
Yes, if you currently have a set list of routes, you can simply upload them using CSV/Excel or over API. If you receive orders or routes from a client, you can upload them directly and optimize routes in seconds. If you or your client uses another piece of software to build orders, we will work with you to find a way of automating the input to SmartRoutes. In the meantime, you can check what systems we currently integrate with over on our integrations page and we're adding more all the time!
Can I export data and reports from SmartRoutes?
Yes, you can download reports at any stage, giving insight into routes, orders, driver notes etc. These reports can be valuable to everyone from planners and drivers, to accounting staff and warehouse managers.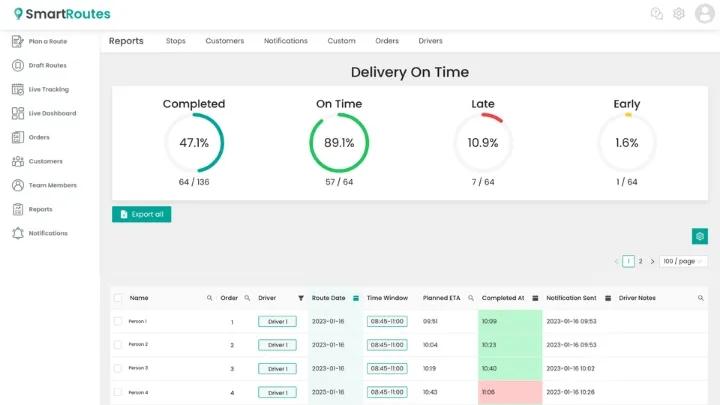 Start Streamlining your Delivery Operations, Today!
If you're looking for a delivery operations management platform for your business, you can try a 7-day free trial of SmartRoutes or book a demo to discuss your needs. We can get you up and running in minutes and help you to make the most of it from the outset.

If you liked this blog you may also be interested in: