Route planning for logistics
Logistics teams require route planning and optimization tools to ensure efficient delivery rates and to reduce costs. Learn how to implement it here.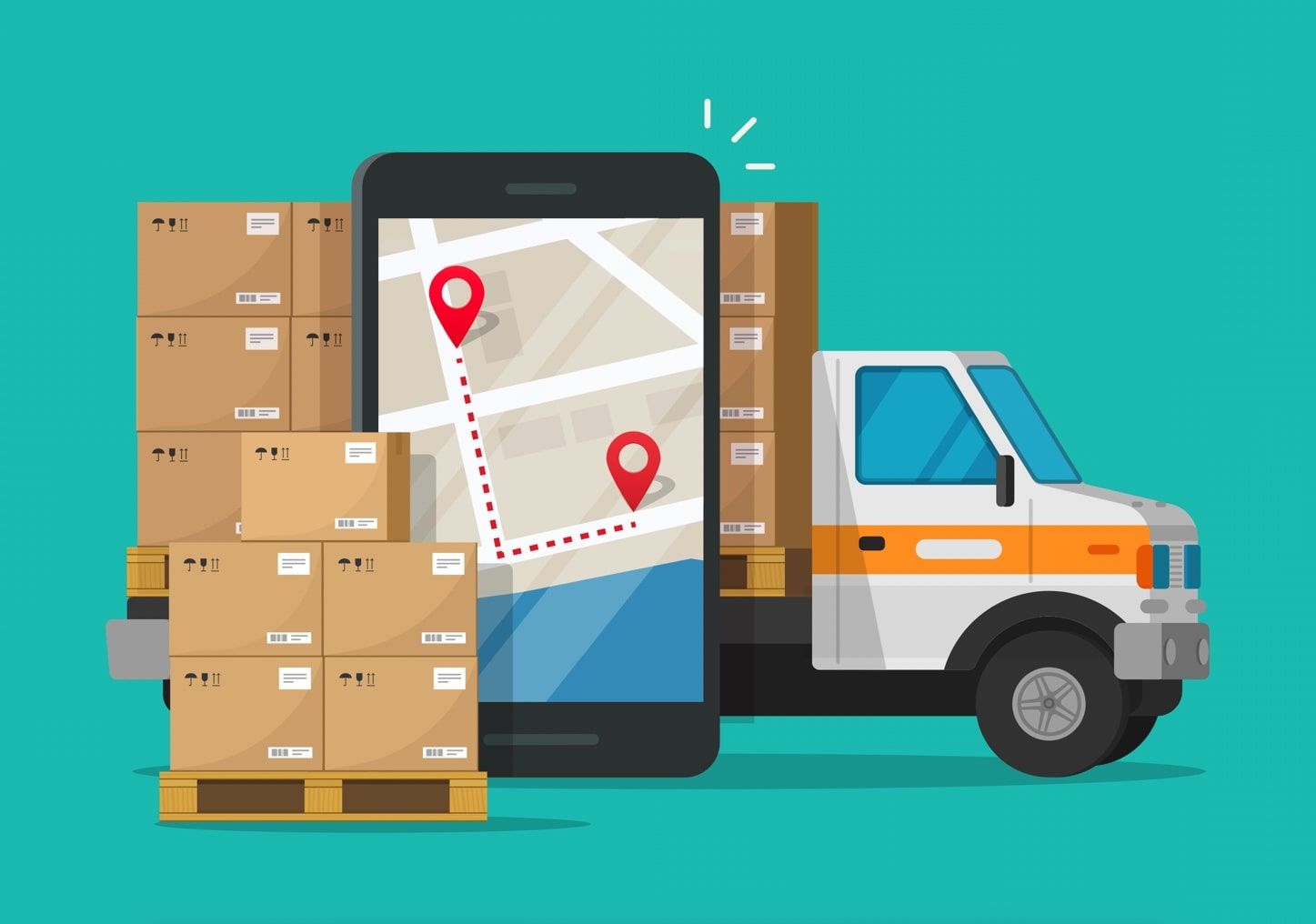 Logistics firms involved in last-mile delivery are both going through a boom time but are also under more pressure than ever before. A rise in online consumerism and home-delivery services has increased customer service demands to new heights for last-mile deliveries. Matched with this is rising fleet and labour costs, increased traffic congestion, and market competition. For logistics firms route planning is more complex than ever before and the ability to make money is dependent on being highly efficient.
At SmartRoutes, we have leveraged innovative technology to keep you ahead of the game and ensure your Logistics & 3PL services meet the highest standards.
How to do route planning and optimization
Cut hours of admin and planning time by having multiple delivery routes, created at the click of a button with optimization software
Utilise Zip codes, Post codes and GPS coordinates to quickly and accurately plan deliveries
Create flexible geographical zones and automatically assign work within those parameters
Optimize vehicle efficiency with smart load-balancing that means vehicles go out fully loaded
Dispatch routes to drivers via their own app
Include dispatch notes for drivers so they know what to do/expect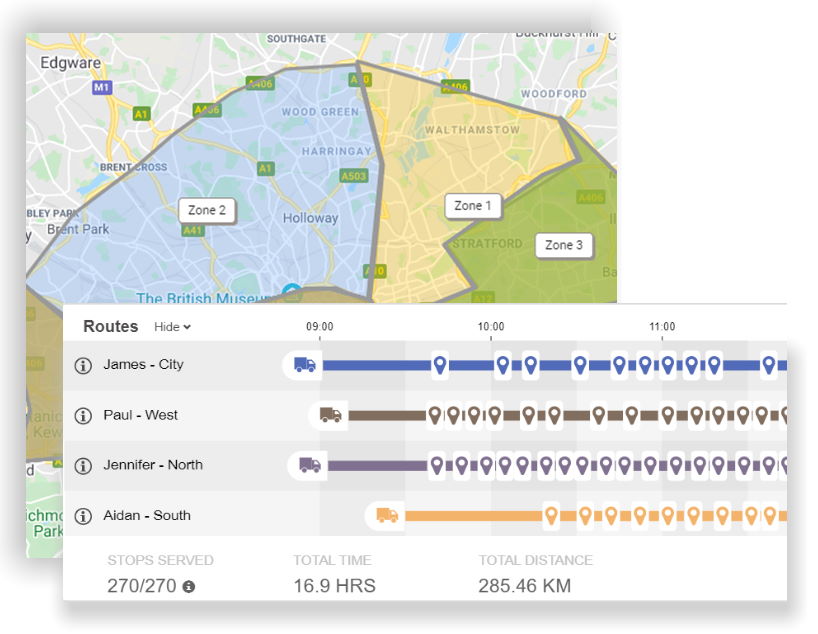 Route & Vehicle Optimisation
Increase capacity and reduce fleet size with industry-leading route optimisation
Use Postcodes, Zipcodes, GPS Co-Ordinates & what3words to ensure accurate delivery addresses
Flexible zoning, incorporating vehicle and driver assignment to specific areas
Save money with smart load-balancing
Advanced insights and analytics from machine-learned routing data
Driver retail delivery app
Let drivers get their routes assigned automatically
Give them clarity on their working hours for the day
Give dispatch notes to drivers by individual stop/customer so they know exactly what to do
Allow drivers to navigate their route effectively and on-time
Allow drivers take driver notes for end-of-day reports without having to talk to dispatch manager directly
Record signatures, notes and proof-of-delivery
Provide a live package tracking portal to customers for a great delivery experience
Let driver routes be tracked in real-time to prove out efficiency and record work done
Improve data protection and security with a totally digital process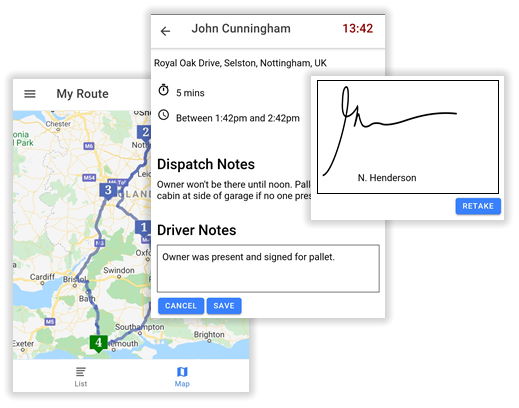 Data Cleansing & Address Verification
Automate the cleaning and update of inaccurate addresses
Automatically verify the authenticity and location accuracy of addresses provided by customers
Reporting and insights
See end-of-day/week reports on driving time, efficiency and route diversions
Automate weekly or monthly DOT, CSAT, NPS etc.
Become a data-driven home delivery operation and generate insights to improve the experience for drivers and customers
Become less reliant on driver local knowledge of routes and individual stops with driver notes reports and historic route data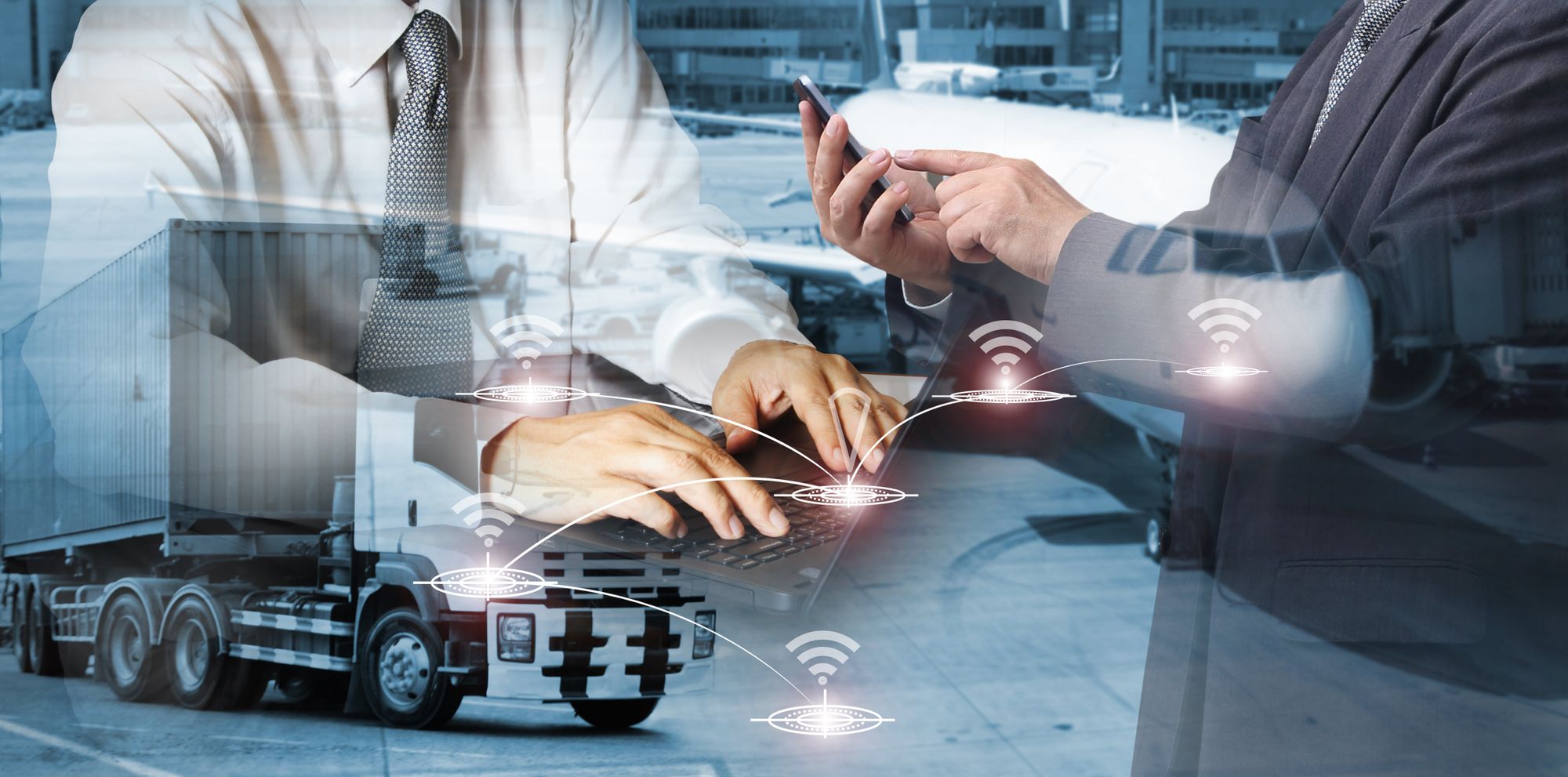 Integrations
SmartRoutes is experienced in working with third-party software providers and can be seamlessly integrated with your current Telematics and Order Management Systems
Easily integrate with your existing Proof-of-Delivery solution