Last mile delivery: 7 trends guide
7 trends from industry professionals on last mile delivery this year. Looking at the changing landscape of driver shortages, new tech and customer expectations.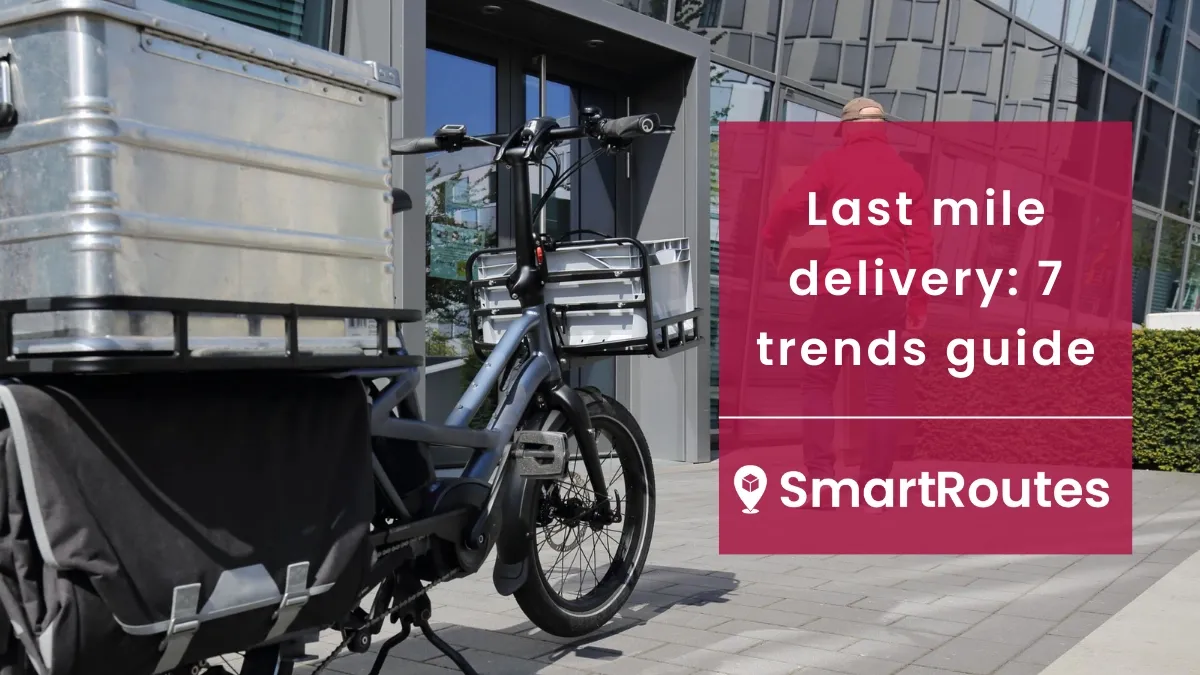 Last mile delivery has been on a roller-coaster since Covid experiencing a huge surge in demand for home deliveries and a consequent inability of the last mile infrastructure of vans, drivers and know-how to meet the demand.
As specialists in last mile delivery and delivery technology we assembled 7 trends we observed and discuss whether they'll remain going forward.
Delivery driver appreciation
Traffic congestion solution
Greening of the industry
Vehicle shortages
Changing driver gig economy
Customer expectations rising
Effect of technological change in last mile delivery
1. A greater appreciation for delivery drivers
There's been a bit of doom and gloom about over the past few months, so let's start off on a positive note.
2 things have come to light since lockdown began:
Firstly, delivery drivers are 'essential' and many of those who never gave too much thought as to where their everyday products come from, gained an appreciation for the worker that got it there.
Secondly, on an even more positive note, delivery drivers now bring greater joy to those same people than ever before.
People appreciate the work they do more than ever. Research by Commercial Insurance Brokers, McCarron Coates, found that 'more than half of the general public (57%) say their attitude to delivery drivers and delivery route planners ie couriers and delivery companies has become more positive during lockdown. The same. Even more gratifying, is that 17% of those polled believed it would be right to refer to these workers as 'lockdown heroes'.
Royal Mail have also found that their delivery workers are more appreciated than ever, with their own survey finding that a third of people saying that receiving a parcel was the highlight of their day.
So, if you're a longstanding delivery driver, give yourself an overdue clap on the back to celebrate your new title of 'Essential Hero'.
It was a long time coming, but at SmartRoutes, we don't see the work done by delivery drivers during the lockdown being forgotten in a hurry. We hope those that keep the wheels of the economy moving continue to enjoy a greater level respect well in the future.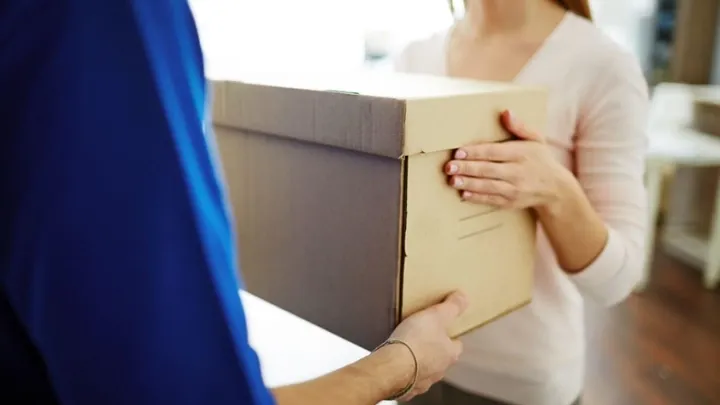 2. Much of the traffic congestion on the roads isn't necessary
It is clear everyone now wants a green last mile delivery solution. We're spreading the cheer and we're going to put a positive spin on this as well.
Again, there's 2 main points of interest here:
Firstly, the lockdown brought open roads and utopian driving conditions for professional drivers. It offered a glimpse of what de-congested urban routes and highways can offer and the increase in productivity it can result in.
At the height of the lockdown in March of this year, the congestion levels in London dropped by a whopping 78%. The open roads made life easier for delivery drivers and improved productivity, with the number of drops serviced per vehicle brought to levels not seen before.
Secondly (and we're going to remain in a positive frame of mind here), while only another total lockdown could bring us anything close to the figure above, we predict that we will see a sustained reduction in traffic congestion well into the future.
We're not the only ones that harbor such hopes. The Welsh Government have said that their ambition is to see about 30% of the country's workforce moving to work from home in the long-term. And at SmartRoutes, it's something we see sustaining itself. Necessity is the mother of all invention as they say, and companies have had to embrace it.
And if it means less commuting time and stress for staff into the future, coupled with reduced office/operational costs and improved productivity, you better believe it's going to turn from a 'trend' to the 'new normal'.
3. Sustainability will move from buzzword to reality
The lockdown was a learning curve for everyone, and in some cases it's simply opened our eyes to what's achievable with collective efforts from society.
At this stage, we're all aware of the urgent need to move to more sustainable practices to improve our environment as we know it.
We're happy to keep the positive mood on this one too!
Interestingly, the lockdown this year, and the reduced traffic congestion we've discussed, have had a positive impact. Research has shown that daily emissions decreased by 17 per cent – or 17 million tonnes of CO2 – during the peak of confinement measures in early April. Better still, surface transport, such as car journeys, account for almost half (43 per cent) of the decrease.
It just goes to show that road traffic plays a huge role in the production of carbon emissions, and it will serve as a reason for governments to pursue legislation that will lead to reductions. This is no bad thing, as it will likely first target commuters and lead to that sweet, sweet reduction in traffic that delivery drivers crave.
For the industry itself, it is likely that it will finally prompt the shift towards electric vehicles that's been heralded for so long now. According to research from Renault, 70% of van users drive less than 62 miles a day.
And figure this:
A full charge of a van comes in at around £1.50.
To get 100 miles of diesel, you're going to need to fork out at least 10X that.
Until now, range has been the deterrent for those considering the switch to electric. But with improving fast-charging infrastructure and a reduced volume of traffic, this may no longer be a problem.
A win for the pocket and win for the environment.
Wins all round.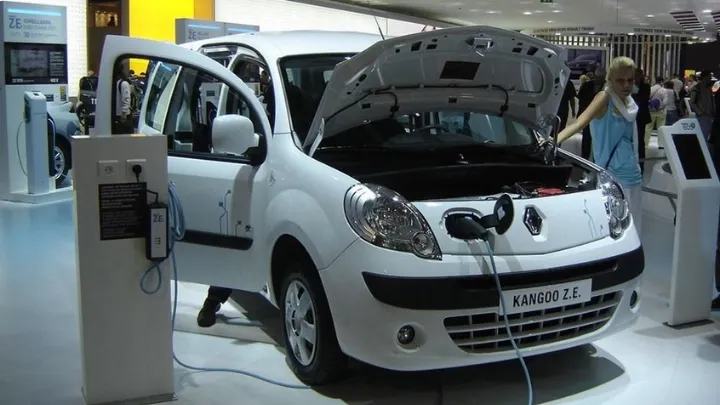 4. Demand for used vans has sent prices on an upward spiral
It's simple economics:
Increased deliveries have driven demand for extra capacity and the price of used vans have reflected it.
Steve Botfield, of cap hpi, recently noted on motortrader.com, that values have increased on average by over 10.5%, and that there were no signs of any impending drop off.
This will have had an impact on an industry where scaling-up is already restricted by fine margins and a need for meticulous resource planning. This, coupled with the fact that banks and lenders are extra-vigilant right now, will have left some owners and operators frustrated at not being able to capitalise on optimal market conditions.
At SmartRoutes, we see the demand continuing into next year at least, especially with the prospect of growing eCommerce and possible further restrictions on movement (dare we say it!).
It may also inspire established players to consider new purchases, and who knows, maybe we'll see that surge in electric vans hitting our roads?
5. New drivers to the industry and the emergence of the 'gig economy'
While last-mile delivery has thrived through lockdown, other service industries have been decimated by job losses.
Of course, with the increase in demand for last-mile deliveries, many of those who have found themselves out-of-work have decided to try their hand in the courier and logistics business to meet the growing demand. This, it would seem, has been one of the driving forces behind the demand for used vans that we just discussed.
The lure of self-employment and promises of big returns have brought many new drivers to the game. In addition, the explosion of freight exchange platforms like Courier Exchange, and the more recent introduction of Amazon Flex have made it easier to ever get your foot on the last-mile ladder.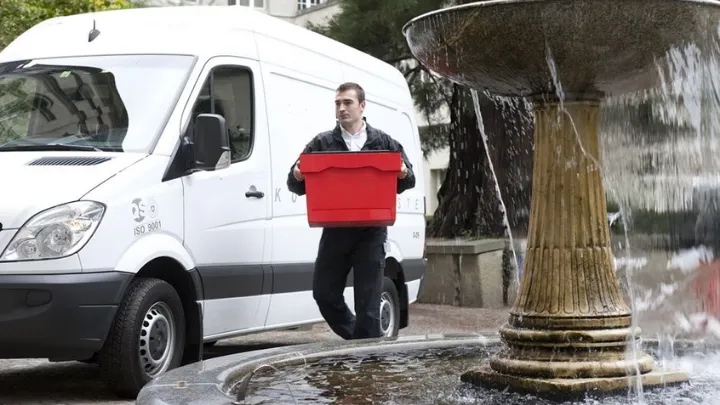 But it's not just the new players.
Hermes announced plans earlier this year to spend £30 billion creating 10,000 new jobs, driven by the rise in online shopping.
What's clear is that there will continue to be more demand, and as a consequence, more new drivers in the industry. Those of you that have been driving for any length of time will understand the challenges of the job and have learned to adapt. At SmartRoutes, we see the demand for new drivers remaining consistent as retail moves increasingly online and home deliveries become the norm. Whether the demand for new drivers will continue to be met, we will wait and see.
6. Changing consumer habits will mean changes for last-mile deliveries too
This one might seem obvious and go over ground we've covered already, but it's worth looking at how changes to consumer behaviours and habits will continue to change the last-mile delivery industry post-lockdown.
As home delivery becomes the norm, customers are going to expect better service. For example, data from statista found that 48% of consumers said choice of delivery slots was the most important factor, with 42% identifying real-time updates and 16% saying the ability to adjust the delivery location as most important.
What's the bottom line?
When we are looking at delivery management systems we need to factor in a number of goals. Customers are going to become more demanding. Remember that newfound respect for drivers we discussed earlier? Well, it might come at a price.
The final mile is the last step of the delivery process and as such has a big impact on the final impression of a brand, so it's crucial that the delivery service is five-star. Customers have come to expect accurate and fast delivery.
So not alone will demand for high quality service be driven from the customer side, but we see it being driven from the client side as well. At SmartRoutes, we strive for impeccable support and service. It ensures happy, repeat customers. It's what everyone wants, so we think we'll see those in the last-mile delivery industry focussing on their customer service and striving to deliver great experiences.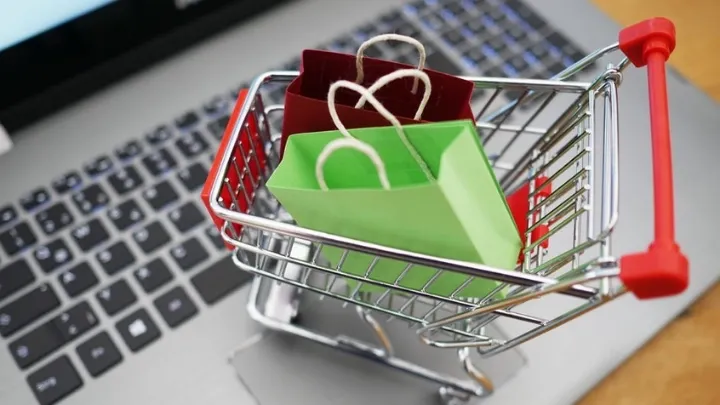 7. The last-mile delivery industry will continue to embrace digital transformation
It was a feature of the lockdown and one that will have long lasting effects.
Communication technologies like Zoom, contactless payment in the retail setting and contact tracing mobile apps have become the norm for almost everyone. Even those not technologically inclined have had to adapt to new technologies.
The adoption of these technologies has got everyone thinking about everyday tasks that can be made safer, easier and more efficient with technology. The last-mile delivery industry is one which will almost certainly be looking at new technologies in order to remain competitive into the future.
With the increase in deliveries and the demand for greater customer experience, it will require an adoption of technologies that can help.
At SmartRoutes, we obviously know a thing or two about the power of technology and its application in the last-mile setting. Our SaaS solution offers order routing, vehicle capacity settings, contactless proof-of-delivery, real-time vehicle tracking and customer ETA notification services.
Many of those who began using our software during the lockdown have continued to use it having seen the value and savings it provided.
Digital Transformation will be far more encompassing within the industry will more wide-reaching though.
Many retailers have begun their journey in the eCommerce world using platforms like Shopify or WooCommerce.
We could talk all day about the impact of technology on the industry, but it's going to be bigger than we could begin to contemplate discussing in this blog. It's certainly here to stay and we're in no doubt that the last-mile delivery industry will continue to embrace it.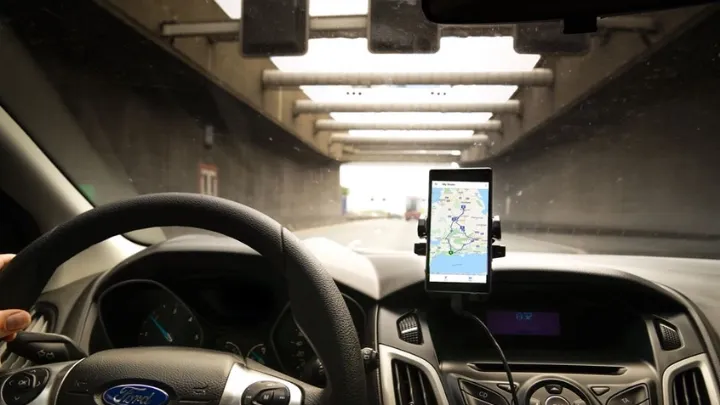 We hope you enjoyed the read and if you have any feedback or noticed any other trends that we missed out on, we'd love to hear from you. We're sure the eyes on the road will have learned lots and we'd love you to share it with us.
If you'd like to learn more about how last-mile delivery technology can help you cust costs and reach your final destination more efficiently, then feel free to get in touch with us here or try SmartRoutes for free for the next 7 days.
Frequently asked questions
1. What are the key challenges in last mile delivery?
One major challenge is the high cost incurred due to the complexities of delivering individual packages to diverse locations. Traffic congestion and unpredictable delivery timeframes also pose significant hurdles. Additionally, ensuring secure and accurate deliveries while meeting customer expectations for speed adds another layer of challenge to last mile logistics.
2. What role does customer experience play in last mile delivery trends?
Customer experience is pivotal in last mile delivery. Customers increasingly demand faster deliveries, real-time tracking, and flexible delivery options. Personalization and transparent communication regarding delivery status significantly impact customer satisfaction. Businesses that prioritize these aspects tend to create loyal customers and positive brand perception.
3. How are businesses adapting to the changing last mile delivery landscape?
Businesses are adapting by exploring various strategies. Some are partnering with local stores to serve as pickup points, minimizing individual deliveries. Others are investing in electric or hybrid vehicles to reduce carbon footprint. Implementing alternative delivery methods like drones or autonomous vehicles, and even experimenting with urban warehouses for quicker dispatch, are becoming more prevalent strategies in the evolving landscape of last mile delivery.
If you enjoyed this blog, you might also be interested in: