The last mile problem and how to solve it for your business
In this guide we will look at the challenges presented by last mile delivery and how last mile delivery software can solve them.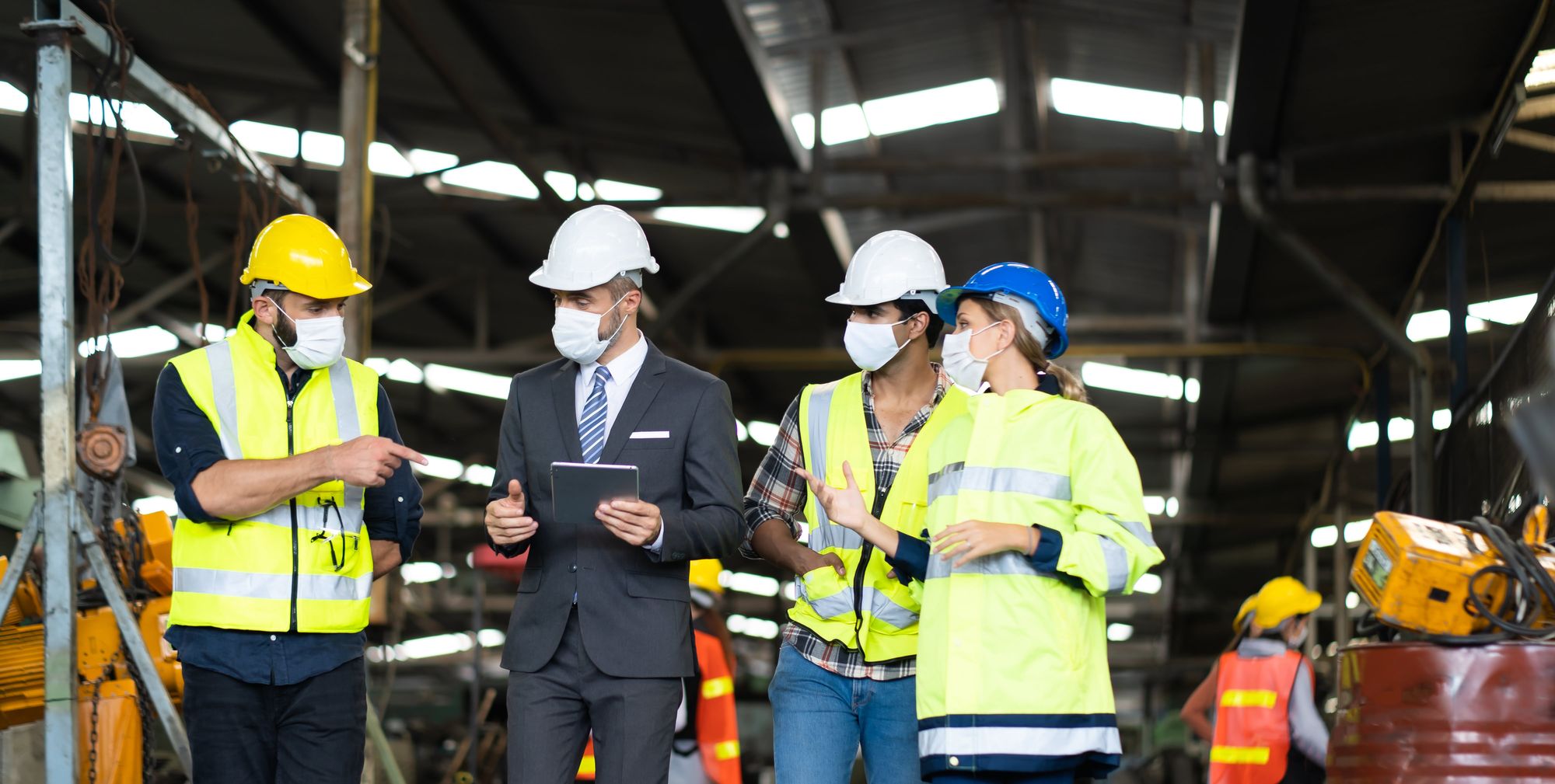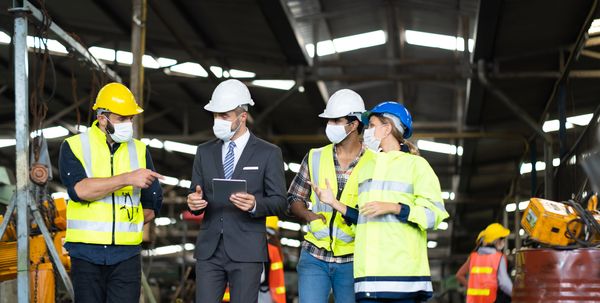 Ted is a successful business owner. He sells sports apparel and home gym equipment from his online store hosted on Shopify. He has been building the business steadily for the past 3 years and was able to quit his job and do this full time for the last 24 months. However, Ted has been really struggling since Covid hit, not because business is slow but because business is too busy. He simply cannot meet the demand from customers with his existing delivery team and he is finding third party delivery firms are just too unreliable to get product to customers in a way that they expect. Customers are complaining to him, not about his products, but about the delivery. Ted is far from alone in this problem as it is being played out in nearly every country in the world right now. Let's take a look at what is going on with the mechanics of ecommerce shipping and fulfillment.

If you run an ecommerce delivery business you know it has many moving parts. You need to master website presence, digital marketing, payment processing, inventory management and shipping. However, it is the last mile problem that causes so many ecommerce businesses to fail. Let's take a look at the challenges it presents and how to solve them for your business.

Delivery management systems have become very sophisticated in a very short space of time. Even 5 years ago it would have been impossible to automate online ordering across to your inventory management team and then on to the delivery team. Now it is possible but remains challenging. As tech has begun to meet the need, global online sales have skyrocketed, meaning that the infrastructure for delivering products is under huge pressure.
There are not enough fulfilment centres, there are not enough drivers, vans and so on to meet the demand. This is all against the backdrop of ever expanding customer expectations. Fast delivery became next day delivery, then same day. Now it is common for customers to expect delivery in a few hours. And they want a full 360 view on the delivery package at all times including a live tracker so they can see it moving on a map. Managing resources versus expectations is a massive challenge.
Let's look at these last mile problems in a bit more detail:
What happens if I get last mile challenges wrong?
Three ways to solve the last mile delivery problem
Need help with last mile delivery software?
Transportation costs
Last mile delivery has always been the least efficient leg of the supply chain. Compared to sea shipping or long haulage which are simple A to B routes and include huge economies of scale, last mile is just very difficult to do. Last mile means dealing with traffic, customers that are not home, a mix of big and small items, perishable and non-perishables, and a diverse range of stops in rural and urban environments. Transport costs are very high on commercial vehicles with tax, fuel, driver wages and so on ramping up the cost every time a delivery is missed or the driver is stuck idling in traffic.
Resource constraints
Depending on which country you are in last mile resources are being stretched more and more. Whether it is a crisis around drivers leaving the industry because of poor conditions or being poached by the big operators like Amazon, driver shortages are the big topic. Add to that a shortage of delivery vehicles with supply chain issues worldwide meaning new vehicles have long wait times and even used vehicles can be hard to come by with so many micro-businesses using them to meet their online orders. Finally, the ability to outsource to bigger courier companies and logistics providers is becoming difficult also as they are charging more for their services, often cutting into tight margins so much that the operation becomes unprofitable.
Consumer expectations
Expectations for fast and cheap shipping have never been higher. makes the last mile even more difficult and costly for businesses to coordinate successfully.
Consumer expectations are growing fast around deliveries. For younger cohorts same day delivery and full visibility on the package location in real time are must-haves. For 90% of consumers they expect delivery within 3 days! These demands are being met by the likes of Amazon and it means that others have to follow suit if they are not to have their business undercut by the online giant.

What happens if I get last mile challenges wrong?
Higher operating costs
If you don't manage your last mile challenges correctly, your costs can grow very quickly. If you decide not to optimize routes, use fuel inefficient vehicles, not control driver's actions and so on you can expect your profit margin to come under serious strain.

Poor customer experiences
Amazon, FedEx and others have raised the bar for customers who now expect super fast delivery from anyone that they are buying off online. You need to be accurate with ETAs and your drivers need to be brand representatives for you. Anything short of this will be catastrophic for your business.

PWC research indicates 32% of worldwide customers would not shop with their favourite brand again if the delivery experience was poor. That means you lose all of your customers in a 3 month period if you have consistently poor delivery systems. Customers expect fast delivery and total communication on where the package is at all times.

Three ways to solve the last mile delivery problem
For all the reasons above, it's vital that businesses work to optimize their last mile logistics. Here are a few areas that merchants can focus on to enhance their last mile delivery capabilities:
Now that we have outlined the last mile delivery problem, what can we do about it? The solution lies in a change of mindset. We have to think about delivery as if it was a factory process. We need to break it down and control each step in the process. Though software is critical to making these process changes stick, let's first look at the hard infrastructure changes you might need to make.

1. Distributed fulfilment centres
If you are a small business selling to a local area this might not apply to you. However, if you are selling regionally or nationally then it is worth looking at a distributed fulfilment centre strategy. If you are to succeed at same day or next day delivery you will need to have distribution points in each locality pre-stocked with inventory. Otherwise you will need to probably use a national delivery service like USPS or Royal Mail to meet your delivery needs.
Distributed fulfilment doesn't have to be elaborate, it could simply be a locker if the goods are not perishable. If they are perishable then you might be able to piggyback on your local stores infrastructure for example. Either way, the mindset shift needs to be away from a centralized distribution centre as your delivery vehicles will not be able to service a large geographic area from this central point without incurring huge transport and wage costs.
2. Delivery fleet tracking
When you GPS track all drivers and vehicles you will get operational insights into what is happening once your team leaves the depot. However, this tracking will also allow you to give accurate ETAs to customers. It will allow you to send auto messages to customers telling them when drivers are, say 30 minutes away. And it will allow you to give your customers a live tracker portal, like Uber, where they can see their delivery making its way to them. Solving the last mile is a challenge of communication more than anything else. In this context delivery fleet tracking allows you to communicate in greater detail and accuracy with customers. If you do this you can bring them along with you, even if the delivery is a bit slower than some alternatives. For smaller businesses and ones who might struggle with the physical infrastructure of distributed fulfilment centres, this is a critical selling point.
3. Route optimization
Indirect routes are responsible for huge slowdowns during the last mile, as well as increased fuel costs and idling. By optimizing delivery routes for your fleet, this eliminates travel time and helps customers receive their parcels faster.
Route optimization might suggest that it is a little tweak to systems, maybe a 5% improvement in route completion time. Nothing could be further from the truth. The reality of applying an intelligent algorithm to your routes is transformative. The algo can take into account so many variables, travel time data, priority stops, vehicle load balancing, zonal territories attached to certain vehicles or drivers. So many factors go into creating the optimal route and these factors will add up to between 20 and 40% saving in miles driven depending on how inefficient your operations were when using a manual planning system.
But it doesn't stop there. Operational weaknesses come into clear focus once a route optimizer is employed. The map view of vehicles moving around their routes reveals overlapping routes, deviations, anomalies in catchment areas that can hugely change the way you think about the areas that you serve. At its best, route optimization can save 50% on operational costs made up of fuel savings, greater customer retention, driver turnover and, of course, salary costs of drivers and planners. Not to be taken lightly.


SmartRoutes solves last mile challenges for you
Save time and money in delivery management. Cut carbon emissions. Get oversight on your fleet. Impress your customers with superb communication tools.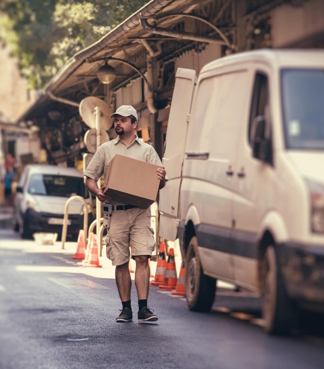 Need help with last mile delivery software?
Implementing a software solution that joins up your online ordering system with your delivery management team is critical but, thankfully, simple. Using SmartRoutes you can solve last mile delivery problems that aren't hard infrastructural. Here are the SmartRoutes features that will help you.
Route planning
Poor route planning of last mile deliveries can increase your overall logistical costs by 20-40% making your operations unprofitable. Poor planning leads to long time windows and missed deliveries  resulting in customer churn.  Using a delivery planning software solves this problem for you. Reduction in the administrative overhead of planning routes frees up your time.

Route optimization
Our route optimizing algorithm will reduce cost per delivery by at least 33% versus traditional planning and allow you to factor in complex variables like time windows, load balancing, zonal territories and even vehicle variables to avoid missed deliveries and deadlines. Vehicles leaving the depot fully loaded results in greater profitability.

Fleet tracking
Visualize your delivery fleet with a live map to manage and adjust routes in real-time. Be more efficient and take the guesswork out of delivery operations. Be less dependent on a driver's local knowledge by implementing a data-driven model of fleet tracking.

Driver app
Your drivers are your greatest asset and you need to give them great tools. Our mobile apps optimize and navigate their delivery route. It also allows them to capture proof of delivery and keeps them in constant contact with the depot through dispatch and driver notes. With driver turnover rates at 25% on average annually driver apps will help to retain staff and improve efficiency.

Delivery management
A total solution to delivery management is critical for all business types in order to control costs and protect the customer experience with you. Lack of investment in delivery management can result in 38% customer churn and spiralling delivery costs as a result particularly of missed deliveries that need to be repeated.
For logistics professionals and business owners SmartRoutes gives visibility and control over their entire operation allowing them to make data-driven decisions.

Delivery experience
Excel at the delivery experience for your customers keeping them in the loop with real-time notifications and a live package tracking portal. Cut out missed deliveries and unhappy customers with a simple to implement solution that anyone in your business can use. Increase customer return rates and control your costs on the most expensive section of your logistics journey.

Proof of delivery
Capture proof of delivery by e-signature, photo or barcode scan for total security and compliance. Automate email confirmation to customers or to the relevant ERP system.

Delivery notifications
Stay in constant contact with your customers over the last-mile with delivery notifications and updates by text or email. Automate the customer support requirements and provide certainty to customers. Reduce delivery windows and increase delivery hit rates to decrease cost per delivery and reduce customer churn.  

Territory management
Territory management. Create zones of delivery and allow our AI to intelligently assign and manage work within this area. Route and territory optimization all in one.

Reporting capability
Become a data-driven delivery team with end-of-day reports on all aspects of your operation. Measure your success and improve your performance month on month.
Contactless delivery
Using advanced customer notifications and live tracking portal you can avoid contact with customers without compromising the delivery. Contactless delivery comes as standard with Premium plan and above.

Multi-depot management
Scale your organization and reflect the scope of your logistics team with SmartRoutes multi-depot management. Create a network of SmartRoutes accounts to manage large distributed organizations with Super Admin role permissions and regional depot managers depending on requirements.

If you're looking for a delivery route planner, you can try a 7-day free trial of SmartRoutes or speak to one of our team today. We can get you up and running in minutes and help you to make the most of it from the outset.