Last mile carrier tracking [Guide]
Last mile carrier tracking is essential in eCommerce situations to give confidence to customers that their package will arrive on-time and as expected.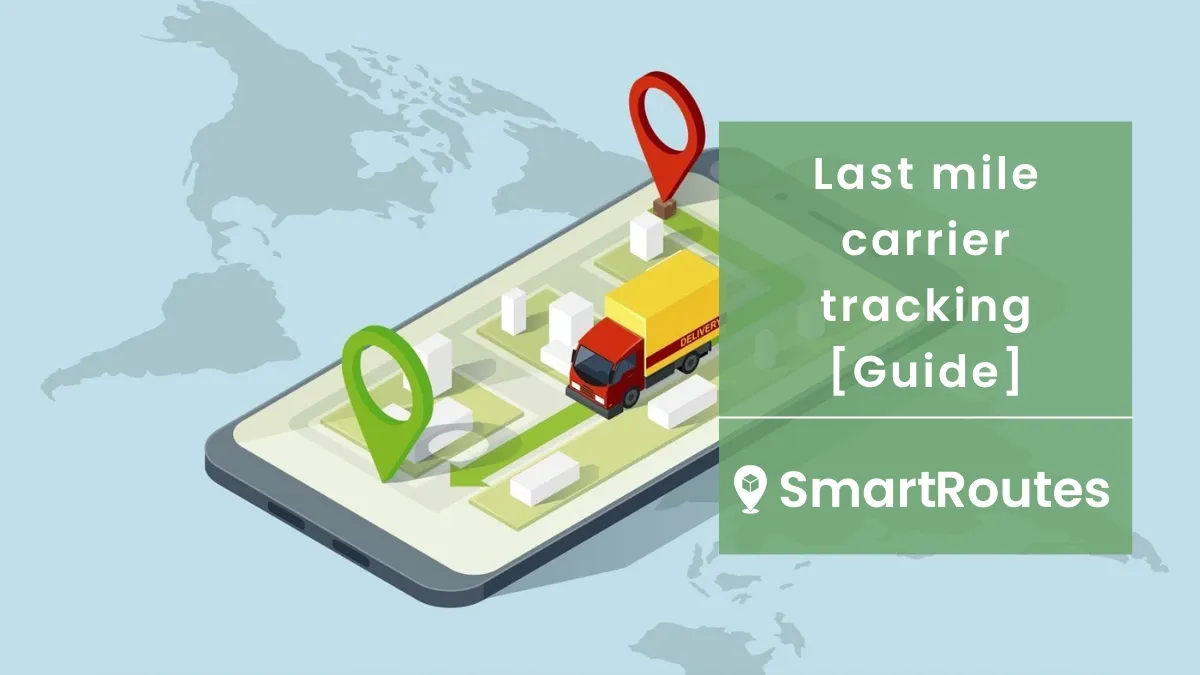 In the modern age of online shopping, goods are delivered directly to consumers' homes. So, what is last mile carrier tracking then and how does it affect your delivery management? More importantly and in line with the boom in online ordering, how can final mile tracking meet consumers' raised expectations around the delivery experience? Customers today expect super speedy and accurate shipping wherever they shop online. Actually, delivery speed often outranks free shipping in customers opinion, with 54% of customers even willing to pay for same-day shipping. Once an online order is placed, 97% of consumers expect to receive order tracking, shipping updates, and full visibility into the whereabouts of their package.
In this blog, we'll define what last mile tracking is, why it is important and how you and your business can stay ahead of the curve with it. We'll also take a look at several examples of how it is used in the real world, and we'll also take a look at some of the solutions available to you and your end customers.
SmartRoutes last mile tracking
Save time and money in delivery management. Cut carbon emissions. Get oversight on your fleet. Delight your customers with superb communication tools.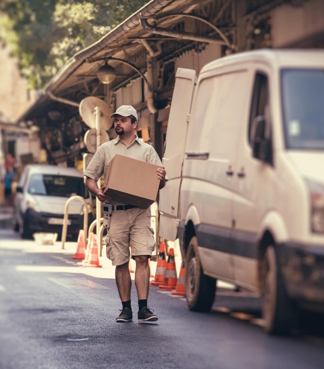 Whether you are a third-party logistics provider, or a retailer doing delivery route planning you can quickly get your order tracking game in order.
In this guide you will learn
What is last mile carrier tracking?
Last mile carrier tracking is the information provided to the end customer that accurately displays where their order is located at any stage in its journey. It also provides a status of the goods based on where they are in the delivery journey (i.e at sorting hub, out for shipping, en-route etc.). A solid tracking solution can make or break your whole customer experience. Through real-time, accurate and transparent communication about their order, fleet tracking provides convenience and peace-of-mind for the end customer.
Why is last mile carrier tracking important?
The last mile refers to the final stage of transit of goods in the supply chain. Put simply, the vehicle that delivers that new shirt you bought online, is the last mile carrier. The name might be self-explanatory, what might be a little more surprising is the cost of the last mile. According to research undertaken by Statista, last mile delivery costs comprised the highest share of supply chain costs in 2018, comprising 41 percent of the total supply chain costs for the businesses surveyed.
There are a lot of moving pieces in the final mile delivery process, but having a suitable, robust order tracking system in place can have one of the largest impacts. The importance of last mile carrier tracking can be best illustrated by looking at how it impacts each of the stakeholders in the delivery. These are the business themselves, the end customer, and the delivery driver.
The importance of last mile carrier tracking for businesses
Although it might seem obvious that the end customer is the real winner of a great parcel tracking solution, the pay-off for the business doing the delivery can be just as big.
The name of the game with last mile tracking, is making sure that the customer knows exactly where their order is, and what time they can expect to take delivery. It's that simple.
By keeping customers in the loop businesses can significantly increase their first-time delivery rates. According to a study by PCA Predict in a situation where a delivery company has a failed delivery, "54% of retailers will refund the delivery charges to the customer, 54% will pay additional costs for redelivery and 38% will offer the customer a discount as an apology."
As you can imagine, these costs can quickly stack up for a business, so it is crucial that they get first time delivery rates as high as possible.
As the old saying goes, 'forewarned is forearmed'. And forewarning your customers of their delivery can be the biggest advantage to your business when it comes to delivery. By allowing the end customer to see where their order is in real-time, it means they can make arrangements to be there to accept delivery. This significantly improves both first-time delivery rates. It also results in drivers spending less time at each drop.
Why final mile carrier tracking is important for drivers
Often overlooked, and frequently under-appreciated, delivery drivers are the central cog in the last mile delivery machine. It's perhaps for this same reason that the benefits of fleet tracking are often overlooked from their perspective.
By keeping customers informed of their delivery, the benefits trickle down to the driver. A forewarned customer can be ready to take delivery when the driver arrives, saving them the struggle of looking for an address, calling the customer and potentially having to look for a safe place to complete a contactless delivery (when drivers need to leave a parcel in a garage, porch, or wherever they can gain access to near the premises).
With multi-drop drivers completing upwards of 70 deliveries a day, making each stop as easy and efficient as possible has several advantages:
Less stress
Shorter working days
Less driver turnover (which is a huge issue for most businesses), and
Safer deliveries (every search for a safe delivery location can expose drivers to dangers on a premises)
Drivers are a delivery business's greatest asset, and having informed end-customers is the best way to keep them happy.
With driver shortages affecting the last mile more than ever, keeping your turnover low is key to a successful last mile delivery service. If keeping your customer informed of where their delivery is impacts on that alone, it's going to be a game changer for your business as a whole.
The importance of last mile carrier tracking for customers
The most obvious winners of great last mile parcel tracking are the end customers. After all how many times have you waited around for a delivery or missed a delivery?
It can be extremely frustrating and studies show it will result in very high customer churn for your business. Your customer's time is precious, and they don't want to waste their day looking out the window and not focusing on their own work.
By providing your end customers with a live tracking portal, it can allow them to see where their delivery is at any point during the day and plan the rest of their day without worrying about missing it.
The level of service provided to consumers by the likes of Amazon have increased expectations. Although this might seem like a challenge to your business, at SmartRoutes, we see it as an opportunity to take advantage.
In a survey conducted by McKinsey in Germany, France, Sweden, and the UK, 50 percent of respondents indicated that they would be willing to pay same-day delivery costs of EUR 6 to 7 for a EUR 59 purchase. What this suggests, is that consumers are willing to pay for service. And part of that service in the last mile is a great parcel tracking solution. Because larger operators do deliveries at scale, there is often a drop-off in the level of service provided to the end customer.
A solution such as SmartRoutes Customer Tracking Portal gives you the opportunity to present the end customer with a branded interface, personalized message and real-time insight into the location of their parcel. In a game of marginal gains, this is a pretty big one that shouldn't be overlooked by independent last mile carriers or SMBs doing their own deliveries.
---
Real-life examples of last mile carrier tracking
Uber
When we talk about last mile carrier tracking, one of the first leaders that are worth mentioning is Uber. Although not involved in the last mile delivery of parcels, they did much to normalize GPS tracking among consumers. Uber's sophisticated tracking system allows you to see where your ride is on its journey. For many, this was a game changer as it gave them the peace of mind that the taxi they ordered really was "on the way".
This real-time insight into driver locations set the bar at a new level of customer experience and definitely drove the demand for real-time parcel tracking amongst consumers.
Domino's Pizza
Although still not in the parcel delivery space, Domino's deserves a lot of credit for the mass appeal of last mile tracking among consumers. In 2004, their business was tanking and they made a very public admission that their pizza and their service wasn't up to scratch.
In an attempt to revive the business, they turned their pizza business digital. At the core of this reinvention was their 'Pizza Tracker' that allowed customers to see where their order was in real-time. It all came down to transparency for Domino's and they wanted their customers to trust in their brand again. Domino's CMO, Russel Weiner noted:
"The idea of being honest and open is something all consumers want whether they use our pizza tracker or not."  
Much the same as last mile delivery, it's the openness and transparency that last mile tracking provides that can make the experience a good or bad one for the end customer.
FedEx
When talking about last mile carrier tracking, it would be unfair not to give an honorable mention to those that pioneered the technology. As with many other things parcel delivery, FedEx led the way.
The tracking number was initially an internal process designed back in the 1970's for quality control. However, with the arrival of the internet to many homes in the 90's, they implemented a service where customers could enter a numeric string into FedEx.com, and see exactly where their package was in transit.
It serves the basis for many of the  tracking solutions available to businesses today, and for that, we salute them.
Five useful tools to support last mile carrier tracking
1. Live package tracking portal
The most simple and effective way of keeping customers informed of their delivery is through a live package tracking portal. This is now very much a requirement in North American last mile tracking but in UK last mile tracking and in a European context it is still an emerging requirement.
It might come as a pleasant surprise that there are some useful, free tools out there for your business to help your customers. For example, Packagetrackr allows you to track parcels with UPS, Fedex and China Post and other major carriers by simply putting in their tracker number and hitting 'search'. A really great way for consumers to stay in the loop about their delivery.
If you are running your own business, you might want to consider implementing your own parcel tracking solution.
SmartRoutes Customer Tracking Portal assigns a unique url to each order that your customer can simply click and see exactly where their driver is on their route, and what the estimated time of delivery is.
With white-labelling functionality, it can really reinforce the strength of your brand and take your delivery experience to the next level even if you are a small business. Enterprise-level functionality without the price tag.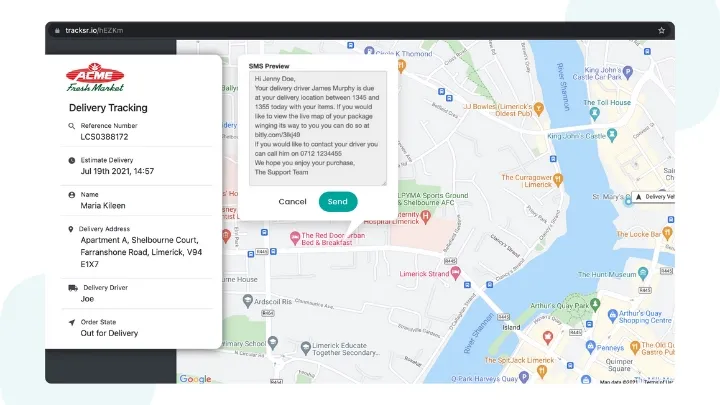 SmartRoutes solves last mile carrier tracking for you
Save time and money in delivery management. Cut carbon emissions. Get oversight on your fleet. Delight your customers with superb communication tools.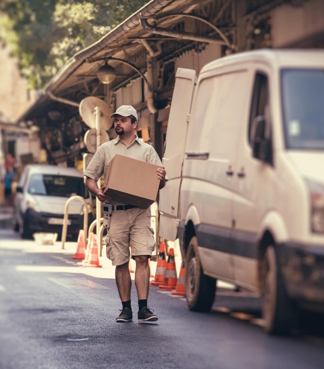 2. Live vehicle tracking to reduce customer support overhead
While it's great to keep your customers in the loop about the location of their package, giving your customer support team visibility over deliveries can be equally as transformational for your business.
Some customers may not be tech-savvy or they may be used to picking up the phone to get their questions answered. At SmartRoutes, we have found that having a live vehicle tracking available to customer support and depot staff can reduce the time spent on customer queries by as much as 70%!
A live-route dashboard is a huge advantage to your staff, and with read-write access for support staff, they can simply login and give the customer a real-time ETA for their delivery in a matter of seconds.
It also eliminates the need for the support staff to contact the driver directly, distracting them from the road and interrupting their flow.
Happy staff + happy driver + happy customer = Better results for your business.
3. Proof of delivery tracking
When it comes to last mile carrier tracking, it is easy to think that the delivery journey of a package ends when it is dropped off by the driver.
But that's not the case.
Until such a point as the customer has physically got their hands on it, there's still an opportunity to cement that 5-star customer experience.
Photo proof-of-delivery can be the final piece of the last mile puzzle.
Say for example your very responsible driver has left a parcel securely in the garage of the customer's home. When they arrive home, they can't find their parcel.
When they call you to know where it is, it can create a great experience if you can tell them exactly where it is, and describe it from a photo on your screen.
Tracking a delivery to the very spot it's delivered, is the next level of last mile carrier tracking.
4. SMS alerts when a delivery is on its way
Parcel tracking is great, but how does your customer even know that their order is on the final stage of its journey?
With SMS and email notifications, you can let your customers know what time to expect their delivery. Within the notification, you can give them the link to the customer tracking portal so that they can keep track of it in real-time the next day.
Last mile carrier tracking is only of use if the customer knows about it, and an automated SMS with a link to the portal is the perfect way to engage your customer in the delivery journey.
5. What3Words addresses
Using What3Words along with traditional addresses can be really helpful in giving greater flexibility to your recipients. What 3 Words is a unique mapping system that divides the surface of the Earth into individual 3mtr squares and then assigns a unique name to each. For example, the 3 mtr square at your front door might be ///pizza.lounge.tiger but the 3 mtr square at your back door where you actually want your delivery dropped off might be ///target.ace.system This can be a huge improvement for your customers and allows them to really clarify where the delivery needs to take place. It is also super useful in the case of a delivery to a non-traditional address, for example, mobile home or in the case of a large facility where the main address is far from the goods inward location.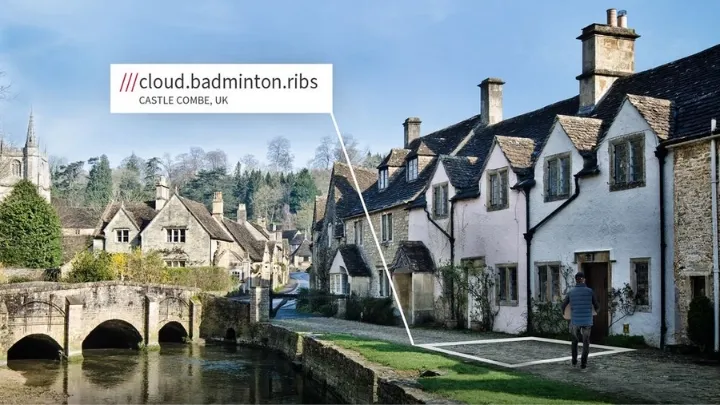 Top 3 last mile carriers
SmartRoutes
SmartRoutes is a total last mile carrier solution for businesses that are serious about getting packages to doorsteps.
SmartRoutes has outgrown the simple 'delivery route planner' title and become a full-service last mile carrier with multi-stop route planning at its core. The additional functionality released in 2020 and 2021 makes it hard to beat when compared to other more expensive solutions. The mobile apps used by drivers are the best in the market with a very simple, intuitive interface.
SmartRoutes solves for the two main issues in last mile; it optimizes routes for maximum efficiency and it automates much of the dispatch management and customer communication requirements. Navigation is done through Google Maps within the app, so you'll still have the benefit of a familiar interface while out on delivery rounds.
There's some nice last mile specific features available one the app too. Dispatch notes can be added to stops, and proof of delivery and driver notes can be captured at the drop-off point and accessed in your route history at a later date.
If you're using a route planner on a daily basis, it will provide great value for money at $29 per month per vehicle. There's also a 7-day free trial to get to grips with it before you decide if it's for you or not.
Usability: 4 stars
Reliability: 5 stars
Value for money: 5 stars
Support: 5 stars
Onfleet
Onfleet has been around for many years, and has grown to become one of the leaders in the last mile market. It has done so on the back of a clean product and good customer support.
Onfleet makes it easy for businesses to manage and analyze their local delivery operations. Their product includes intuitive smartphone apps for drivers, a powerful modern web dashboard for dispatchers, and automatic notifications and real-time tracking for recipients.
Usability: 5 stars
Reliability: 4 stars
Value for money: 3 stars
Support: 5 stars
Route4Me
Route4Me aims to solve last mile carrying. It is easy-to-use, Route4Me automatically plans routes for your business and dispatches them to a mobile app with built-in navigation. Perfect for field service, field sales, field marketing, field merchandising, territory management, and every business requiring last-mile optimization. Route4Me provides the world's most used route sequencing and optimization software for small businesses and enterprises to over 34,000 customers.
Usability: 4 stars
Reliability: 4 stars
Value for money: 4 stars
Support: 4 stars
Looking for a live tracking solution for your business?
To learn more about how SmartRoutes can improve your last mile carrier tracking, SmartRoutes can guide you on what solution suits your business best.
Whether you are doing your own deliveries, or have a third-party completing them for you, we have flexible solutions that can delight you, your drivers and your customers.
If you would like to talk to us about implementing delivery management software for your business, you can avail of a 7-day free trial with SmartRoutes or get in touch today and a member of our team will be in touch.