What is Delivery Route Planning?
What is delivery route planning and how can you use it to improve your business? Read on to find out!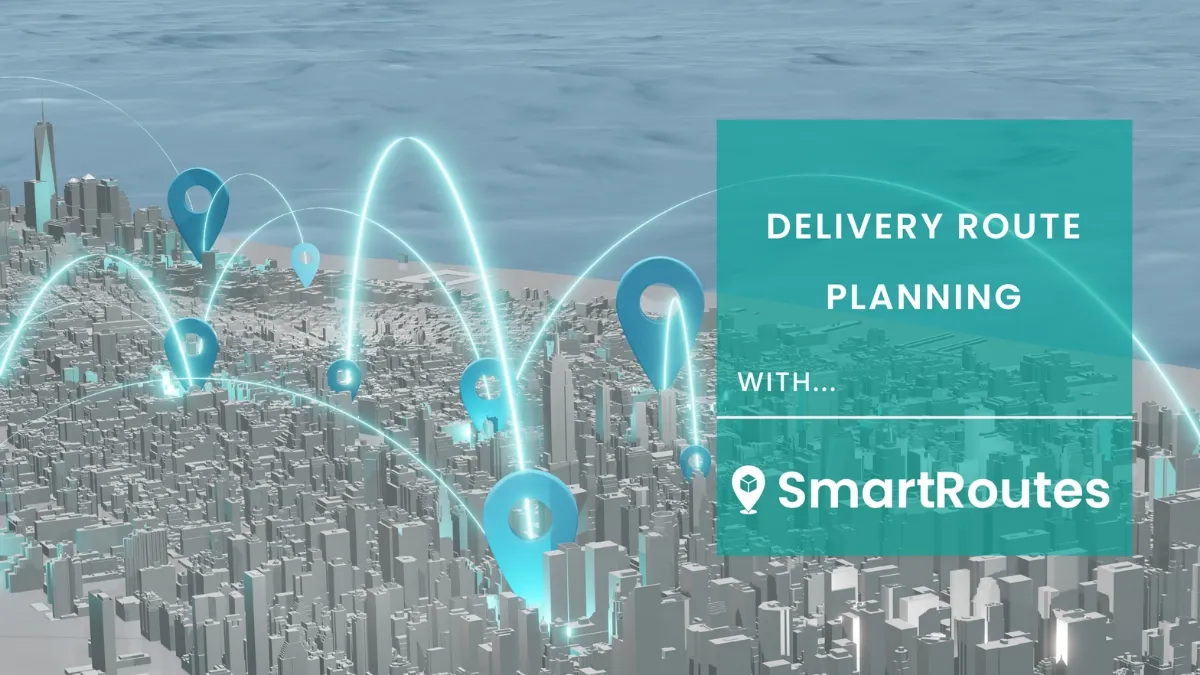 Deliveries are a major component of most businesses nowadays. Very few businesses can survive without some sort of an online presence. In fact, it is estimated that online retail sales will exceed $1 trillion in 2022 in the US alone. A huge part of this is of course deliveries. Once an order is made it then must make its way to the customer. This huge increase in online sales has vastly changed the last mile delivery industry. Consumers are so in the habit of receiving deliveries that their expectations of the delivery experience have increased. A poor delivery experience has the potential to put off returning customers. In other words it is imperative to make your whole end-to-end delivery process as efficient and easy for your customers as possible! That's where delivery route planning comes in.

In this article we will take a look at the following:
What is Delivery Route Planning?
So what is delivery route planning?
It is the process of organizing routes for drivers making deliveries to your customers.
Sounds simple right? In essence yes, but in practice? That can be a whole other story.
Route planning can take up an absorbent amount of time. It can be tedious, but at the same time, it is a necessity. Orders come in and after that, plans need to be made to get the order to the correct customer. Although pen and paper can be an option, even Google Maps, both have serious limitations, especially if you have plans to scale your business. Which is why using automation in the transportation industry is imperative to keep up with the growing demands of customers. Automation reduces risk of human error and overall can increase efficiency.

Delivery route planning software can be implemented to rid the headache of manual route planning. Instead of spending valuable time organizing routes the night before or morning of deliveries, routing software automates this whole process for you.

Here at SmartRoutes our delivery route planner can integrate with popular ecommerce platforms such as WooCommerce and Shopify. This allows order information to be pulled directly from your online store, ready for route planning and optimizing! It's as simple as that, no hardware and no software upgrades needed.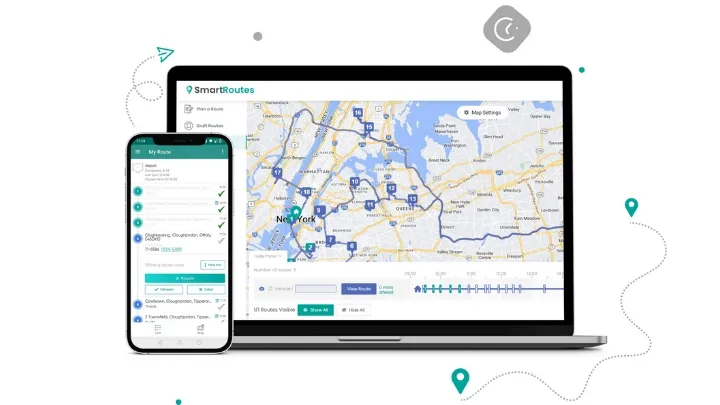 How does route planning work?
In order for route planning to work correctly, you need to be using the best delivery route planning software that is available to you. We may be biased here but SmartRoutes is a total delivery management solution. It works from the moment orders come in (if using the WooCommerce or Shopify integrations, more on that later) or once order information has been uploaded from a spreadsheet. All of this data is compiled and the system then accounts for; driver skills, time windows, vehicle capacity, zones etc. The routes are then optimized based on this information.

But it doesn't stop there!

If you want to manually change a route for your driver while they are out on the road, you can make this update from anywhere and the driver will receive a push notification on their driver app with this live updated information. The drivers can also capture proof of delivery (POD) and delivery notes on arrival. The driver also has access to the recipient's phone number and vice versa so missing items can be easily tracked down. Notifications are also sent to the customer with an estimated time of arrival (ETA) along with a live tracking link so they know exactly when they can expect to receive their package.


Why you should use a delivery route planner
By embracing a delivery route planner your company can benefit from features like real-time route optimization, GPS tracking, live customer updates and so much more. A delivery route planner can help your business become more efficient with deliveries. Our delivery management solution allows for better internal communication within your organization. Information such as POD's and driver notes are available to the customer service team meaning if they receive queries they can be resolved fast without having to get in touch directly with the delivery driver.

Our delivery route planning app helps plot the most efficient and optimized routes for daily and weekly deliveries. Routes are sent directly to the driver on the driver mobile app. It also optimizes routes that have multiple stops meaning you get to each drop in the most efficient way possible without having to backtrack.  

Delivery Route Planning with SmartRoutes
Plan your routes easily and dispatch to drivers' phones. Get total visibility into ETA's, time windows and expected cost of delivery operations. Save time, money and emissions.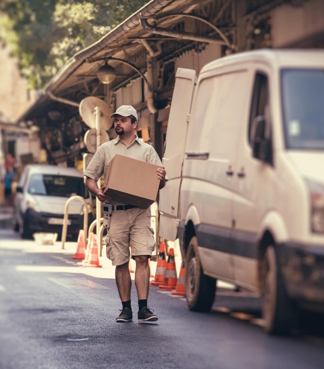 Issues that arise from poor planning
Unfortunately, manually planned delivery routes that are inefficient or problematic don't announce themselves. In fact, it can be very hard to identify the root cause of inefficient routes that have been created manually. Some common issues that we have seen occur as a result of poor planning have been:
Mistakes in routes due to human error.
Fuel wasted on unnecessarily long routes or where drivers have to back and forth.
Higher cost compared to automated route planning due to the cost of labor for a time intensive process.
Without software there is no real time visibility on your drivers making it difficult to track delivery operations and identify issues along routes.
Limitations in humans analyzing data meaning that routes won't be optimal.

Those are some of the most common issues that we have seen arise from poor planning. These issues can result in a poor delivery experience for customers which can then lead to a loss in profits with customers deciding not to make future purchases.
Key Features of Delivery Route Planning
We recommend looking out for the following features when considering the best delivery route planning software for your business to ensure you will receive a positive return on your investment.
Automated Route Planning
With an automated route planning system in place, delivery allocation becomes a hassle-free process, devoid of any human error. The system ensures the efficient distribution of deliveries to drivers in a logical sequence, minimizing downtime and maximizing productivity. With pre-planned routes at hand, you can provide recipients with accurate Estimated Time of Arrivals (ETA), enhancing the overall customer experience. The implementation of automation can prove to be pivotal for your company's long-term performance by freeing up your valuable time, allowing you to focus on other vital areas of your business.
Route optimization
One of the most important features of delivery route planning is route optimization. This means that the platform will provide you with the most optimized routes regardless of the number of stops. This process involves finding the most efficient route rather than the fastest route between 2 stops. It will take into account the number of stops and the location of these stops making multi-route planning totally optimized.
Routes should also be able to be modified by office staff on any given day with the knowledge that drivers will receive this information on time. Route optimization should allow you to spend less time on the road, avoid having to backtrack and as a result reduce fuel consumption and associated carbon emissions.
Live tracking
Live tracking will benefit both your business and the customer. It will benefit your business by reducing the amount of incoming customer queries looking for updates on their delivery status. For customers, they can see their package as it is on their way to them so they do not have to second guess when they need to be there to accept their delivery.
Customer communications
Customer notifications are vitally important in delivery management. It can very much impact the whole delivery experience for the customer. It provides visibility into the status and location of their delivery. Your delivery route planner should facilitate this level of communication, from updated ETA's to 2-way communication.
Delivery Driver app
Whatever delivery management platform you decide to use, it should provide you with a delivery driver app. This app allows drivers to receive their routes directly, take notes, POD's and more. The app allows drivers to keep track of deliveries and opens up avenues of communication with the customer and office staff.
Proof of delivery
It's very important that the delivery driver app can capture proof of delivery, both in the form of electronic signatures and in photos. This can help both the customer and the admin staff. For the customer, if they cannot find their package then the admin staff can log into their dashboard to find the photo taken to let them know where the package is. Also for the business, as it tracks successfully made deliveries and timestamps which gives your business valuable feedback on the delivery process and its effectiveness.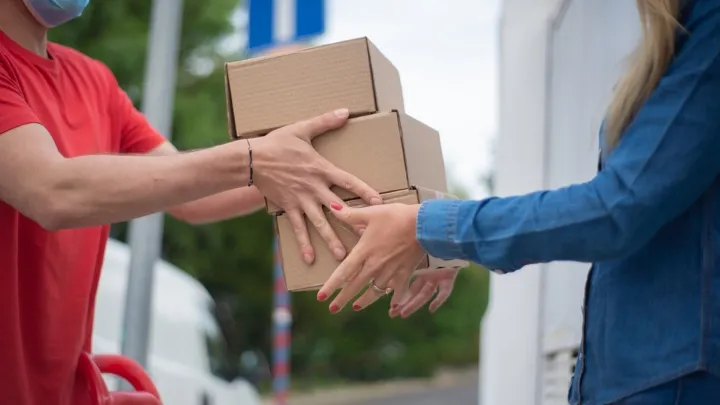 Route Planning Software for e-Commerce Businesses
As previously mentioned, if your online website uses WooCommerce or Shopify, this can help further automate the whole process.
Integration with Spotify
SmartRoutes is the ideal partner for businesses using Shopify for their online shop or ordering system. Our delivery management platform  streamlines the entire route planning and automation process for you. By integrating with Shopify, manual input and order marking become things of the past. Once the driver marks an order as complete, it automatically updates on Shopify. Our API key integration collects information from Shopify and transfers it directly to the SmartRoutes platform, eliminating any manual data entry. Information extracted from your Shopify site informs SmartRoutes about which delivery team to assign the order to, and it updates customer information, addresses, and other details accordingly. The mobile app used by the delivery team contains all the information they need to know about the delivery. The system also sends information back from SmartRoutes to Shopify, indicating whether an order has been completed, and it is automatically marked as such. With SmartRoutes' integration with Shopify, delivery management becomes hassle-free, efficient, and automated.

Integration with WooCommerce
SmartRoutes software seamlessly integrates with WooCommerce to automate order fulfillment and inventory management for a more streamlined last-mile delivery experience for customers. Our advanced route planning includes:
Database sync: Seamlessly integrate your WooCommerce database of orders or customers for easy route planning.
Route scheduling: Schedule routes with a single click and assign them directly to the driver's app.
Order management: Create dispatch notes, manifests, or order sheets for each order.
Route management: View all data related to routes, such as distance, duration, and driver activity. Create saved routes and skeleton routes as needed.
Order tracking: Filter orders by scheduled, in progress, completed, or undelivered to successfully manage orders.
Label printing: Print out manifests or labels directly from the system.
Customer mapping: View your map of customers to facilitate regular visits and deliveries.
Team permission sets: Permission settings for all of your team members, from drivers to depot managers to super-admins.
Load balancing: Automatically manage the workload for your delivery teams based on criteria like work hours, number of stops, etc.
Driver skills: Automatically assign orders to the team capable of fulfilling them based on certain team members' or vehicles' required skills.


How Delivery Route Planning can improve last mile delivery
Delivery route planning software can optimize last mile deliveries through smart work allocation. This saves valuable time that you can spend on other parts of your business. Deliveries are loaded into vehicles in the order that they will be delivered to ensure maximum efficiency thus ensuring more accurate deliveries. Deploying technologies, like route planning software, can improve efficiencies, build resilience, and ensure sustainability. Customers are kept informed through notifications and live tracking updates.
Delivery experience is directly linked to your customers' experiences. Reducing the amount of slow or missed deliveries can prevent customers from leaving in future. 'Smart logistics' allows you to use organizational processes more efficiently in the creation of goods and services to benefit customers.
Improve your Delivery Route Planning today
If you're looking for a delivery route planner, you can try a 7-day free trial of SmartRoutes or speak to one of our team today. We can get you up and running in minutes and help you to make the most of it from the outset.