5 of the Best Route Planner Apps
We take a look at some of the best mobile route planner apps available on the Android & iOS stores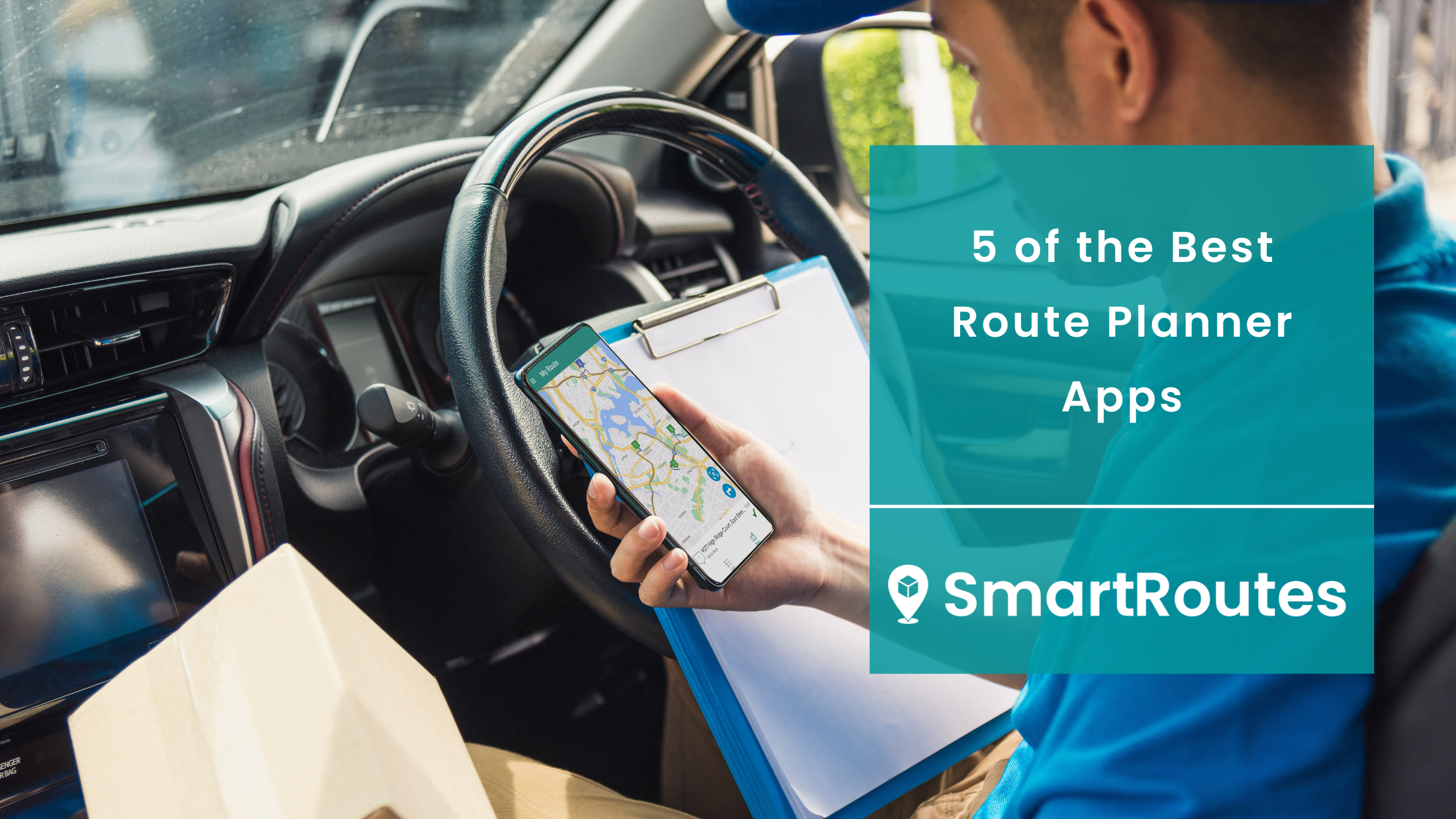 What is a route planner app?
Route planner apps ensure that while you are out on the road doing deliveries or making calls and visits, that you are doing so in an organized and efficient manner. This can determine the success of your job or business. Route planning is so important when it comes to making delivery operations efficient. Route planners help you to plan out your deliveries in the most optimized manner in order to shorten your time spent out on deliveries, send our automated notifications when orders are nearby the final destination, easily capture proof of delivery and so much more!
Having the right delivery route planner can help you to make more deliveries per route or visit more customers on your sales route. There are many options out there when it comes to route planning, but we've put this guide together to help you find the best 'route planner app'.
What you will learn about in this article:
What to think about when buying a route planner app
Some specific considerations to take into account when you are looking for mobile route planning apps are:
Route planner usability/UX
When it comes to mobile apps, one of the most important characteristics is always going to be the UX (user experience). When it comes to route planning apps, the user experience takes on an even bigger level of importance.
If you're relying on a mobile app to do your job to the best of your ability, you want it to do exactly what you want with minimal effort and stress. In particular, if a mobile app is out on the road, you don't want to have to pull over to reroute to look for your next stop. Even things like dispatch notes telling the driver that this is a no-contact delivery can be crucial.
A clean interface is one of the most important things for you features you'll need in a route planner app. A great user experience means that you are in the best possible mindset (no stress) to focus on making those deliveries or meeting your sales targets.
Finally, integrations with ERP, CRM or eCommerce platforms like WooCommerce or Shopify need to be simple and clear to use.
Route planner reliability
There's nothing more frustrating than doing something on your smartphone, only for it to crash when you need it most. Unlike desktop and browser-based apps, some mobile apps can be a little less reliable than you'd expect.
With route planner apps, you can't afford to have them crashing during your day, delaying your journey and impacting your workflow. Every minute lost to an unreliable mobile app can impact your performance.
Best value route planner apps
If you are looking for a standalone mobile app for creating and managing routes, you're going to want the best bang for your buck.
Not all apps are created equal, and the differences in what you get from a free, freemium and paid app can sometimes be hard to decipher from the description in the store.
Some of the limitations with free apps can be: max number of stops per route and limited additional features. We'll take a look at what some of these are for each of the individual apps we'll cover below.
There's no question that paid apps provide a lot more features and flexibility, so it may be a case of first identifying your needs, and then deciding how much you'll need to splash out to get the job done efficiently without any roadblocks.
Customer support
Even the very best apps can have their off days, but it is best if they're at a minimum. When issues do occur, having a responsive support team on the other end of the help button can make your life a lot easier. We'll take a look at some of the most responsive support teams which have received praise from their users.
Top 5 route planner apps on the market
So, let's take a look at some of the best route planner apps on the market.
Google Maps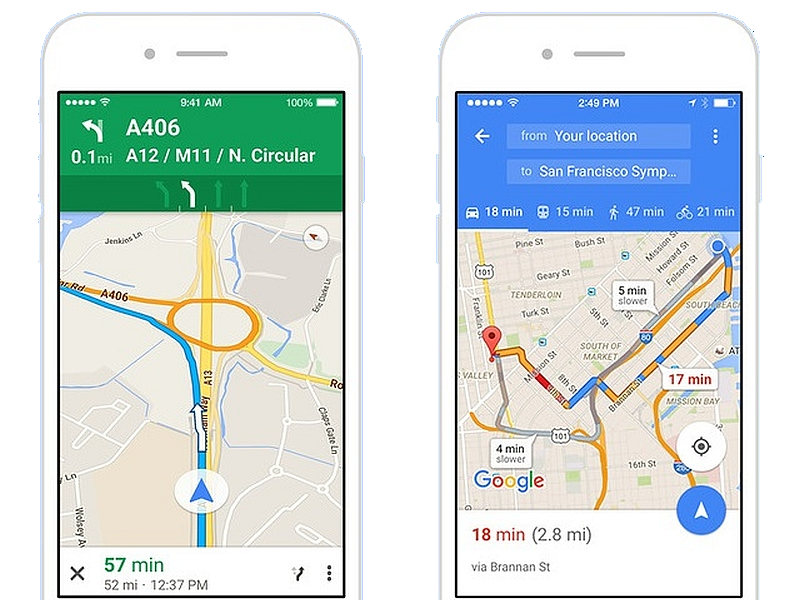 Whilst it might not be the most comprehensive route planning app on this list, it does deserve its place. As one of the first routing and navigation apps available on smartphones, Google Maps has got many of us to where we needed to go over the years. Its functionality is limited, but it is rock-steady in its reliability. Google are leaders in the tech space, and as such, they don't often get it wrong when it comes to their technical products.
As a free solution, it will allow you to plan routes of up to 10 stops. It's a free solution and comes as standard on all Android devices. It can also be downloaded from the apple app store for free on all apple devices.
One of the main drawbacks in addition to the 10 stop limit, is that Google Maps doesn't actually optimize routes. That is to say, it won't always find the most efficient route to serve all 10 stops.
Usability: 4 stars
Reliability: 5 stars
Value for money: 5 stars
Support: 3 stars
SmartRoutes Route Planner App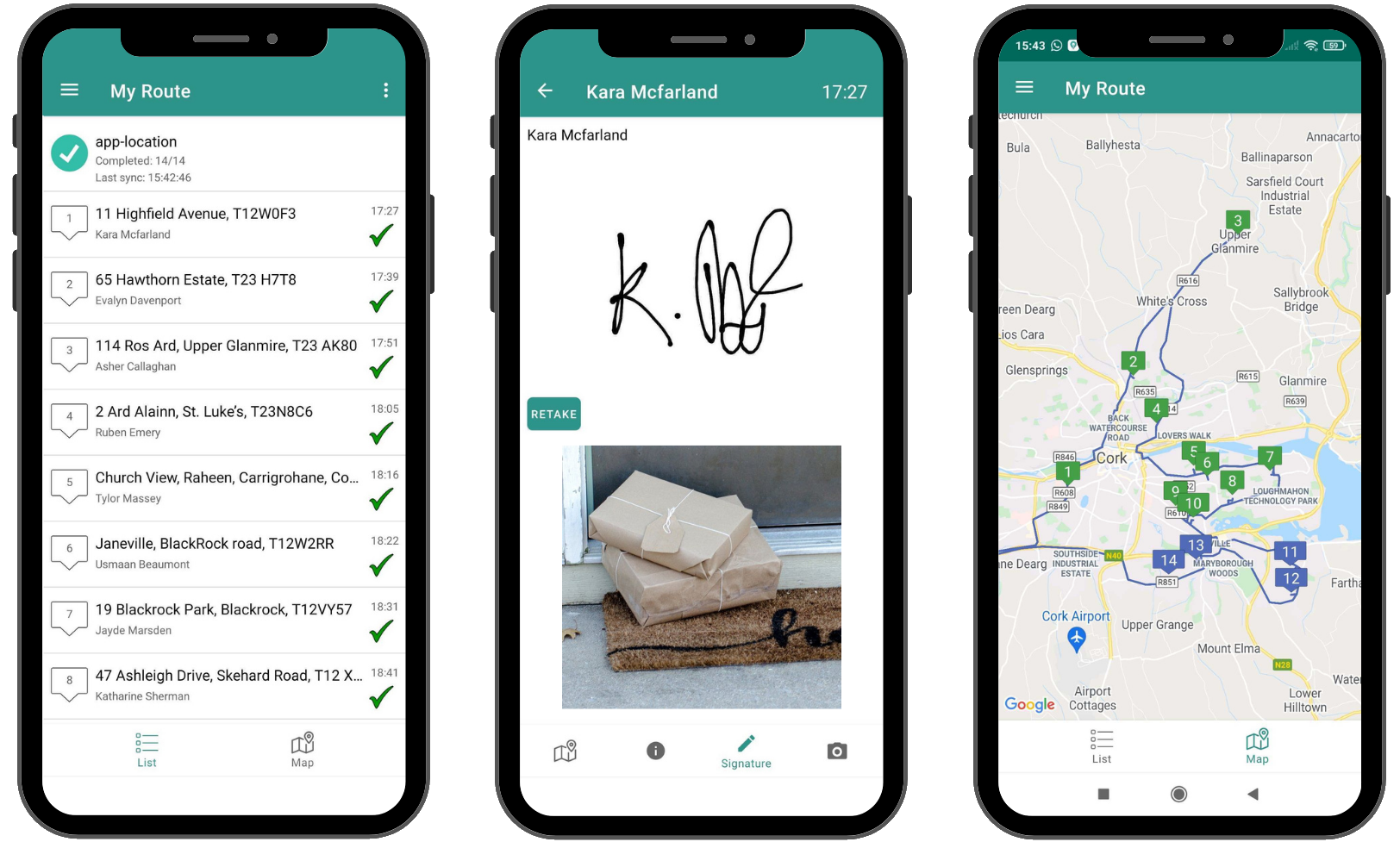 We may be a bit biased, but we have built what we consider to be one of the best route planning apps available on mobile devices.
SmartRoutes bills itself as a delivery route planner and allows users to create routes with unlimited stops. The interface has been updated in the recent past and it is now a user-friendly solution that allows you to plan routes in a matter of minutes.
SmartRoutes solves for the two main issues with Google Maps; it optimizes routes for maximum efficiency and it allows more than 10 stops. Navigation is done through Google Maps within the app, so you'll still have the benefit of a familiar interface while driving.
There are some nice delivery-specific features available on the app too. Dispatch notes can be added to stops, and proof of delivery and driver notes can be captured at the drop-off point and accessed in your route history at a later date.
If you're using a route planner on a daily basis, it will provide great value for money at $29 per month. There's also a 7-day free trial to get to grips with it before you decide if it's for you or not.
Usability: 5 stars
Reliability: 5 stars
Value for money: 4 stars
Support: 5 stars
SmartRoutes Route Planner App
Save time and money in delivery management. Cut carbon emissions. Get oversight on your fleet. Delight your customers with superb communication tools.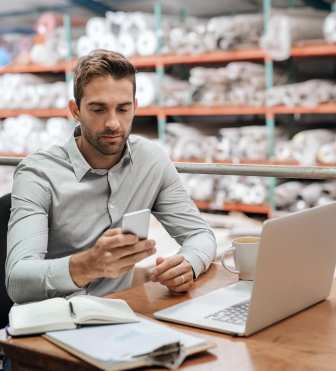 Circuit Route Planner App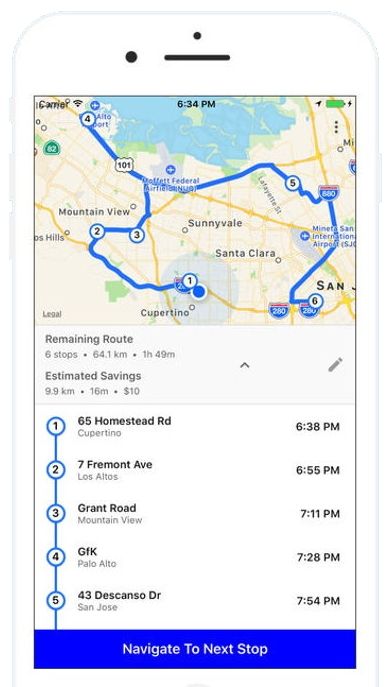 Circuit has been around for the last few years, and has found a lot of favor with delivery drivers and couriers, particularly in the UK.
And it's no surprise.
Circuit is a very solid app and offers a very nice interface that you can pick up a figure out in seconds. We mentioned at the start of this article that usability is one of the most important factors for any mobile routing app you'll use as part of your job, and Circuit really does nail this.
Circuit for Teams offers a free trial of the app, but it does limit you to 10 stops per route, so it can be hard to get a full feel for it before forking out your hard-earned $20.
It also lacks some delivery specific features like photo proof-of-delivery and notes if that is something you need for your work.
Overall though, it's well reviewed on both iOS and Android and the paid version is good value for money at $20 per month.
Their support team also seem pretty responsive on both stores, so kudos to them on that.
Usability: 5 stars
Reliability: 4 stars
Value for money: 3 stars
Support: 5 stars
RoadWarrior Route Planner App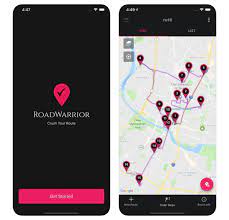 Like Circuit, this one has been around for quite a few years and focused on delivery driver app functionality. It actually predates Circuit, and is more popular in the United States.
RoadWarrior is also available on both Android and iOS, and has a really low price entry point at $10 per month. This has made it a hit with Fedex drivers, particularly as they get to grips with unfamiliar routes.
The user interface is a lot more clunky than its SmartRoutes and Circuit counterparts though. We do think this is a drawback for drivers who want to onboard quickly and avoid messing around with their routes on the go.
The free version of the app only offers 8 stops per route, so it isn't much more use than Google Maps. There's also a limit of 120 stops per route on the $10 package so be aware if you are doing super high-density drop routes.
Some users have noted some issues with navigation and address accuracy too, so it might be something to note if you're using the trial for a few days.
Usability: 3 stars
Reliability: 4 stars
Value for money: 4 stars
Support: 3 stars
Zeo Route Planner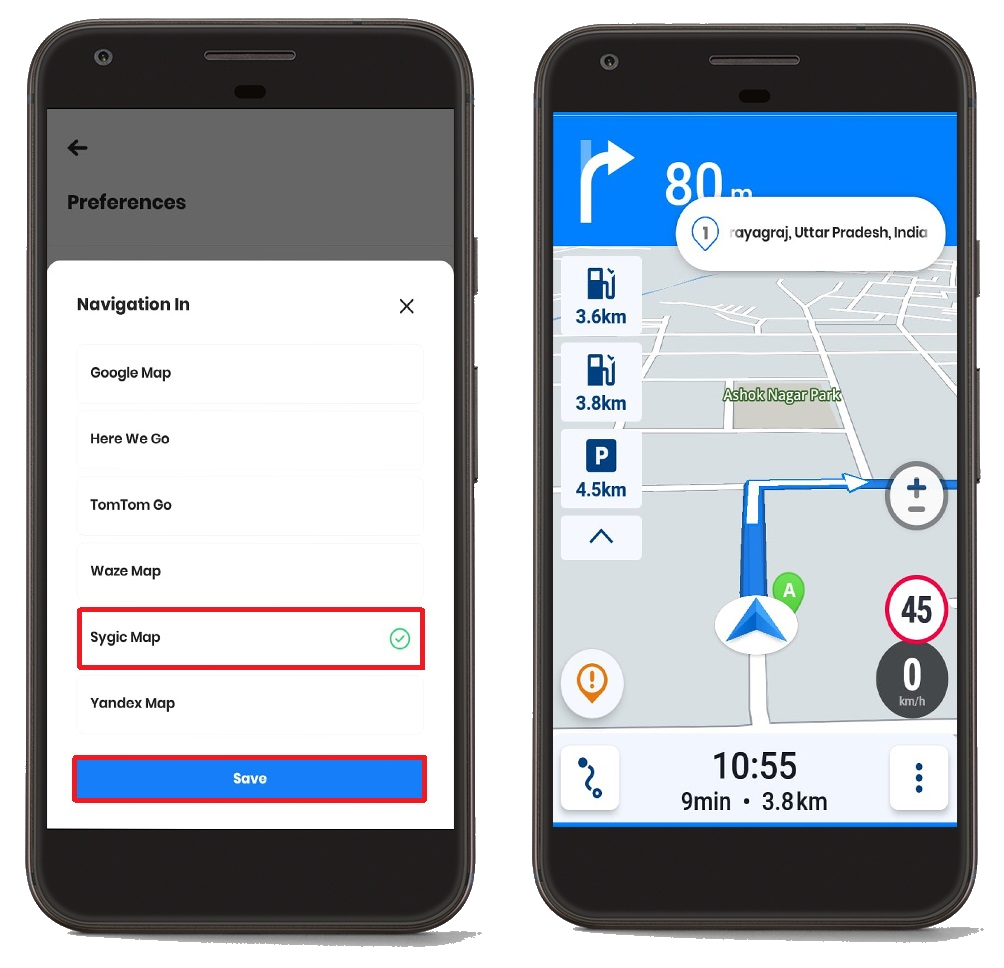 This one is a lesser-known route planner but one that merits its inclusion on our list.
The user experience of the Zeo app is one of the best we've seen. It is a simple app that lacks a lot of features, but it certainly does what it is supposed to do pretty well.
It has a higher upper limit of stops on the free plan than some of the others on this list like Circuit and RoadWarrior, with a cap of 20. This is an unlimited free usage too so it should give you a good opportunity to see if it suits your needs.
It lacks any delivery management specific functionality that you might want if you're using it as part of your work, but that's to be expected at $15 per month. In fact, it does allow you to upload driver manifests and use voice input, features that are lacking in some of the others on this list.
It's very well reviewed on both the Android and Apple stores, so it's definitely worth checking out. As for support, their help desk is located in India, so this may be an issue for UK or US users. The responses to reviews on the store are a little generic too, so might be something to consider if you are using it on a daily basis.
Usability: 5 stars
Reliability: 4 stars
Value for money: 4 stars
Support: 3 stars
Which is the best route planner app for me?
Simple answer, the one that best serves your needs and gives the best delivery experience for your customers.
Before downloading any of the above, identify how often you will use the app, how many stops you will complete per route and what extra features would be of help.
We have included links to each of the route planning apps websites, so feel free to check them out and download the free versions of each from the respective app stores on your mobile dev device.
If you are completing deliveries as a driver or business, SmartRoutes android and iOS apps are some of the most complete on this list. You can sign-up for free here, or you can download the app directly from the respective app store below to try it out for a week.