Which is better Circuit or SmartRoutes?
There are a lot of great delivery management platforms out there. Here we look at two of the best - SmartRoutes and Circuit - to compare and contrast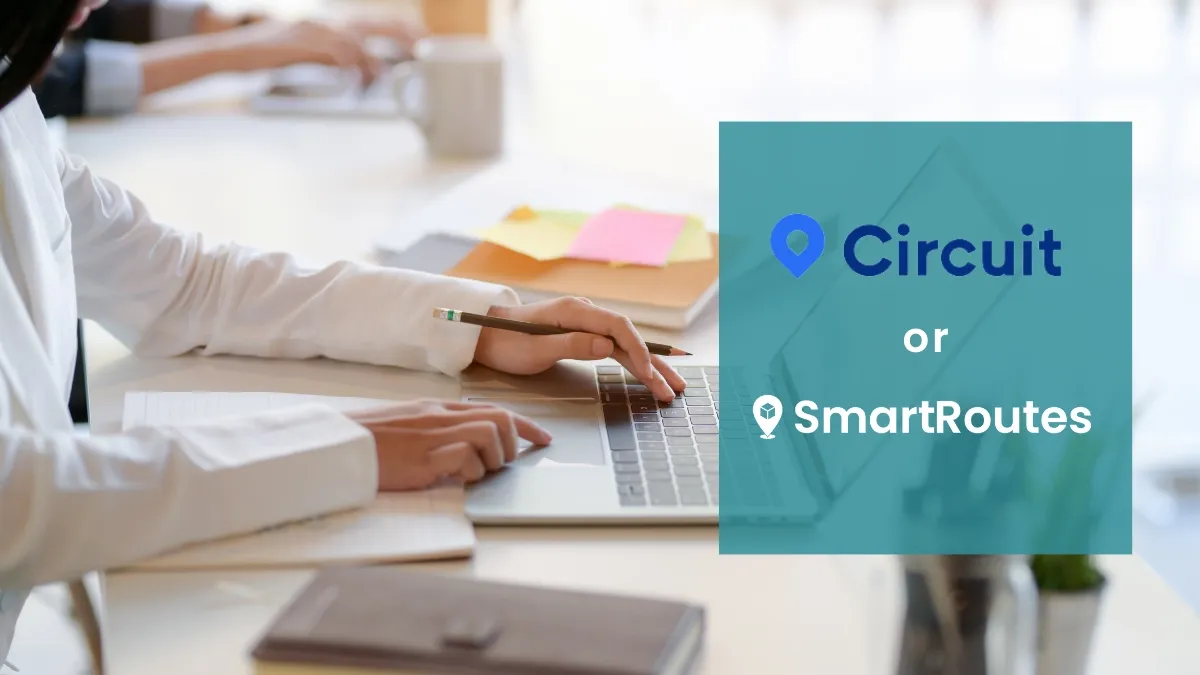 Deciding on a route planning and optimization platform for your business is a big decision. It is one that can drive efficiency and insight into how your fleet operates and the experience your customers have with your brand. Getting this decision right is important and finding the right platform for you isn't always easy. Circuit app is a well-known platform that many drivers use for route optimization and now they have a Circuit for Teams product that is aimed at delivery managers. The purpose of this article is to compare and contrast Circuit with SmartRoutes and see which might be the best solution for your business.
The use case for route planning software is clear. Manual route planning is incredibly time consuming and the routes created are always less efficient than those created by algorithmic solutions. Without delivery management software like SmartRoutes or Circuit for Teams, you cannot see what is happening with your drivers in the field. You also cannot notify customers accurately of delivery times. Inefficient routes and fleets that are invisible to you are not good for business and they are not good from a carbon emissions standpoint. So let's take a look at two solutions that can solve these problems for you.
SmartRoutes solves last mile challenges for you
Save time and money in delivery management. Cut carbon emissions. Get oversight on your fleet. Impress your customers with superb communication tools.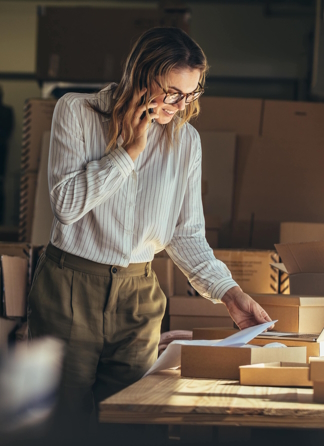 SmartRoutes vs Circuit
When we are looking at delivery management systems we need to factor in a number of goals. Circuit is a heavily promoted tool that has a wide customer base, particularly among individual drivers who want a simple app to optimize routes quickly. SmartRoutes is a full featured enterprise solution that is also affordable for small businesses and provides a total overview on delivery operations with tiered plans.
Driver app
Both platforms include mobile apps that are downloadable for drivers in iOS and Android. Addresses can be imported directly into these apps to create routes. Alternatively, the address lists can be imported into the web platform and synced across to the mobile devices. The delivery driver apps are both intuitive and allow POD capture and driver notes. The SmartRoutes app also allows SMS templates to be sent directly to customers.
File importer
Files can be imported by .csv or .xl and can also be input manually. Integration with third party platforms is possible with SmartRoutes to automate this workflow and create a seamless flow with, for example, your ecommerce system.
Route optimization
Route optimization is available with both platforms and works off algorithms that draw from travel time data. In addition, SmartRoutes allows you to adjust the algorithm to take into account things like driver skills, priority stops, zonal territories and time windows. Circuit also allows for prioritization and time windows.
Route planning dashboard for teams
Route planning can be done with unlimited drivers and routes and takes into account some of the items mentioned above like driver skills, territories, multiple depots and time windows.
Fleet tracking
Fleet tracking is managed with GPS tracking on the driver mobile app. Both platforms have a vehicle tracking portal for delivery managers to see where vehicles are in the field in real-time.
Proof of delivery
Both platforms include proof of delivery functionality in terms of photo proof and e-signature capture. SmartRoutes also allows for barcode scanning using the mobile app and label printing.
Customer notifications and live package tracking
In Circuit, customer notifications are confined to SMS and email templates. With SmartRoutes there are a host of options. You can set up the SMS and email templates, you can automatically send SMS messages based on driver proximity to the customer, you can have drivers send templated messages while they are out on route, and you can give customers a live-package tracking map with their location and the vehicle live location. This cuts missed deliveries to a minimum and gives customers a great delivery experience.
Territory management
Territory management is included with SmartRoutes allowing you to create zones and assign a zone to a driver or drivers. This means you can now automate any delivery stops in that zone to that driver/s. This is used to better allocate deliveries to drivers and allow them to build a local knowledge of an area. It is sometimes used by field sales or service teams to carve up territories and give them to a specific field rep.
Shopify/WooCommerce integration option
Integration of data with the most common eCommerce providers worldwide like Shopify and WooCommerce is available on both SmartRoutes and Circuit plans. This integration allows for superb streamlining of online orders with delivery routes that avoids the need for any person to be involved. Orders are made and assigned to drivers automatically with customers automatically updated of delivery times.
Multi-depot structure
Comes with all Enterprise packages in SmartRoutes allowing larger organizations to create a total oversight on their regional or national operations. With Circuit this functionality is not available.
Custom API/FTP Integration
Available with SmartRoutes and Circuit depending on requirements and may incur additional costs to implement.
Pricing
SmartRoutes is more affordable per vehicle and includes more functionality in each of its plan types compared to Circuit for Teams.
Circuit or SmartRoutes comparison decision?
To conclude, it should be noted that both solutions are highly valuable to any business doing deliveries and can be used in most countries. Deciding which one is right for you depends on your functionality requirements and budget but it should be clear that SmartRoutes provides incredible value for the price points above.
If you would like to know more about the SmartRoutes platform then contact us today and a member of our team will be in touch shortly.
Frequently asked questions
1. What is Circuit?
Circuit is a route optimization platform designed to assist businesses in streamlining their delivery or service routes. It offers a range of tools to plan, optimize, and manage routes efficiently. With features such as real-time tracking, scheduling, and optimization algorithms, Circuit simplifies the complexities of route planning.
2. How does pricing compare between Circuit and SmartRoutes?
Circuit starts at a higher price point, beginning around $100 per month, requiring a minimum purchase for at least two drivers. In contrast, SmartRoutes presents a better value starting point at just $32 per month. Additionally, SmartRoutes offers a more flexible subscription model, allowing users the option to purchase a single subscription on any plan. Furthermore, SmartRoutes implements a per-vehicle pricing structure rather than charging per driver. This means that businesses with multiple drivers operating across different vehicles are charged based on the number of vehicles, resulting in more cost-effective operations.
If you enjoyed this blog, you might also be interested in: