Address Validation
Address Validation ensures that you find the correct location every time you do a delivery. Learn how we do it at SmartRoutes.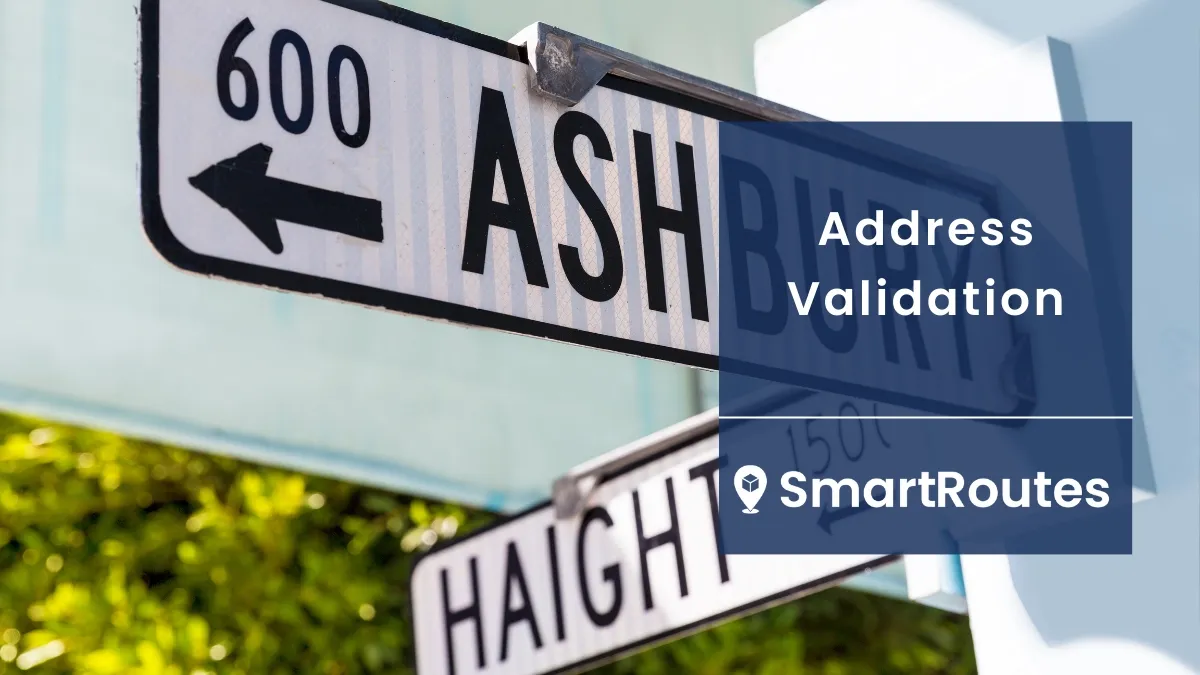 Ensuring deliveries make it to the correct address and at the correct estimated delivery time is the bread and butter of the courier and logistics industry. Mis-deliveries and late-deliveries can contribute to lost time and profits, driver stress and poor customer satisfaction. When examining the operational efficiency of a logistics business, it should surely be one of the first metrics up for analysis.
In research conducted in the UK by Ofcom in 2019, over a third of those surveyed (36%) said that their mail had been mis-delivered. Whilst this doesn't account for private logistics and delivery firms, it does give an indication of how often goods are mis-delivered.
But what is the root cause of this figure? We would bet it has a lot to do with incorrect and incomplete addresses.
So how do we go about eliminating this problem?
Through robust Address Validation.
What is Address Validation?
Just as the name suggests, it's ensuring that an address exists, it is correct, and that it is ascribed to the correct geographic location. It is typically done when a user searches for an address that is incorrect or incomplete.
Address Validation for deliveries is critical and can be the difference between a profitable and unprofitable delivery service.
Dealing with the consequences of invalid addresses can result in hours of time lost to collecting and re-deliverings parcels, road-side re-routing and and dealing with customer queries and complaints.
How does SmartRoutes help?
At SmartRoutes, we know that valid addresses underpin any great delivery service. That's why we have a number of ways to ensure that addresses are correct:


Postcodes & Eircodes
Adopted in the UK between 1959 and 1974, postcodes are unique alphanumeric codes attached to each individual address throughout the UK. Similarly, in Ireland, Eircodes have served the same function since their introduction in 2015.
Many couriers, logistics companies and in-house delivery teams use Postcodes as a 'shorthand' way of planning routes. This is more time-efficient and because each one is unique, it avoids any errors with similar names addresses.
At SmartRoutes, we allow users to plan manually using postcodes and eircodes, or even by uploading the postcodes of delivery locations directly through CSV or API.

Longitudes and Latitudes
The invention of a geographic coordinate system can trace its roots back to the 3rd century BC. It is on the basis of this system that cartographers and geographers divide the Earth into longitudes and latitudes.
Despite all the advances of modern technology, it's a system that is as efficient as any today. At SmartRoutes, we use long-lats to ensure that goods get delivered to the exact location they're meant to.


What3Words
In spite of everything, addresses just don't always point to the right location. For those of you with experience in deliveries, you'll know that named houses, farms with numerous entrances and secluded cottages can be a pain. It's likely you've been half a mile up what 'looked-like' a road before you knew it.
What3Words makes delivery locations more accurate than ever before. The guys at What3Words have divided the world into 3 metre squares and gave each square a unique combination of three words.
The solution has resulted in countless mountain climbers, kayakers and other adventurers being saved from remote locations. Just the same, it can be valuable to delivery drivers. 3 metres squared can be as specific as a doormat or a window.
SmartRoutes compatibility with What3Words means you can update customers addresses on the database, and ensure that drivers know exactly where to drop future deliveries. So, every time a delivery comes in for a certain address in future, the driver knows exactly where to go, saving on time and stress.
As mentioned at the outset of this blog, address validation for deliveries must be robust. It's why we have focused attention on getting it right. If you or your drivers have been having problems with incomplete or incorrect delivery addresses, get in touch below to see how we can help.
If you enjoyed this article and would like to learn more about delivery management software, you can check out our blog here.