5 Alternatives to Routific route planning software
Routific is a great platform for managing deliveries and local fleet operations but, like all software solutions, there are alternatives for you.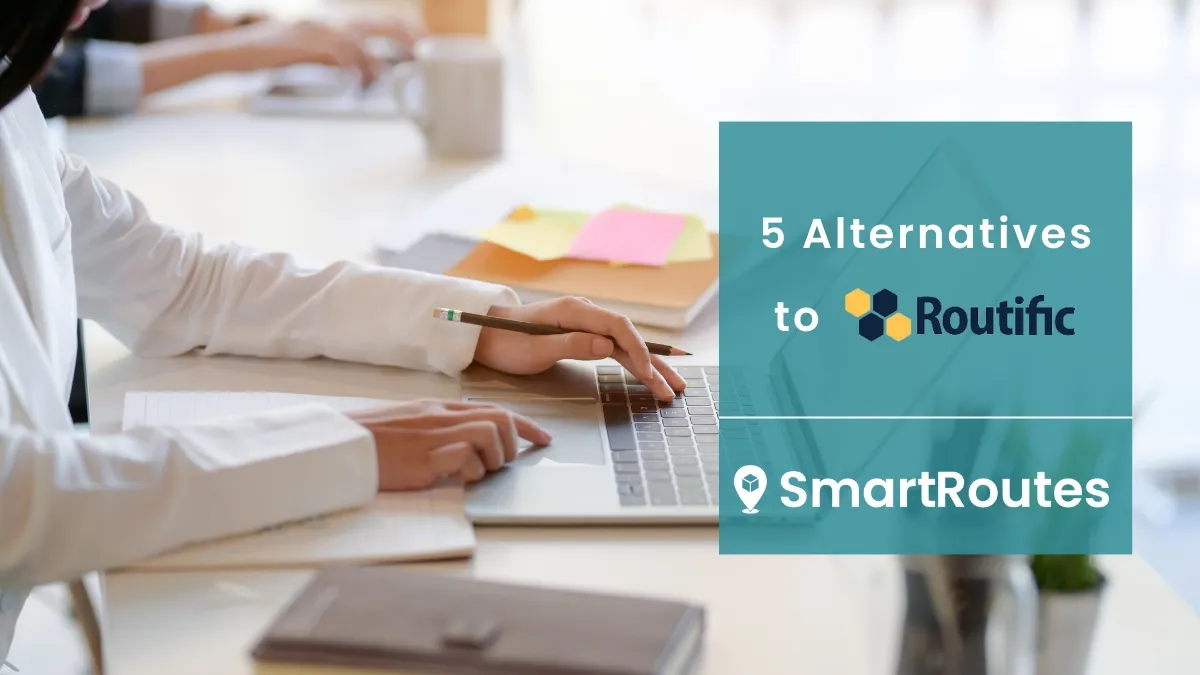 Routific is a great platform for managing deliveries and local fleet operations. For anyone struggling with the challenge of the travelling salesman problem Routific is a great solution. Like all software solutions though it does have its limitations and it is important to understand the full landscape of delivery management solutions available to you.
When you are using delivery route planners it is probably because cost savings are important to your company and, using Routific, it can be that the savings made through the platform are simply handed over to the vendor. In other words, it is critical to keep an eye on the return-on-investment of using Routific versus an alternative provider. If there is one thing that comes up again and again in Routific reviews it is how expensive the platform is.
It is good to ask a few questions to help you decide if Routific, or one of the other solutions available, are the best fit for you.
Is budget important to you?
Do you need a full set of features and integration possibilities?
Is support based at Pacific Standard Time going to work for you?
Do you want your customers to have a live tracking map?

If you are considering moving from Routific it is probably a mixture of price and functionality that is behind the move.
Here we'll review five Routific competitors to show you options that can replace Routific effectively and potentially for less money.
1. SmartRoutes
SmartRoutes is one of the most complete delivery management solutions for businesses that are serious about getting packages to doorsteps.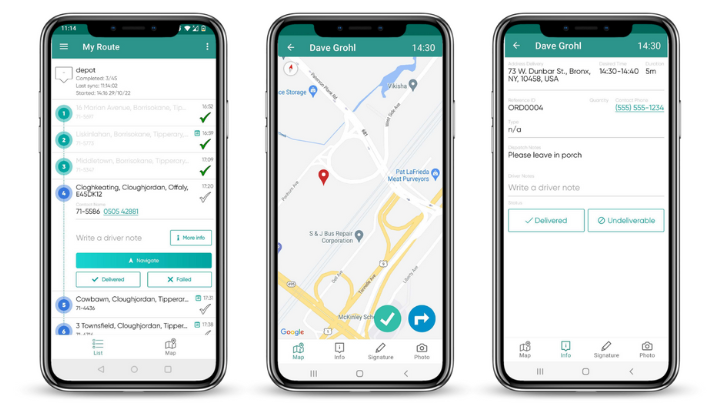 SmartRoutes bills itself as a delivery route planner and allows users to create routes with unlimited stops. The interface has been updated in the recent past and it is now a user-friendly solution that allows you to plan routes in a matter of minutes.
SmartRoutes has outgrown the simple 'delivery route planner' title and become a full-service delivery management software that has similar functionality to Routific. The user interface and mobile apps have also been overhauled to make it a much simpler and easy to use tool than most on the market.
SmartRoutes solves for the two main issues with delivery route planners; it optimizes routes for maximum efficiency and it automates much of the dispatch management and customer communication requirements. Navigation is done through the map apps on the driver phone so they can choose their favorite and will have the benefit of a familiar interface while out on delivery rounds.
If you're using a route planner on a daily basis, it will provide great value for money at $29 per month. The similar functionality and lower price tag is hard to beat when making a switch from Routific.
What you can do with SmartRoutes:
Let drivers get their routes assigned automatically
Give them clarity on their working hours for the day
Give dispatch notes to drivers by individual stop/customer so they know exactly what to do
Allow drivers to navigate their route effectively and on-time
Allow drivers take driver notes for end-of-day reports without having to talk to dispatch manager directly
Record signatures, notes and proof-of-delivery
Let driver routes be tracked in real-time to prove out efficiency and record work done
Improve data protection and security with a totally digital process
Rating
Usability: 4 stars
Reliability: 5 stars
Value for money: 5 stars
Support: 5 stars
SmartRoutes - The Routific Alternative
Save time and money in delivery management. Cut carbon emissions. Get oversight on your fleet. Impress your customers with superb communication tools.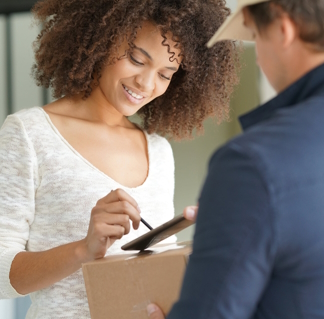 2. Tookan
Tookan is an order management platform that offers common features such as route optimization and route tracking, but also offers services catered towards on-demand delivery courier companies.
Tookan Pricing
Early stage ($15/month), Startup ($49/month), Growth ($159/month), and Standard ($299/month)
Tookan pricing is similar to Onfleet's (below), in that it's a per month rate with unlimited drivers but a limited amount of deliveries. However, unlike Onfleet and other Routific competitors, what changes from plan to plan isn't Tookan's features but how many deliveries you can make per month.
Rating
Usability: 3 stars
Reliability: 3 stars
Value for money: 2 stars
Support: 3 stars
3. Onfleet
Whereas Routific is mainly for small businesses, Onfleet is a delivery management tool that is used by large fleets that are dealing with a high volume of monthly deliveries. This is reflected in Onfleet's flat rate charging model.
Onfleet Pricing
Onfleet pricing: $149-$1999/month
Onfleet charges a flat rate per month but also limits the number of tasks (stops) your delivery team can complete each month.
This is a different approach than Routific and other Routific competitors such as SmartRoutes, who charge per vehicle and put no limit on the number of stops you can make per month. Depending on your fleet size and your average monthly volume, Onfleet's pricing model may not work for you.
If you're leaving Routific because of missing functionalithy then you are likely to be switching to their Premium or Pro Plans at $799 per month or $1999 per month. This might be a lot to swallow in terms of price hike for the switch.
Rating
Usability: 5 stars
Reliability: 4 stars
Value for money: 2 stars
Support: 4 stars
4. Zeo Route Planner
Zeo Route Planner is a basic route planning app from India that costs just $15 per month. It is inexpensive but comes with far less functionality than most Routific users might be used to. So, if you are finding Routific expensive and packed with too much functionality for, say, a single driver operation, then Zeo might be a good option for you.
The route optimization included in Zeo Route Planner basic plans do not include common features such as time windows and priority stops.
Zeo Route Planner Pricing
Zeo Free: Includes up to 15 stops per route on the mobile app
Zeo Premium: $15 per month for up to 500 stops per route
Finally, Zeo Route Planner doesn't offer advanced route optimization features (such as priority stops or time constraints) with any plans. It is a limited functionality option for businesses that want to do basic delivery stops.
Rating
Usability: 5 stars
Reliability: 4 stars
Value for money: 4 stars
Support: 4 stars
5. OptimoRoute
OptimoRoute is similar to Routific in some areas (it offers route optimization, route monitoring, and customer updates) but is less sophisticated in terms of interface. Pricing is also much cheaper with OptimoRoute.
OptimoRoute Pricing
OptimoRoute Pricing: Starter ($19/month), Business ($29/month), Enterprise ($39/month)
Rating
Usability: 3 stars
Reliability: 3 stars
Value for money: 5 stars
Support: 4 stars
Verdict on which Routific alternative is best
All delivery management professionals will require these basic functionality elements if they are moving from Routific and all of our alternatives have these [or at least 4 of the 5].
Route optimization
2. Route monitoring
3. Order tracking
4. Proof-of-delivery
5. Customer notifications
What it might come down to in most cases then is cost.
Across these four core elements and in terms of value for money, SmartRoutes is the best alternative to Routific. It also provides very robust integrations with ecommerce providers like WooCommerce and Shopify. It provides all the same functionality and service but without the escalating price tag.
Start using Route Planning software today!
If you're looking for delivery route planningsoftware, you can try a 7-day free trial of SmartRoutes or speak to one of our team today. We can get you up and running in minutes and help you to make the most of it from the outset.
Frequently asked questions
1. What is Routific?
Routific is a route optimization software designed to streamline delivery logistics and route planning for businesses. It helps in planning efficient routes for deliveries, pickups, or services, optimizing routes to save time, fuel, and resources. Routific aims to enhance operational efficiency by minimizing travel time and maximizing the number of stops within a given route.
2. Is Routific good value for money?
The essentials plan, starting at $49 per month, provides basic route optimization and a driver app. However, some users may find this pricing tier limited in features compared to their business needs.
3. What size business is Routific for?
Routific positions itself as ideal for small to medium-sized businesses. However, reviews on platforms like Capterra highlight concerns about costs escalating rapidly due to the pricing structure and initial entry point. This pricing model may present hurdles for businesses within this size range to scale efficiently without encountering significantly increased expenses.
If you enjoyed this blog, you might also be interested in: