Why use route optimization software?
9 reasons why you might use route optimization software and how it can save you time, money and make your business function better.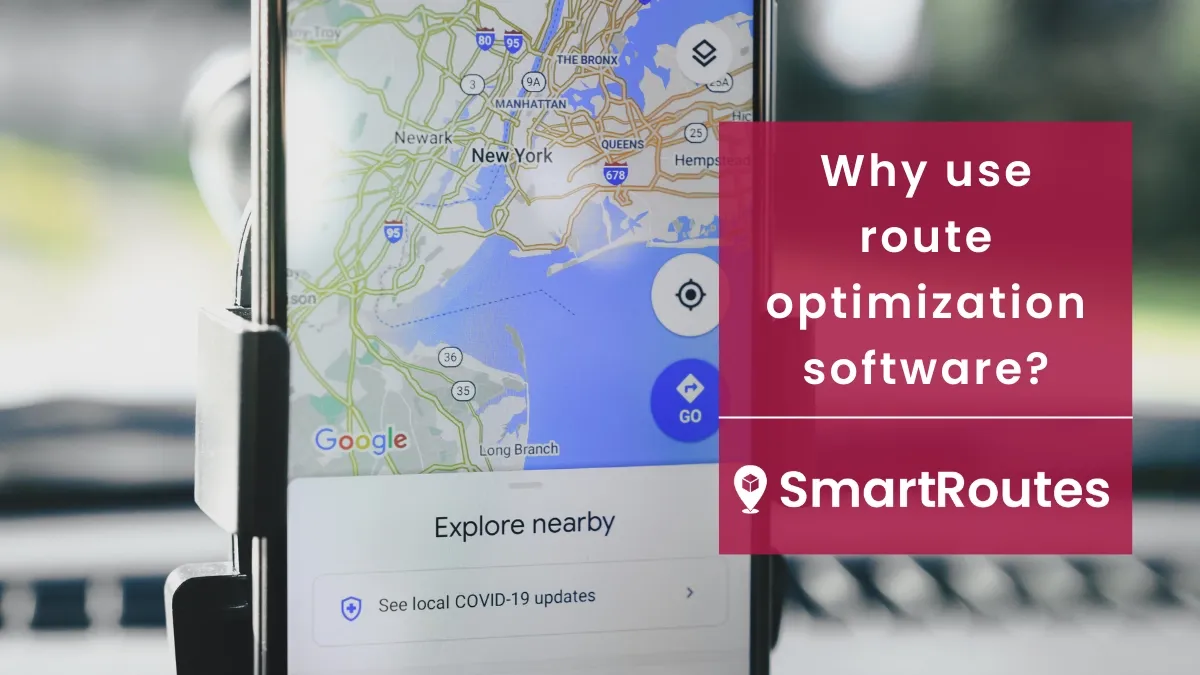 In recent times, some businesses have struggled to grow and serve more clients with pre-established, traditional methods, and limited technology. Customers are more demanding than ever, and a shift to online and multi-channel shopping has increased the volume of consumer goods on the road. In accordance, the logistics industry needs to digitally transform and quickly adopt technology to remain competitive and optimize their delivery and business operations.
A modern Route Optimization Software is a cornerstone that makes a significant difference in helping Logistics & 3PL companies to plan their operations successfully, be more productive and efficient, and include smart technology for real-world operations. This contributes to the requirement of being an eco-friendly delivery service.
Here are 9 ways modern Route Optimization Software can add immense value to a logistic service:
1) Move past inflexible and inadequate legacy routing systems
2) Manage your fleet better with live tracking and ETA
4) Real-time route modification
6) Actionable insights with accurate data
8) Greater coordination from field to depot
9) Greater ROI
1) Move past inflexible and inadequate legacy routing systems
Let's be clear what we mean by 'legacy systems'.
Many businesses will have realized the need for a way to plan and optimize their routes at some stage in the past. This would have meant turning to a solution that was built without the flexibility, nor the ability to cater for the changing transport world. We call this a 'legacy system'.
A modern logistics service understands that everything in their world is constantly changing and requires flexible Route Optimisation Software. Legacy systems, built on old frameworks and servers just don't offer the flexibility to successfully manage your ever-changing business needs and fleet. They are also rarely updated to account for changes in the transport environment due to the difficulty of doing so.
However, a SaaS business model, with cloud-hosted software offers continuous updates and the easy addition of features is the answer for the modern, dynamic logistics world. The flexibility and the ability to deploy changes in a matter of hours ensures you can plan and route in confidence that your system is fit-for-purpose.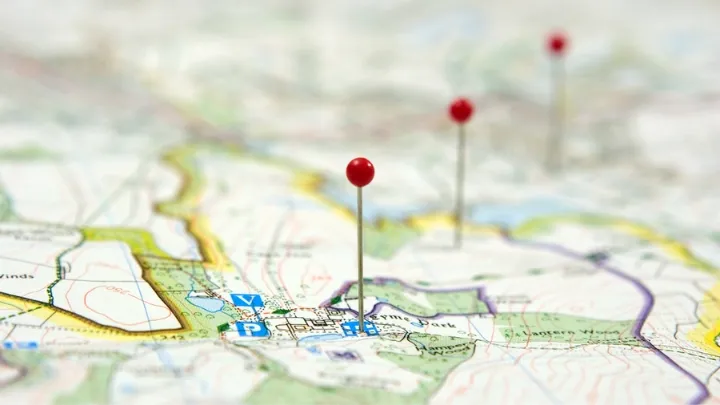 2) Manage your fleet better with live tracking and ETA
Efficient Logistics & 3PL services depend on excellent fleet management.
Real-time insight into the planned delivery of goods and services improves your business's competency.
By removing the guesswork with a modern Route Optimization Software, you can provide yourself, your admin staff, your drivers, and your customer with greater insight and clarity. With Live Tracking support, you can keep a constant tab on your drivers and know where they are at any given moment. Collecting their live data and monitoring their progress, the business can estimate the time of arrival to each location saving time, money, and resources. Last mile carrier tracking is a great way to improve the overall delivery experience.
3) Perfect route planning
A Logistics or 3PL business thrives with perfect Route Planning. Route Optimization Software that helps to route and plan better with the addition of;
Live data
Fleet tracking
Enabling efficient multi-stop routes
Routes optimized with all the business-critical parameters
Flexibility to add mid-day and impromptu orders into the workflow
Your planning is about hitting all your stops at the right time. The perfect route planner will allow you to utilize postcode, Geo coordinates, or even modern third-party solutions like What3Words.
Route Optimization with SmartRoutes
Reduce cost per delivery by at least 33% versus traditional planning and allow you to factor in complex variables like time windows, load balancing, zonal territories and even vehicle variables to avoid missed deliveries and deadlines.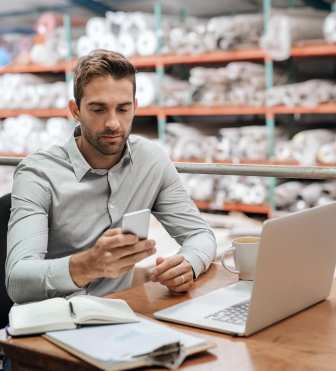 4) Real-time route modification
The advancement of modern technology has provided the opportunity to improve your business operations. But these opportunities have also driven increased expectancy on the customer side for on-demand services.
Todays' businesses have to be flexible to meet these customer's demands or risk being overtaken by competitors that rise to them. . For example, annual shopping events such as Black Friday and Cyber Monday see consumers from the UK alone, spending a combined 8.56 billion British pounds during Black Friday weekend and Cyber Monday. To deliver this volume of products in such short timeframes, Logistics & 3PL companies need to be ready to capitalize on deliveries becoming available at any moment.
A smart and modern Route Management Software is a lifeline here. Features of a modern Route Management Software include:
Last-minute order allocation
stop sequence re-optimisation
ability to replan routes at short-notice based on driver availability
Route Management Softwares should be able to effectively recalculate at the click of a button to reflect manual driver or planner changes to the collection/drop-off schedule. With a real-time route modification system as part of a robust Route Management Suite, your Logistics or 3PL business should be able to handle whatever is thrown at it when it comes to real-time delivery services.
5) Reduce administration
Logistics & 3PL organisations typically have only two methods to choose from when it comes to Route Planning – manual or automated. Manual efforts take time and can result in headaches for your planning and admin staff. Even worse, it paves the way for poor decision-making and the resulting consequences of delayed delivery, customer dissatisfaction, and damaged reputations.
Smart, intuitive, easy-to-use, and automated Route Optimisation Software, helps to find and plan the shortest routes whilst simultaneously reducing human labour and efforts. Also, it results in reduced costs as there is no necessity to hire additional admin or planning staff and pay them to plan routes manually.
Modern routing software now takes advantage of mobile technology as well as desktop. Android and iOS apps that allow drivers to easily follow delivery routes out on the roads can save them hours in looking for addresses and manually re-routing on the roadside.
Streamlining and automating Route Planning should be welcomed as a success for any Logistics or 3PL business and is evident in SmartRoutes integrations with WooCommerce and Shopify that automate online ordering to delivery management.
6) Actionable insights with accurate data
The Logistics and 3PL business is a challenging one. Taking the products from the warehouse and delivering them to the buyers requires a trusted fleet of vehicles and expert resources to manage them. The real challenge then lies in keeping your promise and delivering the products safely and on time, 24/7, 365 days a year.
A modern-day Logistics or 3PL business is constantly focusing on their data to monitor and improve performance and spot opportunities to improve their workflows. A smart Route Optimization Software helps with data streaming across the network, allowing users to have access to accurate and useful information. Access to historical route & vehicle data helps Logistics & 3PL businesses to make their service better and more customer-friendly by utilising actionable insights produced directly from the system.
A robust, easy-to-read reporting capability should reduce the need for manual analysis, and highlight trends and/or inefficiencies in your operations.
7) User-friendly dashboard
A comprehensive route optimization service helps provide a birds-eye view of operations and aids accurate and confident decision-making. Having all the data and insights available on a user-friendly dashboard helps users to quickly understand the performance of every aspect of the delivery operations and to take necessary, agile actions in the confidence that they are doing the right thing.
When you consider the heavy workload of a Logistics or 3PL team, a crystal clear dashboard with an easy-to-use, intuitive interface helps businesses to work with confidence and overcome the challenges of decision-making.
8) Greater coordination from field to depot
Route Optimisation Software brings you, and everyone within your business closer together and allows you to align on key goals and targets.
Most route optimization software offers both the desktop and mobile solutions, helping business owners and admin staff to take on the fly and more measured actions whilst remaining communicative and transparent with customers and colleagues. Proof of delivery can be captured in the field by photo, esignature or barcode scan and transmitted back to depot for reporting.
Communication is critical to the success of any business, but even more so when they are responsible for constantly moving vehicles and goods.
9) Greater ROI
The truth is, we're all aiming for the same thing in businesses, return-on-investment.
Route Optimisation Software should ultimately bring real, measured value to accounts. By reducing miles, costs, and admin, your technology should not only make life easier but also make it more profitable.
By implementing a Route Optimiser, you'll quickly see your investment reaping its dividends. By contrasting route data before and after the implementation of a Route Optimiser, you'll quickly see the real value it brings to your business.
Are you ready to integrate a modern route optimization software into your logistics system?
If you're still using free software for your route planning and optimising, or even planning and routing manually, it may be time to make the jump and integrate with a dedicated Route Optimisation Software.
Such software has been proven to reduce mileage, fuel, and admin time by upwards of 30%, so it makes complete business sense.
Start using Route Optimization software today!
If you're looking for delivery route optimization software, you can try a 7-day free trial of SmartRoutes or speak to one of our team today. We can get you up and running in minutes and help you to make the most of it from the outset.