3PL Software: Case Study
A case study for any 3PL provider of delivery or third-party logistics to clients. We look at how route optimization and analytics software helps with efficiency and reporting.
Deliver-It
When third-party logistics (3PL) company, Deliver-it, approached us to be their delivery route planner they had just onboarded a new client who had presented them with a great opportunity. In order to accept the contract, Deliver-It faced a challenge. The new contract meant that owner, Barry Rabbitt, would need to increase his fleet and hire new drivers and become more efficient.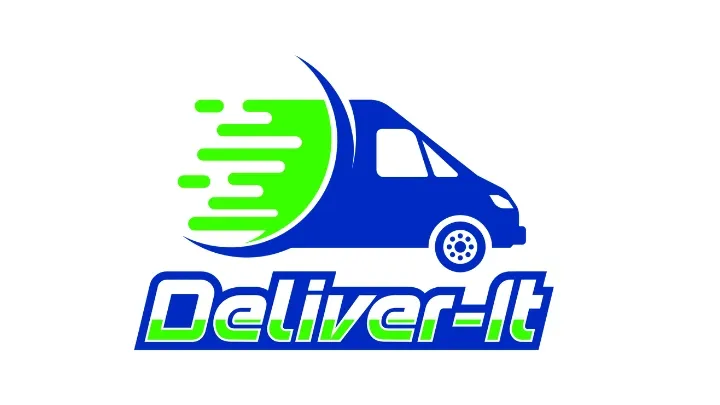 What we will take a look at in this case study:
3PL Deliveries Solution
Deliver-It had received the data on where his drop-offs would be and the predicted volume and frequency of orders from the new client. They could then upload this data and optimize his routes and vehicle designation. In doing so, he was confidently able to guarantee that he could meet his customers demands and obligations.
Once the new contract started, Deliver-it were able to immediately begin using SmartRoutes' courier software. Each evening, their client would send over the order list, delivery addresses, and any specific dispatch notes pertaining to them. Previously, they would have had to manually plan which vans would take which items. Now, however, Barry simply needed to upload the data from his client to the SmartRoutes Desktop Route Planner. The planner did the work for him and at the click of a button, he was able to send all his routes directly to his drivers.
Initially, Barry had queried how receptive his drivers would be of the app. At SmartRoutes, we've worked hard to make our app completely user-friendly and intuitive. Not alone did drivers embrace the app, but they reported that it made their job easier. They could now see their routes the night before, keep track of any undeliverables and keep all their POD's securely.
Throughout the day, Barry was able to keep track of all his vans and drivers from his route planning dashboard. This visibility and oversight of his new drivers was critical and put his mind at ease. It also meant that he was able to give his client real-time ETA's updates on the deliveries.
The Goals
Integrating new client & existing customer/drop-off data to speed up onboarding
Putting a system in place that would make multi-drop routing as efficient as possible, saving on time, money & resources
Establishing a way of bulk distributing routes to drivers the night before
Keeping real-time oversight of van locations throughout the day and track proof-of delivery
Key Features for Deliver-It
Route planning
Inadequate planning of last-mile deliveries can result in a significant increase of 20-40% in overall logistical costs, making your operations unprofitable. Poor planning  of last mile delivery leads to extended time windows and missed deliveries, ultimately causing customer churn. However, you can resolve this issue by implementing delivery planning software, which will not only reduce administrative overhead but also free up your valuable time.
Route optimization
With our route optimizing algorithm, you can cut the cost per delivery by at least 33% compared to traditional planning methods. This advanced algorithm allows you to consider complex variables such as time windows, load balancing, zonal territories, and vehicle characteristics, thereby avoiding missed deliveries and deadlines. Ensuring that vehicles leave the depot fully loaded will lead to increased profitability.
Fleet tracking
Visualize your delivery fleet with a live map to manage and adjust routes in real-time. Be more efficient and take the guesswork out of delivery operations. Be less dependent on a driver's local knowledge by implementing a data-driven model of fleet tracking.
Delivery driver app
Empower your drivers with powerful tools through our delivery driver app, enabling them to optimize and navigate their delivery routes seamlessly. The app also allows drivers to capture proof of delivery and maintain constant communication with the depot through dispatch and driver notes. By implementing driver apps, you can improve staff retention and enhance overall efficiency, especially considering the average driver turnover rate of 25% annually.
Delivery management
Comprehensive delivery management is crucial for all businesses, as it helps control costs and safeguards the customer experience. Neglecting investment in delivery management can lead to a 38% customer churn and escalate delivery expenses, particularly due to repeated missed deliveries. Additionally, considering contactless delivery options is essential to protect public health.
Delivery experience
Excel at providing a superior delivery experience to your customers by keeping them informed with real-time notifications and a live package tracking portal. By minimizing missed deliveries and ensuring customer satisfaction, you can increase customer return rates and maintain better cost control for the most critical part of your logistics journey.
Proof of delivery
Ensure total security and compliance by capturing proof of delivery through e-signatures, photos, or barcode scans. Automate email confirmations to customers or your relevant ERP system for enhanced efficiency.
Delivery notifications
Maintain constant communication with your customers during the last mile with timely delivery notifications and updates sent via text or email. Automation of customer support requirements provides certainty to customers, reduces delivery windows, and improves delivery success rates, ultimately decreasing the cost per delivery and minimizing customer churn.
Zone management
Efficiently create and manage delivery zones with the help of our AI-powered system, intelligently assigning and organizing work within these areas. Enjoy the benefits of route and territory optimization, all within one platform.
Reporting capability
Transform your delivery team into a data-driven force with comprehensive end-of-day reports covering all aspects of your operation. By measuring success and continually improving performance month after month, you can optimize your logistics processes.
Multi-depot management
Expand your organization's capabilities and cater to the scope of your logistics team with SmartRoutes multi-depot management. Set up a network of SmartRoutes accounts to efficiently manage large distributed organizations, assigning Super Admin roles and regional depot managers based on specific requirements.
Customer mapping software
Our customer map acts as a visual CRM, empowering your maintenance, delivery, or sales teams to efficiently operate in the field. Easily identify customers requiring a visit or orders that need fulfillment, meeting the needs of your valued customers promptly and effectively.
"My whole company is now using SmartRoutes in some capacity, and the support they've received from their team has been exceptional. It's made life easier for everyone and made my operations more efficient across the board"
- Barry Rabbit, Owner
Outcome
The outcome of our project with Deliver-It surpassed all expectations. Driven by necessity to accept a new contract originally, the resulting impact on the business was much more widespread than anticipated.
Bench-marking off existing contracts and operations, Deliver-It estimated that they required 1 less van than they would have with their existing manual routing process. Fuel costs alone we reduced by at least €100 per week as a result.
The Results
To read more case studies you can check them out on our Customer Stories page. If you would like to know more about our services, you can book a demo with a member of our team for a personalized walkthrough of the platform.
You might also be interested in: