5 of The Best Courier Dispatch Software to make your business more efficient
Courier dispatch software has allowed independent couriers to bring their game to the next level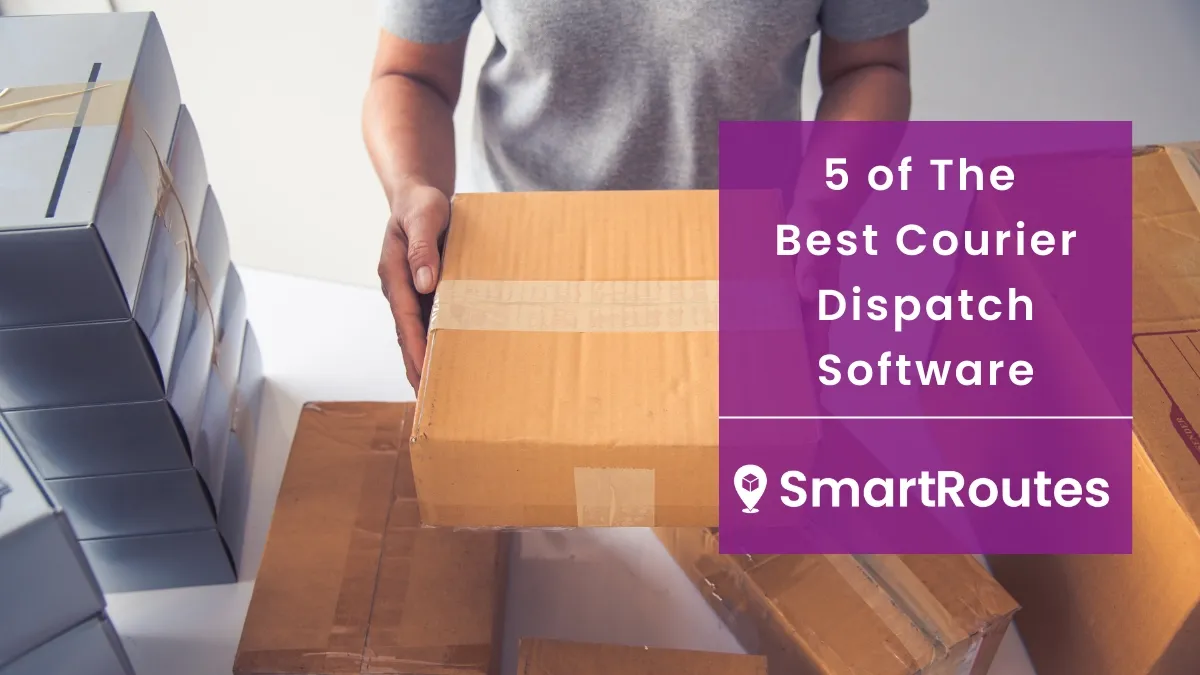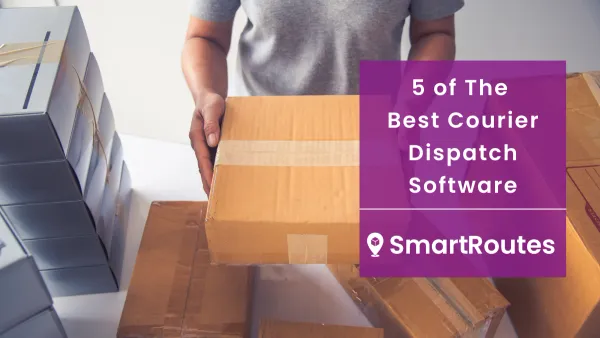 As we have moved into the 2020s, running a courier company has become ever-more challenging with both higher parcel volumes and more demanding customers that expect next-day delivery as standard.
Roll it back 10 years, and running a courier's main goal was to deliver goods in their original condition and make a reasonable profit on the delivery.
However, companies like Amazon came along and made their delivery operations so efficient and automated, that they were able to scale with ease, and cut the margins of their deliveries to a place that would cripple even the most established small-medium couriers.
The enabler of this transition to a finely-tuned delivery monster was largely facilitated by analyzing dispatch processes and then using technology to automate as much as possible, and then making everything else as time and cost-efficient as possible using computers and technology.
There is no doubt about it, it forced the hand of many independent couriers and gave them little or no choice but to digitally transform their operation to enable growth, or even just maintain their current business.
For those that are willing to embrace change, courier dispatch software has allowed independent couriers to bring their game to the next level. In this review, we'll look at 5 of the best dispatch solutions on the market today and which one might suit your needs.
So, if you're ready to scale that business, add more vans and drivers, or even just solve the early morning chaos at your warehouse, let's find one for you!
Why is Courier Dispatch Software important?
5 of the Best Courier Dispatch Software
When should you use Courier Dispatch Software?
Why is Courier Dispatch Software important?
Courier Dispatch Software allows courier companies to take full control of their dispatch operations by automating many of the manual tasks involved in distributing goods from central locations. It also brings greater efficiency and transparency to courier businesses, allowing for smoother running for business owners, dispatchers and warehouse staff, and drivers.
With ever-increasing volumes of parcels to be dispatched, it makes sense to have a technology solution in place that completes tasks in a fraction of the time it would take humans, and eliminate the errors and mistakes that can creep into such tasks in such a fast-paced and high-intensity work environment.
Not alone does courier software help to alleviate the stress of managing dispatches, but it has knock-on effects on things like customer and driver satisfaction with more on time deliveries and better delivery experiences
Among the other added benefits of end-to-end courier software are:
Increased profitability through fewer missed deliveries and better KPI achievements
Reduced staff turnover due to stress
Easier and more predictable scalability for your business
More transparency and oversight of dispatches
Better cross-team communication through universal access to data and info

5 of the Best Courier Dispatch Software
So now that we know what the basic functions of a CDS solution are, let's take a look at 5 of the best solutions on the market and which one will work best for you.
SmartRoutes
SmartRoutes is probably the most complete end-to-end courier management software available today.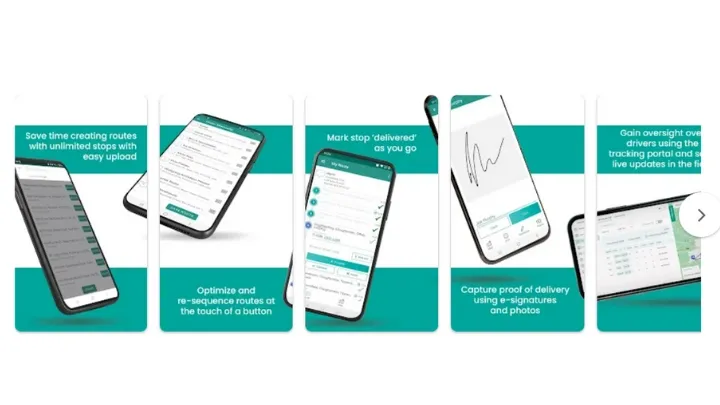 Billed as a delivery management system, the solution has an optimization for almost every aspect of a delivery operation. Included in the software is:
Automated route planning and optimization that takes into account geographic territory allocation of drivers and vehicles
Easy integrations with order management and eCommerce systems
Customizable delivery windows and sequence routes
Smart load-balancing that ensures you get maximum profitability from each of your delivery vehicles
Validate delivery address information given by end-customers automatically.
Automate the sending of routes and manifests to drivers' mobile courier apps before they arrive on-site
By analyzing every touchpoint in a courier's business daily routine, the software helps to make businesses the well-oiled machines that they need to compete with bigger operators that have larger economies of scale and can run on finer margins.
SmartRoutes is a solution that can help courier businesses to gain an edge over companies like Amazon and DPD, which now have embedded inefficiencies that can be hard to retroactively address. It combines a desktop-based management system and mobile driver apps that work in tandem to unify your entire dispatch and delivery process.
In terms of pricing, SmartRoutes offer flexible per vehicle/month packages that cater to businesses at various stages in their maturity;
Standard: $/€/£26
Premium: $/€/£44
Enterprise: Get in touch
SmartRoutes Courier Dispatch Software makes your business more efficient
Save time and money in delivery management. Cut carbon emissions. Get oversight on your fleet. Impress your customers with superb communication tools.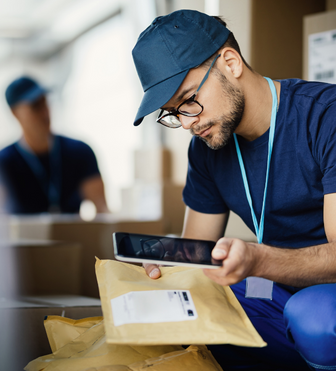 OnTime 360
OnTime 360 streamlines delivery management software for dispatchers with advanced features, including;
Dispatching
Order Tracking
Scheduling
Barcode Scanning.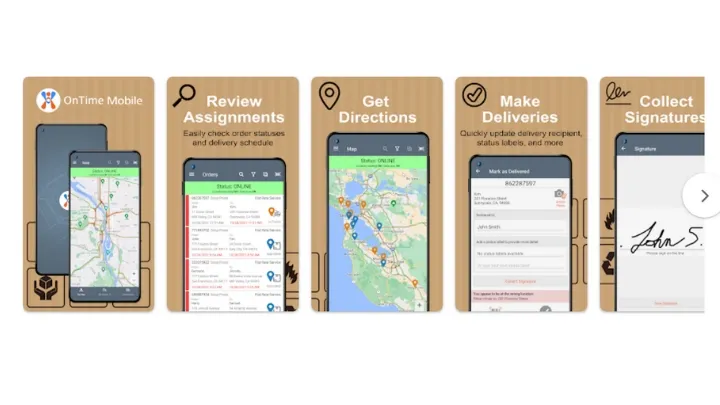 It comes equipped with mobile apps for Android and iOS that allow users to efficiently collect signatures and attach parcel images as required.
The solution also enables businesses to calculate payroll through timesheet generation and monitor vehicle maintenance, packages, drivers, and routes.
With the ability to generate custom invoices, and import client and shipping data in Excel and CSV formats can drive efficiency in the right company.
Lastly, customers can conveniently access the online portal for a view of order history, print shipping labels, and address management.
While they do offer the same flexibility in pricing as others on this list, they are slightly more expensive with the most basic package beginning at $39 per month, and a $99 once-off activation fee on each of their packages:
Essential: $39 / month
Professional: $129 / month
Enterprise: $199 / month
Enterprise Plus: $349 / month

DispatchEx
DispatchEx is a dynamic web-based delivery management system designed to assist businesses with pick-up and delivery operations.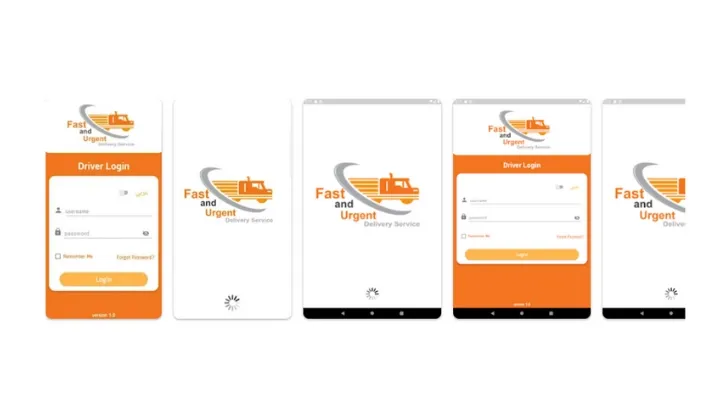 Its key features include:
Real-Time Order And Driver Tracking
Invoicing
Billing
Cash On Delivery Management
Its mission is to provide users with a comprehensive solution that they can customize and configure to their specific needs of various industries and niche delivery models.
By streamlining the entire delivery process, from pickup to delivery, DispatchEx helps to improve on-time deliveries, increase courier visibility, drive profitability, and enhance the customer experience.
The pick-up functionality is a nice value-add for businesses that may want to maximize their vehicle profitability by having pick-up deliveries as well as delivering them.
Unfortunately, their pricing is not quite as transparent as others on this list and you will need to get in touch with them directly to see if it is a feasible solution for you.
Dispatch Science
Dispatch Science is a comprehensive transportation management solution specifically built for middle and last-mile delivery companies boasting a fleet of 25 to 1,000 drivers.
This SaaS system comes equipped with various features including
Order Entry
Pricing & Rating
Dispatching
Billing & Customer Payments, Settlements, & Reporting
End-customers have the option to place their orders through either a web portal or a mobile app and receive real-time delivery updates, predictive ETAs through email and SMS notifications, and seamless integration with multiple shippers.
The solution is geared towards the mid-level courier business that is probably already somewhat established in the market but now finds the need to become more efficient and professional in order to grow further.
And their pricing does illustrate that this isn't for the start-up or owner-driver operations, with their entry-level package starting at $650 per driver/month.

Basic: $650 per month
Growth: $1,800 per month
Enterprise: $4,900 per month
CourierManager

CourieManager is another solution that caters to businesses of all sizes with tailored offerings for both small and enterprise couriers.
The solution relies on a 'plug-and-play' structure that allows you to pick and choose the features that are relevant to your particular business. Their 'EasyMode' function helps to hide a lot of the more technical features that a small business might not have the capacity to take full advantage of, and as a result, it makes the solution easier to use for everyone in the business.
With features like cash management and a customer portal, this is a solution that really understands the pain points of owners and logistics managers alike.
Like DispatchEx however, their pricing is not available on their website and businesses will receive custom quotes after an initial consultation that needs to be booked through their website.

When should you use Courier Dispatch Software?
The best time to implement a courier software solution is before you even begin. So if you're thinking about starting a courier business, a CDS system should be at the top of your list alongside your delivery vehicles.
However, if you are already established in the courier industry and have stalled on one until it has now become a bigger headache than you anticipated, today is the next best time to start digitally transforming your delivery operations.
The list of solutions above is just a snippet of the solutions available on the market, but it will give you a good idea of the various features and functionalities. By examining your own needs and business choke points, you can quickly identify the solutions that you feel will best solve those problems.
Once you are confident that it will solve your core problems, you can then do your own analysis to determine which solutions have features that will give the biggest value-add to your business operations.
Looking to implement Courier Dispatch Software?
We've been supporting couriers with managing their digital transformations for years, and we fully understand that it can seem like an added pressure to an already busy work life.
However, it really is a case of a 'stitch in time saves nine', and the sooner you make the investment, the sooner you will see a return on it.
We do offer a free trial at SmartRoutes, but a quick call with one of our dedicated team will have you up and running with the solution calibrated specifically for your needs within 30 minutes.
You can also check out how we helped courier company, Deliver-It to completely transform the way their business operated: How SmartRoutes helped DeliverIT to reduce their mileage by 24,000 in the first year.
Frequently asked questions
1. What is courier dispatch software, and how does it work?
Courier dispatch software is a specialized tool designed to streamline the process of managing, dispatching, and tracking deliveries and courier services. It works by centralizing and automating various tasks involved in the delivery process, including order management, route optimization, real-time tracking, and communication with drivers. This software helps businesses of all sizes efficiently manage their courier operations, resulting in faster deliveries, reduced costs, and improved customer satisfaction.
2. What are the key benefits of using courier dispatch software for my business?
Key benefits of using courier dispatch software for your business:
Improved Efficiency: Automated dispatching and route optimization lead to faster deliveries and reduced fuel costs.
Real-Time Tracking: You can monitor the progress of deliveries in real time, ensuring transparency and customer satisfaction.
Enhanced Customer Service: On-time deliveries and accurate ETAs help build trust and loyalty among customers.
Cost Reduction: Optimized routes and resource allocation save money on fuel and labor.
Streamlined Operations: Simplify order management, driver communication, and reporting for better control and decision-making.
3. What features should I look for when choosing courier dispatch software for my business?
When choosing courier dispatch software, consider these essential features:
Route Optimization: The software should provide tools to create efficient delivery routes, minimizing travel time and costs.
Real-Time Tracking: A GPS-based tracking system ensures you can monitor deliveries as they happen and provide accurate ETAs to customers.
Order Management: Efficiently manage orders, assign them to drivers, and keep track of order status and history.
Communication Tools: In-app communication with drivers is essential for updating orders and handling unforeseen circumstances.
Analytics and Reporting: Access to data and reports can help you make informed decisions and improve overall performance.
4. Can courier dispatch software be integrated with other tools or platforms my business uses?
Yes, many courier dispatch software solutions offer integration options to seamlessly connect with other business tools and platforms. This integration can include Customer Relationship Management (CRM) systems, e-commerce platforms, EPOS software, and more. By integrating courier dispatch software with your existing tools, you can centralize data, streamline processes, and ensure that information flows smoothly between various aspects of your business operations. This can lead to increased efficiency and a more cohesive overall system. Before choosing a software solution, inquire about its integration capabilities and whether it can be customized to suit your specific needs.
If you liked this blog you may also be interested in: