What is White Glove Delivery?
Discover how white glove delivery elevates the customer experience. Why you should consider it, how it works and answers to commonly asked questions.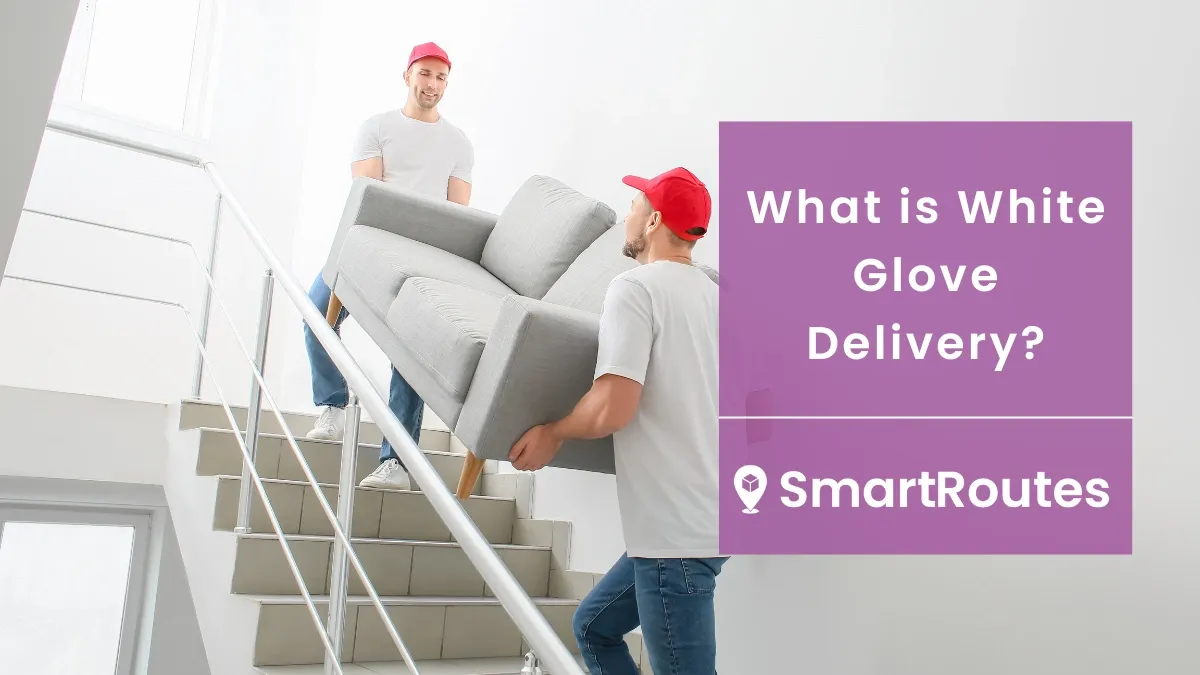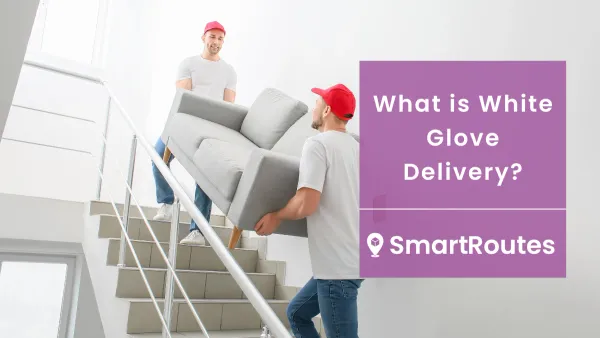 When it comes to the world of delivery, the key to success is pretty straightforward; deliver the goods as promised, and try to exceed the customers' expectations with friendly service.
Simple, really.
However, it isn't always as simple as it seems. The truth is, not every two products are the same, and the type of delivery service required of various products requires a bit more in terms of service.
White glove delivery is one such service that businesses and couriers that specialize in expensive, large, and heavy goods provide to customers. Unlike a parcel of small items like clothes, items such as furniture and kitchen appliances require a little more due care and attention than simply dropping them on the customer's doorstep.
In this blog, we'll define 'white glove delivery', discuss what type of businesses typically provide it as a service, and determine whether you should provide it as part of your own business' delivery offering. We'll also take a look at some of the more common questions we receive about it and how best you can implement the service for long-term success.
Why should businesses provide white glove delivery service
5 Frequently Asked Questions about White Glove Delivery
White Glove Delivery has taken on greater importance in the customer-centric world
What is White Glove Delivery?
White Glove Delivery is a term used to describe delivery services that provide increased levels of due care and attention, as well as greater levels of customer service than those associated with 'standard' delivery services. It is often associated with the delivery of larger and more valuable items to the end-consumer (furniture, large appliances, etc.)
The term 'white glove' refers to the nature of the service provided, meaning that the delivery personnel take more care with items and are clean, professional, and in some cases, provide extra services like assembly or installation.
If we think about the message being portrayed by people wearing white gloves, it's that they keep things clean, they're professional, and they provide exceptional service. For example, the butler serving high-end restaurants in movies, and snooker and billiards referees are examples of people who wear white gloves to illustrate their commitment to professionalism.
It's the same principle in delivery;
Wearing white gloves sets you apart in terms of professionalism. It means that you are going to take utmost care with the goods you're delivering!
SmartRoutes' Route Planner
Save time and money in delivery management. Cut carbon emissions. Get oversight on your fleet. Impress your customers with superb communication tools.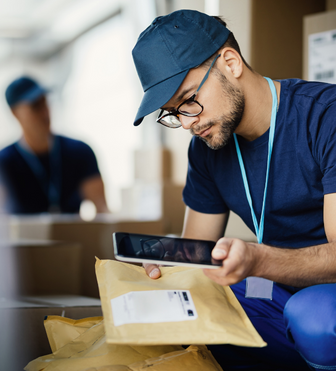 Why should businesses provide white glove delivery service?
If you have come across this blog, there's a good chance that you're in the process of deciding if you should be providing white glove delivery to your customers. The truth is, not every delivery business needs to be as meticulous as the next.
For example, if we purchase clothes from Macy's online, we don't expect the delivery driver to come into our home, iron them and hang them in the closet for us. But if you've bought a new washing machine that weighs between 60kg and 90kg, you might just want a little more help in getting it into your laundry room and hooked up to your water supply!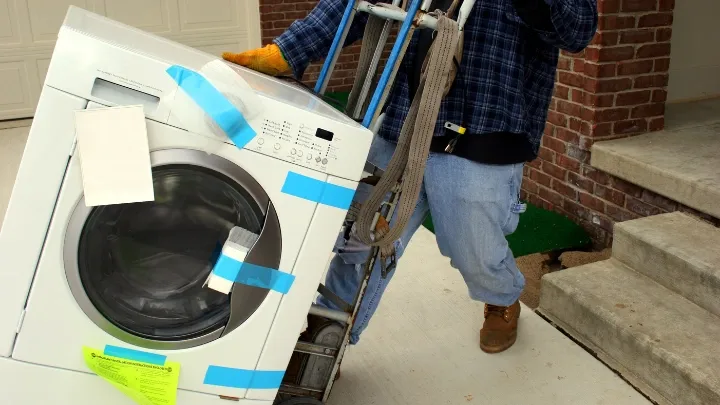 That isn't the only reason you might want to consider providing a more bespoke delivery service though. Below, we outline 3 reasons you might want to consider the white glove route;
1. Differentiating your delivery service in a saturated market
Starting a courier business can be a rewarding venture, but it's also one of the most tried-and-tested business models out there. As a consequence, no matter what country or region you serve, it's likely to be a pretty competitive space and profit margins are going to be tight given the scale that businesses like UPS, FedEx or DHL operate from.
For smaller delivery services, this means having to be even better that the big names, finding a niche, and providing something they can't;
More attention to detail and better service.
While the big names can provide low-cost, satisfactory service, it is often unprofitable to deliver what they term 'bulky freight' as it reduces the number of parcels they can have on a vehicle.
The truth is though, customers are willing to pay a little extra for a more personal service that provides greater peace-of-mind for more valuable purchases. With smaller teams, it's easier to keep oversight of your employees and processes, build a team that cares for what they do, and so white glove delivery is something that's usually done better by smaller delivery companies.
If it's the high volume parcel rat-race that you wish to exit, white glove courier work might be a viable alternative!
2. Providing a better brand and delivery experience
While customers have always been demanding, those demands have risen sharply over the past decade. According to a study by Salesforce, '66% of customers expect companies to understand their needs and expectations'. Whether it is as a result of companies offering better services like same-day delivery, or the effects of 'instant gratification' provided by the social media channels we use, or a combination of several other factors, the simple fact of the matter is we are now far more expectant of the businesses we give our cash to.
Rather than see it as an additional challenge, businesses with a proactive approach have embraced the opportunities these expectations provide. Part of that has been an effort to create a 'great delivery experience' as part of the wider customer experience with their brand and services.
Many businesses view the outsourcing of delivery to third-party carriers as being a move that relinquishes control of the experience the customer has with their business, and increasingly, they are doing their own deliveries. Having your driver show up in your own company's branded van and clothing, knowing the customers name and their specific delivery requests shows them that your business cares. Providing white glove delivery as standard is sure to leave the customers with a lasting impression about your brand.
3. You only get one shot at making an impression in the omnichannel shopping journey
The behavior of shoppers has changed in the 21st century.
Let us explain;
Traditionally, purchasing a new sofa or tumble dryer (the kind of goods that are typically delivered by 'white glove') would have been a big decision for a household. Such items were expensive, and it was something that was given quite a bit of consideration before parting with hard-earned cash.
As part of that consideration process, they would likely have gone to a store, talked with an expert salesperson about their needs, got a feel for the different options on display, and then made an informed decision about what best suited their needs and budget.
This is what we would call a 'linear customer journey'.
Moving into the 21st century, however, and with the widespread adoption of the internet, social media, and review sites, consumers now have more information about every type of product at their fingertips and can browse multiple different online stores in their area in a matter of minutes.
With so much more information and choice, we are now more likely to consult a YouTube review video of a product, or our closest friend about our pre-purchase journey than we are a salesperson in-store.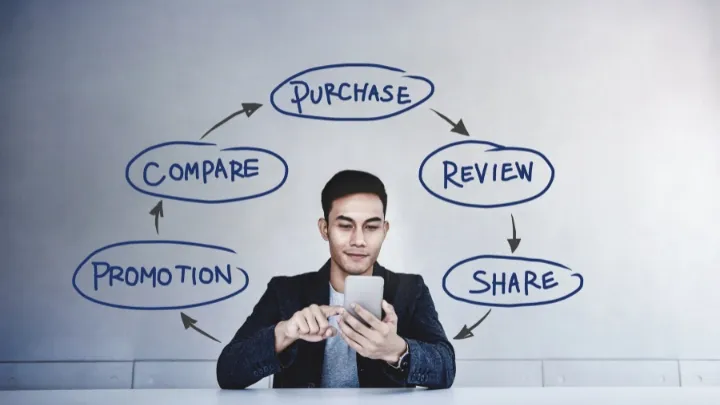 This more complex buying process is what we call an 'omnichannel customer journey' and it is one that can be far more difficult for businesses to influence than the traditional linear one.
That top salesperson who converted 80% of customers that came in the store? Their influence is now largely obsolete.
The result is that companies who sell high-ticket items like sofas, dishwashers, and tumble dryers only ever encounter their customers face-to-face when they are delivering an online order to their home AFTER they're already made their purchase.
As a result, your driver is now the one charged with leaving your customer with a positive impression, and ultimately the one who has the largest part to play in your brand's reputation.
At SmartRoutes, we believe that this has elevated the role of white glove delivery to new heights and that both couriers and businesses delivering their own goods should be paying close attention to the demands and feedback of their customers right there in their own homes!
But it's not just your driver that plays a part, small touches like delivery notifications by text or email in advance of the delivery allow customers to make arrangements to facilitate delivery. Similarly, giving them the ability to track their delivery in real-time allows them to go about their day without wondering when to expect the driver.
Crucially, it also allows your drivers to learn about your customers purchasing decisions and can help to optimize your offerings. In an age where you no longer have the direct face-to-face exchange with customers in-store, interacting with them in their home at the point delivery is your chance to do your market research!
SmartRoutes enables Outdoor Living to provide the ultimate white glove furniture delivery service
Outdoor Living is one of Ireland's leading retailers of outdoor and garden furniture. With the short summer months in Ireland, people tend to want to make the most of the warm weather and having furniture and BBQ's to do just that is important.
While they use third-party couriers for smaller items, their larger items are delivered by their own fleet of vehicles, and the friendly delivery team assemble items for customers onsite.
And while they were lucky to have a great team of drivers, they wanted to help them to give the very best service they possibly could.
At SmartRoutes, we are always happy to consult with businesses on how to best implement a solution that can bring their delivery services to the next level.
Outdoor Living was no different.
Our delivery management solution allowed them to automate their customer notifications with expected delivery times, as well as providing customers with a custom link that allowed them to see where their order was in real-time.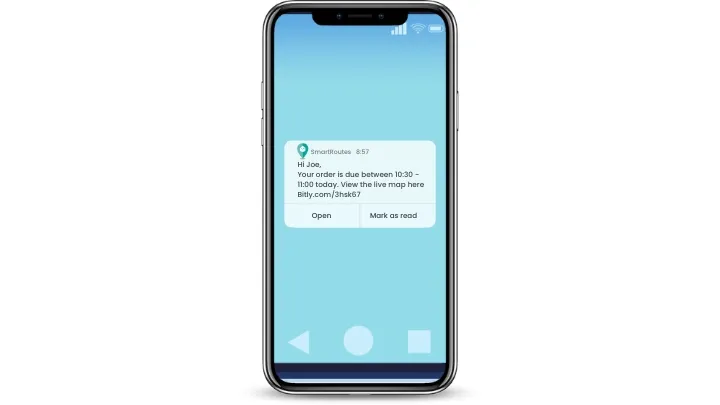 To free up time, we went a step further and integrated our route planning and optimization technology with their SAP order management system, allowing them to automate their entire route planning process, while at the same time recording customer requests directly on the order for drivers.
As a result of our collaboration, their delivery teams work became easier, while enabling them to provide a more personal service to the customers based on the information and requests provided.
While white glove delivery can seem like extra work, with the right technology in place, it can make life better for everyone involved
5 Frequently Asked Questions about White Glove Delivery
Having read our pitch WGD, we don;t think you're going to be in any doubt about why you should be implementing it for your business.
But we often hear a few questions repeated from our customers, so let's address them right away;
1. Do you tip white glove delivery?
This will depend on your own personal preference and experience.
While there is no obligation to tip white glove delivery drivers, we do champion them as some of the hardest-working members of our workforce. Not only do they deliver heavy goods that can take a toll on the body, but they often have skills required in the installation process that we appreciate too.
Our take is, if you can afford it, show them some love!
2. How long does white glove delivery take?
This can depend on the individual business or carrier, but typical white glove delivery is done within 1-2 days. As it is a specialist service, this can be longer during peak times like holiday season.
3. Does white glove delivery cost more?
Yes, white glove delivery usually costs more than regular parcel delivery. Ultimately, the service you pay for provides you with peace-of-mind and a greater customer experience overall.
It is also more likely to involve a two man delivery service rather than one given the larger nature of goods being delivered.
4. Does white glove delivery include assembly?
Usually, white glove delivery will also include the installation of the product being delivered. With larger items, there is often no other choice but to transport the goods as a flat pack to fit into the building, or there may be electrical or plumbing installation for white goods.
Most companies that provide white glove delivery have drivers and delivery teams trained in these services to ensure that everything is ready for you to use before they leave.
5. Do white glove delivery services remove old appliances and furniture?
This is usually dependent on the individual business, but many will have an agreement that they will remove the old electrical appliances after installing new ones.
However, not as many furniture delivery businesses offer to remove furniture as it is a little more difficult and expensive to recycle.
It's always best to check with the company you have bought your new furniture or appliance from in advance of the delivery!
White Glove Delivery has taken on greater importance in the customer-centric world!
Truth be told, delivery is no longer a standalone part of the customer journey. It plays a uniquely important part in the overall customer experience and should be one of the top priorities for a business that prides itself on being the best in its space.
White glove delivery will always be synonymous with the delivery of expensive items, but businesses in other retail niches are increasingly looking to it as part of their business processes. If anything, last mile delivery has become more important for businesses in recent years with the shift to eCommerce, and white glove delivery is a logical step in that regard.
The cost-savings of better and repeat customer retention, less fire-fighting for customer support staff around delivery issues and better relationship building with your customer base is the added incentive that should have you thinking white glove if you operate a courier business or do your own deliveries.
How Delivery Software Can Help You to Provide a White Glove Experience
At SmartRoutes, we believe that businesses that pursue excellence in their delivery services will be the ones who capture the greatest market share in years to come. While most businesses rightly paid close attention to the user experience of their website, what channels they use for marketing their products, and ensuring that customers can communicate openly with them, the delivery experience has been overlooked.
By failing to delight your customers at arguably the most important moment in their shopping journey, businesses are missing the chance to solidify their relationship with new customers.
To learn more about the delivery experience, you can check out our guide to what makes a great delivery experience.
You can also try SmartRoutes for free for 7 days with zero commitment to see how we can help your white glove delivery service.
If you enjoyed this blog, you might also be interested in: