Outdoor furniture delivery with SAP integration: Case Study
In this case study we look at how we helped Outdoor Living improve their whole delivery process from route planning, optimizing, customer notifications and more.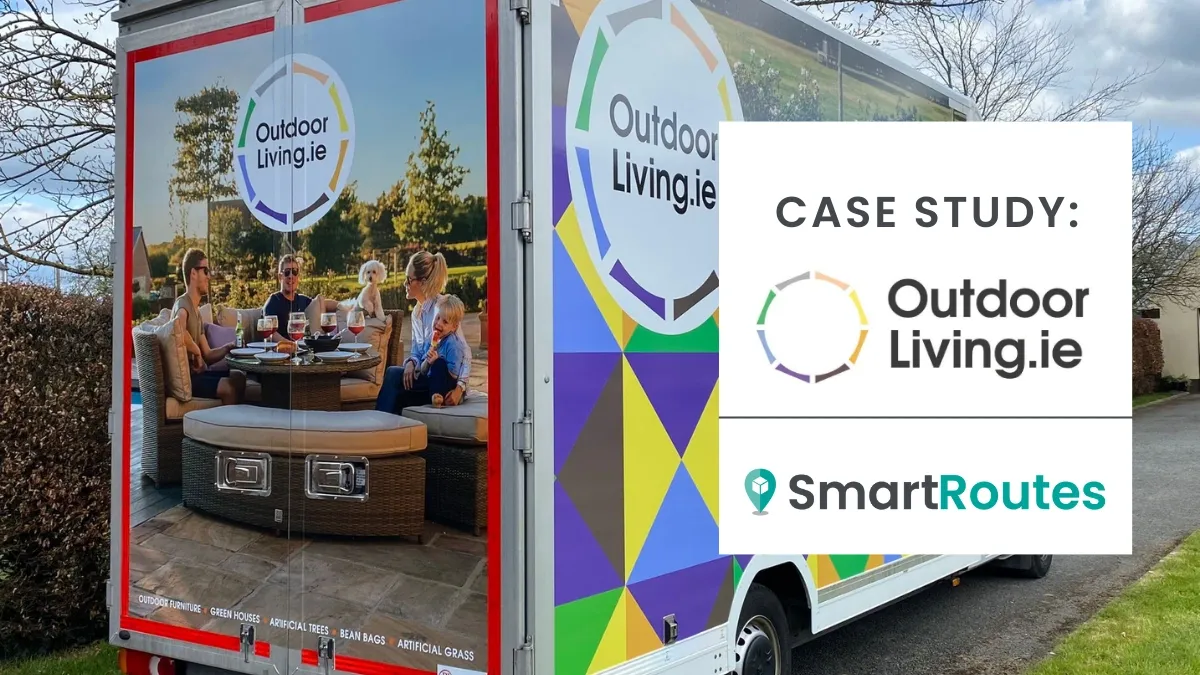 Outdoor Living

Outdoor Living is an Irish run family business. Pat Kelly started Outdoor Living in 2006, and still plays a very active role in the business to date. With showrooms in Co. Wicklow and Co. Meath, they offer delivery nationwide. They have one of the largest, if not the largest, outdoor furniture showrooms in the country. They recently expanded their Glen of the Downs Outdoor Furniture showroom to +/- 60 000 square feet.
They supply a large range of high-quality products to both the domestic and commercial market. In the 15 years they have been established, they have expanded and diversified their brand to become one of the largest retailers of all things outdoor in Ireland.
Outdoor Living has one of Ireland's largest selections of outdoor furniture on display, with hundreds of pieces to be seen at any one time in their Wicklow showroom. They also specialize in artificial grass and plants, beanbags, greenhouses and gazebos, to name a few.

What we will take at look at in this case study:
Challenges faced by Outdoor Living
Challenges faced by Outdoor Living
Before SmartRoutes, Outdoor Living, like many others, were using Google Maps for route planning.

Again like others, they found this very limiting.

With only being able to input a maximum of 10 stops per route, they had to split this across two screens. What a pain! To make this work for them, they had their delivery drivers restricted to small delivery areas. The process as a whole was very time consuming and inefficient. Drivers were complaining that they would end up delivering in the same area the following day or even see another one of their vans in the same area at the same time.

Planning routes with Google Maps is free, sure, but planning routes like this is very time intensive and the platform is also not capable of optimizing routes based on any specific criteria which is crucial to ensure optimal deliveries. SmartRoutes comprehensive Desktop Route Planner is capable of zoning geographic regions, specifying vehicle load capacities and finding the optimal routes for multiple vehicles at the click of a button.

It became quite clear that this just wasn't sustainable to continue in the long run as this inefficiency meant they were reducing their profitability by having multiple drivers attending to the same area.



Outdoor Living's goals
To have more efficient routing and to reduce the time spent on route planning.
To optimize routes so they could maximize the amount of orders sent out per day.
To have a system that could integrate with their order management system, SAP.
To have a live map of where their drivers were for better oversight and to help with order queries.

The Solution
Route Planning
One of the main features the team at Outdoor Living needed was Route Planning.
Previously, the team were spending countless hours planning routes using Google Maps. Now, with the implementation of SmartRoutes Route Planning Software, this has been reduced by around 60%. Now at the planning stage, they can see how long the day will be so the drivers will know exactly when they will finish. This feature also helped with load balancing ensuring each driver had a fair workload. No one needed to communicate route plans to the drivers because they auto-populated onto the delivery driver app.


Route Optimization
Another important goal for this project was to start using fully optimized routes. With drivers finding they were both crossing over and returning to the same areas consistently something needed to change. SmartRoutes Route Optimization Software ensured that the routes were fully optimized and that delivery vehicles were leaving fully loaded. Both led to greater productivity. It also meant a reduction in missed deliveries and deadlines, thus increasing overall customer satisfaction.


Live Tracking
The SmartRoutes Desktop App shows the team a live map from which they receive realtime data on the whereabouts of their drivers. This has given the team total oversight over their drivers, something they never had before. This oversight over the delivery operations was key to the success of their nationwide delivery offering. With SmartRoutes GPS Live Vehicle Tracking, the management team were able to get instant updates on all vehicle locations, their remaining drops and accurate ETAs.

This live data also meant that if customers made queries about their order, the office team were able to pull up the map view and give them accurate, real-time information on their order.


Customer Notifications
The ability to send SMS notifications to customers ahead of delivery with accurate estimated time of arrival was transformative for the business. Before SmartRoutes, the team would call each individual customer to let them know when to expect their delivery.

Think of all that time lost!

Now SMS notifications are sent out automatically so customers know when exactly to be home to receive their order. This has cut out so much admin time.

SAP Integration
The team at Outdoor Living wanted a system that would integrate with SAP, their order management system. SmartRoutes allowed for a seamless information upload by integrating directly with SAP. Instead of manually uploading customer information via spreadsheets, all order information is pulled directly from SAP and routes are then planned and optimized automatically.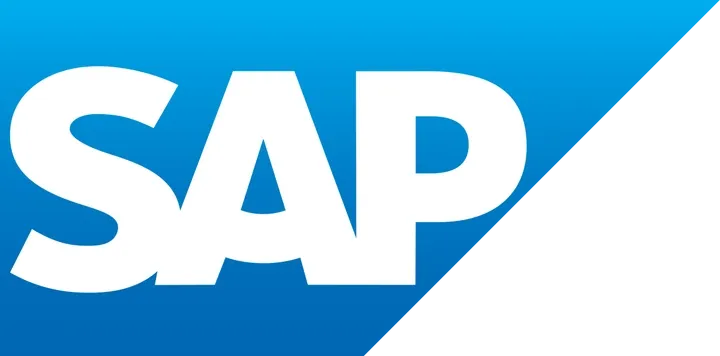 Proof of Delivery
Outdoor Living needed a way to collect proof of delivery (PODs) at each order to ensure instant clarification that orders were delivered to the correct address. Drivers are able to take both electronic signatures and photos directly on their phone using the Mobile Driver App. This information is automatically linked to the desktop app meaning information can be pulled by admin teams at any time. Drivers also have the option to add delivery notes, if needed, for easy and quick retrieval by office staff.
"SmartRoutes have been instrumental in structuring our delivery planning process. Thanks to the platform and app, we now have more efficient delivery planning and better driver visibility. The whole delivery process is now more efficient both for our route planners and delivery drivers. Special thanks to Blake and the team for their quick and efficient customer support."
Brett Lombard, Logistics Manager at Outdoor Living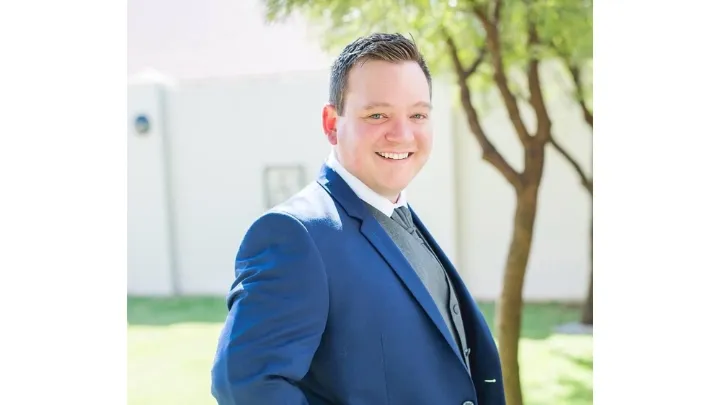 The Outcome
After working directly with Outdoor Living, we helped them improve their overall delivery process. SmartRoutes delivery management software solution brought an increased level of organization and efficiency to their service, while also reducing the hours involved in manual planning by several hours over any given week.

The amount of deliveries that they can make per day has increased as a result of route optimisation allowing them to spend more time on their other business operations.

Customer service is much easier as a result of live tracking. If a customer calls looking for updates on their orders they can check the live map right away and update the customers in real time.

The visibility that the route planning has given to their delivery operations and made life easier and more predictable for their drivers.
The Results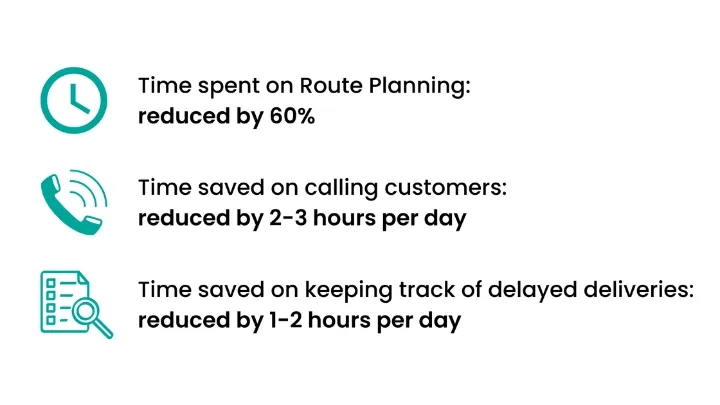 To read more case studies you can check them out on our Customer Stories page. If you would like to know more about our services then you can contact us here and a member of our team will be in touch!