How To Start A Meal Delivery Service
Start Your Own Meal Delivery Service: A Comprehensive Guide to Delivery Logistics and Optimization.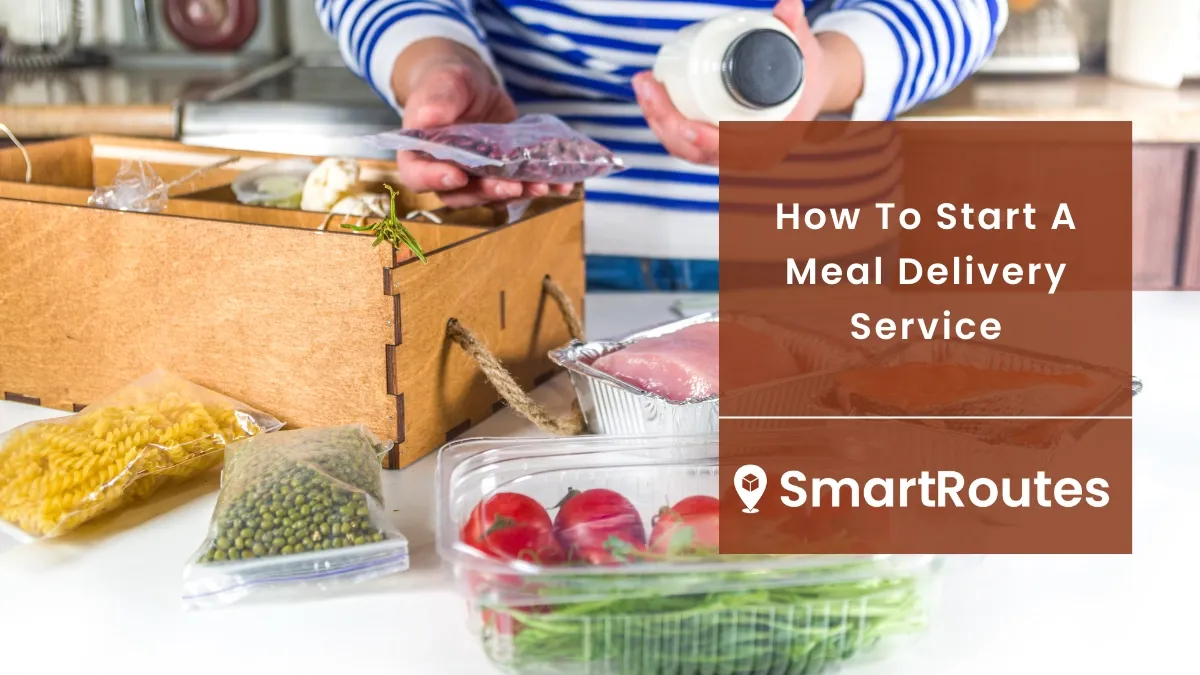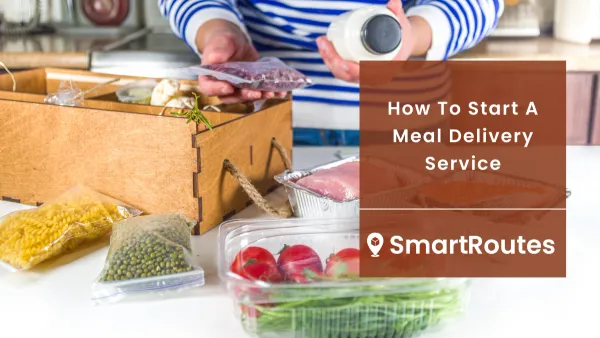 In recent years, the demand for meal delivery services has skyrocketed, driven in large part by busy lifestyles and the convenience of having fresh, healthy meals delivered directly to your doorstep. According to a report by Grand View Research, the global meal kit delivery services market size was valued at $15.21 billion in 2021 and is expected to witness a compound annual growth rate (CAGR) of 17.4% from 2022 to 2030. With the COVID-19 pandemic causing many people to stay at home, the demand for meal delivery services has only increased, making this an ideal time to start a meal service business that offers home delivery. However, with increased competition, it's important to have a solid plan in place to ensure your business stands out from the crowd and delivers meals efficiently and cost-effectively.
In this blog, we will explore the key considerations for starting a meal delivery service:

Starting a Meal Delivery Service
How a Delivery Management Platform Would Benefit a Meal Delivery Service
How SmartRoutes Can Help Your Meal Delivery Service

Starting a Meal Delivery Service
Starting a meal delivery service requires careful planning and execution. Here are some essential steps to consider when getting started:

Step 1: Identify your target market and unique selling proposition:
Before launching a meal delivery service, it's important to define your target market and unique selling proposition (USP). Identify who your customers will be, what their preferences are, and how you can differentiate your service from competitors.

Step 2: Develop a business plan:
A comprehensive business plan will help you map out your goals, strategies, and financial projections. It should include details such as your target market, goals, revenue streams, marketing strategies and financial projections.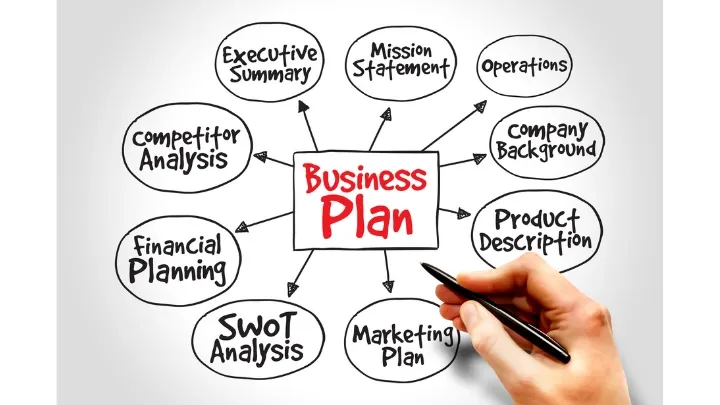 Step 3: Register your business and obtain necessary licenses and permits:
Depending on where you plan to operate, you may need to register your business and obtain various licenses and permits. This may include a food service establishment permit, a business license and a tax ID number.

Step 4: Determine pricing and create a delivery fee structure:
Determine your pricing strategy, taking into consideration factors such as the cost of ingredients, packaging, and delivery. You'll also need to create a delivery fee structure that is fair to both your business and your customers. It's a good idea to research your competitors here to make sure you can compete on price.

Step 5: Hiring staff and finding a commercial kitchen space:
Consider hiring staff to help with food preparation, packaging, and delivery. You'll also need to find a commercial kitchen space that meets health and safety regulations and has the necessary equipment to prepare and store food.

Developing a Delivery Process
Your delivery process is a critical component of your meal delivery service. It can be helpful to think through your entire delivery process step-by-step, from receiving orders to final delivery, and document each step. It's important to note that there are many tools available that can help automate delivery operations. Here are some important factors to consider when developing your delivery process:
Delivery Radius: Decide on the areas you will serve, and determine the maximum distance you will travel for deliveries. You can use mapping tools like Google Maps to calculate the maximum delivery radius based on factors like time and distance (only if you have a maximum of 10 stops on your route).
Delivery Schedule: Determine the days and times that you will offer meal delivery. It's important to be consistent, so customers know when to expect their meals.
Delivery Fees: Decide on your delivery fee structure. Will you charge a flat fee or a variable fee based on distance? Will you offer a discount or free delivery on bulky orders?
Delivery Packaging: Choose appropriate packaging for your meals to ensure they arrive fresh and in good condition. You may also want to consider eco-friendly options to reduce your environmental impact. For example, you can use reusable delivery cooler bags.
Delivery Staff: Hire and train delivery drivers or decide if you'll use a third-party delivery service.

SmartRoutes' Driver Tracking Software
Save time and money in delivery management. Cut carbon emissions. Get oversight on your fleet. Impress your customers with superb communication tools.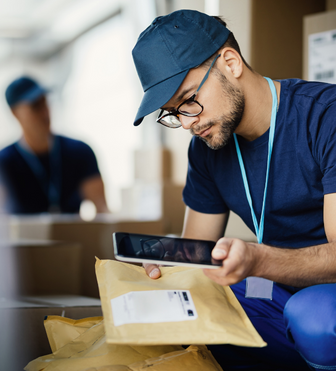 How a Delivery Management Platform Would Benefit a Meal Delivery Service
Efficient Routing: Delivery management platforms can optimize delivery routes, ensuring that drivers take the most efficient route to reach their destinations. This can save time and fuel costs, and make the delivery process more efficient.
Real-time Tracking: With a delivery management platform, both the meal delivery service and the customer can track the delivery in real-time. This can help improve the delivery experience by providing up-to-date information about the status of their order.
Automated Dispatching: Delivery management platforms can automate dispatching, assigning drivers to orders based on factors like delivery location and driver availability. This can save time and reduce errors.
Integrated Communication: A delivery management platform can facilitate communication between drivers and the meal delivery service. For example, drivers can use the platform to notify the meal delivery service of any delays or issues, and the meal delivery service can use the platform to send delivery notifications to customers with live order updates.
Analytics and Reporting: Delivery management platforms can provide analytics and reporting on key performance metrics, such as delivery times, order accuracy, and customer satisfaction. This data can help meal delivery services identify areas for improvement and make data-driven decisions to optimize their operations.
Integration with other Systems: Delivery management platforms can often integrate with other systems, such as point of sale systems or inventory management systems, streamlining the meal delivery service's operations.
Overall, a delivery management platform can help meal delivery services improve their efficiency, customer experience, and data analysis capabilities, making it a valuable investment for many businesses in the industry.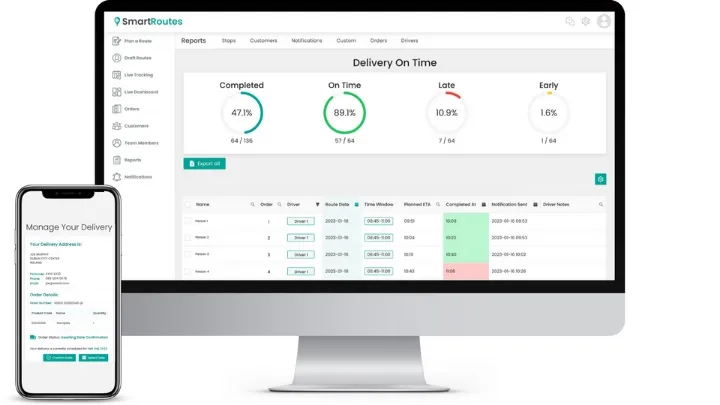 Choosing a Delivery Platform
Whether you will be using in-house delivery staff, contracting with a third-party delivery service, or a combination of the two, here are some factors to consider when choosing a delivery platform:
Cost: Consider the fees associated with each delivery platform, including transaction fees, monthly fees, and delivery fees.
Integration: Make sure the delivery platform can integrate with your website or ordering system.
Delivery Radius: Some delivery platforms may limit the delivery area you can serve.
User Experience: Choose a delivery platform that provides a good user experience for your customers and is easy for your staff to use.
Customer Support: Make sure the delivery platform provides good customer support in case issues arise.
By developing a delivery process and choosing a delivery platform that aligns with your meal delivery service's goals and values, you'll be setting yourself up for success and making it easier for your customers to order and receive your delicious meals!

How SmartRoutes Can Help Your Meal Delivery Service
Integrating SmartRoutes into your meal delivery service is a straightforward process that can be done in a few simple steps. First, you will need to sign up for an account with SmartRoutes. Once you have an account, you can begin to input your delivery locations and other relevant information into the platform. Our software will then analyze this data and generate optimized delivery routes for you to follow. You can then use the platform to monitor your deliveries in real-time and make adjustments as needed. Some of the key features of SmartRoutes that make it a valuable tool for meal delivery are:
Real-time route optimization: SmartRoutes allows you to make live adjustments to routes in progress giving you the option to make on-the-fly changes and adjust to unexpected events.
Customizable delivery windows: our software allows businesses to set up customized delivery windows that align with their unique needs and constraints.
Multi-stop route planning: we can help businesses plan multi-stop routes, enabling them to make multiple deliveries on a single trip.
Customer communication: our customer notification system allows your business to provide real-time updates on delivery times and order status.

Starting Your Own Meal Delivery Service?
If you're set on starting your own meal delivery service, feel free to reach out to us for help and advice on how to get started. We've helped lots of clients in the very same situation and can advise on how to avoid the biggest pitfalls and implement strategies and solutions that will make everything easier. You can try a 7-day free trial of SmartRoutes or book a demo to discuss your needs.
If you liked this blog you may also be interested in: