9 Best Order Management Softwares For Your Business
Finding the right Order Management Software can help you to quickly and easily manage and scale your business. We help choose the right one for your business.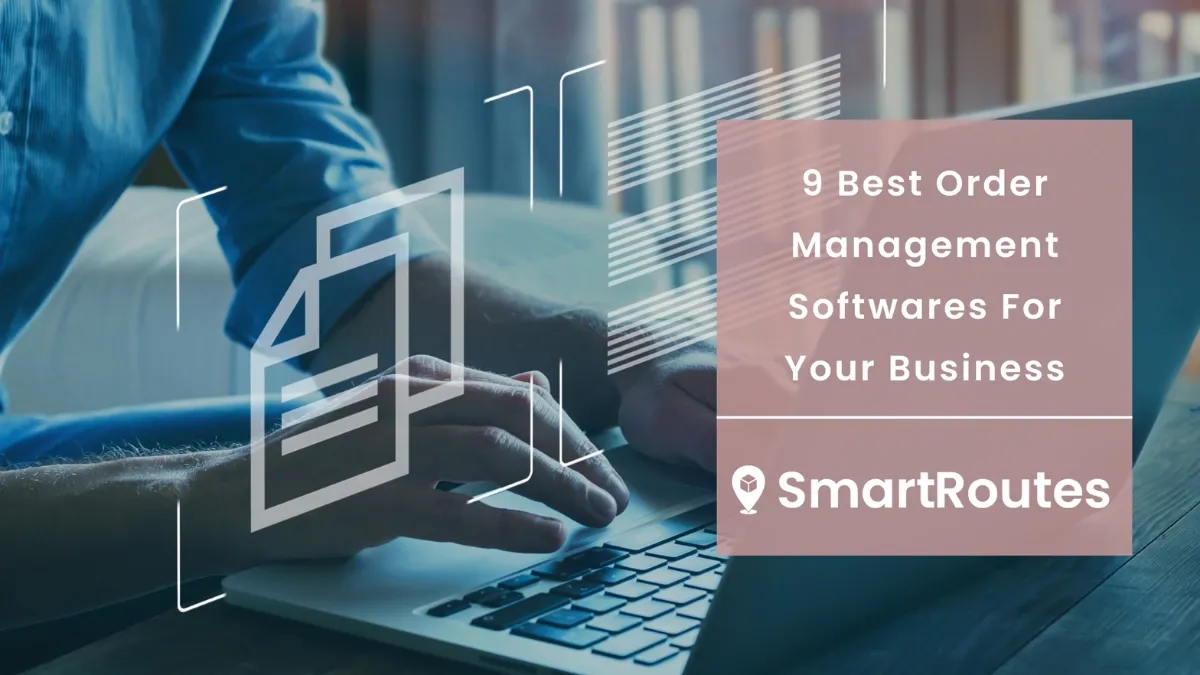 The past two decades have brought about a lot of changes in the way consumers shop and how they expect to be able to order the products they want. In response, retailers have also had to rethink the way they sell their products and adapt to the new, preferred sales channels of their customers' choosing.
Of course, the internet (or even more specifically, eCommerce) has had the biggest impact on retailers. While brick-and-mortar stores were limited by factors such as location, footfall, and local populations, eCommerce opened up the entire world as a potential marketplace. For consumers, online marketplaces like eBay or Amazon meant they could find whatever they needed at any moment for a fair price.
For those on the retail side that embraced these new marketplaces, they could quickly scale their businesses in ways they never thought possible.  
But with that came some new challenges.
With more sales from online channels on top of existing volumes, the puzzle became a little more complicated. Managing stock and keeping track of orders and sales became more difficult when there were more moving parts to the business. As with all business challenges of the 21st century, the technological solution wasn't far behind, and soon we had order management software specifically designed to automate manual order processing and help businesses scale further.
In this blog, we'll review 9 of the best order management systems that we've encountered, making a case for each in particular business settings. We hope that one of them will fit your needs, or at least makes the search for one that bit easier.
Why is Order Management Software Important?
If you've come across this guide, it's likely that you've already found out why order management systems are important.
Order management software serves to account for all the orders a business receives through a multitude of sales channels. It automatically collects all of the orders on one easy-to-read interface without the user having to trawl through multiple online accounts. It can also automate many other tasks including maintaining SKUs, keeping tabs on stock levels, and automating some of the mundane tasks associated with processing orders.
Some of these mundane tasks that simply become part and parcel of a business are often the most time-consuming and detrimental to the growth of a business. For example, order management systems can take care of tasks like label printing, email confirmations for customers, and after-sales services without any human input.
Put simply, the benefits of a good order management suite are often only realized by businesses after they have utilized its ability to automate the tasks that they simply thought had to be done manually.
9 Best Order Management Softwares For Your Business
In putting together this guide, we try to consider the business needs of all the types of customer we regularly see at SmartRoutes. Although we are delivery management software providers, we assist clients in the same industries and with similar challenges. We also integrate with many order management systems and have a pretty in-depth knowledge of their features and functions.
We have shortlisted the ones below based on the experiences of our customers and our own experiences with them as developers. While not an extensive list, we think there should be a suitable solution for your own needs:
BrightPearl
When it comes to solutions in the OMS space, one of the most prominent is BrightPearl. As one of the early entrants to the market, they have had years to hone their offering, and as a result, it is one of the most popular solutions available.
It is a feature-rich solution that more than solves the everyday challenges of modern management, and it also has perfected its user interface to make it simple to use from the outset.
If you have an established business with a decent sales volume and an existing tech stack, you're sure to get value from it. It integrates with many other digital retail solutions on the market such as marketplaces, point-of-sale, and customer relationship management softwares. It also holds an edge over some other solutions in terms of its reporting and analytics ability, which can really help larger businesses to see which sales channels are working best, and how weaker marketplaces might be optimized for better results.
The only downside is it can be slightly cost-prohibitive for smaller businesses. While their website isn't transparent, you can quickly request a quotation or demo of the platform from them on their website.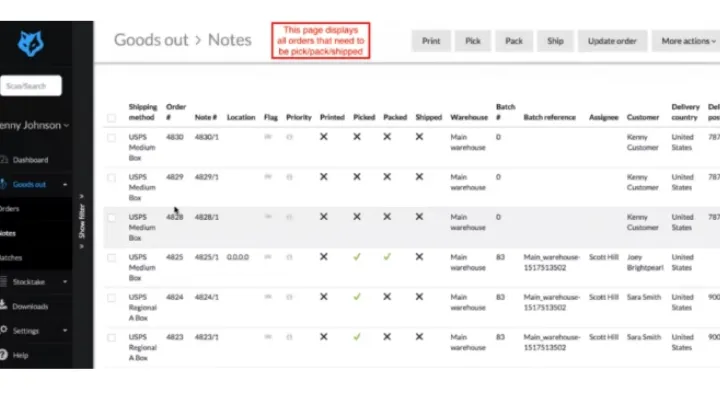 Shopify Plus
Unless you've been living under a rock for the last few years, you know Shopify is a big deal.
Over 1.75 million merchants use Shopify's eCommerce platform for their main online presence and primary sales channel. Unlike selling through the likes of Amazon or Facebook Marketplace, Shopify offers business owners the chance to easily own their own sales channel and scale their operations as they see fit.
If you own such a business owner and you find yourself spending more time dealing with order fulfillment and inventory management, Shopify Plus might just be the solution for you.  
Unlike other solutions that rely on custom integrations and APIs, Shopify Plus is an extension of the Shopify offering itself. This essentially means that there is little or no work in getting your website working in tandem with it. While we pride ourselves on custom integration work at SmartRoutes, we can tell you that it does cost money and can sometimes take longer than you might expect. Because Shopify Plus is developed by Shopify themselves, it's likely to work seamlessly out of the box.
Like BrightPearl, the biggest drawback with Shopify is the price. The solution is marketed to enterprise-level businesses and the starting price tag of $2,000 per month reflects that.
The good news is that integrating with Shopify is usually straightforward. (our Shopify Delivery Route Planner works seamlessly with it). That means that one of the solutions down below is likely to be every bit as good once you have identified your needs and consulted with their reps.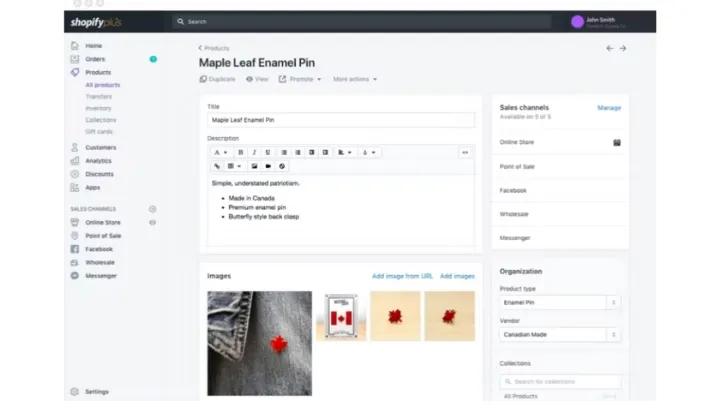 Quickbooks Commerce
Quickbooks is another software solution that has gained in popularity in recent years amongst small-to-medium sized businesses. The accounting solution has made keeping your finances in order much easier, and even achievable for some for the first time.
For those that already use it and find themselves with more orders than they can handle, Quickbooks Enterprise - OMS is a simple add-on that will work without any implementation or teething issues. Automating many of the steps between receiving orders and delivering them to customers, it's likely to be of practical benefit for any business owner or employees that are already familiar with the Quickbooks user interface.
On the downside, it is a bit more limited in terms of functionality offered by others on this list. This is somewhat reflected in the pricing, with the add-on costing as little as $50 per month at the minimum.
We feel there are better options on this list, but if it's something that will make life easier as an existing QB user, go for it. You can always make the switch later if your needs require it.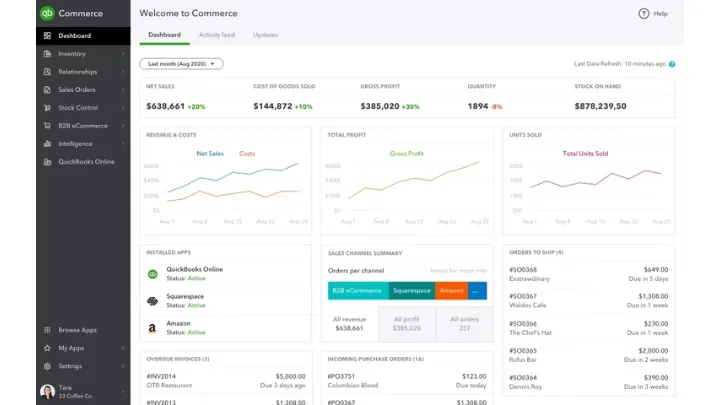 Odoo
This is where we start getting into the real cut and thrust of dedicated OMS technology that is developed by companies with one thing on their mind;
eCommerce.
Odoo is an amazing company that develops eCommerce-related apps that all integrate seamlessly. The idea is, that you might not need all of these apps, so you only pay for those that you need and they all work in tandem. As such, you can do everything from building your website right to post-purchase support through one system.
We often see customers who start small and as they grow they end up with what is termed 'technical debt'. This describes where products or solutions are implemented in a business at a moment in time where the scale of the operation and the unintended consequences of growth are unforeseen, leaving the same solution less capable of completing everyday business tasks.
In such circumstances, we think Odoo is a great option. Taking a step back and reassessing how you do things can be a big undertaking, but it can reap dividends in the long term. The beauty of Odoo is that it makes things work, and it also ensures that new challenges that arise in the future are adequately and easily dealt with by plugging in another one of its products.
Odoo really is the leader in integration, and if you've been through a lengthy implementation process with other software, you'll know the value of that. That plug-and-play model is maybe the only slight downfall with their OMS, as the price starts to rise with the more you use.
With a free trial available, it's worth trying it out and getting a custom quote based on your requirements.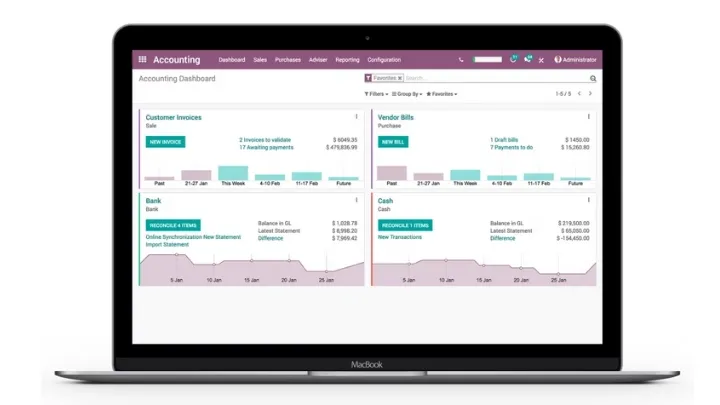 Orderhive
For those of you with new businesses and bootstrapping as much as you can, making use of free software and keeping your budget for essentials is a top priority.
Orderhive has embraced the 'Freeminum' pricing model that has become popular in the SaaS industry over the years, where they offer a simple set of features and offer more specific features at an additional cost. With most software that offer this model, there is usually a catch where you will find a lot of friction pretty quickly and end up having to pay for the 'premium' version after investing time in the free one.
Order Management is a little different, in that software operators can offer everything a small business might need and hope that their solution helps the business to grow and transition to the paid features is a natural transition. Overhive seems to have embraced this and a small business should see great benefits from features like pre-order, backorder, and multi-currency conversion. Even on the paid versions, there are four different pricing tiers which again cater to varying sizes of business.
If there is one downside to the OMS, it is that it is a little over-complicated in terms of UI and the number of features.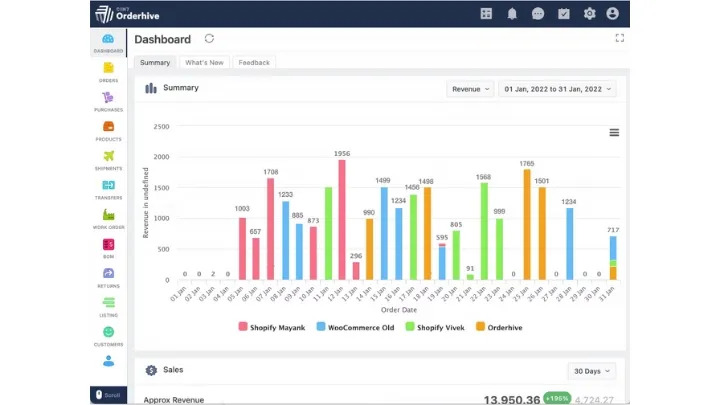 Veeqo
Veeqo is another very solid OMS that offers everything you might need for managing your eCommerce fulfillment needs. It's this specific focus on eCommerce that helps businesses to manage all of the stock and inventory and makes processes much more efficient.
For businesses that are holding large amounts of stock, Veeqo is one of the most trusted options on the market. For example, dropshippers that have large warehouses and lots of third-parties selling their stock are often more chaotic than other wholesalers. For operations like complex eCommerce shipping strategies, Veeeqo serves as the perfect ordering system.
Veeqo is cloud-based and does all the more complicated jobs that larger warehouses struggle with like performance reporting, warehouse management, and labeling. Like others on this list, it also integrates pretty easily with other major solutions in the POS and eCommerce space.
Looking at reviews elsewhere online, their customer support is routinely complimented by users. And let us tell you, that isn't always the case with software after-sales!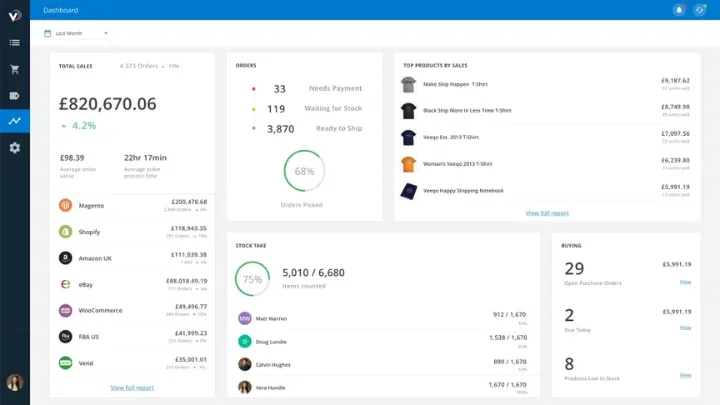 TeamKonnect
While all of the solutions listed above have gained some notoriety in the market, we always feel that smaller solution providers have to work that little bit harder to break the mold. As a result, you will often get even better solutions with even better support when you find those gems.
We think TeamKonnect is one such solution, and they offer a great purchase order management solution at very fair prices. It is a very complete system that allows users to track everything from the moment an item is purchased right up until delivery or return.
TeamKonnect is also based in Europe, so if you're worried about having customer support available, it might put your mind at ease having the brains behind the core of your business based in a similar time zone if you're also in Europe.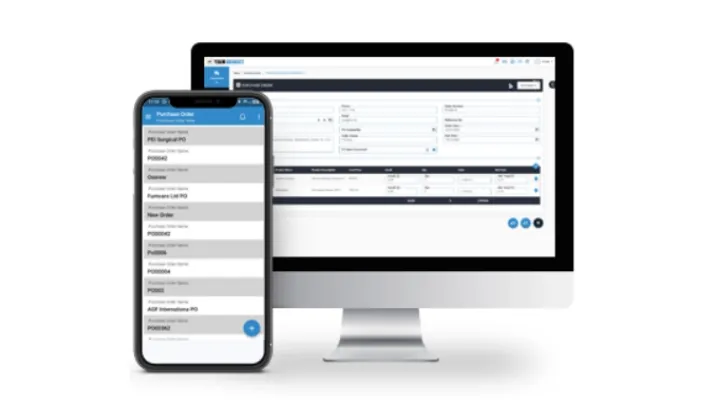 Cin7
Alright, big wholesalers, this is the one for you.
Cin7 is well known in the wholesaler space and even looks and feels like a grown-up compared to some of the more user-friendly offerings on this list. Billed as an 'automated order system', this solution is focused on the automation of almost every task you could think of in a warehouse setting.
Fulfillment, replenishment, purchasing, and future optimizations based on collected data are all taken care of by the software, and have been proven in warehouse settings to reduce whole days of work for an employee into an hour.
From its inception, this solution has been aimed at warehouses and the product that they have built now reflects that. They have gotten into the minute details of how warehouses work and created a solution that automates almost everything possible in terms of the order management process.
The more a business sells, the more complex everything becomes.
But unless you're Amazon scale, Cin7 has probably solved it already and is ready to solve it for you too.
In terms of pricing, it starts at $299 per month. But if you've got real problems in your warehouse or store, it might just be the best money you'll ever invest.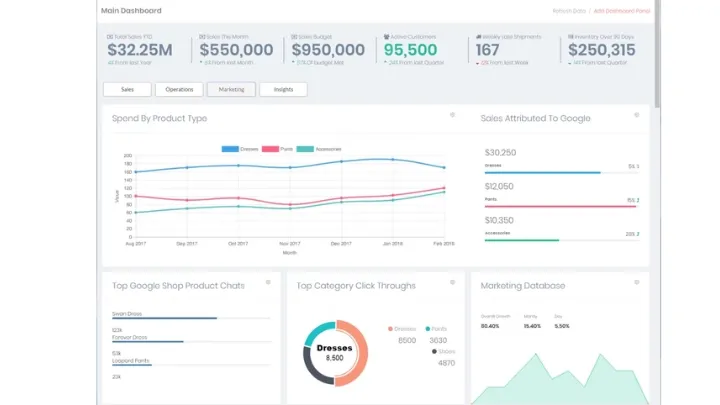 IBM Order Management
As with many other technology solutions, the leader of the pack is one of the big players.
IBM has been at the forefront of business innovation for over 100 years and has revolutionized the way we do business with inventions like the ATM, floppy disk, and magnetic stripe cards.
With their financial power, they have some of the best brains dedicated to solving the order and fulfillment challenges of some of the world's biggest and most successful businesses. You can assume that you're going to get everything offered by the solutions we've already mentioned in this guide, and even some more.
However, as we move into the era of Artificial Intelligence, IBM is leading the way and utilizing it to its fullest extent. In their own words, they're using it for 'smarter sourcing and fulfillment decisions at the lowest cost-to-serve.'
In recent years, we have seen a shift to machine learning and AI as a core business practice for the world's largest corporations. In fact, Jeff Bezos has confirmed that mature AI applications across eCommerce, logistics, warehousing, and more have been the catalyst for much of Amazon's success.
If you're in charge of the fulfillment process at a large corporation with a big budget, IBM should definitely be at the top of your list.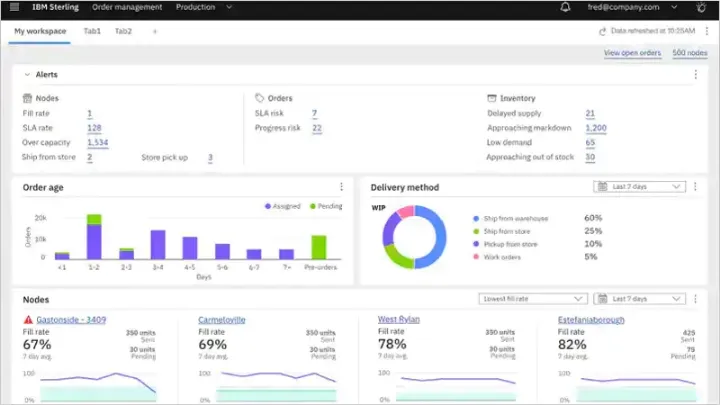 The list above should serve as a good starting point if you're looking for a solution to increased sales or more complexity in your sales channels. While there are many other solutions available, this list should at least have one that will suit your needs and serve as a starting point in your journey.
SmartRoutes solves last mile challenges for you
Save time and money in delivery management. Cut carbon emissions. Get oversight on your fleet. Impress your customers with superb communication tools.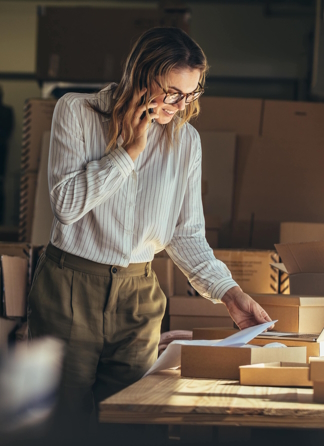 At SmartRoutes, we are experts in the last mile of order fulfillment, which is the process of getting deliveries from the warehouse to people's homes. Our delivery route planner helps businesses with the next step in the order management process that is not usually covered by OMS systems. However, we do need to consider how these systems work in order to integrate with them and we have built up a wealth of knowledge about them over the years.
If you would like some more advice, or if you're experiencing challenges with your delivery management process, feel free to reach out to one of our team.

SmartRoutes helps Irish Times to deliver 90,000 newspapers daily
Delivering newspapers is one of the most time-sensitive order processes you could imagine. After all, a day's news needs to be edited, printed, and distributed in a very short space of time.
We helped The Irish Times to integrate their in-house OMS with our delivery management system and have their entire home delivery route running like clockwork
Looking to integrate order management software with a routing solution?
We have helped lots of clients in the very same situation and can advise on how to embrace automation solutions that will make everything easier. You can try a 7-day free trial of SmartRoutes or book a demo to discuss your needs.
Frequently asked questions
1. What is order management software, and how does it benefit businesses?
Order management software is a digital tool designed to streamline and optimize the entire order processing cycle, from order creation to fulfillment and delivery. It benefits businesses by improving order accuracy, reducing manual errors, enhancing customer satisfaction, and increasing operational efficiency. This software helps in tracking orders, managing inventory, and providing real-time insights into the order fulfillment process.
2. How do I choose the right order management software for my business?
Choosing the right order management software involves assessing your specific business needs, budget, and desired features. Consider factors such as the size of your business, the complexity of your orders, scalability, and integration capabilities. Additionally, read user reviews and request demos to make an informed decision.
3. What are the key features to look for in order management software?
Key features to look for in order management software include order tracking, inventory management, order processing automation, integration with other business systems (e.g., e-commerce platforms and accounting software), real-time reporting, and mobile accessibility. These features are crucial for efficient order handling and improved customer service.
4. Is order management software suitable for small businesses, or is it more suited for larger enterprises?
Order management software can be beneficial for businesses of all sizes. Many solutions offer scalability, allowing small businesses to start with basic features and expand as they grow. Smaller businesses can use order management software to reduce errors and enhance customer service, while larger enterprises can benefit from its ability to handle high volumes of orders efficiently.
5. Can I integrate order management software with other business systems and e-commerce platforms?
Yes, most order management software solutions offer integration options with a wide range of e-commerce platforms, delivery management software, shipping carriers, and more. Integrating your order management software with other systems ensures seamless data flow and a more unified and efficient business operation.
Enjoyed this blog? You might also be interested in: