Newspaper Distribution Management System: Case Study
The Irish Times work with SmartRoutes to change the way their paper gets to people and respond to changing consumer habits. Check out our case study to see how we have done it for them.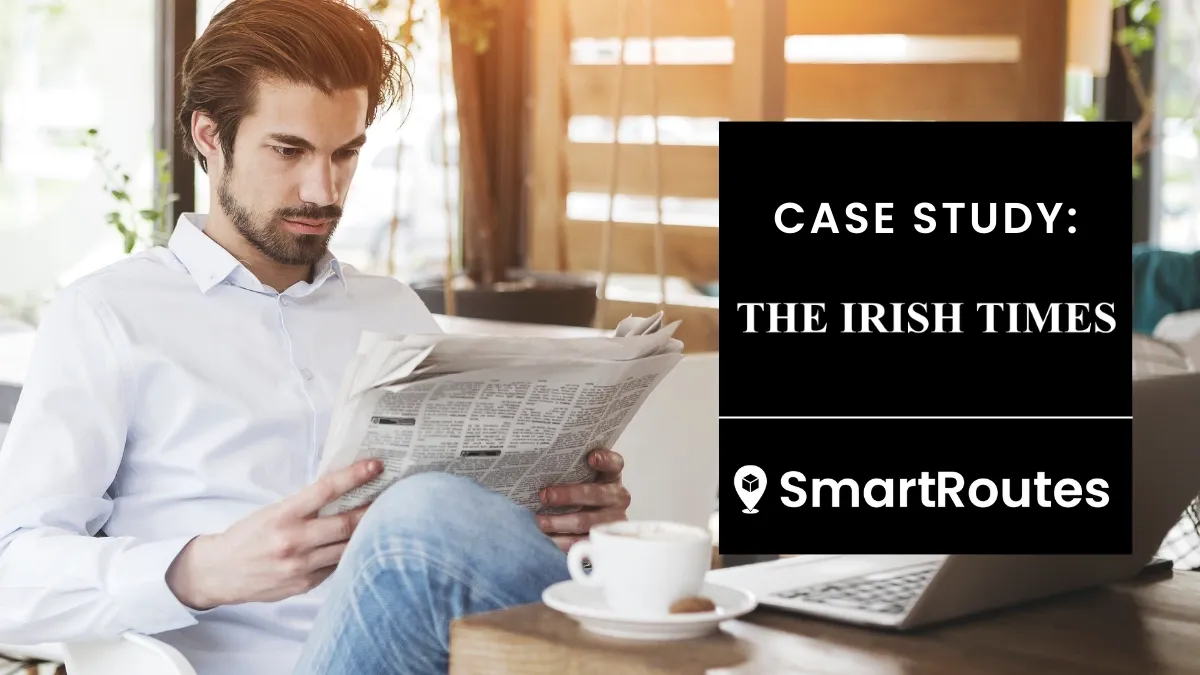 The Irish Times
The Irish Times is one of Ireland's most widely-read newspapers with a daily combined circulation of almost 90,000 copies. It is also a trusted member of the third estate as paper of record in Ireland and with numerous international awards for journalism each year.
Although much of the media we consume has moved online in recent years, there has been a resurgence in the demand for print media, with newspapers in particular seeing an increase in popularity. An increase in untrustworthy news, online news sources and the increasing difficulty of verifying information online, coupled with the adoption of subscription services like Netflix and Amazon Prime have helped to drive growth for the newspaper industry over the last year. Similarly, newspapers have also played a role in providing those cocooning with a link to the outside world, and the continuity of a daily routine that might otherwise have been disrupted.
When The Irish Times approached delivery management software SmartRoutes in early 2020, they were seeing unprecedented demand for their print newspaper subscription. In fact, the demand for their service had seen the volume of newspapers being delivered double.
While the success of the service was to be celebrated, managing it at such a scale was becoming increasingly difficult. And it was not the only one struggling with the challenge of implementing a newspaper route app.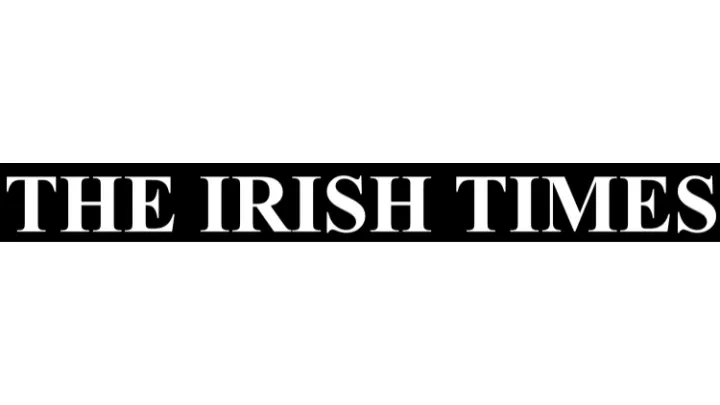 In this case study we will take a look at the following:
The Challenge with Newspaper Deliveries
At the outset of offering newspaper home delivery, The Irish Times had been creating routes for drivers using a combination of paper-based and digital systems. However, every new subscription meant less capacity for a vehicle and an extra stop on the route for a driver.
The nature of newspaper delivery also meant that routes were constantly changing with customers going on holidays and updating subscriptions. In fact, each new route that was added to the service took up to 2 weeks to organize and create manually. And because subscriptions were updated daily, it became a full-time job trying to re-route drivers and vans to maximize the efficiency of their fleet.
Even after working to create the routes, they knew that they were not optimized. Getting these routes optimized was critical to the viability of the subscription service.
The service itself was also becoming more difficult to manage with more customer support queries to match the increase in subscriptions. As drivers were returning directly to their homes after their night shifts, customer support staff were arriving on-site to begin answering queries from customers. As drivers were the ones with the information on drops and routes, communicating this to the depot after a long night shift simply wasn't feasible.
The scale and intricacies of the task at hand would require a newspaper distribution management system that solved the unique challenges of a home delivery service.
Irish Times Goals with Home Delivery
Find a way to dynamically create optimized routes for drivers on a daily basis with no manual input
Eliminate all paper-based route planning and management
Ensure delivery rounds were completed by 07:30 every morning
Provide full visibility and communication between drivers, planners and support staff.
The Solution
After sitting down with the team at The Irish Times, we immediately set about creating a bespoke newspaper distribution management system that would cater to their specific requirements.
We first studied their current workflows and looked at how we could tailor SmartRoutes to meet their demands. Once we had identified what was required, we implemented the following solutions:
Custom API for dynamically routed orders
As we outlined, one of the biggest challenges they faced was creating routes for drivers based on constantly changing subscriptions.‌‌
Using a custom API, we were able to map their order management system directly to their SmartRoutes account. This meant that the orders were constantly being updated in real-time, and that routes created were based on up-to-the-minute data from their subscribed customers.
Zoning
Drivers had previously divided routes amongst themselves and tried their best to cover specific areas that they had knowledge of.
With SmartRoutes zoning functionality, The Irish Times were able to create these routes on a map, and have the system create routes within these specific geographical areas for drivers.
More importantly however, these zones could be re-drawn at a moment's notice. This meant that if a specific area saw a significant increase or decrease in subscriptions in a particular area, the zones could be altered to ensure routes were manageable for every driver.
As subscriptions for weekday and weekend titles were also different, having 2 separate Zone groups meant halving the work for those responsible for route planning.
Centralized Knowledge Base
With high-density drop volumes, drivers were beginning to build a massive repository of information on addresses and routes. But there was no way of recording this information, and this was a problem, particularly for multi stop route planners.
With the SmartRoutes Mobile Diver App, however, they could now record photo proof of delivery, and notes on drop locations and routes. The benefit of this was that it helped to onboard new drivers, with all the information about their routes recorded and sent directly to their own SmartRoute mobile app. Not alone was this important for onboarding new drivers, but it also helped drivers to cover shifts for each other with minimal fuss.
Live Tracking & Reporting
Bringing oversight of operations to everyone involved in operations was a key goal for The Irish Times from the outset.
With SmartRoutes GPS Live Vehicle Tracking on drivers apps, the management team were able to get instant updates on all vehicle locations, their remaining drops and accurate ETAs.
In addition, as drivers captured data on routes out on the road, it was instantly fed back to Desktop Planner, where support staff could instantly access it. By giving the support staff instant access to data on routes, they were able to help customers who may not have received a delivery for any reason.
When it came to reporting on first and on-time delivery rates, route efficiency and driver metrics, this resource became extremely useful for the management team as well.
The Outcome
After working directly with The Irish Times, we helped them to establish a newspaper distribution software solution that brought an increased level of organization and efficiency to their service, while also reducing the manual labor involved by several hours over a given week.
It is clear everyone now wants a green last mile delivery solution. Each of the goals outlined above was achieved, and in some instances exceeded. Not alone did it make the service more efficient, but it also made the management of the service easier for everyone involved.‌‌
"Delivering over 90,000 newspapers every week requires our entire operations and logistic divisions to be on the same page. SmartRoutes gave us full visibility of every touch point from print production right up to end customer queries. Without their combination of software and service, this simply wouldn't be possible."
- Fran Walsh,
The Results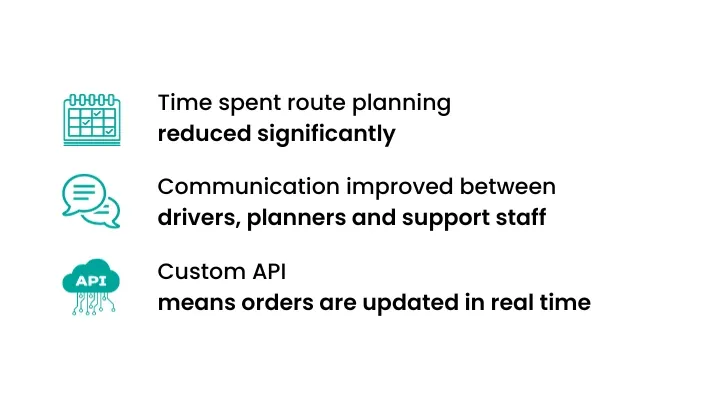 To read more case studies you can check them out on our Customer Stories page. If you would like to know more about our services, you can book a demo with a member of our team for a personalized walkthrough of the platform.
You might also be interested in: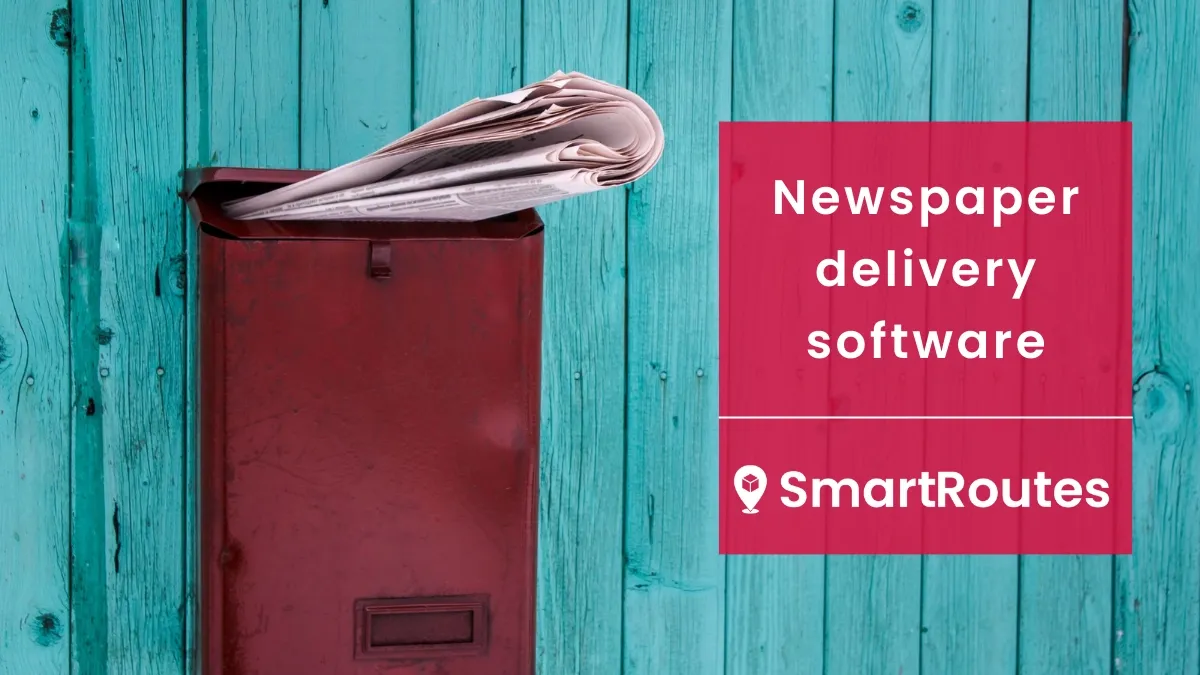 ‌‌