How to Start a Delivery Service: The Ultimate Guide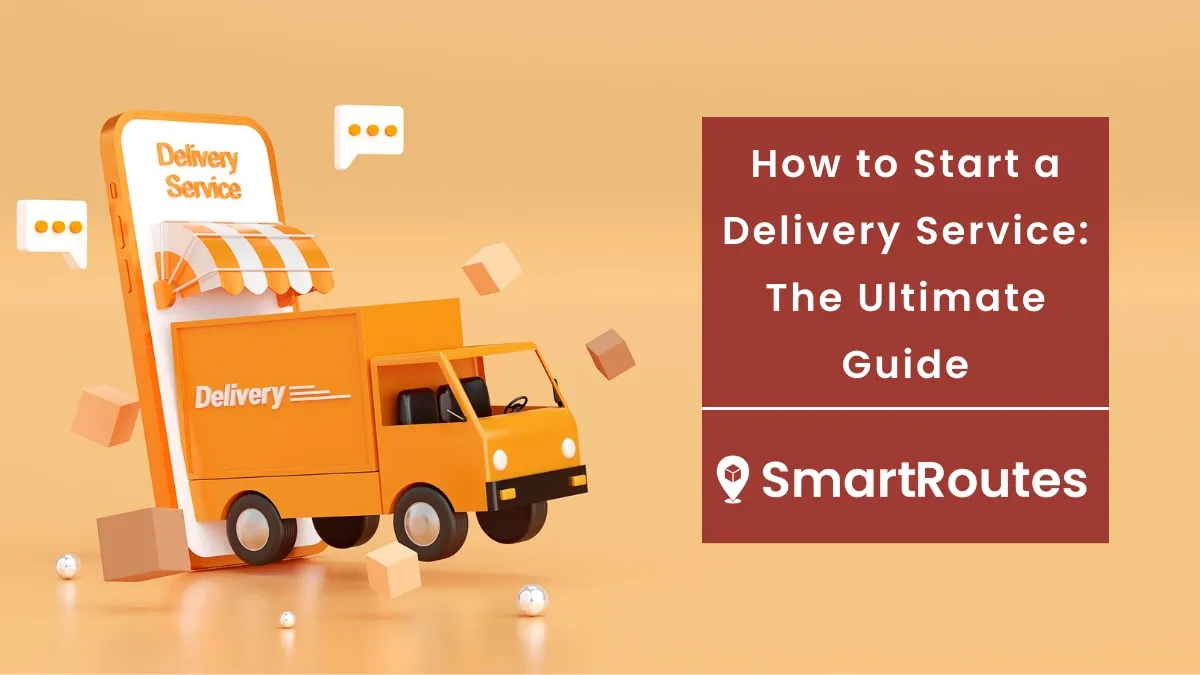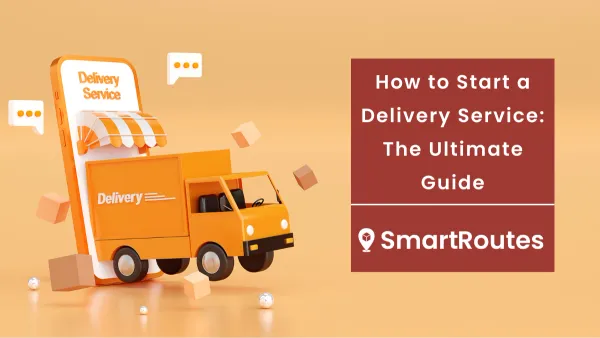 Starting a delivery service isn't for the fainthearted.
Although it can be a very rewarding job, it can also be one of the most difficult to make a success of. For anyone thinking it's just a case of buying some vans or trucks and shifting parcels, there is perhaps more involved in making it work financially than any other business you can think of.
That said, with the right tools and guidance from the start, you can drastically increase your chances of success. As with most things in life, a good start is half the battle.
That's why we have put together the ultimate guide to starting a delivery service. In this guide, we go through a checklist of things you'll need to have in place from the outset to maximize your chances of success, and we'll also offer some helpful guidance around the pitfalls to avoid when getting the business off the ground initially.
We'll look at everything you'll need like vans, warehousing, materials, and even the more technical aspects like employment and insurance.
So if you're thinking about getting started with your own business journey, grab a cup of coffee and let's get stuck in.
What different types of delivery services are there, and why it matters which one you choose
How to Start a Delivery Service in 5 simple steps
Starting a delivery business can be hugely rewarding
What different types of delivery services are there, and why it matters which one you choose
Your reasons for starting a delivery service are endless:
You might have been working as a delivery driver for another company and you've built up a network of contacts that you think you can rely on for business.
You might have a small business that has been using a third-party delivery company to deliver your products and you're not entirely satisfied with it.
You might just want a change of career and have always dreamt of owning a delivery business.
Whatever inspires you, it's important to know that the delivery industry is one that relies on highly skilled workers that know the ins and outs of the space really well. One of the first pitfalls of many new owners is that they don't fully comprehend just how specialized the industry and the job can be. They just see some guys delivering parcels and think;
"Hey, that looks straightforward. I could do that!"
But reality couldn't be further from the truth. Delivering goods requires a whole host of both hard and soft skills that are developed through on-the-job experiences. Among the learned skills of delivery drivers are:
Ability to think of solutions quickly when customers can't take consignment of a delivery
Knowledge of the geographical areas to serve deliveries in
Proficiency in using route management and delivery apps
Manual-handling skills (trust us, you think you know how to lift things until you have to do it 70+ times a day!)
On top of these learned skills, you'll need patience, empathy, and resilience by the bucketload if you're going to be a delivery driver.
It ain't easy!
If you fall into the category of existing business owner with your own product or service that you already sell though, you might have to set up a delivery service in order to take your business to the next level.
At SmartRoutes, we have supported a number of small and medium sized businesses to get a delivery service off the ground for various reason:
They had grown to a point where outsourcing delivery had become too expensive
They had experienced issues with breakages and damaged goods as a result of a third-party courier's lack of care and attention.
They had grown to a point where they felt that they needed to take full control of the delivery experience to protect their brand reputation
SmartRoutes' Delivery Management Software
Save time and money in delivery management. Take control over the delivery process. Impress your customers with superb communication tools.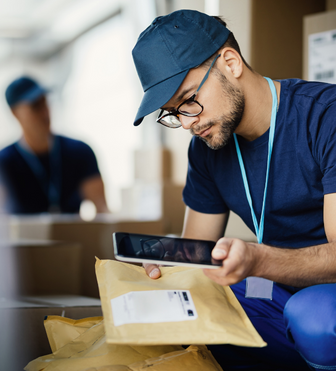 On the other hand, we have also helped people to completely change careers and start a courier business, completely pivoting from other jobs and industries.
Through helping a wide variety of clients to get started, we have gained a unique insight into the challenges that present for new delivery business owners. For us, we see it as a privilege to have been part of the founding journey for so many of these businesses.
In a more practical sense, however, it has taught us more about the do's and don'ts of getting started in the delivery game.
So, with that in mind, we've put together a step-by-step guide below that will at least set you on the right path.
How to Start a Delivery Service in 5 simple steps
While no two delivery businesses will be the exact same, there is certainly a process to follow that will make starting a delivery business much easier. Below, we outline 5 steps that you will need to go through regardless of what type of delivery business you decided to set up. While it is impossible to give you the exact building blocks to success, by following these it will at least serve as a template for getting your operations off the ground.
1) Know the purpose of your business
We've already covered this in some detail in our introductions, but it is worth reiterating just how important it is to have a clear focus on what it is you want your delivery service to do. The first mistake many new delivery business owners make is thinking that they can deliver all things, to all people.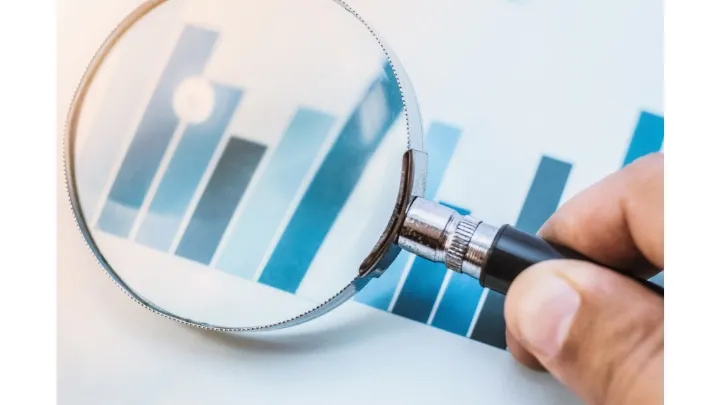 In reality, that puts you in direct competition with the likes of the delivery giants like Amazon, DHL, DPD, etc.
Trust us, this isn't something you want to do unless you have been in the industry for quite a while and built up a book of business in your network that you can rely on to get off the ground.
That's not to say that the likes of Amazon, Hermes, and UPs don't have their own problems. With the scale of their operations come compounding problems associated with a lack of oversight and control over drivers that oftentimes aren't compensated enough to care about the parcels they deliver.
In fact, it is solving exactly this problem that has led to our client Deliver-It to find success with their courier business. Owner Barry Rabbitt started a bespoke delivery service that guarantees safe delivery and exceptional customer service to his end-clients. By going the extra mile for his customers, he offers the personal touch and added security that bigger delivery services can't. (You can check out the full case study here.)
On the flipside, many of the clients we help deliver their own products directly to their customers as part of their service. Again, this allows them to control the delivery service and ensure that customers are getting the very best impression of their brand possible.
This is the premise of the delivery service that our client Le Patissier offers their customers. Specializing in handmade desserts and patisserie, they rely on their delivery service to be extremely professional and is central to the luxury experience that they offer their customers. By using SmartRoutes delivery management software, they are able to see who they are delivering to on their mobile driver app, whether the delivery is a surprise as part of a special occasion, or even if they have been instructed by a customer to deliver the handmade dessert to a neighbor to avoid spoiling the surprise.
In these two instances, there are two very different delivery niches that have completely different goals and objectives.
Knowing what it is you want your delivery service to be and having a delivery business plan before you start out is key to carving out your own corner of the delivery market.
2) Decide on your delivery vehicle needs
The type of business you pursue is going to determine the type of vehicle you need for your business. Whether you need a track or a van, is going to depend on a number of factors:
The type of goods you'll be delivering
The size of the goods
The volume of goods you need to deliver
The distance you're going to be traveling
It goes without saying that if you plan on crossing Route 66 to heavy cargo, you're going to need an 8-wheeler. If you're delivering small parcels around a small city as part of a multi drop service, a smaller Mercedes Sprinter will be more in line with your needs.
Deciding on the type of vehicle will be common sense, but deciding on other factors isn't always as easy. Do you buy new or used? Do you buy outright or enter into a hire purchase (HP) agreement a credit agreement?
We won't go into the financial side of things too much in this guide, but your financial situation starting out may have the biggest part to play in deciding how you start your fleet. There are lot's of guides out there on vehicle reliability, but it might be best to consult a trade mechanic for the best insight and advice.
3) Establish your delivery process
Having a process in place that enables you to complete deliveries efficiently, professionally and most importantly, cost-effectively will be the ultimate deciding factor in your success or otherwise.
Luckily, that's where we are most qualified to offer our guidance!
Delivery technology is the key to establishing a process that will ensure that you deliver parcels with minimal fuss and maximum customer satisfaction. Delivery management software has completely revolutionized the way that deliveries are done through a host of features like:
Route Planning
Route planning software allies businesses to create routes via automation rather than having to do it manually on a stop-by-stop basis.
By having your delivery addresses input into your route planner either via a CSV/Excel file or via an API with your existing eCommerce solution like Shopify or WooCommerce.
Automating your route planning can save hours in admin time per day, and if you're starting out as a one-person business, routing software for small business should be a no-brainer.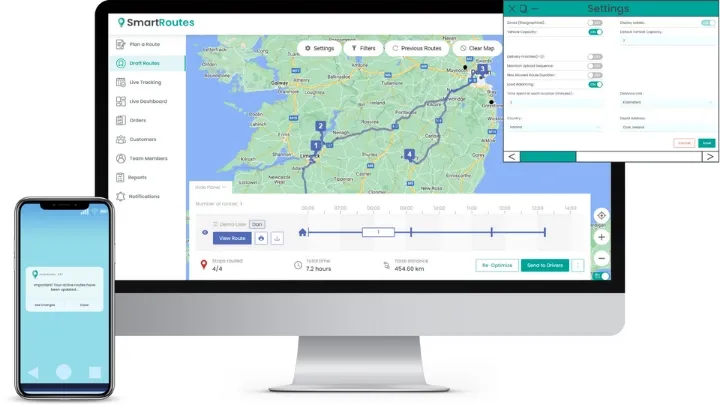 Route Optimization
Route Optimization is the use of computational and algorithmic powers to find the quickest route for you to serve every stop on a route.
Imagine you have 70 deliveries to do. This is what is referred to in the industry as the vehicle-routing problem. Theoretically, there are 343,000 different ways that delivery routes can be served.
The good news?
For as little as $29 per month, route optimization software will tell you exactly which one of those routes is the most efficient in a matter of seconds.
Of course, there are obvious ways to decide which of those routes are not suitable, but with route optimization proven to rescue distances traveled by 33%, it's an absolute necessity for delivery service in the 21st century.
Driver Delivery App
Driver delivery apps are a godsend to drivers.
Such apps typically sync up with your delivery management system and capture important delivery details like address, postcode,customer contact details and any specific delivery instructions left by the customer at the time of order.
In addition, such apps have inbuilt GPS and navigation functionality that help drivers to navigate their route with menial stress.
Again, this is key to a successful delivery process in today's fast-paced world.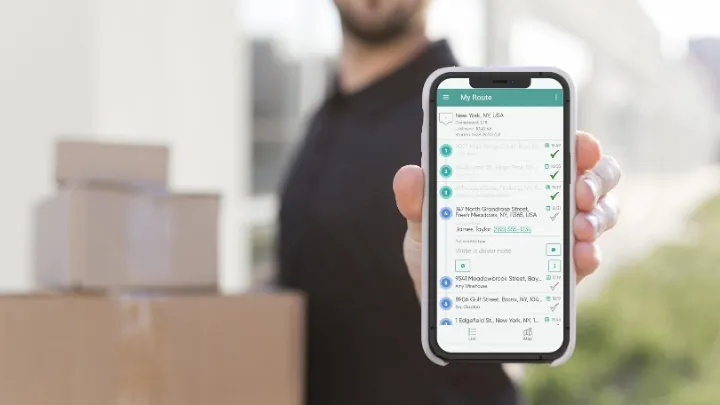 Proof of Delivery
We've left this until last, but it might just be the most crucial part of the delivery service to consider.
Until you do deliveries, you won't believe the amount of claims from customers that their parcels have either not been delivered as claimed, or have somehow mysteriously vanished.
With proof-of-delivery technology, drivers are able to capture both photo and signature proof of delivery on their drivers app, where it is automatically sent to your delivery management system in real time.
This means that you can honestly and accurately tell your customer exactly when and where the delivery was completed.
Ultimately, if you have a signature and a photo of the delivery in the customer property, you're going to have absolute authority in handling awkward customer complaints.
This is another feature that comes as standard in delivery suites like SmartRoutes and should be a non-negotiable business asset for any delivery business.
4) Hire and train drivers
If you're about to start as an owner-driver then this one won't apply to you.
However, if you plan to hire delivery drivers. You're going to want to get the most professional and reliable crew possible. These are going to be the public face of your company, as well as your eyes and ears in the place that matters most:
On the road and customers' doorsteps.
For any business, getting valuable insights from the customers in the context of the service you provide is invaluable. It allows you to alter your service that customers don't like, and implement other small parts that you recognize as being something your customers want.
This is ultimately the key to the long-term success of your business.
Hiring and training drivers is the most time-consuming and complex process a new delivery company can engage in. Naturally, you're going to want to interview as many as possible to get a sense of what the labor market is like, you're going to need to run background checks, and you are going to need to ensure that they are trustworthy and competent.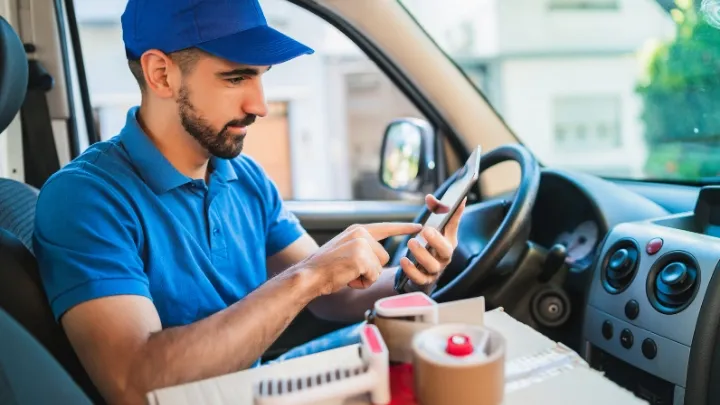 Remember, a large delivery vehicle in the wrong hands is a big liability for you and your delivery service. Rather than thinking of you drivers as just employees, it's better to think of them as your partners in the business.
Unfortunately, we are not the experts in recruitment here at SmartRoutes, but we do suggest checking out this guide on 'How to Hire a Delivery Driver' by recruitment experts Indeed to learn a little bit more about the do's and don'ts.
5) Start hustling
Yep, it really is that simple.
The reality is that the very best businesses never get off the ground because the idea seems a little too daunting. As a famous Irishman once said,
"The best laid plans lack all conviction"
If people don't know about delivery service, they're not going to be able to use it. It really is that simple.
Marketing a new business can be a challenge, but it's important to utilize your existing network to make as many people aware of what you're doing as possible. In fact, more so than any other industry, word-of-mouth marketing is critical. People tend to trust their friends and family, and with the delivery  of goods being something people want to happen with any mishaps, they tend to use someone that can be vouched for.
While your immediate network might not be enough to sustain the business entirely, you will be surprised how quickly your reputation can grow if you are fully focussed on the perfect customer experience.
Of course, you will need to do some sales and marketing grind too. Typically, delivery businesses will work to a specific geographic territory, so it is no harm to cold-call the various businesses in that area to make them aware of your services.
While making those phone calls may be intimidating for a new business owner, you should still dedicate a specific amount of time every week to the practice.
When  it comes to delivering a bespoke item or something of value, you'll be front of mind and already built a personal connection to the business you've called.
Have no fear, you can do this.
It won't be easy, but starting a delivery business can be hugely rewarding
Starting a delivery service isn't easy, but then, nothing worth it really is?
If you've taken the time to read this entire guide, we're confident that you have the persistence needed to start your own business too.
If you want to add a delivery service to your existing business, we think it is a no-brainer if you are in a position to do so. By having control of the entire delivery process, you can control much more of the customer experience and iy pays dividends in the long run for your brand reputation.
If it's an independent delivery service you want to start, the key really is to follow the steps we've outlined above, and then provide a service that is superior in every way to the major companies like Fedex.
Finally, if you are ready to begin your journey, it is with talking to one of our team here at SmartRoutes to get an idea of how you can integrate a delivery management system into your business from the outset. With custom integrations with the likes of Shopify and WooCommerce, it will make getting started much easier and save hours in valuable time every week.
Similarly, if you're starting out with a courier business, having a delivery management system in place from the outset will completely transform the professionalism of your service and make scaling your business far easier when the time comes.  
We recommend trying out delivery management software and getting a sense of what features you need. You can try SmartRoutes for free over 7 days or if you would like to learn more about the specifics you can book a demo to discuss your needs with a member of our team today!
Frequently asked questions
1. What are the essential steps to start a delivery service?
To embark on your journey to start a delivery service, you should begin by crafting a comprehensive business plan. Next, secure the necessary funding, procure suitable vehicles, obtain the essential permits and licenses, acquire insurance coverage, optimize your delivery routes for efficiency, consider hiring staff if the workload demands it, and implement a well-thought-out marketing strategy to attract and retain customers.
2. What types of vehicles are suitable for a delivery service?
The choice of vehicles depends on your specific delivery requirements. For instance, you can opt for sedans for compact, localized deliveries, vans for more extensive cargo capacity, or box trucks for bulk shipments. Alternatively, bicycles work excellently for urban deliveries, offering eco-friendly and efficient transportation. The right choice depends on the size, nature, and geographic scope of your delivery service.
3. What kind of software can help my delivery business from the start?
Route planning software is a valuable asset right from the beginning of your delivery service venture. This software streamlines the optimization of delivery routes, helping you reduce fuel expenses and enhance operational efficiency. By doing so, it ensures a smoother and more cost-effective operation, which is essential for success in the competitive world of delivery services.
If you enjoyed this blog, you may also be interested in: