Feature Release: Delivery live tracking
Delivery live tracking is a key part of the delivery experience for recipients allowing them to see where their package is in real-time. Our latest feature release gives this to our customers.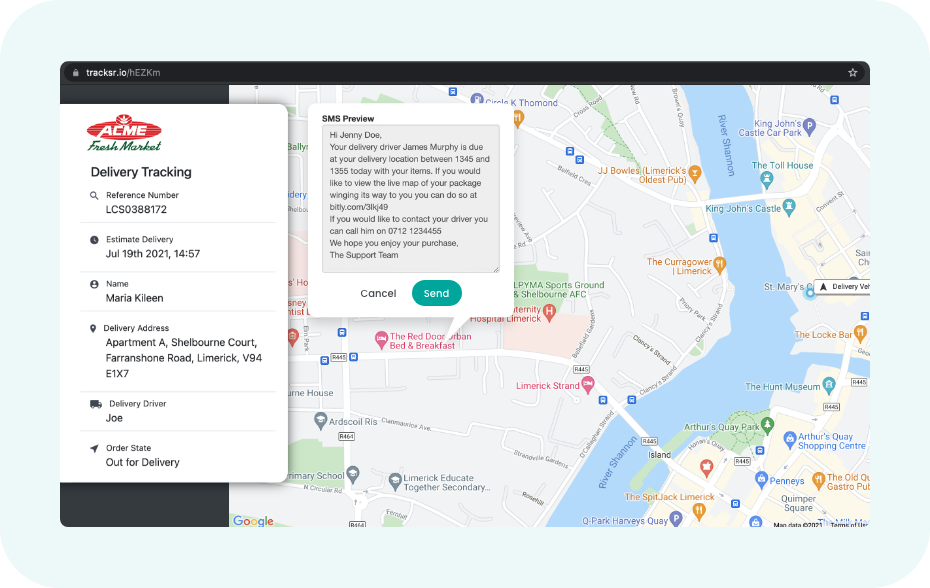 We are delighted to announce the arrival of our latest delivery experience feature for SmartRoutes customers.
A key part of the delivery experience is the ability to track your package winging its way to you in real-time. The customer tracking portal we released recently allows you, as a dispatch coordinator or eCommerce provider, to send a link to your customers so they can track their own package.
Receiving the link by email or SMS, the customer is then brought to a map screen showing the logo of the delivery provider with the order details itemised. They can also see a map including their own location and the current location of their package. This allows them to plan their day and be sure of the arrival of their package safely.
If you would like to learn more about our delivery live tracking and how it can positively impact on the delivery experience for your customers then talk to us today.