eCommerce delivery: Case Study
SmartRoutes delivery route planner integrates with a WooCommerce store, saving time and money on deliveries. Learn more from our case study on Ridgeway Farm in Ireland.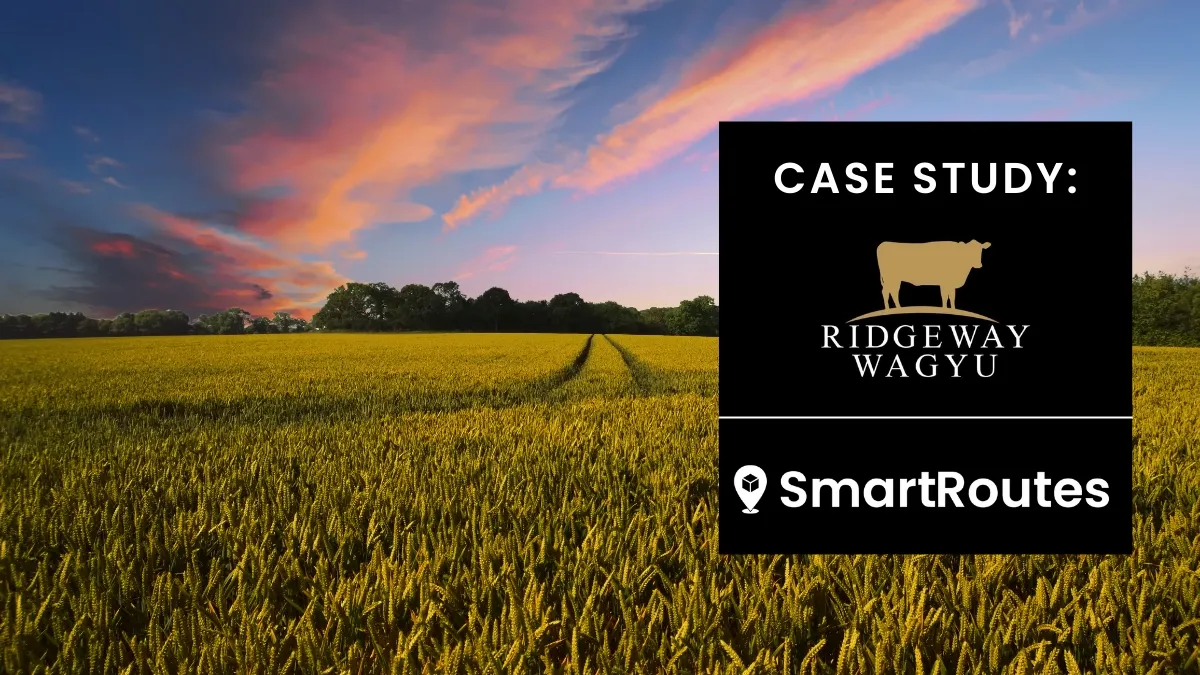 Introduction
Ridgeway Farm sells premium quality Wagyu beef from their family farm in Wicklow, Ireland to customers including butchers, restaurants, and households across Ireland. With their website hosted on the popular eCommerce platform WooCommerce, they were looking for an integrated solution to do their delivery route planning as part of their existing order management process.
An integrated solution would link to their online shop to efficiently plan delivery schedules, optimize delivery routes and communicate delivery timelines to customers. This would allow Ridgeway Farm to focus on their core business; producing premium Irish Wagyu Beef while also saving time, reducing costs and improving customer services.
Challenge
As the business grew, the team at Ridgeway Farm found themselves spending more time planning and organizing delivery routes. At SmartRoutes, we see this frequently as clients' delivery operations begin to grow in tandem with their businesses, thus requiring more time.
With an increasing fleet size, they knew that having a solution in place that optimized order and delivery processes would contribute to cost savings as they grew. With each van they added to their fleet, they found that route planning manually became more difficult and less efficient.
They also found themselves communicating with customers on a more frequent basis. To go hand-in-hand with their premium product, they wanted to provide their customers with a delivery experience that matched the quality of their product. Ensuring that these communications were clear and concise would be key to the overall image of their business.
The Goals
Minimize administration time by automating route planning and optimisation from the order details on their WooCommerce site
Make their delivery fleet as efficient as possible with optimized routes
Establish a way of communicating with customers around delivery times and real-time ETA's to customers as necessary
Seamlessly integrate all current workflows associated with their delivery service into one central solution that all employees could access
The Solution
As a first step, we worked directly with them to understand their business and deliveries, and how it worked for them. This allows us to identify where SmartRoutes can help create efficiencies in processes and quickly advise on how to configure the delivery route planner to best benefit their business.
Some of the key features of SmartRoutes in this case included the following;
WooCommerce Delivery Route Planner
Like many businesses in recent times, Ridgeway Farm turned to a purpose-built eCommerce solution for their online store: WooCommerce.
We have worked closely with many clients who have used WooCommerce for creating online stores and managing orders. That's why we have created a custom API that can save hours for those responsible for planning routes in a business.
For Ridgeway Farm, our solution automatically transfers orders from their online store, complete with name, address, order quantity, and customer requests, directly into the SmartRoutes Delivery Route Planner. Once a pre-defined order window closes, these orders are then used to create optimized routes for their fleet. All that's required of Ridgeway Farm is that they log in to the Desktop Route Planner, quickly check the routes and send them directly to their Driver Mobile Apps.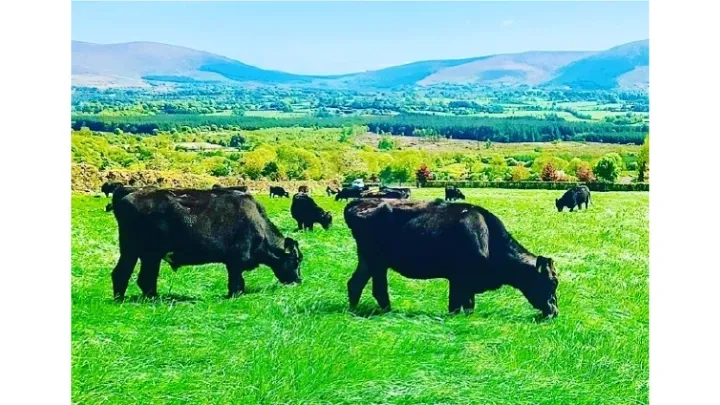 With routes planned and sent to drivers the night before dispatch, it gives clarity to drivers and saves them time when arriving on site to begin their day's work. Additionally, for drivers that might cover routes during holiday periods or pick up extra capacity, the driver app can help them to complete their route with minimal fuss.
The WooCommerce integration with our delivery route planner can save businesses hours in manual planning and data input, and it was no different in the case of Ridgeway Farm. We provided them with a solution that eliminated time they would have otherwise spent adding each address and order details manually.
SmartRoutes pulls all the relevant order information from the online store at a specified time and automatically creates a route based on the customers' addresses and order volumes.

Customer Service & Support Team Visibility
When dealing with food products, giving your support team visibility of orders is crucial.
With both restaurants and individual consumers, it is important to know when they can expect deliveries. Our Live Routes Dashboard gave the sales team at ridgeway a real-time insight into where drivers were located on a route, and accurately indicated what time they could expect delivery.
Last-mile logistics is unpredictable, particularly with traffic in urban areas. Although SmartRoutes can predict ETD's (estimated time-of-delivery) accurately, these can change throughout the day as traffic, time spent at each stop, and access to commercial clients for unloading can be unpredictable.
Delays are inevitable in any delivery service, but proactively making customers aware of them can help to plan and organize accordingly.
"The team at SmartRoutes took the time to first understand what we do and how we wanted our delivery service to work, and then helped us configure the delivery route planner to work for us. This helped us get up and running within a week and to quickly see the return on investment."
Michelle Hourigan - Ridgeway Farm
Results
Time savings for staff and improved customer experience
By integrating SmartRoutes with their WooCommerce-hosted store, Ridgeway Farm estimated that they:
saved 5 hours that were previously spent manually routing orders for their drivers every week
reduced inbound calls from customers about deliveries by 70%
reduced dispatch time and driver briefings by 20 minutes each morning with routes sent to drivers the evening before complete with delivery manifest
improved customer service with live vehicle and order tracking on the desktop live routes dashboard, allowing them to proactively notify customers of any delays
Happier & more efficient drivers
As a result of implementing SmartRoutes, Ridgeway Farms drivers reported the following:
less time spent on roadside routing (using unsuitable apps to navigate to each stop individually)
robust route navigation eliminated decision-making around the most suitable routes
less time spent looking for individual addresses due to SmartRoutes automatic address validation process
less time spent reaching out to customers and office staff about delays and missed deliveries
provided predictability of when drivers would finish routes and ensured that routes were balanced and the workload was evenly distributed amongst the team

To read more case studies you can check them out on our Customer Stories page. If you would like to know more about our services then you can contact us here and a member of our team will be in touch!