Logistics management in agriculture
Agriculture carries much of our food produce from farm to wholesale centres and requires advanced efficiency in supply chain to keep costs low. Learn how to do this here.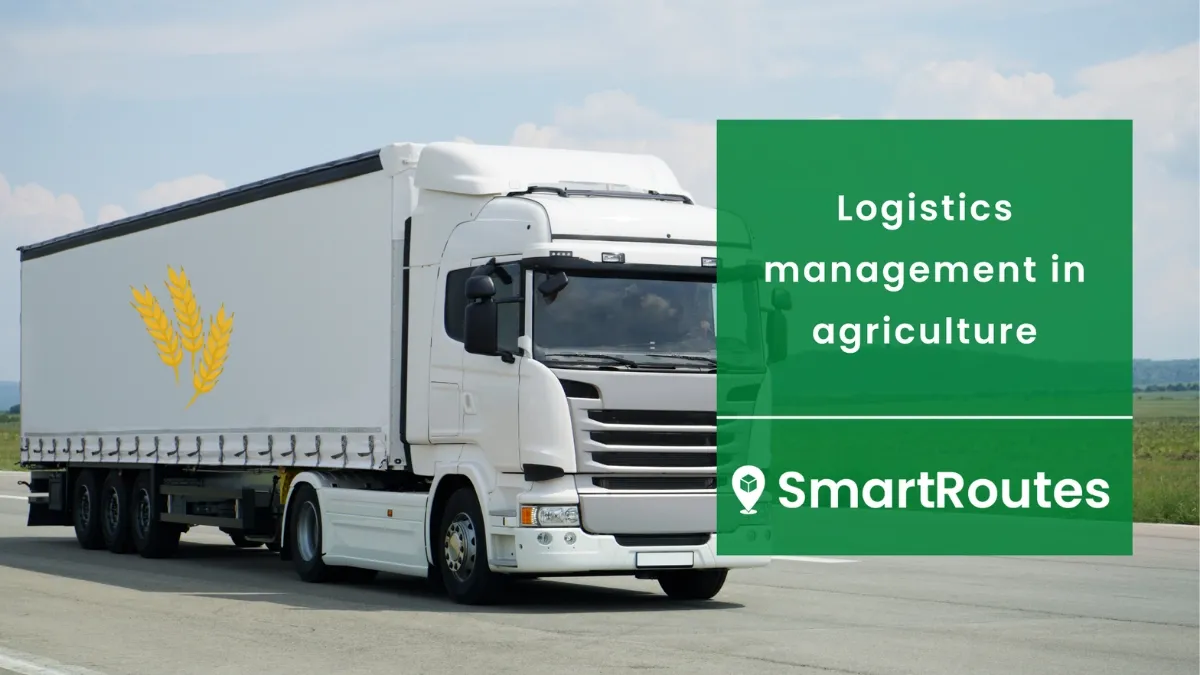 At SmartRoutes, we understand the critical importance of meeting the distinct transport requirements within the industry, particularly when it comes to feed, grain and fertilizer deliveries, as well as milk collection. At SmartRoutes, With our extensive expertise and experience, we have successfully provided comprehensive support tailored to the unique needs of agricultural and dairy enterprises. Collaborating closely with some of the top Agri and Dairy Enterprises in Ireland and the UK, we have gained profound market knowledge and insights, enabling us to optimize the efficiency of their transport operations effectively.
SmartRoutes has been proven to reduce distances travelled by up to 30%. Cutting-edge technology and employing a data-driven approach has revolutionized the transportation landscape in the industry. This reduction in travel distance not only results in substantial cost savings for our clients but also contributes to a greener and more sustainable future.
In the drive for sustainability and viability, SmartRoutes is your trusted partner.
What are agricultural logistics?
Agricultural logistics management ensures the flow of goods from suppliers to customers. The logistics function, once working efficiently, guarantees that a customer's needs are met on time. In doing so, the customer must be proactively contacted when orders are due to be made again.
Let's take a look at what's involved:
Agri Route Planning
By using a route planner, you can plan and optimise routes for bulk, mini-bulk and bagged deliveries collectively. You can manage routes for all vehicle types, from tankers to tippers on one interface. By using automation software to plan your routes ahead of time, you can ensure that vehicles that are leaving the depot will be sent out at full capacity. Allowing you to get out more deliveries per day and as a result, reduce cost of sale.
Your visibility will increase across the organization with a birds-eye view of operations from office to road. This make it easier to spot inefficiencies on routes in progress which can then be improved on in the future. Back office staff can even make update to live routes and drivers will receive a push notification in realtime via the driver mobile app. With route planning software you can establish a comprehensive knowledge database of road networks and yards.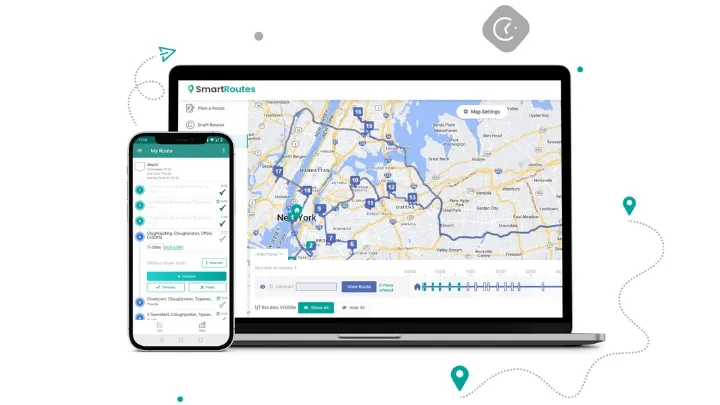 Delivery Experience
Logistics management software offers a range of features that can significantly enhance the overall delivery process, ensuring customer satisfaction and loyalty. One of the key advantages of logistics management software is the ability to create customizable delivery windows based on customers' individual schedules. Through the customer portal, businesses can empower their customers by allowing them to select delivery time slots that best suit their availability and preferences. This level of flexibility not only increases convenience for customers but also helps reduce missed deliveries and the need for rescheduling.
Keeping customers informed about their delivery status is essential for maintaining transparency and managing expectations. Logistics management software enables businesses to provide real-time estimated time of arrival (ETA) updates to customers via SMS notifications. These timely updates keep customers in the loop and allow them to plan their day accordingly, ensuring they are available to receive their packages. By proactively sharing ETAs, businesses can minimize customer frustration and build trust in their delivery services.
Driver App
By giving your drivers a delivery driver app, you are providing your drivers with industry leading-navigation. The routing algorithm will utilise Zipcodes, GPS Co-Ordinates, Postcodes, Eircodes & What3Words to accurately identify drop-sites and these routes will be automatically assigned and sent to drivers ahead of time. Within the app, drivers can leave notes or view dispatch notes for specific requirements on certain delivery drops. Via the mobile app, drivers can take electronic proof of delivery using e-signatures and photos.
SmartRoutes solves last mile challenges for you
Save time and money in delivery management. Cut carbon emissions. Get oversight on your fleet. Impress your customers with superb communication tools.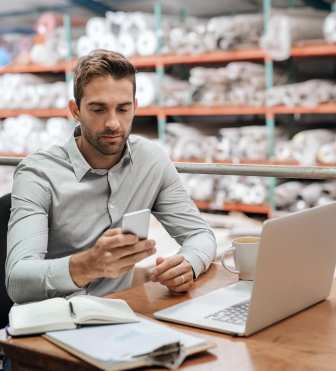 Sales Team Visibility
Having clear visibility into sales operations is vital for maximizing efficiency and achieving optimal results. By leveraging intelligent software, sales teams can gain valuable insights and tools to streamline their processes, enhance communication, and drive success.
One of the key benefits of intelligent software for sales teams is the ability to view orders allocated to specific geographic areas. With this feature, sales representatives can easily access a centralized platform that provides a comprehensive overview of orders within their assigned regions. This visibility enables them to prioritize their efforts, identify potential sales opportunities, and efficiently plan their activities.
Intelligent software empowers sales teams to proactively fill part-loads by reaching out to customers when vehicles are scheduled to be in their respective areas. This proactive approach allows sales representatives to optimize delivery routes and ensure that vehicles are fully utilized. By leveraging the software's data and insights, sales teams can identify customers who may require additional products or services and proactively engage with them. This not only improves fleet efficiency by eliminating part-loads but also strengthens customer relationships through proactive communication.
Logistics management in agriculture: A Case Study
Grennans entire logistics team was trained to use our user-friendly Route Planning Dashboard, thus establishing an environment of complete visibility and transparency through a single, convenient platform. Every individual involved in logistics and planning gained the ability to visualize all routes on a clear map, enabling them to have a comprehensive overview of each vehicle's movements, minute by minute, from store to farm.
Furthermore, our Android and iOS apps were readily embraced by the drivers. Once routes were planned in the logistics office, they could be promptly dispatched to the drivers, equipping them with ample time to fully prepare for their assigned routes the following day.
While navigating the rural roads of Ireland poses its own set of challenges, including large HGVs and narrow regional network roads, our SmartRoutes solution proved indispensable. Drivers were able to modify routes in real-time, accommodating unexpected circumstances, and make notes of any logistical obstacles for future route planning.
To read learn more about what was achieved with our customer Grennans, view our case study.
"The SmartRoutes team have been exceptional. They have helped us greatly reduce our carbon footprint and transport costs through better route planning, while at the same time reducing our yearly admin by over 800 hours."

John Grennan, Owner, B. Grennan Transport
Implement Agricultural Logistics Software, Today!
If you're seeking to optimize your agricultural logistics operations, now is the perfect time to explore the benefits of employing advanced software solutions. SmartRoutes, a leading provider of agricultural logistics software, offers you the opportunity to experience its capabilities firsthand.
To get started, you can take advantage of our 7-day free trial, allowing you to test the features and functionality of SmartRoutes within your specific business context. It serves as an excellent opportunity to witness the value SmartRoutes brings to your agricultural logistics operations without any commitment.
Frequently asked questions
1. What is agri route planning?
Agri route planning involves strategizing and optimizing the routes taken to transport agricultural products from farms to distribution centers or markets. It includes considerations like the most efficient paths, transportation modes, minimizing transportation costs, and ensuring timely delivery while maintaining the quality of the agricultural goods.
2. What are the key challenges in implementing logistics management in agriculture?
The key challenges in implementing logistics management in agriculture can include:
Seasonal Variability: Fluctuations in demand and supply due to seasonal changes in agricultural production can pose challenges in maintaining a consistent logistics flow.
Infrastructure Limitations: Inadequate transportation infrastructure in rural areas where many farms are located can hinder efficient logistics operations.
Perishability Concerns: Agricultural products often have a limited shelf life, requiring swift transportation and appropriate storage facilities, adding complexity to logistics.
Fragmented Supply Chain: In agriculture, multiple intermediaries are involved in the supply chain, making coordination and synchronization of logistics operations challenging.
3. How can delivery management systems give agri sales teams better visibility?
Delivery management systems significantly enhance visibility for agricultural sales teams by offering comprehensive insights and tools to optimize their processes. These systems empower sales representatives with a centralized platform that provides detailed views of orders allocated to specific geographic areas. This visibility allows them to efficiently prioritize their efforts, identify potential sales opportunities, and strategically plan their activities, ultimately maximizing their productivity and effectiveness.
If you enjoyed this blog, you might also be interested in: