Fleet route planner: Case Study
Fleet route planning and optimization can hugely impact on manufacturing costs and cut down hours of wasted effort. Our case study investigates how to route plan for fleets.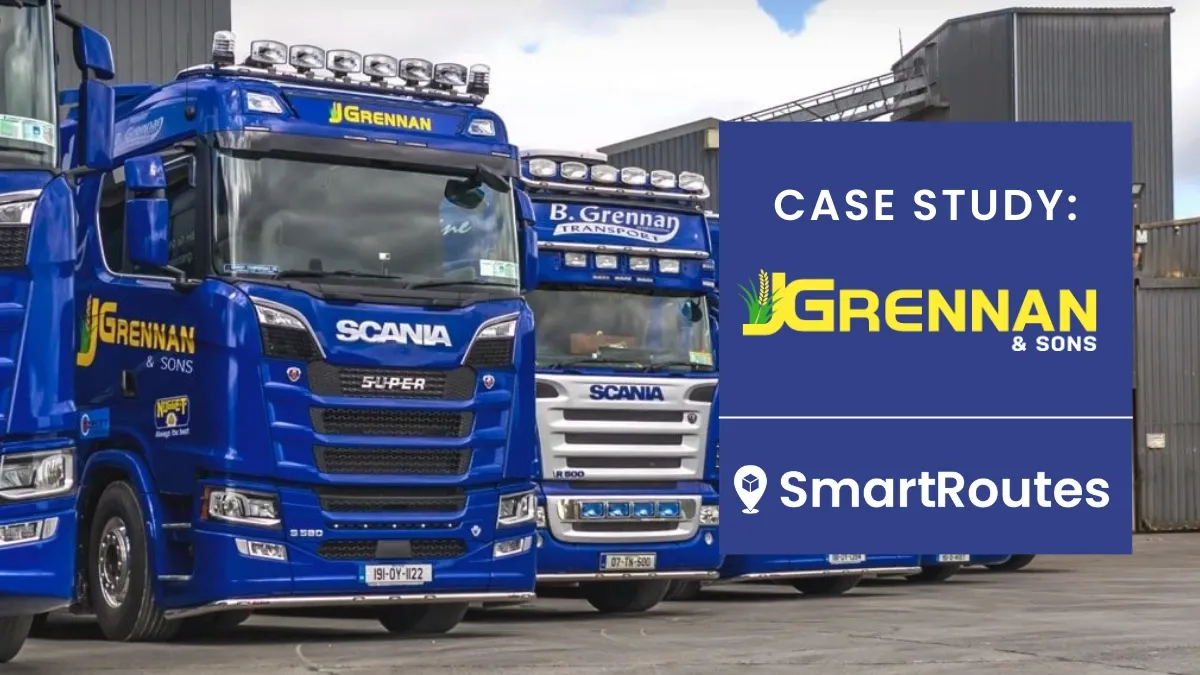 Grennan Transport
Grennan Transport is one of Ireland's leading Agri-Transport companies with over a century of experience in the industry. They are involved in the manufacture and distribution, at both wholesale and retail level of Animal Feeds, Farm Fertilizers and Agricultural Seeds across Ireland.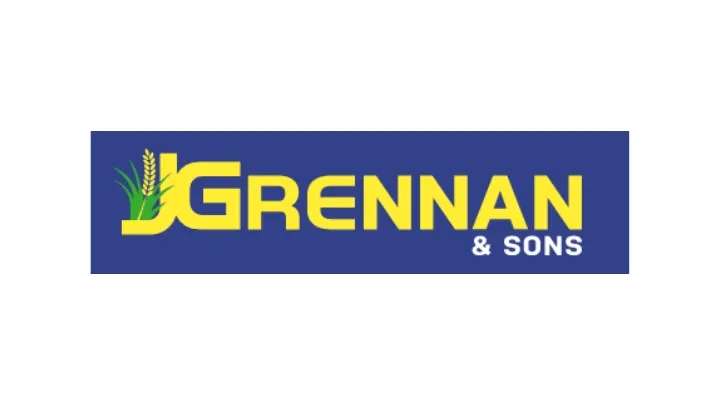 What we will take a look at in this case study:

What Grennans wanted to achieve
To find a solution which would provide route planning and optimization, accounting for individual vehicle and drop-site specifications
To eliminate admin time spent on manual route planning on Google Maps
To improve real-time visibility over their fleet and keep customers & staff up-to-date on ETAs
To reduce ramp-up time for new drivers with limited knowledge of geographical areas, routes and customer demands
The challenge of fleet route planning
When B. Grennan Transport approached SmartRoutes, they were keen to find a solution that would maximize the efficiency of their fleet. Delivering animal feeds and supplies presents a unique set of challenges within the transport industry. Abnormal loads, specific vehicle requirements for rural areas and on-site farm conditions, and capacity limitations combine to make tough work for planners, drivers and admin staff. As an added headache, the seasonality of the agricultural industry means that they also need to sub-contract some loads to third-party hauliers as demand peaks throughout the year. This all means that routes and loads are constantly changing and optimizing routes becomes a tricky exercise.
Part-loads, difficult-to-find drop locations and unnecessary route diversion can quickly erode operational efficiency and impact on customer service, so Grennans needed to have a universal and comprehensive solution rolled out across the organisation.
How we solved fleet planning for Grennans
At SmartRoutes, we're always keen to help solve the unique challenges our clients present us with. Our extensive knowledge of the Irish & UK markets and road networks meant we recognized many of the problems that Grennans faced. We immediately set about understanding the business operations and tailoring a solution to help them to maximize their efficiency.
Our first step was to meet with the team and understand the existing planning and routing processes in place. We noted that they were using Google Maps for manual planning. However, addresses were not always accurate and planning the routes manually was time-intensive and was not capable of optimizing the routes based on specific criteria. SmartRoutes comprehensive Desktop Route Planner is capable of zoning geographic regions, specifying vehicle load capacities and finding the optimal routes for multiple vehicles at the click of a button. Critically, our system was able to record specific details about the locations of feed silos and grain storage facilities in farmyards and their accessibility to various vehicles. Already, this meant that we could save the Transport Planner hours of manual work over the course of a week using our truck routing software.
We quickly brought the rest of the logistics team up-to-speed on our intuitive Route Planning Dashboard, resulting in complete visibility and transparency in one convenient platform. Everyone involved in logistics and planning could now see all routes on a clear map and had complete visibility of every vehicle, every minute from store to farm.
The drivers were also quick to embrace our Android and iOS apps. Once routes had been planned in the logistics office, they could be dispatched to drivers. This meant that they were able to fully prepare for their route the following day.
Out on the road, they could then see exactly what drop was next, and the best way for the delivery driver to get there. Of course, routing across rural Ireland is challenging. Large HGVs and narrow regional network roads are not conducive. However, with SmartRoutes, drivers could modify routes on-the-fly and make notes of any logistical challenges for future route planning. Not only was this a big benefit to current drivers, but the ability to document such knowledge would prove invaluable in reducing the ramp-up time for newly hired drivers with less geographical and learned knowledge of routes and farms.
"The team at SmartRoutes have been exceptional. They were able to get us up and running in no time and even came on-site to understand operations and tailor everything accordingly. Since then support has always been there at a moments notice too."
- John Grennan, Owner
Outcome
The Transport and Logistics team now has full visibility over their own drivers and third-party contracted hauliers. This has been invaluable in allowing them to plan for extra resources. Not alone has this allowed them to plan and optimize routes, but it had also allowed them to organize their dispatch operations in real-time . as orders arrive.
Drivers have also seen improvements. Agri-goods delivery can be labor-intensive, long-hours work. SmartRoutes has made it easier to allocate routes to drivers based upon these parameters, resulting in happier, safer and ultimately satisfied drivers and reducing fatigue and stress. This has also made it easier for drivers to plan mandatory breaks and adhere to maximum driving hours regulations. Route Optimization has also made it easier for the logistics staff to ensure that drivers adhere to these regulations.
The ability to view route histories and save favorite routes also meant that future route planning was quicker and accurate accurate and that new-hires had a database of driver knowledge.
With full planning and real-time capabilities, they are now able to provide accurate ETA's to farmers before departure and notify them of the real-time progress of their delivery. Given the unpredictable nature of the agricultural profession, this is an invaluable service and drives customer satisfaction.
Finally, integrated proof-of-delivery available through the Historic Routes feature, meant that every delivery was time and date stamped, and insured they had instant clarification that correct orders were dropped to the correct customer.
The Results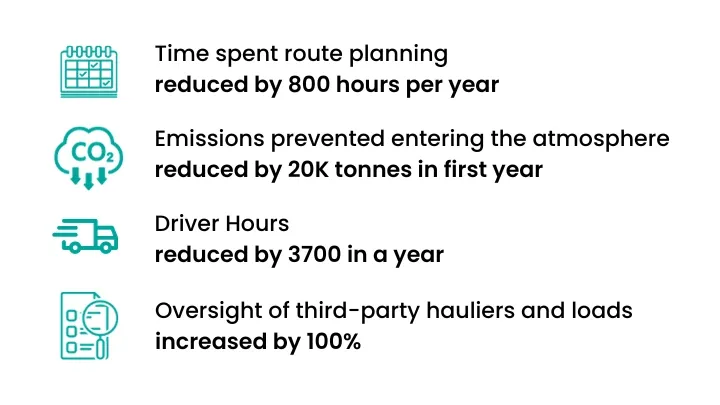 To read more case studies you can check them out on our Customer Stories page. If you would like to know more about our services, you can book a demo with a member of our team for a personalized walkthrough of the platform.
You might also be interested in: