Best courier apps for deliveries
Couriers require the best software and mobile apps to manage route planning and efficiency including up to 20% reduction in emissions and 30% increased route capacity.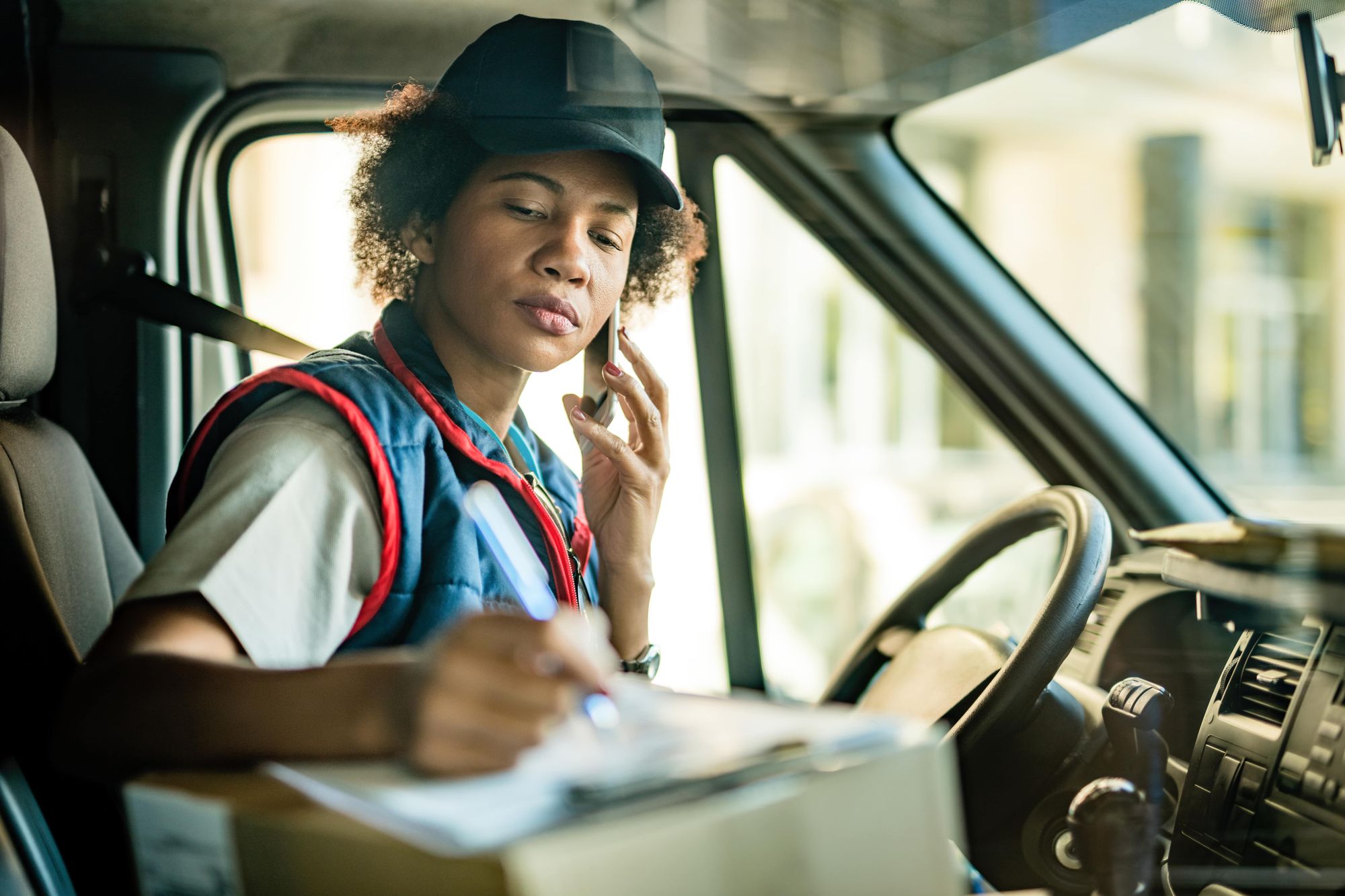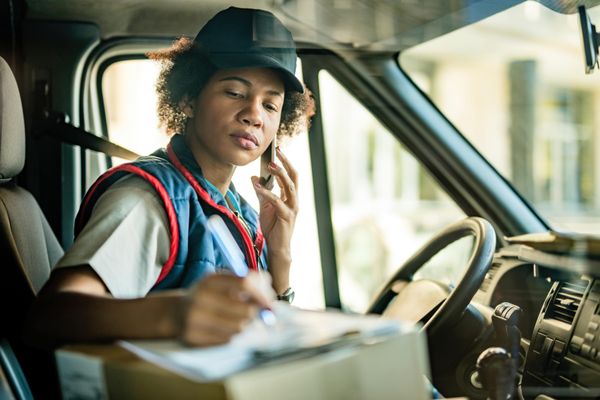 Couriers have one of the toughest jobs in modern economies. They have to face difficult traffic conditions and huge pressure to get all deliveries done on time. Managing to make both dispatch and end customers happy is no easy task either. Couriers even struggle to gain access to toilet facilities when they are on the road all day! Courier apps should be designed to make a courier's life easier. In this article we look at the courier apps used by dispatch to optimize routes for courier drivers, track vehicles in the field and allow drivers to capture proof of delivery.
For couriers and courier companies route planning software is an absolute must. SmartRoutes delivery management dashboard and driver apps will allow you to control last-mile operations and just-in-time delivery drops and collections.
What you will learn about in this article:
Package delivery apps and why they are important
And because your customers are not only the recipients but also the client who has contracted you the critical piece of the puzzle to get right is reporting and insights on operations. SmartRoutes gives you the end-to-end features and functions you will need. Whether it is planning, routing, delivery management, proof-of-delivery or reporting we can do it all for you.
We know expectations are high on apps for deliveries. Your customers expect you to bring cutting edge operations to support their business, and that means delivering a quality service at the lowest possible cost. In other words, walking a last-mile logistics tightrope.
A courier business and its reputation depend on having a robust system and process in place. The benefits of courier apps include:
5-20% Reductions in CO2 emissions, mileage and driving time
30% Average increase in delivery capacity on each route
50% Reduction in time spent on route planning & admin tasks
Courier driver apps - do I need one?
If you are answering yes to two or more of these then you probably need to think about using a courier driver app.
I manually plan routes for my drivers and hand over these plans usually at a meeting or by sending them a list or map
I don't know whether my courier drivers actually follow my plans
I don't know where my courier drivers are once they leave the depot
I have a problem with missed deliveries that means they have to be redelivered
I get a lot of calls from customers with questions about their delivery
My courier drivers complain about the routes I create saying that they can find better routes
There is no proof that a delivery has taken place other than the driver's word
I have a problem with drivers leaving my company and having to hire in new drivers
How do couriers plan their routes?
Cut hours of admin and planning time by having multiple delivery routes, created at the click of a button with optimization software
Upload your stops routes by .csv .xl or input manually
Utilize Zip codes, Post codes and GPS coordinates to quickly and accurately plan deliveries
Create flexible geographical zones and automatically assign work within those parameters
Optimize vehicle efficiency with smart load-balancing that means vehicles go out fully loaded
Dispatch routes to drivers via their own app
Include dispatch notes for drivers so they know what to do/expect
Try to provide the best possible delivery experience for you customers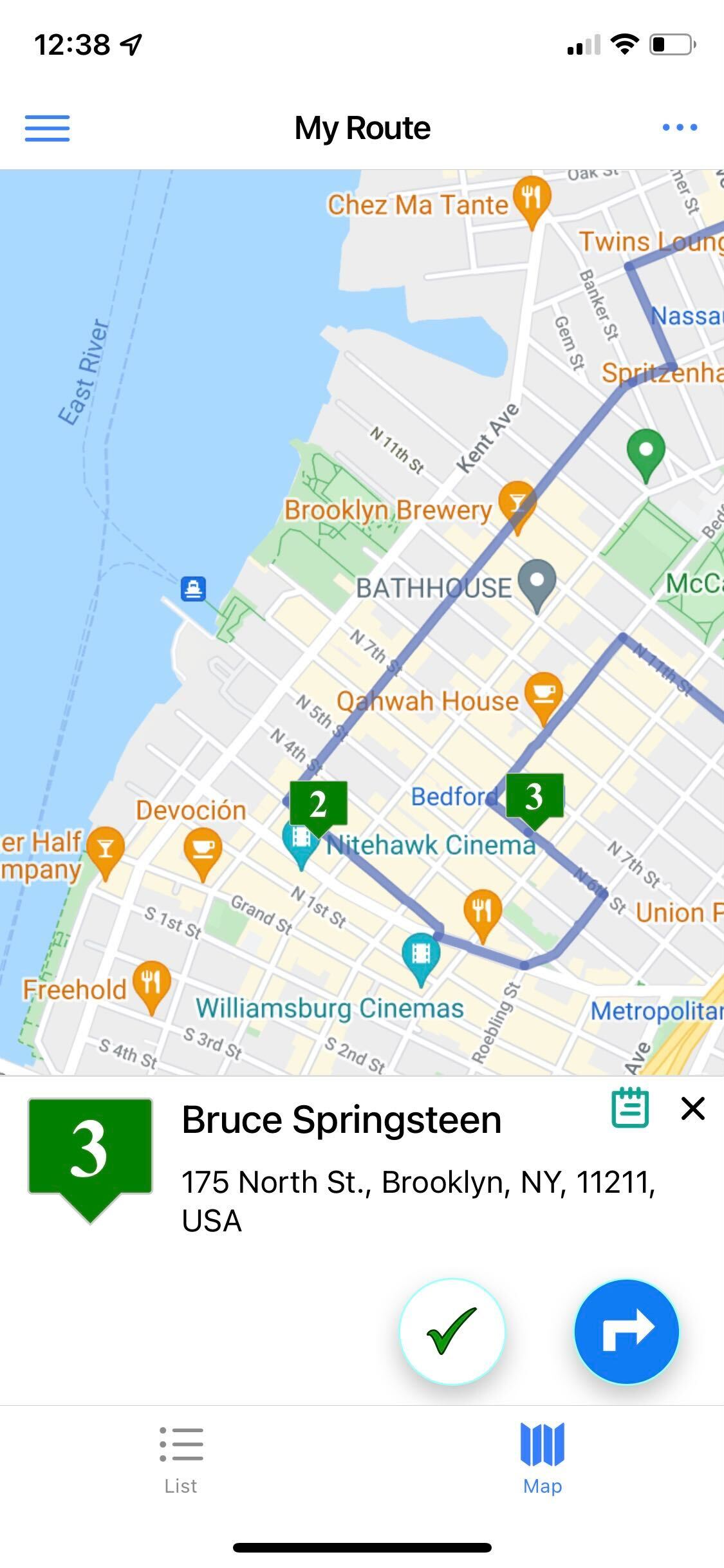 Delivery management software made easy
Increase capacity and reduce fleet size with industry-leading route optimization
Use Postcodes, Zipcodes, GPS Co-Ordinates & what3words to ensure accurate delivery addresses
Flexibly zone your deliveries, incorporating vehicle and driver assignment to specific areas
Get advanced insights and analytics from machine-learned routing data
Save money with smart load-balancing so every vehicle leaves the depot full
It is clear everyone now wants a green last mile delivery solution and this does just that.
Clean your data and get addresses verified
Automate the cleansing and update of inaccurate addresses
Automatically verify the authenticity and location accuracy of addresses provided by customers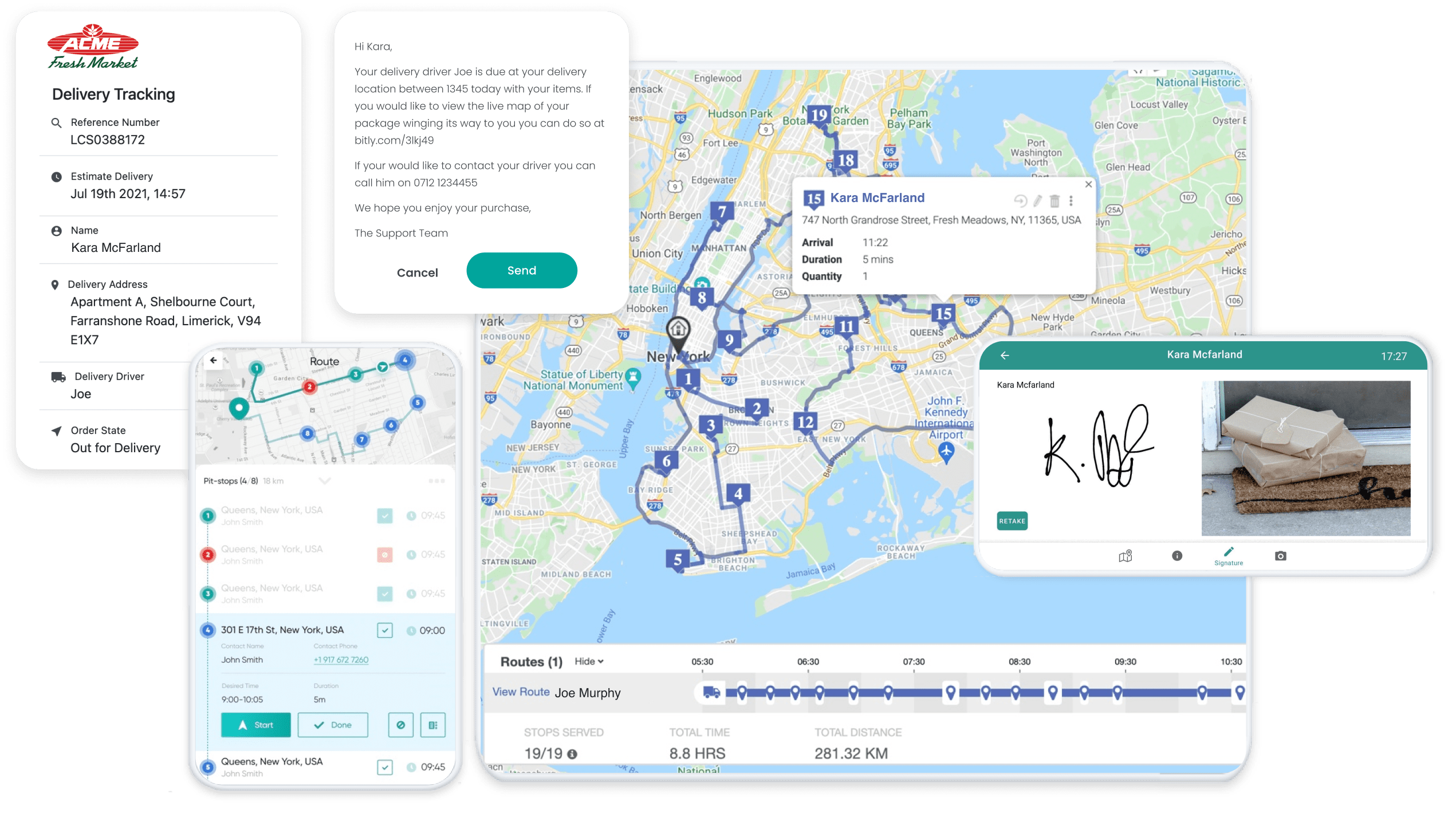 Courier delivery app
Let drivers get their routes assigned automatically
Give them clarity on their working hours for the day
Give dispatch notes to drivers by individual stop/customer so they know exactly what to do
Allow drivers to navigate their route effectively and on-time
Allow drivers take driver notes for end-of-day reports without having to talk to dispatch manager directly
Record signatures, notes and proof-of-delivery
Let driver routes be tracked in real-time to prove out efficiency and record work done
Improve data protection and security with a totally digital process
Reporting and insights on apps for deliveries
Fully customizable and dynamic reporting
Get frequent driver performance reports
Seamless & automated Delivery On Time and SLA reporting
Get the most from integrations with SmartRoutes
SmartRoutes is experienced in working with third-party software providers and can be seamlessly integrated with your current Telematics and Order Management Systems
Easily integrate with your existing Proof-of-Delivery solution
Courier app Case Study
When third-party logistics (3PL) company, Deliver-it, approached us to be their delivery route planner they had just onboarded a new client who had presented them with a great opportunity. In order to accept the contract, Deliver-It faced a challenge. The new contract meant that owner, Barry Rabbitt, would need to increase his fleet and hire new drivers and become more efficient.
Courier deliveries solution
Deliver-It had received the data on where his drop-offs would be and the predicted volume and frequency of orders from the new client. They could then upload this data and optimize his routes and vehicle designation. In doing so, he was confidently able to guarantee that he could meet his customers demands and obligations.
Once the new contract started, Deliver-it were able to immediately begin using SmartRoutes' courier software. Each evening, their client would send over the order list, delivery addresses, and any specific dispatch notes pertaining to them. Previously, they would have had to manually plan which vans would take which items. Now, however, Barry simply needed to upload the data from his client to the SmartRoutes Desktop Route Planner. The planner did the work for him and at the click of a button, he was able to send all his routes directly to his drivers.
Initially, Barry had queried how receptive his drivers would be of the app. At SmartRoutes, we've worked hard to make our app completely user-friendly and intuitive. Not alone did drivers embrace the app, but they reported that it made their job easier. They could now see their routes the night before, keep track of any undeliverables and keep all their POD's securely.
Throughout the day, Barry was able to keep track of all his vans and drivers from his route planning dashboard. This visibility and oversight of his new drivers was critical and put his mind at ease. It also meant that he was able to give his client real-time ETA's updates on the deliveries.
"SmartRoutes helped me reduce admin planning time by 85% and fuel by 20%. However, what really sets SmartRoutes apart is the ease of implementation and the on-going support they provide."

Barry Rabbitt - Owner - Deliver-It
5 Best courier delivery apps
1. Google Maps
Google maps is the original and best navigation app but is it fit for purpose in professional courier companies?
Google Maps is the most widely used app and is familiar to everyone with a smartphone. They are the leaders in tech mapping of our world and the only ones with the resources to send vehicles to every road in the developed world to get a live-view of the Earth!
If you're starting out in business, your routes might still be pretty small. If so, you can put in the addresses of your drops and be on your way in seconds. You can plan up to 10 stops in one go on Google Maps and it works pretty well. It isn't though a delivery route planner and if you go beyond 10 stops you will end up in trouble.
The second biggest hurdle is that it doesn't actually 'optimize' the route, so it may not be the most efficient way to complete your deliveries.
Not a bad place to start for simple routing but if you are looking for a professional solution you might want to keep reading.

Best suited to: Individuals doing their own deliveries with limited drops for a new business
Advantages: Free, easy-to-use, desktop and mobile apps
Limitations: Only 10 stops per route, no route optimization, no delivery specific functions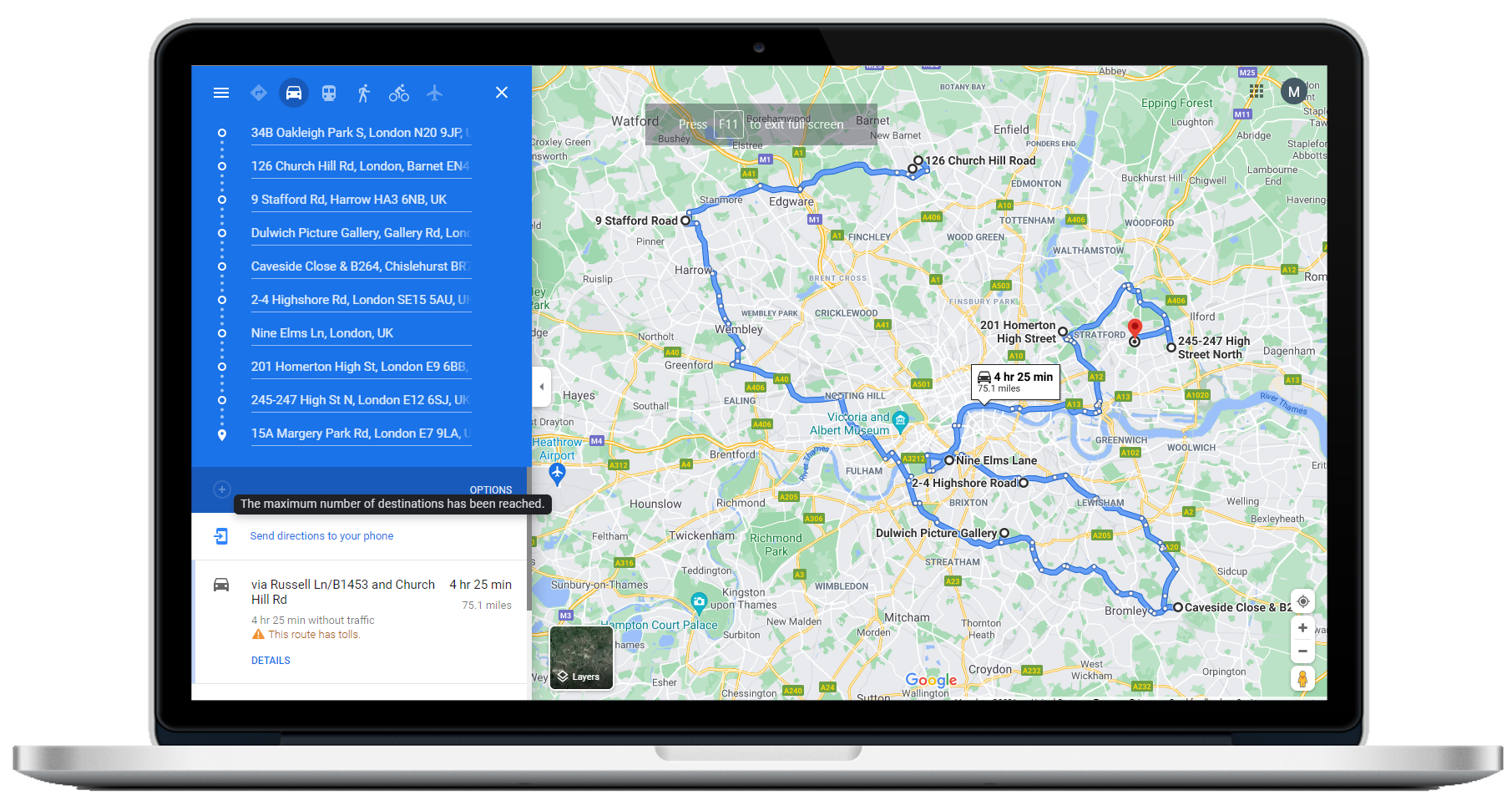 2. RouteXL
So, Google Maps allows up to 10 stops and doesn't optimize the route. Well, RouteXL gets its place next on our list as it solves both those problems, while still being having a free version. For those starting out, a free option might be attractive.
Although there is still a cap of 20 drops, it's likely you might not even need any more than that for a start. Another nice thing about RouteXL, is you can simply go to their website (here) and start creating routes right away.
RouteXL also allows you to import a list of stops or customers so you can plan more quickly. RouteXL though is just a web dashboard and even though you can print out the routes you build, they do not sync with a driver app, you can't track your drivers and you can't really get insight into what is going on. For this reason RouteXL remains a tool for small courier operations or ones that just deliver infrequently.
Finally, it can be a little slow to create routes, so expect to be a little patient while it finds a route for you.
Best suited to: Small and new businesses that outgrow Google Maps
Advantages: Free, no sign-up, and more stops than Google Maps
Limitations: No multi-drop specific functionality, capped at 20 stops, and no mobile apps

3. Onfleet
Onfleet offers a pretty good route optimization and delivery management solution that will serve much bigger courier teams. It does, however, come with a big price tag.
Onfleet offers a desktop-based route optimization solution and combines it with a multi drop route planner app with lots of delivery-related functionality like proof-of-delivery, driver and customer communication, and reporting.
To pick fault with their offering, the pricing is a little complicated with functions like barcode scanning and customer SMS notifications starting at $799.
Onfleet's pricing can be a bit opaque if you are not sure how many deliveries you will be doing as they charge in bands based on these.
Best suited to: Large businesses with established eCommerce of warehousing operations
Advantages: A very comprehensive solution with desktop planners and mobile driver app
Limitations: Expensive pricing for full feature set and large drop volumes perating at very high volume so you can keep it cost effective.

4. RoadWarrior
If you are looking for a cheap and basic tool for route optimization then RoadWarrior is a good option. It doesn't have the full feature set of SmartRoutes or Onfleet but it can plan and optimize your routes.

RoadWarrior costs just $10 and then you pay for every user on your team including drivers, admin staff and so on. It can add up but it is generally very affordable. If you are looking to add other features like notifying customers when their package is due or capturing proof of delivery though RoadWarrior will not do this for you.
Features
Driver app
Route creation and live-edits
File importer
Route optimization
Team management permissions
Time windows
Fleet tracking
Price
$10 per user monthly for driver app, route optimization and data export [Max Route Size 120 Stops]
$10 standard + $10 per user for team features and [Max Route Size 200 Stops]
Verdict
RoadWarrior is very straightforward and has the driver in mind with its focus on the app rather than the admin interface. It has a very low price point that allows it to compete with Google Maps and RouteXL. Notable that it has an integration with FedEx data that makes it a great fit for FedEx drivers in particular.
5. SmartRoutes Courier App
SmartRoutes is a total delivery management software for all sizes of courier teams. It allows you to plan and optimize your routes while tracking drivers and capturing  proof-of-delivery. SmartRoutes keeps recipients informed of their delivery with up-to-the-minute notifications and a delivery tracking portal.
Couriers and courier companies are a central customer base for SmartRoutes and the platform is designed with them in mind. There are pricing options to meet the needs of small teams who simply want route planning and optimization but there are bigger packages that track the entire courier delivery management suite.
Features
Driver app
Route creation and live-edits
File importer
Route optimization
Insights and audit reports
Team management permissions
Zoned operations and load balancing
Time windows
Fleet tracking via GPS
Delivery management suite
Proof of delivery
Delivery notifications and tracking portal
Multi-depot structure
Professional services
Custom Builds
Custom Integrations
Custom Reports

Price
$29 per vehicle monthly for the driver app and route optimization
$49 per vehicle monthly for full functionality excluding custom work or notifications
Enterprise pricing starting at $1000 monthly
*Drivers and admin staff are included for free with these plans, only the number of vehicles being used are counted resulting in huge savings for teams. No restrictions on numbers of drivers using the vehicle licences or number of routes planned within fair usage parameters.

Verdict
SmartRoutes is a great solution for courier delivery companies and has a great mix of functionality and price points that just make sense for teams. There is a free trial for 7 days that allows teams to fully test and pilot the software on real routes.
Who uses courier apps beyond just couriers?
Anyone can use courier apps they don't have to be couriers. Even if you are just planning a visit to a number of customers and you want to make sure you have the most efficient route then you can use this type of tool.
Certain industries that are not associated with 3PL or delivery logistics do use courier apps regularly. These include distribution companies, pharmaceutical firms, healthcare, newspaper and print media, as well as food delivery and ecommerce businesses. Any business that has vehicles on the road that are serving multiple stops in a day can use this tech.
By removing the need for manual routing and planning, it can save hours in admin time and also reduces distance travelled and fuel consumed, resulting in time and financial savings for both business and driver.
Best courier app for deliveries
Save time and money in delivery management. Cut carbon emissions. Get oversight on your fleet. Increase customer satisfaction with superb communication tools.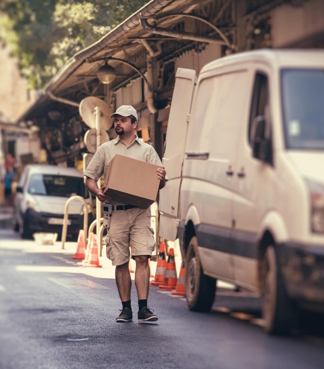 Key features of a courier app
Route planning
Poor planning of last mile delivery can increase your overall logistical costs by 20-40% making your operations unprofitable. Poor planning leads to long time windows and missed deliveries  resulting in customer churn.  Using a delivery planning software solves this problem for you. Reduction in the administrative overhead of planning routes frees up your time.
Route optimization
Our route optimizing algorithm will reduce cost per delivery by at least 33% versus traditional planning and allow you to factor in complex variables like time windows, load balancing, zonal territories and even vehicle variables to avoid missed deliveries and deadlines. Vehicles leaving the depot fully loaded results in greater profitability.
Fleet tracking
Visualize your delivery fleet with a live map to manage and adjust routes in real-time. Be more efficient and take the guesswork out of delivery operations. Be less dependent on a driver's local knowledge by implementing a data-driven model of fleet tracking.
Driver app
Your drivers are your greatest asset and you need to give them great tools. Our delivery driver apps optimize and navigate their delivery route. It also allows them to capture proof of delivery and keeps them in constant contact with the depot through dispatch and driver notes. With driver turnover rates at 25% on average annually driver apps will help to retain staff and improve efficiency.
Delivery management
A total solution to delivery management is critical for all business types in order to control costs and protect the customer experience with you. Lack of investment in delivery management can result in 38% customer churn and spiralling delivery costs as a result particularly of missed deliveries that need to be repeated. Contactless delivery options also need to be considered to safeguard public health.
Delivery experience
Excel at the delivery experience for your customers keeping them in the loop with real-time notifications and a live package tracking portal. Cut out missed deliveries and unhappy customers with a simple to implement solution that anyone in your business can use. Increase customer return rates and control your costs on the most expensive section of your logistics journey.
Proof of delivery
Capture proof of delivery by e-signature, photo or barcode scan for total security and compliance. Automate email confirmation to customers or to the relevant ERP system.
Delivery notifications
Stay in constant contact with your customers over the last-mile with delivery notifications and updates by text or email. Automate the customer support requirements and provide certainty to customers. Reduce delivery windows and increase delivery hit rates to decrease cost per delivery and reduce customer churn.  
Territory management
Create zones of delivery and allow our AI to intelligently assign and manage work within this area. Route and territory optimization all in one.
Reporting capability
Become a data-driven delivery team with end-of-day reports on all aspects of your operation. Measure your success and improve your performance month on month.
Multi-depot management
Scale your organization and reflect the scope of your logistics team with SmartRoutes multi-depot management. Create a network of SmartRoutes accounts to manage large distributed organizations with Super Admin role permissions and regional depot managers depending on requirements.
Courier companies that are leading the way in delivery management in the UK
If you're ready to begin planning and optimizing routes for your business, you can avail of a 7-day free trial with SmartRoutes or get in touch today and a member of our team will be in touch.