Food delivery software: Case Study
Food delivery software is getting food direct to consumers in their homes quicker, cheaper and with fewer emissions. If you are in food retail this case study will help you.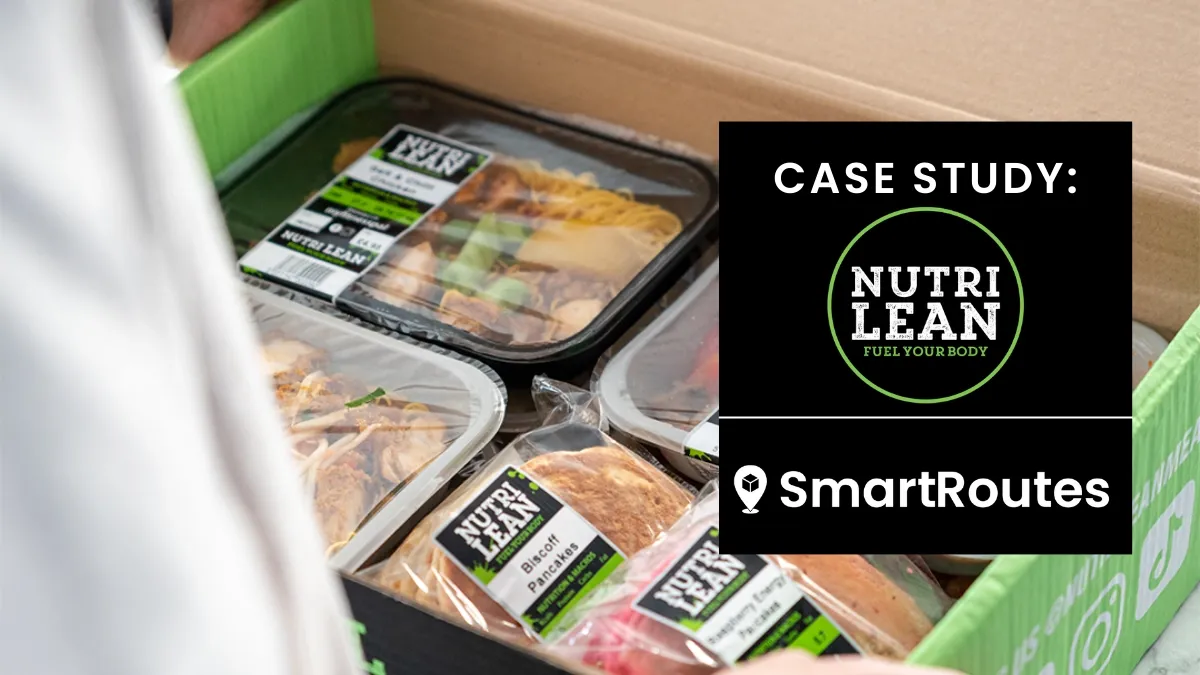 Nutrilean
Nutrilean is a Northern Ireland-based company that sells pre-prepared meals to consumers right across the country. Their food delivery logistics team promise fresh food daily and offers various meal plans to cater to every type of customer's needs. Delivering freshly made meals requires that deliveries are fast and reliable and that the food is impeccably preserved throughout. To meet these requirements, they turned to SmartRoutes for a meal delivery software solution that they could rely on.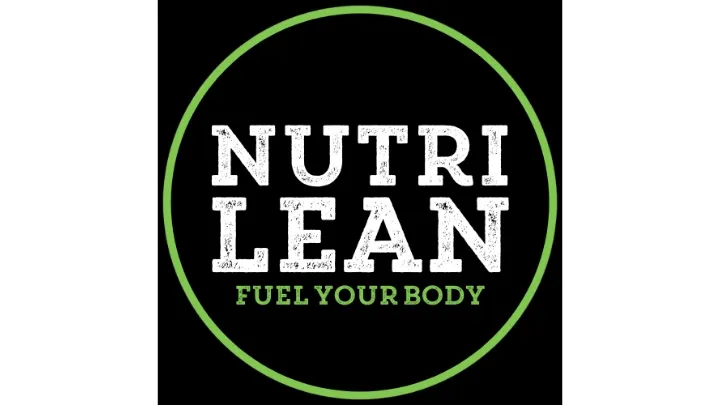 What we will take a look at in this case study:
Challenges faced by Nutrilean
When Nutrilean approached us, they were having difficulties with managing their orders and route planning optimization. Because they offered both weekly subscriptions and individual orders, routes would change daily and planning was becoming a headache.
The popularity of their service was also making the job of creating routes, managing orders, and dealing with customer queries more time-intensive by the week. The extra work was taking from the real focus of their business; creating quality, pre-prepared meals.
Unlike delivery apps such as Deliveroo or Just Eat, they needed a solution that would allow them to complete the last-mile delivery for pre-prepared meal packages entirely in-house.
Nutrilean's Goals
Establish a way of creating and managing delivery routes automatically
Give drivers all of the information required to complete deliveries in one easy-to-use delivery app
Automate the creation of routes from live orders through their online store
The Solution
We immediately set about helping Nutrilean to configure their SmartRoutes Delivery Route Planner to cut down on hours spent managing orders and creating routes.
API integration to automate orders to drivers
Many businesses are now using cloud-based eCommerce solutions such as Shopify and WooCommerce for their online stores. Nutrilean have developed their store on the Shopify platform and receive all their online orders through the site.
Our first step was to create an automatic integration between their Shopify store and their SmartRoutes planner. This would ensure that as customers ordered online, they would be sent to the SmartRoutes delivery route planner, where the routes for a particular day would be created automatically based on the day's orders.
As part of this integration, all relevant details such as names, addresses, and specific delivery requests of customers would be attached to each delivery on the Drivers Mobile App.
Auto-printing of packaging slips
You've ordered your favourite meal and you have received the wrong order.
Well, we had a solution that would ensure that Nutrilean would never make such mistakes. As orders were filtered from their Shopify store to their delivery route planner, a packing slip was attached with the complete list of goods ordered. These could then be printed at the click of a button and attached directly to customer orders.
This would ensure that drivers knew exactly what should be delivered, and would save dispatch staff time and stress of managing the orders from the kitchen.
Territory management for drivers
As the business had grown, so too had the size of their delivery fleet and the number of drivers they employed.
This had become one of the main difficulties with planning routes for drivers, as they delivered right across Northern Ireland. Using SmartRoutes zoning feature, they were able to devise 5 separate zones across the region to ensure that each driver was being allocated an equal amount of deliveries.
As orders arrived through their website, they would be sent to the delivery route planner, and routes would then be created within these zones. As order volumes fluctuated within these zones, they could simply alter the borders of each, to meet capacity for each vehicle and driver in the most efficient way.
Customer Delivery Notifications
Working with the team at Nutrilean, we knew that they were proud of their customer service. For that reason, we knew that these features would be key to helping them provide a seamless 'Delivery Experience'. When it comes to food delivery, ensuring that customers know when their delivery is arriving is critical. Fresh food will only remain fresh as long as the customer can take receipt of it and quickly store it in a fridge. Understanding the delivery experience is key here.
Using our Customer Delivery Notification feature, once delivery had been allocated a place in the delivery schedule, the customer received an automated email from Nutrilean with an accurate estimated time of delivery (ETA). This allowed customers to ensure there would always be someone available to receive the delivery. In addition, it would help to reduce the number of queries from customers about the time of their delivery.
Live package tracking portal
The fleet tracking dashboard allowed customer support staff to see the location of each vehicle and the order status of every delivery on one single map. This allowed them to answer phone queries for order updates in a matter of seconds with a high degree of accuracy.
Proof of delivery by e-sign, photo or barscan
To help to deal with customer queries post-delivery, our electronic Proof-of-Delivery (ePOD) feature would also be of benefit. Drivers would simply take a photo of the delivered goods, and/or take a signature from the customer within their SmartRoutes app. This would be immediately available to the customer support staff to access with the SmartRoutes Desktop App at the office.
The Outcome
As the popularity of their service grew, so did the complexity of their logistics. Nutrilean needed a solution that could streamline their delivery operations, reduce manual work, and ensure the efficient preservation of their freshly prepared meals. They also aimed to handle the entire last-mile delivery process in-house.
Since onboarding with our Shopify delivery route planner, Nutrilean have managed to streamline and optimize their entire home delivery service with our meal delivery software. The adoption of SmartRoutes meal delivery software has resulted in operational efficiency improvements, enhanced customer satisfaction, and a streamlined delivery process for Nutrilean. These positive outcomes have allowed Nutrilean to focus more on their core business of creating high-quality, pre-prepared meals while effectively managing their delivery logistics.
The Results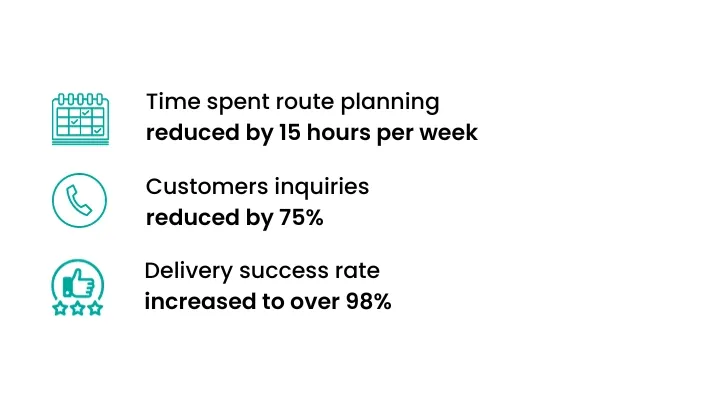 To read more case studies you can check them out on our Customer Stories page. If you would like to know more about our services, you can book a demo with a member of our team for a personalized walkthrough of the platform.
You might also be interested in: