Digital Pharmacy Home Delivery: Case Study
In this case study we look at how we implemented a system to keep a record of deliveries for digital pharmacy, Healthwave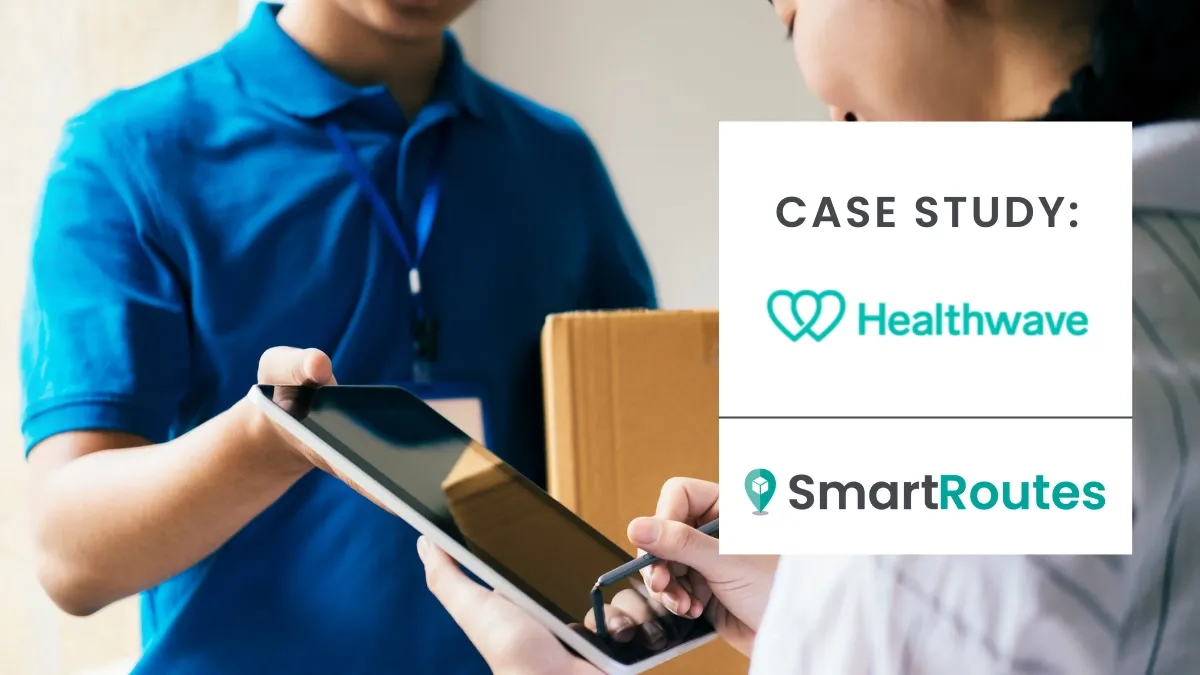 Healthwave
Healthwave is Ireland's first Digital Pharmacy. Based in Dublin, Healthwave offers a prescription delivery service with nationwide delivery. They are changing the pharmacy industry in Ireland by allowing customers to sign up online, text their pharmacists and have their medicines delivered right to their door each month in personalized PillPods.
Their pharmacy service can be used from anywhere and is easier to use and cheaper than a regular pharmacy. With next-day and even same-day delivery available (depending on where you're located), Healthwave has been incredibly successful and innovative.

What we will take a look at in this case study:
Challenges faced by Healthwave
When Healthwave began offering its home delivery prescription service, the entire delivery process was planned out using paper. Delivery details  would be exported from their order management system onto an excel spreadsheet. They would then print out the spreadsheet and give it to their drivers on clipboards. This is what they used to navigate through the orders for the day and it was also used as their proof of delivery record. This paper based system was not sustainable to use in the long term. The team needed to store all of these papers for their proof of delivery [POD] records. This was difficult both in having to store such a large amount of hard copies but also because it wasn't easy to search through these records.
A paperless delivery process was needed. This would allow staff to search through a digital database when queries came in. They also had no way of recording what order items were undelivered and brought back to the pharmacy. Existing pharmacy software systems do not have deliveries built in - just dispensing and sale. 'SmartRoutes fills this gap' says Shane O'Sullivan, Healthwave CEO,  by recording the dispense date, when it went out for delivery, the route taken and who gave an e-signature.
At the time Healthwave was not pre-planning their delivery routes. Delivery drivers were using Google Maps to choose their next delivery based on where they were at the time. This led to wasted time with routes not being created optimally to get the most out of their day.
Healthwave's goals
To have a system that can trace a medication order from the time it leaves the pharmacy to reaching the patient.
To capture electronic proof of delivery and retain it in a searchable digital database.
To improve communication between drivers and the customer care team and pharmacists.
To pre-plan delivery routes for their drivers to reduce time spent on planning while out on delivery runs.
The Solution
Route planning & Optimization
Healthwave split their Dublin deliveries in two and they have a morning and afternoon pickup at the pharmacy. In order to plan their deliveries for the day and account for their pickups, we implemented SmartRoutes Route Planning and Route Optimization Software. Route optimization is often thought of as simply the fastest way to navigate multiple stops but actually, our software takes into account other variables like road dimensions and vehicle restrictions. Now their delivery routes are automatically created and optimized each day and sent to the drivers. This has saved their delivery drivers much needed time by no longer spending time on the delivery route deciding which order to tick off next. This has helped increase efficiency in their delivery operations by ensuring they get the most out of the delivery day.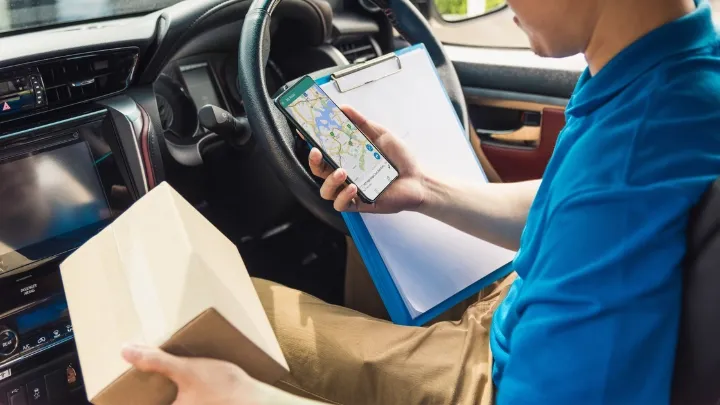 Fleet Tracking
Healthwave's remote customer care team needed more oversight of the daily deliveries to help answer incoming queries. By implementing Fleet Tracking Software the customer care team was given access to the SmartRoutes platform to look up real-time information via the live tracking portal. This has given the team much better oversight of the delivery day which previously was not possible. Customers now receive up-to-the-minute information when looking for updates. This has taken the guesswork out of delivery operations allowing the process to be more efficient and profitable.
Proof of Delivery
As mentioned, Healthwave delivery drivers were capturing proof of delivery on their order spreadsheets. Now with SmartRoutes, the team can easily capture proof of delivery (POD) and delivery notes on arrival. They can do so by taking an electronic signature from the recipient via the driver app. The app utilizes sign-in glass technology to capture the signature of the person accepting the delivery. Much of what is ordinarily filled manually on the paper POD is automatically filled for the driver including, customer name, address, and delivery time. Capturing electronic PODs has allowed them to keep a digital trail for subsequent audits or reporting. If a customer would rather not give their e-signature then the driver can easily snap a quick photo of the front door just to prove they were there and dropped off the order.
A solution like SmartRoutes is cloud-hosted, so PODs will automatically be stored in their database. Now PODs can be searched for, accessed, and printed by any staff member with these permissions in a matter of seconds. With this POD system, they can now keep a record of orders that have not been delivered and subsequently returned to the pharmacy. This information is easily accessed now by pharmacists who need to have a record of this information.
Delivery Driver app
Another important feature for the team at Healthwave has been the Delivery Driver App itself. This has opened up different avenues of communication both internally and externally with customers. With the use of the drivers' notes on the Driver App, internal communication between drivers has been improved. Drivers can easily leave notes for future reference about delivery instructions or simply add reasons why they couldn't get the order delivered.
The driver has access to the recipient's phone number making it easy for the drivers to contact the customer when they are on their way to make the delivery. Ensuring customers are kept up to date with their deliveries, results in a better overall delivery experience.
By using custom fields, notes can also be left by the pharmacy such as if the order contains something refrigerated. If the order needs to be refrigerated then the pharmacy can note the package needs to be kept in cold-chain while in transit and must be delivered directly to the recipient, otherwise returned to the pharmacy. As a result, custom fields have helped the team remain compliant with the regulations set out in the pharmacy industry.

"SmartRoutes is core to our delivery service now and allows anyone on the pharmacy team, as well as our patients, to see where a medication order is in real time. Innovating in the pharmacy industry requires raising the bar in terms of safety standards. SmartRoutes gives us a level of traceability that simply isn't possible without their geolocation technology. If you are not using SmartRoutes, you are most certainly running an inefficient delivery service".
-  Shane O'Sullivan, Healthwave CEO

The Outcome
The team at Healthwave was surprised initially by how much time SmartRoutes saved them on delivery route planning. They were able to save time along the whole process from planning the delivery routes to capturing PODs and answering customer queries. When Healthwave were in the market for a delivery management solution similar to SmartRoutes they decided that they wanted to support Irish when they realized there was the option to do so in the market. Their drivers have been really happy with SmartRoutes, it's been really easy to use and they find the driver app really helpful.
The Results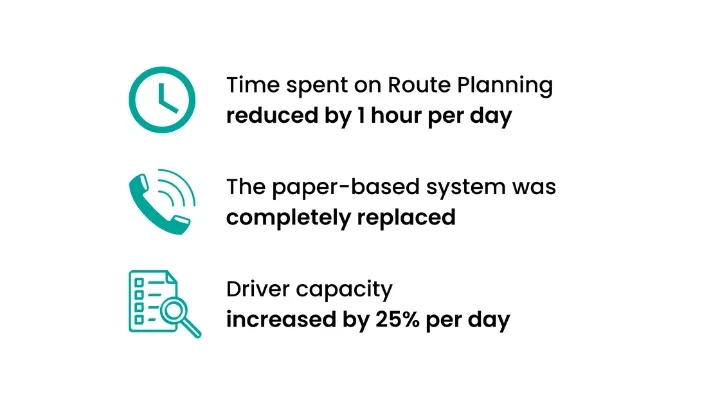 To read more case studies you can check them out on our Customer Stories page. If you would like to know more about our services then you can contact us here and a member of our team will be in touch!
You might also be interested in: