How to do same day delivery
Same day delivery is the new standard for 30% of consumers. Learn how to implement it including hard infrastructure and software systems in 2022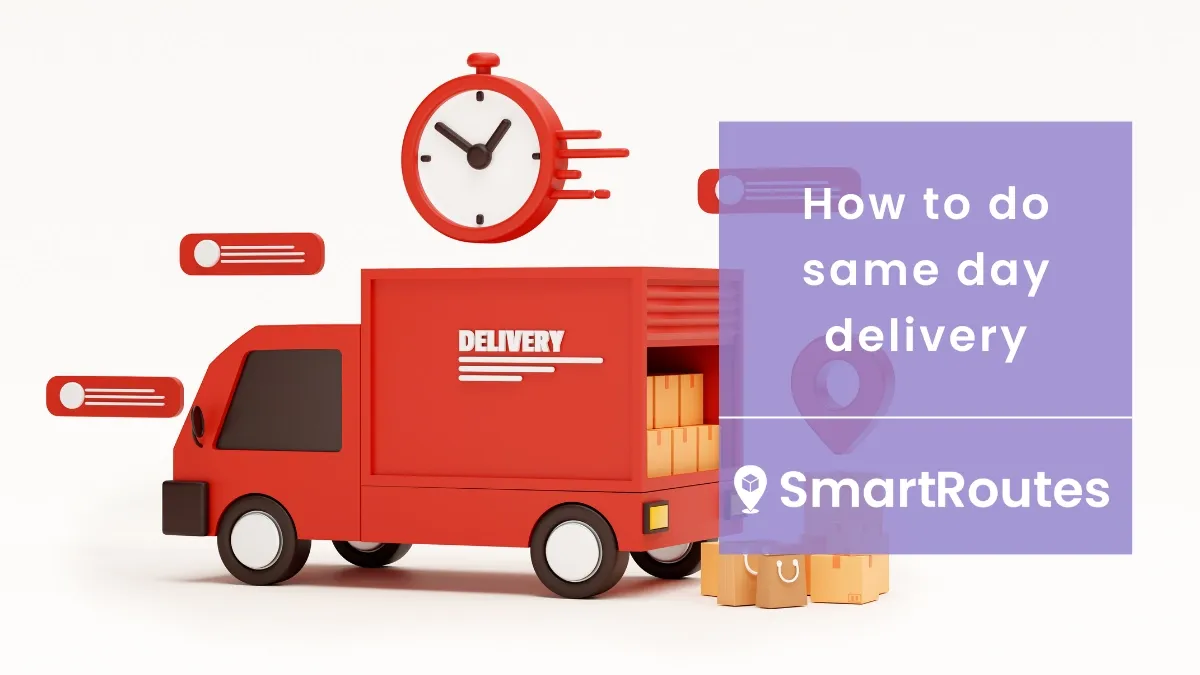 Consumers have become totally comfortable with online ordering and expectations around delivery speed requirements have been changing quickly in the past 24 months. Instead of going in-person to stores to browse or grab essential items, consumers now order online from e-retailers and from local grocery and convenience stores for those items.
The need to provide super fast delivery is now something every single retailer needs to consider. Turnaround times for delivery are expected to be within 3 days for 90% of consumers and same day delivery is expected by up to 30% of shoppers. For local grocery and convenience stores, the challenge is to provide ultra fast delivery within 1 hour or even 15 minute windows.
What we will take a look at in this article:
How to do same day delivery for your business
Infrastructure requirements for speedy delivery
Software systems for same day shipping
The challenge of same day delivery
Considerations when offering express delivery
Trends in ultra fast delivery
15% of retailers currently provide some kind of same day delivery
65% of retailers plan to offer this service in the next 18 months
56% of Gen Z'ers expect delivery the day they place their order
25% of all consumers will abandon cart if it is not available
61% of all consumers will pay extra for expedited delivery
Only 20% of consumers say they don't want or don't care about same day shipping
Abandon cart rates rise if same day is not available in the following sectors: gifts & flowers [41%], food and groceries [23%], electronics [31%].
How to do same day delivery for your business
For those of you who think that is just too much trouble and it would be easier to outsource this to a specialist courier company, then be prepared to give up a significant percentage of your revenue as these solutions do not come cheap. In fact, many retailers may find they are forced into taking on super fast delivery themselves because it is the only option.
So, how do you, as a business owner or a logistics professional, meet these demands without the fallout for your staff that is agonizingly detailed in tell-alls by Amazon drivers? In order to achieve this you need to change the structure of both your physical presence and your tech systems.
Remember in urban and semi-urban environments if you are not offering an express delivery service, you are only competing for 70% of the total market with three in ten potential customers viewing your offering as being too slow.
Same Day Delivery with SmartRoutes
Streamline your entire delivery process, all from one platform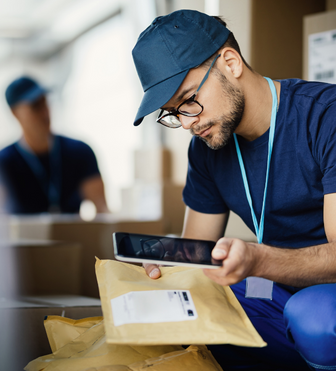 Infrastructure requirements for speedy delivery
So let's first look at the hard infrastructure required to meet same day delivery times. Firstly, you will require your existing store building to be passed in part or whole to fulfilment operations. That means taking a section and dedicating stock, staff and square footage to online-only ordering. This is necessary in order to be able to pick up orders and get delivery teams away quickly but also in order to better control inventory which isn't under control in an open store setting to which the public has access.
Secondly, you will require fast and agile delivery methods. This means a staff of delivery people on hand to meet whatever orders come in. This can be the biggest challenge as order volumes can fluctuate during the day. This can leave staff idle or overstretched as a result. This is why gig workers have become so popular in last mile delivery with their flexibility and availability for which they are paid on a per-delivery premium, rather than an hourly rate.
Thirdly, you will require vehicles that are capable of making deliveries in a fast turnaround. These might be small vehicles, electric vans, cargo bikes or just ordinary bicycles. Depending on typical order sizes, weight and the distances to delivery stops you can match the transport method to meet the order. For urban deliveries of small and medium sized packages cargo and electric vehicles are now preferred. For fast food and small grocery delivery, it is usually e-bike or ordinary bike. And for more traditional larger packages like white goods or large grocery orders it is now typical to use electric vans or traditional small vans to fulfil the orders.
Software systems for same day shipping
Now let's take a look at the software requirements of a same day or ultra fast delivery operation. The primary thing to understand here is that routing to delivery stops needs to be super-efficient and there absolutely has to be automation from order platform to delivery team. This contributes to the requirement of being an eco-friendly delivery service.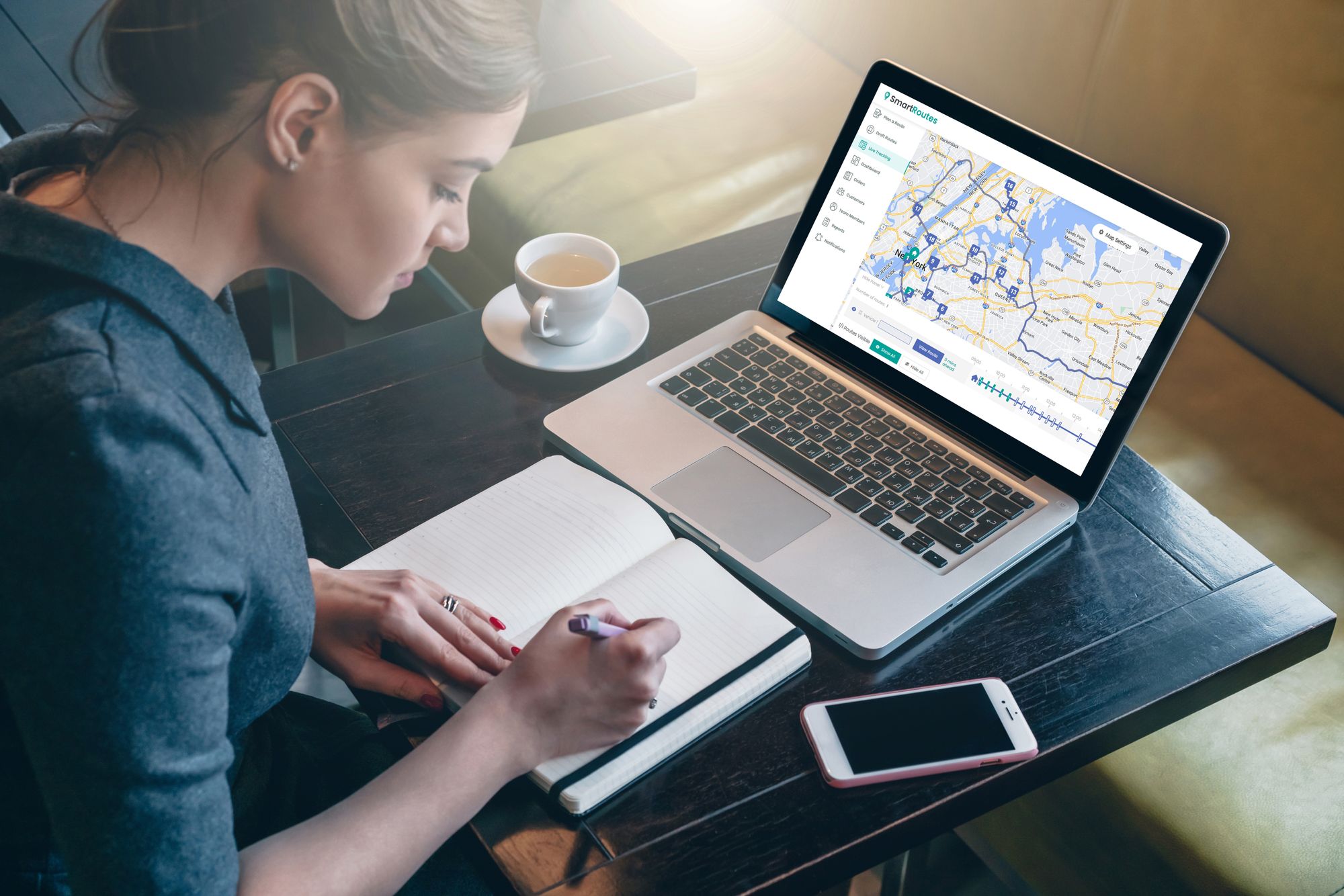 As might be apparent from the number of times we have mentioned electric vehicles and efficiency, one of the big considerations for last mile delivery is sustainability. It is clear that home delivery has a big negative impact on the planet but if it can be done efficiently and using vehicles that are sustainable, then that negative impact can be offset. It should also be remembered that every home delivery is avoiding the need for a consumer to drive to a store and buy something themselves so overall sustainable home delivery is a preferable model going forward.
The challenge of same day delivery
If you are planning to take on same day shipping for your customers then first of all, kudos! It is an admirable goal. Now let's get down to the business of software delivery. In essence, you will need to use an online ordering system, a pick & pack system that is automated from that, and finally, a delivery team that can mobilize to get these packages delivered quickly. Easier said than done.
Considerations when offering express delivery
Do you have an ecommerce store? A website, online ordering system or other, that allows customers to choose products will present your delivery team with automated orders coming in.
These orders coming in then need to connect to your delivery management platform, automatically creating order sheets for picking and packing by your team.
Inventory management is critical to avoid having to go back to customers explaining why their orders cannot be met. Your live inventory should be connected to your e-commerce platform to avoid this situation.
Orders that have been fulfilled at the packing stage should be automatically assigned to delivery staff based on the territories that they work, their skillset, or their hours of work. This should be automated to avoid having to plan this out.
Delivery staff have their routes created and optimized automatically so they don't have to think about how to navigate to the customers. This is populated on their mobile delivery driver app.
Every shift the delivery staff comes in, collects the pre-packed delivery with labels to avoid confusion and sets about their delivery route.
Ideally, they will be using sustainable delivery materials like recyclable packaging and electric vehicles but at the very least they should be using optimized routes to avoid unnecessary miles driven.
Delivery staff tick off deliveries as they navigate their route and capture proof of delivery as they go.
Customers are kept informed of accurate delivery ETAs by SMS and email. They can also see their delivery vehicle on a live-package tracker map.
Reporting to check that all same day deliveries can be monitored back at the dark store/depot to ensure all orders have been completed or check in on outstanding orders.

Truly achieving same day delivery requires both the hard infrastructure and the connected software systems to make it happen. This can seem intimidating to those who haven't tried this before but it is actually very straightforward to implement.
You need to ring fence part of your inventory.
You need to reassign some of your store staff to home delivery only.
You need to bring on an e-commerce platform like Shopify or WooCommerce.
And you need to use a delivery management platform like SmartRoutes.

The cost outlay for software and delivery vehicles can actually be quite low, particularly if you are not serving a large catchment area. You will experience a better margin per product on delivery versus in-store which can really drive your business forward. Remember the world is moving very quickly to this model of retail and being ahead of the curve can help you solidify or grow your market share.

For SmartRoutes customers moving to delivery management systems gives them powerful functionality like:
Automatic order assignment to drivers
Customer notifications and live-package tracker
Complete reporting tools

If you would like to talk to us about how to implement this system for your business then get in touch today. We work with grocery stores, local retailers, food delivery companies, logistics teams, newspaper delivery companies and bulky item delivery teams.
Frequently asked questions
1. What is same-day delivery?
Same-day delivery refers to the expedited shipping service that ensures goods are delivered to customers on the same day the order is placed. It's a swift and convenient option for receiving items within a few hours of purchase.
2. How do I manage same-day delivery?
Managing same-day delivery involves efficient logistics and coordination. Utilize advanced routing software, optimize delivery routes, maintain a streamlined inventory, and work with reliable delivery partners to ensure prompt order processing and timely shipments.
3. What are the advantages of same-day delivery?
Same-day delivery offers customers convenience, speed, and instant gratification. Businesses benefit from increased customer satisfaction, potential for higher sales due to impulse purchases, and a competitive edge in the market.
4. What are the disadvantages of same-day delivery?
Challenges of same-day delivery include higher operational costs, complexities in logistics, potential inventory management issues, and the need for reliable transportation. Additionally, meeting stringent delivery timelines can be demanding.
5. How do I ensure on-time delivery?
To ensure on-time delivery, maintain a well-organized inventory, use efficient route planning tools, optimize delivery routes, employ reliable courier services, provide accurate shipment tracking to customers, and have clear communication channels with both customers and delivery personnel. Continuous monitoring and adjustments to logistics can also aid in achieving on-time deliveries consistently.
If you enjoyed this blog, you might also be interested in: