Route optimization for solid waste collection
Route optimization for solid waste collection involves making waste collection as efficient as possible for the waste vehicle.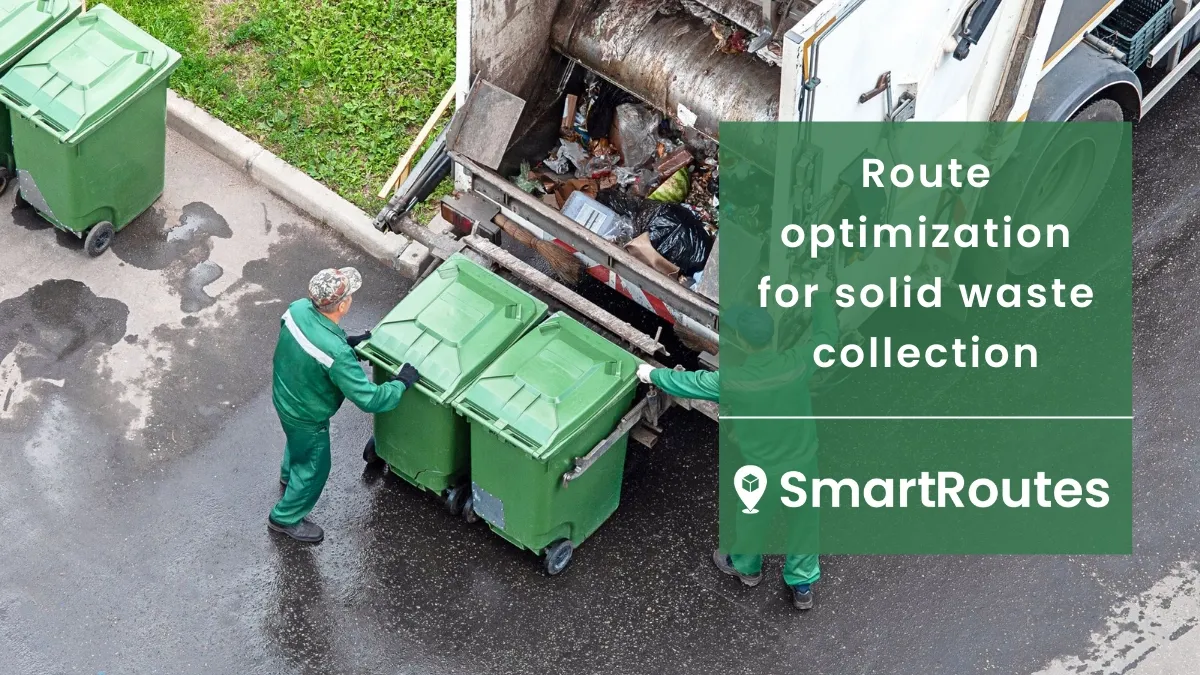 Environmental waste management software
In this article you will learn about:
What is route optimization for solid waste collection?
Route optimization for solid waste collection involves making waste collection as efficient as possible for the waste vehicle. Cutting down on miles driven to complete a route of collection addresses is an important way to reduce carbon emissions but also reduce costs for the business.
Route optimization for solid waste collection is challenging, requiring superb organizational systems. If you can do this then you will benefit from efficiencies that can transform your costs and you improve your fleet management operationally.
SmartRoutes route planner app works with some of the largest solid waste collection teams around the world to help them optimize the routes they drive to do their collections.
SmartRoutes is uniquely capable of managing waste collections as it consists of both web app and mobile apps that communicate in real-time to ensure anything that happens in the field is captured in the systems. For waste collection teams it is the perfect tool to get the job done right.
Challenges in route optimization for solid waste collection
Drivers think they know the best route
Drivers leave the company and with it go their knowledge of the routes
Driver notes are not taken including bin weight
Dispatch notes are not comprehensive or easily accessed by field teams
Team meetings are required to plan routes and pass on information
Proof of collection cannot or is not being taken
Customers want a collection ETA or time window
SmartRoutes solves last mile challenges for you
Save time and money in delivery management. Cut carbon emissions. Get oversight on your fleet. Delight your customers with superb communication tools.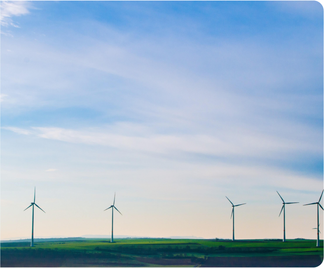 The benefits of route optimization for solid waste collection
Shorter collection routes
SmartRoutes' route planning algorithm has been proven to reduce routes by up to 33% compared to manual planning. This algorithm uses travel time data and route planning settings to maximize efficiency. This can often result in teams reducing the number of drivers and vehicles they need to do the same work. It can even result in efficiencies at the depot or factory including being able to reduce the time that those facilities need to stay open to facilitate delivery vehicles.
Operational improvements at depot
Your depot can operate more efficiently, right? SmartRoutes does a lot of the heavy lifting for you.
Automatically import collection addresses and assign them to drivers via the mobile app. Cut out all the admin work and meetings to clarify routes.
Update routes and re-optimize as necessary. Customers will always come up with last-minute changes which can mess up a day's schedule. Don't let it.
See where the bad routes are. On a map see clearly if there is a stop that is costing you money to service. See if drivers are deviating from their route.
Slot in new drivers or replacement drivers at short notice and let the system handle it. Manage 1 driver or 1000 drivers from the dashboard.
Improved oversight on driver routes
Once trucks leave the depot the dispatch management teams can continue to see where they are and what they are doing. If you have multiple depots you can create separate dashboards and views for the responsible managers.
Get end of day reports on driver performance. Ensure drivers are finishing on time so they have certainty around their working day. Don't be overly reliant on driver's knowledge routes, you control it.
Improved communication with stakeholders
Communicate with customers with automatic SMS or emails. Set these up to be triggered by proximity to the collection. Set them up to be triggered before, during and after collection. Stop calls coming in from customers almost completely.
Offer your customers a live map with their vehicle showing up in real-time. Cut down on missed deliveries or collections.
Dispatch and driver notes
Dispatch notes are hugely important in transport operations and allow the organization to capture much of the combined intelligence from years of experience. Dispatch notes might be as simple as letting the driver know that bins are located at the rear of the property. It might be an entry code or protocol for gaining access and can help to speed up turnaround times.
Driver notes after a delivery capture details about the delivery and can also feed into future dispatch notes. This note taking system is the intelligence of the driver network captured securely so the company intelligence grows over time and fewer mistakes are made, even with new staff.
Proof of delivery
Proof of delivery or collection can be captured with a photo, e-signature or barcode scan. No more need for paperwork and all of the POD is synced back to the dashboard or can be shared with the customer themselves.
Better reporting on operations
SmartRoutes reporting capabilities can be customized to suit your needs but our standard reporting includes collections completion, deliveries outside of time windows, customer notifications delivered, and detailed reports on individual collections/deliveries including photo and e-sign proof.
End of day reports and live views on your fleet in the field give you total oversight and back up the decision making of the transport team to senior management and to the drivers. Talk to us about your specific requirements and we can build it for you.
Field operations and route planning
At SmartRoutes we don't talk about route planning we talk about fleet orchestration which is closer to what it feels like when you get used to directing hundreds of vehicles from depots and stores nationwide.
Our territory manager tool ensures your teams never overlap in their collection/delivery routes and drivers stay in areas that they know well. Create a territory on the map planner or use something like a zip code. Assign a territory to a vehicle and automate all deliveries to that territory.
How to implement route optimization software for your waste collections
Assemble your list of collection locations and import into the routing software
Decide on parameters, territories, time windows in advance
Invite your drivers to the mobile app to allow them to navigate
Train collection teams in POD and taking of driver notes
Connect your existing management software to the routing software
Automate customer notifications with geofenced SMS or email messages
Offer customers a live tracker on their collection vehicle to better coordinate collections
Decide on reports required, eg, collected-on-time report, emissions reduction report, etc.
Get dispatch team set up with training and trouble-shooting processes
Easily add in missed collections into subsequent collection rounds
Automate all processes to reduce your administrative overheads
If you're thinking about implementing a Delivery Management Software, go ahead and give us a quick call or message us here and we'll get you up and running with a free trial right away. A kick-off call is always great to make sure you've got your account calibrated just right and it means we can help with any questions you might have over the course of the week too.