Newspaper route app: Case Study
Irish Independent newspapers are a great case study on how to roll-out a newspaper route app for delivery drivers.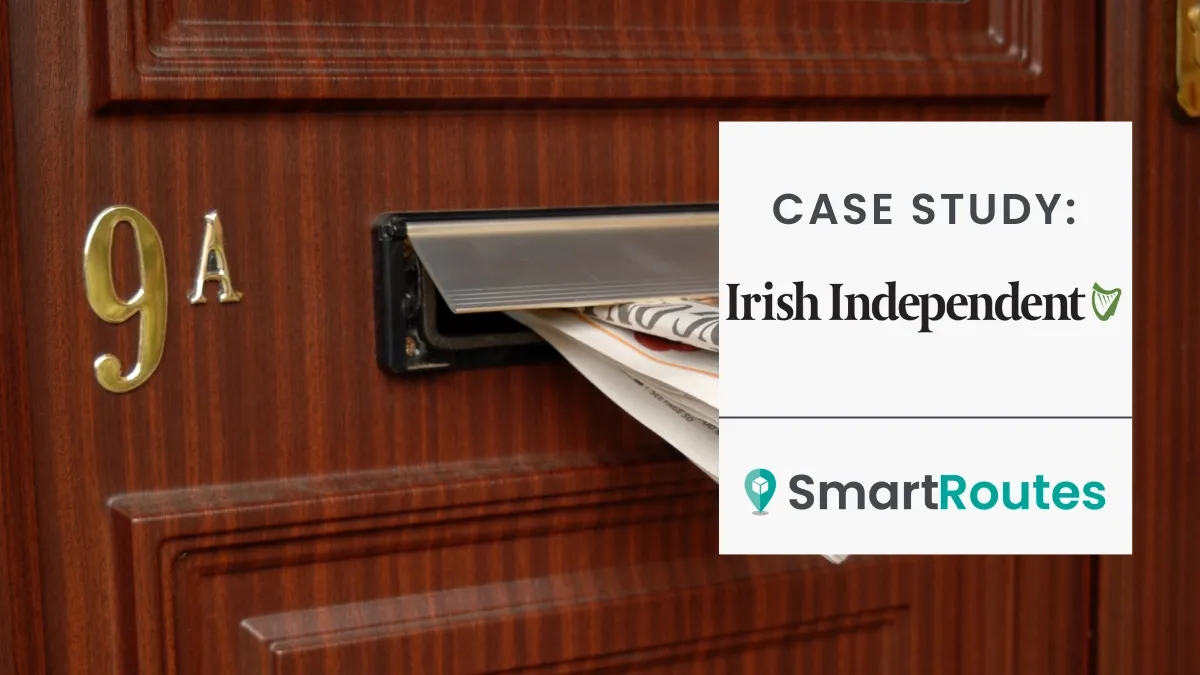 Irish Independent
When the Irish Independent approached us at SmartRoutes, they were in the early stages of delivery route planning the roll-out of their home-delivery service. Independent News and Media launched a premium digital and ePaper subscription in February of 2020 as phase 1 of their digital transformation. Phase two of this project was to add a Saturday and Sunday home delivery offering so readers can combine a print and digital bundle.
There has been a huge appetite for this new bundle which has initially launched to service customers in Dublin and which is planned to be extended to offer home delivery in more locations in early 2021. Having been acquired by Belgian-based Mediahuis in 2019, they discussed the success of such services in European markets. However, they knew that to make such a service a success in the Irish market, they would need to work hand-in-hand with a company that understood the challenges and complexities specific to Irish road networks.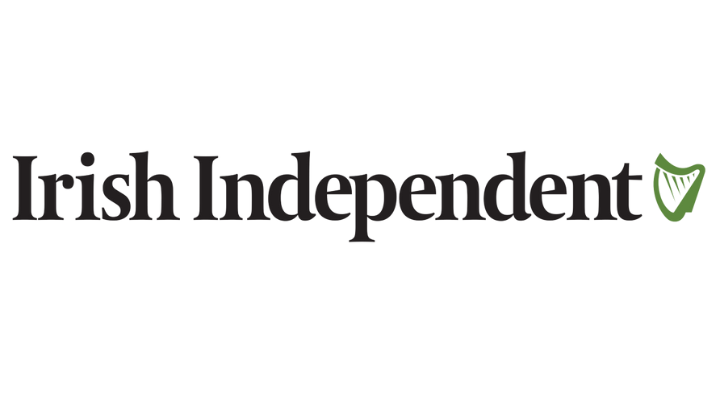 What we will take a look at in this case study:
Challenges
Direct-to-Doorstep newspaper delivery throws up various logistical challenges. The nature of the industry means that today's news needs to be written, edited, printed, and delivered to readers within a tight time window. Today's news is only today's news when it's delivered before readers begin their day.
Amongst the challenges that the Irish Independent faced, was making sure that drivers' time was optimized in the most efficient way possible. Beginning routes at 2am, they wanted to eliminate this manual routing time. The nature of the job meant that they wanted their drivers as well-rested as possible, and ready to hit the road immediately once they reached the depot. They are also being challenged to provide contactless delivery for some customers.
Once drivers had finished their route, the customer support team would arrive and begin taking queries from customers. This presented another challenge. On the back of a night delivery shift, drivers would return directly to their homes for well-earned rest. However, this meant that the information and knowledge on the route and the deliveries couldn't be relayed to the depot and the support team. A solution would be needed to ensure that all information on a route would be transferred back to the depot in real-time for the support team to handle any queries on deliveries throughout the morning and afternoon.
The Irish Independent knew that there would be a strong demand for the service given the factors we outlined earlier in this study. When we first spoke with the team at the Irish Independent, they wanted to ensure that the route optimisation would make their operations as efficient as possible.
The Goals
Establish a solution and process to make their new Home Delivery service as efficient as possible
Keep the rate of undelivered newspapers as close to a rate of zero as possible
Be confident in the knowledge that communications and co-operation between all the teams involved in the new service were crystal clear
Ensure that all deliveries were being carried out in the most efficient time possible
Ensure that drivers are using the quickest route at all times
Solution
Route Planning and Optimization
When the Irish Independent had initially let drivers manually create their delivery routes, they found that it was taking an average of thirty minutes per driver every morning before departure. With SmartRoutes implemented, they were not only able to automate the creation of the routes, but they were also optimized to account for the vehicles in their fleet, and minimize mileage and driver hours.
The ability to send the routes from the Desktop Route Planner, directly to the Drivers Mobile App the evening before a shift also meant that they had full visibility of their route before they left their home.
With drivers leaving home shortly after midnight, the Irish Independent was keen to ensure that drivers were well-rested before they began their routes. By eliminating the need for drivers to arrive at the depot, view orders, and create routes manually, they afforded them crucial extra rest.
Automated Order Updates
With large volumes of deliveries, it was inevitable that routes would alter daily. If subscribers were away from home, they would simply notify Irish Independent customer care that they would not require a delivery the weekend coming. As the service was relatively new, they were also seeing the demand increasing at a steady pace. This meant that there were new stops on each driver's route daily.
To account for the constantly changing order list and to ensure that all stops were accounted for on a route and that undeliverables were kept to a minimum, we helped to automate the feed of live order data to the SmartRoutes Desktop Planner. This meant that whenever there was a new subscriber, the details of the drop were automatically added to the correct route and vehicle and that it was correctly positioned to the stop sequence for optimal efficiency.
"I can't see how this isn't the perfect solution for our delivery operations"
- Padraic Coakley, Commercial Manager
Zoning
One of the most valuable features of the SmartRoutes Desktop Route Planner is 'Zoning'.
Using our zoning feature, the Irish Independent was able to create designated geographical territories for each of the vehicles in their fleet to cover. The drivers in their team each had pre-existing knowledge of the areas and it ensured that there was never any confusion.
As order volumes fluctuated between zones, they also had the flexibility to adjust the borders. This meant that they were constantly able to keep the length of routes, and the time required to serve them consistent.
Driving Sales & Maximizing Capacity
With the subscription service in its infancy, the Irish Independent was keen to drive the uptake from readers and maximize its viability.
Armed with this insight, the sales team was then able to proactively canvass and market the service to the 'zones' where vehicles were not running to full capacity.
Internal Communications
One of the big challenges for the Irish Independent was the communication between the various teams involved in running the Home Delivery service. They had quickly learned that calling drivers individually the evening before to notify them of changes to routes was not feasible. Similarly, there was a need for drivers to report back on undeliverables and other issues on their routes to the depot in a timely fashion. But again, they were mindful that drivers finishing a night shift needed to return home for rest as soon as possible.
The ability to include dispatch notes on each order for drivers meant that all the information they needed was included once the 'Send to Driver' button was pressed on the Desktop Route Planner the night before.
The ability for drivers to record notes on their Mobile Driver App as they completed each drop also meant that they were constantly feeding data back to the depot in real-time. Also, they were able to utilize the photo proof-of-delivery where necessary. As a result, a record of all undeliverables was instantly available to the Customer Support team as they arrived.
By establishing this seamless two-way flow of data between all parties, SmartRoutes helped the Irish Independent to streamline the entire delivery process and brought real clarity and efficiency to everyone involved.
Recording Driver Knowledge
As is the nature of high-volume home deliveries, drivers would learn and retain certain knowledge of routes and drop locations. As the Irish Independent analyzed their route and driver data, this was evident in incremental reduction of time it took drivers to serve them once they started them as they became more familiar with them.
But of course, it isn't always possible for the same driver to serve the same route. By using the SmartRoutes Driver Notes feature within the app, drivers were able to record important information on each route and drop location. As this fed back to the database, it meant that the driver knowledge was stored centrally and available to the entire team.
As a result, there was much less friction when drivers exchanged routes or covered for each other. It also had the benefit of future-proofing the efficiency of their service as they could accurately predict how long it would take to serve a route.
It would also be invaluable to the operations in reducing the need to employ a drivers-mate to accompany new drivers and it would significantly reduce the time it took to successfully on-board them.
"We started to work with SmartRoutes while everyone was working from home and it didn't pose any issues for either party. The guys in SmartRoutes have been fantastic to work with and have been at the other end of the phone anytime we had a query. SmartRoutes has made vast improvements to our delivery network and we feel that we are getting our newspapers from our print plant to our customers homes in the most cost and time efficient manner as possible."
- Padraic Coakley, Commercial Manager
Outcome
As a result of on boarding with SmartRoutes, the Irish Independent was able to bring full oversight of their Home Delivery operations. By utilizing SmartRoutes to its fullest extent, they were able to streamline all the processes involved for their admin, planning, customer support, and sales teams as well as for the delivery drivers.
With efficient route planning and optimization, they are now confident that their operations are as effective as possible and can be scaled with greater confidence.
At SmartRoutes, we always aim to bring as much value to our customers as possible. We always aim to go the extra mile, so they don't have to. In this case, our Delivery Route Planner did just that.
The Results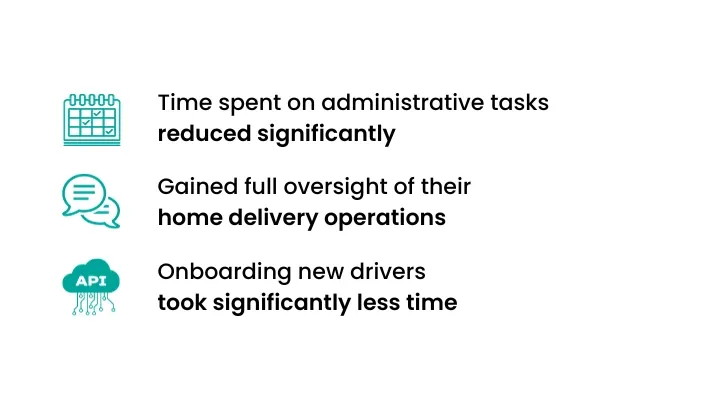 To read more case studies you can check them out on our Customer Stories page. If you would like to know more about our services, you can book a demo with a member of our team for a personalized walkthrough of the platform.
You might also be interested in: