Your Guide to Sustainable Fleet Management
Everything you need to know about sustainable fleet management and how it can benefit your business.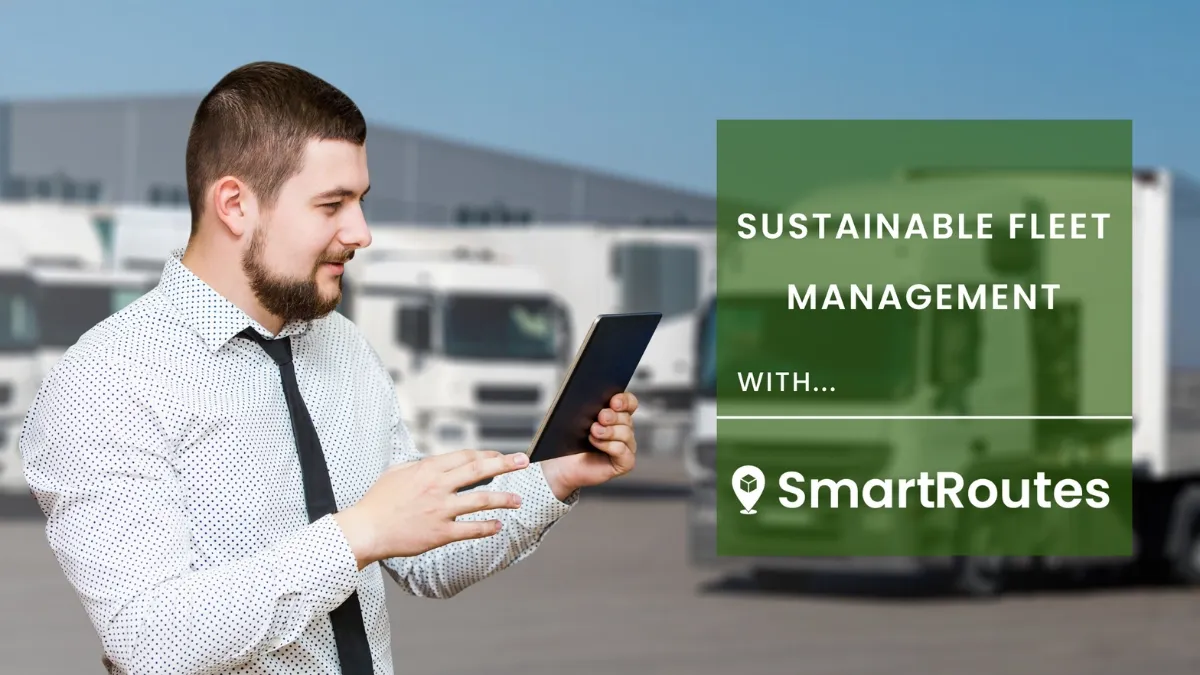 What is Sustainable Fleet Management?
On the surface, there might seem an obvious answer to the question posed in the title above; sustainable fleet management, like the name suggests, is all about making your fleet more sustainable.
Well, that's true.
But is the term 'sustainable' a little too subjective?
The truth is, that there is no definitive definition of a 'sustainable fleet'. It encompasses the environmental sustainability of the fleet, in terms of the Co2 emissions produced by the fleet, while also taking into account the 'financial sustainability' or viability of the fleet as well. While some fleet operators will argue that it's an either-or in terms of priority for them, at SmartRoutes, we see both as being intrinsically linked.

In this guide we'll take a closer look at sustainable fleet management, the correlation between environmental and financial fleet sustainability, and also look at some real-life examples and solutions that can help you to make your fleet more sustainable. Whether you're a dedicated road-freight or logistics business, or you have a fleet as part of the distribution wing of your business, this guide will help answer some questions and give actionable tips to make your own fleet more sustainable:
What is Sustainable Fleet Management?
Why is Sustainable Fleet Management Important?
Why you NEED to consider the sustainability of your fleet
Why you WANT to consider the sustainability of your fleet
3 Real Examples of Sustainable Fleet Management
5 Tips for your Sustainable Fleet Management strategy

What is Sustainable Fleet Management?
Sustainable fleet management is the practice of operating a fleet with specific focus and attention paid to the environmental and financial impact of the fleet itself. In a contemporary sense, it is the task of balancing these two business challenges for the best possible monetary and ethical outcome.

Over recent decades, we have become more aware of the impact that industrialization has had on the world. For all the benefits of technological advancement, mass production and the improvements in living standards, we've come to learn that there has been a trade-off in terms of the impact on the world we live in. According to an EU study on road transport, it is responsible for almost a quarter of all greenhouse gasses in cities. From both an ecological and ethical standpoint, that is something that operators of all fleets are now required to combat by ensuring greener fleets. That means less emissions and less environmental impact.

Over recent decades, another challenge has arisen for fleet managers in the form of rising costs. With regional conflicts and tensions across the globe occurring throughout the past decades, and more recently challenges with supply-chains and rising inflation, oil and gas prices have become increasingly unpredictable. According to FreightWaves, the second largest cost to operate a truck is fuel, accounting for 21% of total operating costs (although that figure is likely to be higher at the time of writing and shows no sign of stopping).

The key thing to understand is that reducing running costs and making a fleet more sustainable are not mutually exclusive. In fact, they directly correlate!
Why is Sustainable Fleet Management Important?

To put it simply:

The less fuel and resources your fleet uses to complete routes, the less it costs your business financially (reduced fuel bills, reduced wear-and-tear on the fleet, less repairs etc.).

The less fuel and resources your fleet uses to complete routes, the less Co2 and NoX emissions produced and the less it costs the environment.
The truth is, the viability of your transport business or in-house delivery operation is reliant on you making your fleet 'sustainable'.
The future of the planet and the health of those of us left to live on it are equally reliant upon the sustainability of the fleet.
By achieving a sustainable fleet, you ensure that both your business and kids survive long into the future.

Why you NEED to consider the sustainability of your fleet
In the race to profitability, there can be a tendency to leave sustainability on the back-burner as something you'll get to at some point.
That simply won't cut it any more.
As part of the government sustainability policies, transport and logistics are right in the firing line. In the UK, they have set an ambitious target of zero emissions by 2050. In the USA, the Environmental Protection Agency has proposed rules that would set new, more stringent standards to reduce pollution from heavy-duty vehicles and engines starting in model year 2027. It's likely that failure to adhere to these guidelines is going to result in fines for fleet owners and operators.
Have no doubt about it; fleet managers are going to be obliged by law to meet imposed sustainability targets or face the consequences.
Why you WANT to consider the sustainability of your fleet
While it's easy to see the regulations and targets above as another headache for your business, it might actually be an opportunity to get ahead of the competition.
On the flipside of the fines imposed for poor eco-performance, there is also likely to be increased financial incentives for those that pro-actively seek to make their fleets more sustainable. In the United States right now, there is a number of programmes that support fleet managers making the green transition:
Carl Moyer program in California
VW Environmental Mitigation Trust nationwide
Diesel Emissions Reduction Act (DERA) Program through the U.S. Environmental Protection Agency
All of these programmes provide funding with the aim of investing in cleaner technology. With the foresight of tighter regulations coming down the road, now is the time to consider some of these programmes in order to offset the cost of bringing your fleet in line with standards in the near future at a greater expense.
Whether you know it or not, traditional diesel-powered fleets could actually be costing your business money at this moment in time. The key to sustainable fleet management is transitioning at a pace that helps, not hinders your business. Small changes can actually make a big difference.
For example, most diesel fleets in the USA could switch from diesel to biodiesel with little to no modification to vehicles and cut emissions by over 85% compared to diesel. While the cost of biodiesel has increased significantly over the last year and now surpasses that of traditional diesel (selling for around 20% more per gallon). However, with the Biodiesel Mixture Excise Tax Credit, some transport companies may be eligible for a tax incentive in the amount of $1.00 per gallon of pure biodiesel. This, in effect, allows you to green your fleet while also saving on running costs for your business.
Finally, if the moral obligation to bring your fleet in line with sustainability standards isn't there, maybe that of your customers will be. According to this recent survey by IBM, 71% of U.S. Consumers Want 'Socially Responsible' Companies. By being able to demonstrate to consumers that you are making an effort to reduce your environmental impact, you're likely to see the payoff in your bottom line.
The key to wanting to move your fleet in a sustainable direction shouldn't be a reaction to regulatory enforcement, but rather a natural transition that provides an opportunity to future-proof and scale your business.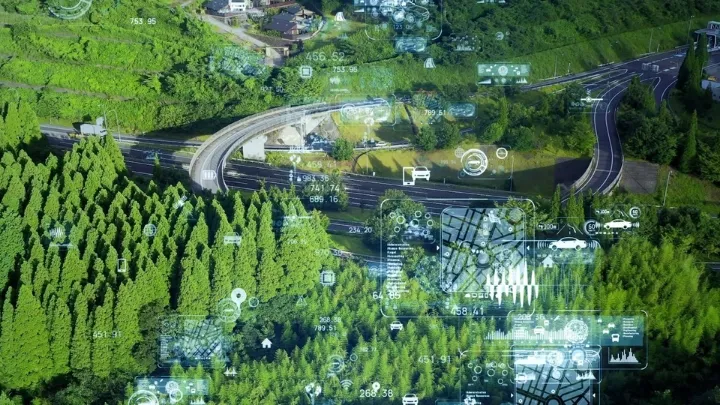 3 Real Examples of Sustainable Fleet Management
We're constantly watching the evolvement of fleets into more sustainable business assets and so we've picked out some of our favorite innovations below:
1. JLE Industries and Remora Carbon
Remora Carbon is a US-based startup that uses a device attached to the back of semi-trucks that captures all of the carbon emitted by the vehicle during transit. Not alone does this reduce the C02 emissions by a whopping 80%, but that carbon is also also recycled for industrial use in building materials.
By splitting the profits on the sale of that captured carbon, JLE have not just made their fleet more sustainable, but have also successfully monetised the transition and made their business more profitable as a result.
2. Deliver-It and SmartRoutes
SmartRoutes (that's us!) is a delivery route planning and optimisation solution that is proven to reduce the distances covered by fleets by up to 33%.
The idea is simple;
less miles traveled is less emissions and less cost for your business.
In a pilot study with an Irish last-mile courier Deliver-It, we calculated that the solution reduced their miles traveled by 24,000 over a year, resulting in 4.12 less tons of emissions entering the atmosphere. The cherry on top was a saving of €5,000 on fuel alone over the year (when fuel was almost exactly half the price it was at the time of writing!)
Sustainable Fleet Management with SmartRoutes
Total delivery management solution giving you complete oversight of your fleet. Reduce Carbon emissions. Reduce miles driven by 33%.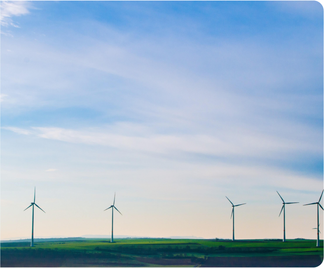 3. The Fedex FuelSense Programme
Regardless of whether you have a fleet of one or one hundred thousand, there are results readily available in the pursuit of sustainability.
According to the Senior Vice President of Ground Operations Europe at Fedex, Trevor Hoyle, a strict adherence to the principles of Reducing, Replacing and Revolutionising (The Three Rs), in the fiscal year FY18, saw the organization save more than 204mn gallons of fuel and avoid emitting more than 1.97mn metric tons of CO2 emissions. In the ten year period previous, their CO2 emissions intensity also decreased by 37%.
Regardless of the scale of your own business, it requires little more than a mindshift to consider the The 3 Rs outlined above and the results can be amplified by your PR team to great effect.

5 Tips for your Sustainable Fleet Management strategy
Now that you know what sustainable fleet management is and have seen some examples of it in action, you might want to set about making your own fleet more sustainable. Below, we've listed out a few tips to get you started:
1. Consider preventative maintenance as part of a sustainable fleet
Making sure that vehicles are roadworthy and safe for drivers is the first consideration for all fleet managers. In fact, it can take up as much as 70% of a manager's time. In maintaining a fleet to the highest standards, operators are often making their fleets more economically and environmentally efficient. Take the following to be components of maintenance:
Changing engine oil
Cleaning pollution filters
Fresh engine Coolant
Wheel Alignment
Air Compressor Maintenance
Correct Tire Pressure
Clearing Diagnostic Faults
Periodically replacing fuel filters
Flushing Air Conditioning
Aerodynamic Devices
All of these are pretty standard procedures for any fleet operator, but addressing all of them has been shown to reduce fuel consumption by 30% to 50%, according to the Trucking Efficiency Confidence Report (NACFE).
Remember, a sustainable fleet is a well maintained fleet!
2. Embrace Digitalization
For many in the road transport and logistics industry, the much heralded benefits of technology have made life more difficult in some circumstances. Repairs and maintenance have become more complex with a slew of electronic components that can be hard to diagnose and difficult for mechanics to repair.
However, unlike manufacturers, solution providers' main goal is to make things easier for fleet operators and help them to see results. Solutions like SmartRoutes route optimization software can be implemented within minutes with minimal support from the team. The beauty of Saas (Software-as-a-Service) solutions like these are that they are web-hosted (meaning no installation or maintenance) and require little to no human input to get fuel consumption reduced by up to 33%.
Little over a decade ago, many of us would have balked at the idea of using something like Facebook to coordinate so much of our lives, but there is no doubting the convenience of it and how much easier it makes communication. Sustainable fleet technology, like route planners, in a similar way allow you to keep ahead of competition and scale your own business with minimal fuss.
3. Educate drivers about sustainability
There's no getting away from the fact that your fleet is at its best when on the road and making you money. But it's also where you have the least control over it.
You place a lot of trust in your team of drivers when they leave the yard in the morning with your fleet.
You know it and they know it.
Helping drivers to understand that their behavior on the road impacts on the companies profits, reputation and ultimately the environment as well is an important step in fleet sustainability. Modern telematics suites like Webfleet can help provide oversight of driver behaviors like acceleration, harsh braking and cornering, and ponderous gear changes can all result in large fuel consumption increases over time. This is before we even talk about the wear and tear on vehicles and the safety of your drivers and other road users.
While it might be easy to make villains out of such drivers, they are oftentimes unaware of the consequences of their driving behavior for both the business and the world they live in. By analyzing driver data and engaging with drivers, you will almost always see better results for your business's bottom line.
4. Regularly audit your fleet
If you've been putting off replacing an older vehicle in the fleet for financial reasons, it might be time to take a closer look.
Europe's leading Truck manufacturers, Scania, have announced that recent updates to their trucks powertrain, such as a new gearbox and a new range of driven rear axles have resulted in fuel savings of eight percent or more.
With current fuel costs, that's a lot of money.
Now consider that this is the difference between the 2 most recent generations of Scania V8 engine and the savings on fuel that a new truck might present over one from 5-10 years ago is stark.  
Upgrading the fleet can be a big business decision, but it's one that should be informed by the data you have to hand and ultimately an easy one based on the cost savings associated with newer vehicles.
5. Research what supports are available for transitioning to green fleet management
As we saw earlier in this guide, there are a number of programmes in the US that support the move to more efficient and eco-friendly fleets. If you are in any other country, it's likely that there are incentives waiting for you to make the change as well that you might not know about.
For example, in 2021, the British government announced a £20 million funding boost which included monies allocated for the trial and demonstration of 20 battery-electric DAF trucks by Leyland Trucks. With governments signed up to ambitious climate targets, the need to support the logistics sector is driving the monetary support available to fleet owners.
Like we already mentioned, it's advised that you go after these supports now before you pay out of your own pocket to bring your fleet up to the required standard in the very near future
Conclusion
The time to make your fleet more sustainable is now.
A proactive approach to sustainability is proven to pay for itself multiple times over and the opportunities to attain such a fleet are endless at this moment in time. With a necessity to do so in the coming years, this is something that all operators should be looking to do now before the inevitable rush to do so results in more demand for it and higher associated costs.
We're not saying that fleet managers should stop everything that they're doing right now and devote every minute to sustainability, but it should definitely be getting time allocated to it on a regular basis.
If you're thinking about trying to make your fleet more sustainable and you are wondering where to start, feel free to book a free consultation call with one of the team here at SmartRoutes or if you'd like to try out SmartRoutes for free we offer a 7-day free trial. We are experts in helping transport businesses to grow and scale while simultaneously reducing your carbon footprint. We're happy to help and thrive on providing real, verifiable results.