GoodFirms Endorses SmartRoutes as the Best Delivery Management Software
SmartRoutes has been endorsed as the best delivery management software and the best route planning software by GoodFirms.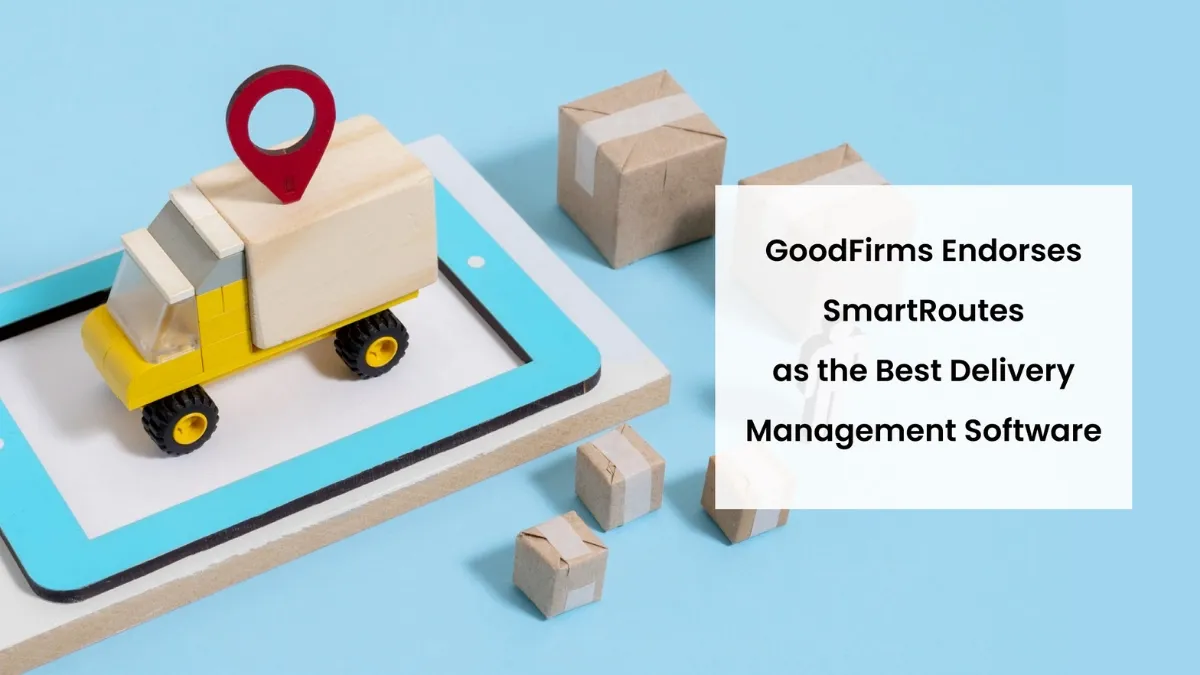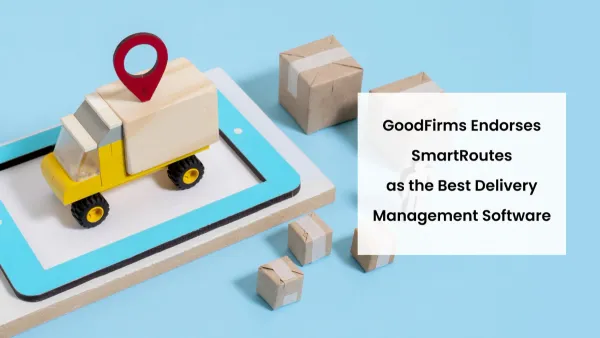 SmarRoutes, the leading and advanced delivery management solutions, is accredited by GoodFirms as the best delivery management software and the best route planning software.
Top-rated IT research and rating firm and highly trusted software listing platform, GoodFirms, allows B2B companies to make well-informed decisions, irrespective of their size and type. GoodFirms follows a meticulous approach to conducting all research and thorough assessments that help enterprises select the best software solutions based on their particular requirements. Also, our platform contains genuine and verified customer reviews that enhance the trustworthiness and reliability of those companies among potential software buyers and service seekers. In addition, GoodFirms has a rich assortment of thousands of service-providing firms and tools. Users can find them all in one place to make informed decisions and choose a reliable partner to boost their business prospects.

Why is SmartRoutes the Best Delivery Management Software?
SmartRoutes is a cloud-hosted and web-based next-generation delivery management solution and route planning software company operating from Ireland and U.K. The company offers total delivery management software for all business owners, logistics firms, and large organizations, helping minimize delivery costs and improve operational efficiency. It provides businesses with complete real-time visibility and control over the delivery fleet, which allows them to make data-driven decisions.

By implementing route planning software, transportation, and logistics companies have increased their driver productivity and maximum utilization of resources. Also, SmartRoutes improves warehouse management operations by enabling customers to group their orders based on each delivery vehicle. It ensures that all delivery vehicles leave their respective depots at full capacity.
SmartRoutes is also accessible as an Android and iOS mobile application with all the best-in-class features, such as capturing delivery activities in real-time, scheduling the best routes, checking the route progress, proof of delivery, and driver notes. You can quickly and easily amend routes, while the smart navigation app helps drivers find the shortest route to their destination.
SmartRoutes is a route optimization tool with advanced routing algorithms, allowing drivers to create their own routes automatically. They can set vehicle capacities and efficiently manage territories with zone creator and management features. You can track the live location of drivers and vehicles using maps and view updated reports on stops and driver activities.
Benefits of SmartRoutes Software
SmartRoutes is a comprehensive delivery management system with advanced features helping businesses make data-driven decisions.
The software plans and optimizes the delivery route of the vehicle with real-time driver tracking.
Provides complete visibility by calculating the estimated delivery time and expected costs to reduce time, money, and fuel emissions.
Import the database of customers or stops with ease to streamline route planning.
Schedule the route with one click and assign it directly to the driver's app.
It is also an order management software that optimizes order sheets, creates dispatch notes, and tracks all orders in real-time.
It offers a specific driver application to track all driver activities.
You can make live adjustments or change routes automatically while the delivery is still in process.
Drivers can take e-signatures of the customers as proof of delivery and take pictures of the delivery location.
Customers get automatic notifications on delivery status through SMS or emails.
Customers can call or message the driver directly from the notification email or SMS.
Modules and Features of SmartRoutes Software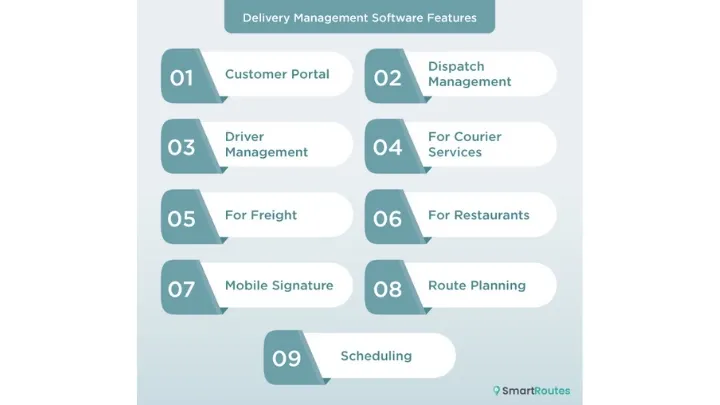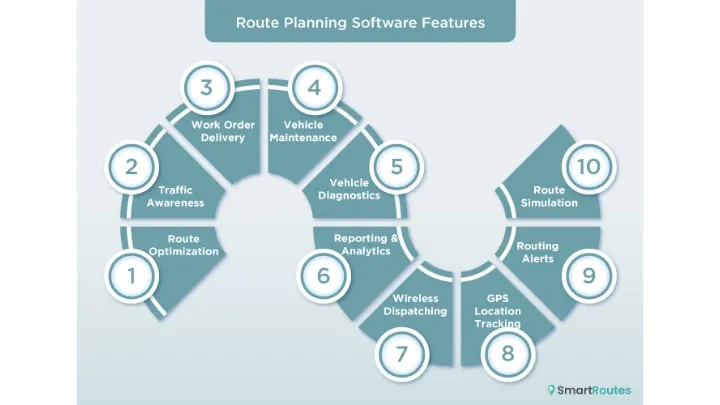 Pricing of SmartRoutes
SmartRoutes offers three types of flexible and subscription-based pricing modules. These include Standard, Premium, and Enterprise plans to cater to diverse business requirements efficiently. It is noteworthy that Standard and Premium plans offer a free trial period of 7 days, while for buying the Enterprise plan, the customers need to contact their sales team. The pricing model is monthly and annual, where the customers are charged per vehicle basis per month.
The Standard plan has limited features, such as the driver app, file importer, essential route planning dashboard, route optimization, and online support documentation. You can access more features in the Premium plan, like advanced route planning, email support, fleet tracking, delivery management suite, territory management, proof of delivery, Shopify/WooCommerce integration, notifications, and a tracking portal.
The Enterprise Plan contains all Premium model features with additional features, including a dedicated account manager, multi-depot structure, professional services, SLA agreement, customized API/FTP integration, and white labeling.

Performance Evaluation of SmartRoutes Software by GoodFirms
GoodFirms is a top-notch B2B listing company highly trusted for its authentic and verified customer reviews and ratings, helping businesses increase their customer base. These prestigious rankings boost global recognition in the B2B sectors, becoming a well-founded ground for our users to make informed decisions. The listed companies constitute market leaders and top performers who have earned and sustained a remarkable position globally through persistent quality and integrity.
Following an impartial, elaborate, and transparent evaluation process, GoodFirms has ranked SmartRoutes as the best delivery management software company on its platform for offering an extensive and powerful suite of delivery management, route planning, and optimization tools in addition to order management, fleet tracking, and driver app, all under one roof with a user-friendly interface, ingenious functionality, reliable customer support, and flexible yet reasonable pricing.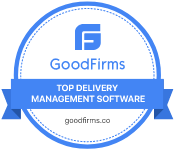 About GoodFirms
GoodFirms is a Washington, D.C.-based top research and reviews company for software and services. GoodFirms empowers companies to choose the best software from its curated list of industry-leading software in various categories to enhance profits and grow beyond imagination. It performs extensive research and analysis to evaluate and rank the listed software on critical parameters like features, uniqueness, ratings, and verified user reviews. This meticulously curated listing and ranking highlights the top performers for each software category and augments the buying credibility of the software.
About Author
Paul Richards is a Senior Content Creator at GoodFirms, an IT research and review firm with 8+ years of vast experience. An ardent sports enthusiast and travel freak, he loves to share his ideas and knowledge on everything technology, software systems, digital marketing, and the latest industry trends. An avid reader, he likes to explore and browse various websites to accumulate more information on different topics.