Driver Settings: How to add driver breaks and skills
Driver Settings: How to add driver breaks and skills
To add driver breaks you must open a plan from the route planning screen. From here you can select 'vehicles' (shown below) on the side of the screen.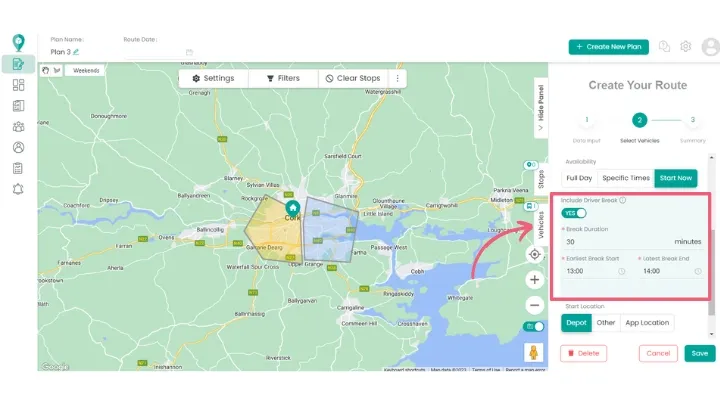 Now double click on the driver and you can update and add any information as necessary. You can toggle on 'Include Driver Break'. You will then be asked for the break duration and both the earliest time it could start and latest could finish. So for example, 30 minutes duration with the earliest it can start being 1pm and latest it can finish being 2pm, the systems will then fit in the 3o minutes break within the hour window.
Skills
You may have to deliver to customers with a loading bay where it's necessary for an articulated truck to deliver so they can back into the bay. This is where you can include 'articulated truck' as a driver skill to ensure you have the right vehicle assigned to that delivery.
Alternatively, if a customer has a narrow gate you can include 'small van' as a driver skill to again ensure the correct vehicle type is assigned to the delivery.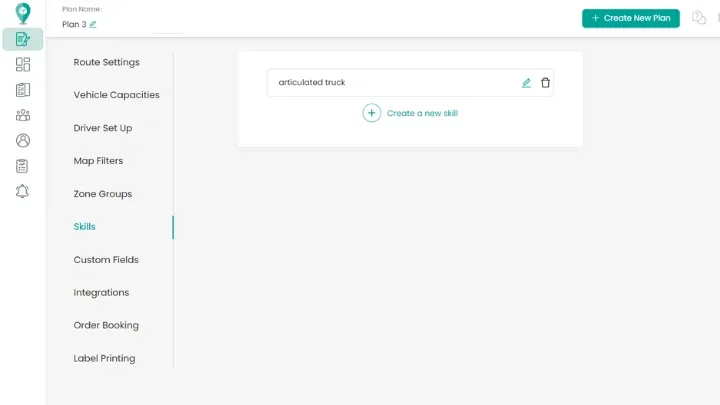 Happy Routing!
Didn't answer your question?
You can see our other guides here or contact support at support@smartoutes.io.